Booker And Fetterman Push Justice-Focused Marijuana Reform At State And Federal Level In Conference Remarks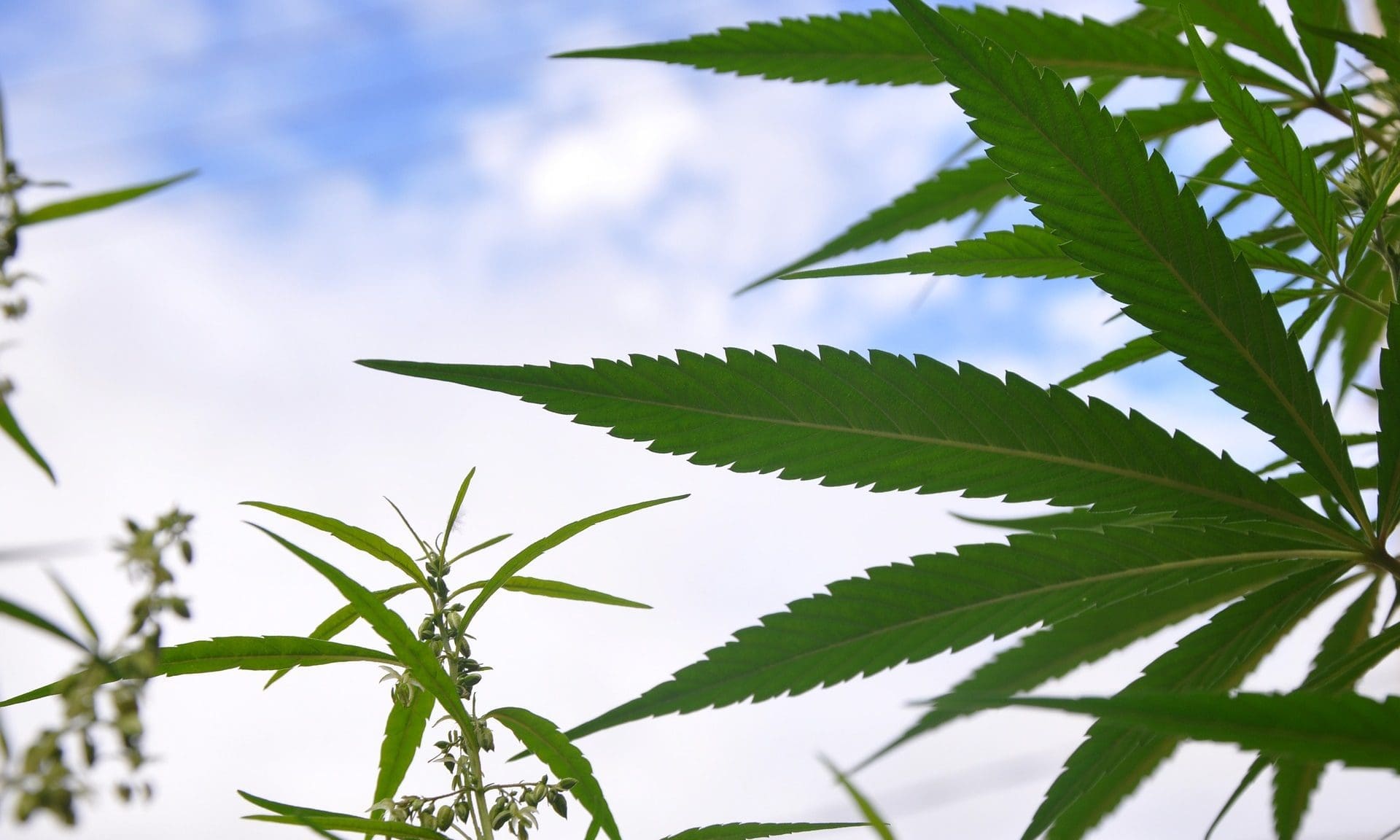 Sen. Cory Booker (D-NJ) and Pennsylvania Lt. Gov. John Fetterman (D) spoke at a marijuana conference on Friday, respectively pushing for federal legalization and encouraging people to apply for state-level pardons for prior cannabis convictions under a recently launched initiative that's already seen thousands of people apply for relief this month.
The officials discussed cannabis policy objectives in pre-recorded videos that were screened at the 5th annual Cannabis Opportunities Conference. Pro-legalization Pennsylvania State Sen. Sharif Street (D) led the event's policy summit.
Booker said that "over the past years, we have made incredible strides towards cannabis legalization."
"With a majority of Americans on both sides of the aisle in support of legalization, we know that this has opportunities," the senator said. "We need, though, to continue to evolve our focus, our vision, and our strategies to make sure that economically, socially—and especially within our criminal justice system—we are expanding fairness, equality and opportunity."
He said that local and state reform is critical, but the federal government needs to catch up, which is why he's sponsoring a Senate legalization bill alongside Majority Leader Chuck Schumer (D-NY) and Senate Finance Committee Chairman Ron Wyden (D-OR).
"This legalization movement has really got to continue to focus on removing barriers to justice for marginalized communities," Booker said. "This movement has got to be about expanding economic opportunities and democratizing those opportunities well. This movement has to be about not allowing us, in any way, to move backwards, but continuing to take strides forward towards justice."
The senator has been pushing for a path to end federal prohibition while still keeping the focus on equity, but he and his colleagues have also signaled that they recognize that broad legalization isn't going to happen this session given the steep 60-vote threshold to pass in the Senate.
To that end, Booker has recently said that he's open to compromise to get some kind of cannabis reform enacted, likely in the form of a marijuana omnibus that is expected to include provisions on marijuana banking protections, expungements, veterans medical cannabis access, research and more.
"We know there is a historic opportunity right now for our country to rectify past wrongs and to create a more just [and] fair America with more opportunity," he said at the conference. "There's still mountains to climb, but I know we will make progress. I know will make it to the mountaintop. I know we will get to a point in this country, because of our labors, where justice rolls down like water and righteousness like a mighty stream."
Fetterman, for his part, talked about a new, month-long pardon project for people with prior cannabis convictions in Pennsylvania the he and Gov. Tom Wolf (D) recently launched.
The lieutenant governor, who chairs the state Board of Pardons and is running for a U.S. Senate seat, said that "Pennsylvania is a place for a second chances" and the initiative "will help people get pardons quickly for stupid weed convictions" while the legislature stalls on legalization.
The board's secretary, Celeste Trusty, said at Friday's event that more than 2,220 people have already applied for relief this month through the PA Marijuana Pardon Project—adding that about 400 of those came in this past week alone.
Here at the 5th annual Cannabis Opportunities Conference Policy Summit listening to some of our elected champions talk about legalization and decriminalization. #LegalizeIt pic.twitter.com/rrKUhqfvcX

— celeste (@celeste_trusty) September 23, 2022
A poll released last week found that two in three Pennsylvania voters say they support marijuana legalization, which should be welcome news for Fetterman as his GOP Senate opponent levies attacks over the candidate's support for drug policy reform.
"Until the Republicans in Harrisburg vote to legalize this, we can stop people from being punished for something most of us don't even think it should be illegal," Fetterman said at Friday's event, adding that anyone with an eligible cannabis convictions should take advantage of the pardon project for expedited relief before the application window closes at the end of the month.
Relatedly, at the congressional level, a key House committee approved a series of criminal justice reform bills this week—including bipartisan proposals to clear records for prior federal marijuana convictions, provide funding for states that implement systems of automatic expungements and codify retroactive relief for people incarcerated due to on crack-cocaine sentencing disparities.
There are also growing hopes that the stage is set to advance a marijuana reform package that would include bipartisan cannabis-focused expungements proposals such as the Harnessing Opportunities by Pursuing Expungement (HOPE) Act or the Marijuana Misdemeanor Expungement Act.
A recent poll found that Republican voters are on board with a number of marijuana reform proposals—from medical cannabis legalization to expungements for prior marijuana convictions to letting states set their own policies without federal interference.
Sources familiar with the state of negotiations over SAFE Plus have signaled that the bill drafting is fairly far along. Booker recently said that he expects the legislation to be introduced sometime after the November midterms, and Rep. Dave Joyce (R-OH) said he felt the timeline for a filing would likely fall between November and December, though nothing is set in stone.
Back in Pennsylvania, state-level legalization bills have been filed and discussed in hearings in recent sessions in the Keystone State, but they've yet to be enacted.
In March, a Pennsylvania Senate committee held the last of three scheduled hearings on marijuana legalization, taking testimony meant to help inform a reform bill that the panel's chairman said he was actively drafting.
Sen. Mike Regan (R), who chairs the committee, circulated a cosponsorship memo last year along with Rep. Amen Brown (D) to build support for the policy change.
Sens. Dan Laughlin (R) and Street separately filed a legalization bill last year, as did Reps. Jake Wheatley (D) and Dan Frankel (D). But neither cleared the legislature by the end of the session.
Wolf, who signed a medical cannabis expansion bill last year, has repeatedly called for legalization and pressured the Republican-controlled legislature to pursue the reform since coming out in favor of the policy in 2019.
Last year, Wolf pardoned a doctor who was arrested, prosecuted and jailed for growing marijuana that he used to provide relief for his dying wife. That marked his 96th pardon for people with cannabis convictions through an ongoing Expedited Review Program for Non-Violent Marijuana-Related Offenses.
Top Federal Drug Agency Seeking Marijuana Grower Able To Cultivate And Analyze 4 Million Grams Of Cannabis
Photo courtesy of Max Pixel.