Bipartisan Governors Discuss Marijuana Legalization And Push Congress For Federal Banking Fix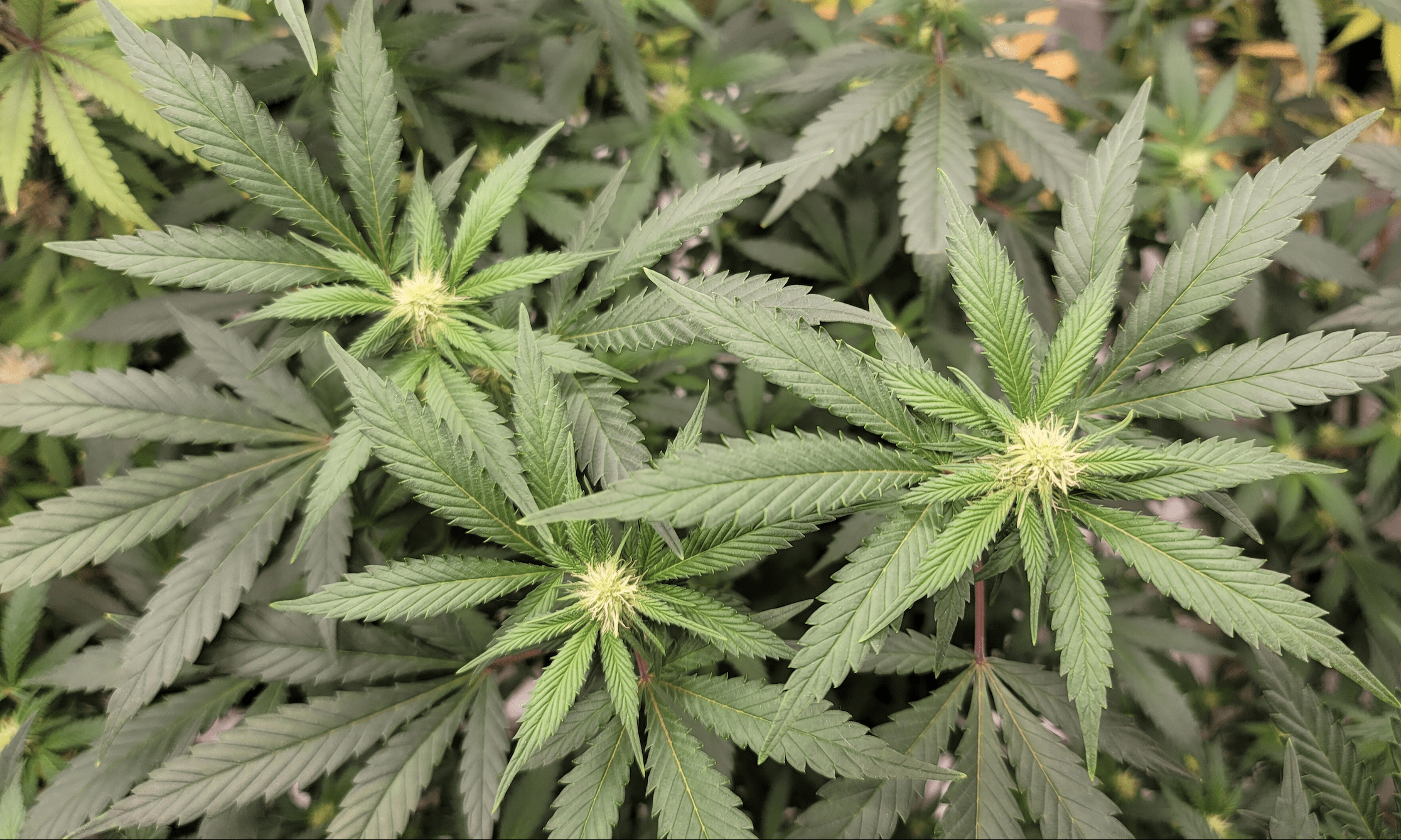 Governors from states of diverse political backgrounds are calling on Congress to get the job done on marijuana banking and discussing reform developments in their respective states.
As part of a Politico event series this month, the governors of Illinois, Minnesota and North Dakota recently sat down for one-on-one interviews and each took questions about cannabis policy at the state and federal levels.
While the top state officials might share differing perspectives on the best strategy for marijuana reform, one consistency in the interviews concerned the need for congressional lawmakers to advance legislation to free up licensed cannabis businesses to access traditional financial services.
It's a commonality despite the fact that their states differ on their current marijuana laws, with Illinois having already enacted adult-use legalization, Minnesota lawmakers actively working to advance the reform this session and North Dakota voters having rejected a legalization ballot initiative last year.
Here's what the governors had to say about marijuana policy: 
Illinois Gov. J.B. Prizker (D)
Prizker championed adult-use legalization and has worked to distinguish himself as an ally to the industry while promoting social equity initiatives.
In his interview, the governor was pressed on that latter issue, facing questions about shortcomings in the state's efforts to ensure that communities most impacted by prohibition are represented in the legal marketplace.
Despite "hurdles" in implementing equity policies, "we still have the most equity-centric cannabis industry in the entire country," Pritzker said. "People who have been historically left out and left behind are what we were aiming at in building this industry, and we have succeeded."
The governor added that the coronavirus pandemic and a drawn-out lawsuit over a cannabis business licensing lottery "really stood in the way of our doing everything we want to do."
He was also asked about the congressional efforts to pass federal marijuana banking reform and what he'd say to "old guard" opponents on Capitol Hill.
"Economic development depends upon it. Industry growth depends upon it," Pritzker said. "We've got a very backward system for people who are in this industry in the states where it's legalized—for managing cash, for managing resources. So, you know, why not make it easier?"
"You don't have to legalize it in your state to allow states that have already stepped forward to operate in a more industrious, more businesslike fashion, rather than essentially having a huge safe on premise at many of these places that are holding cash, which causes all kinds of issues from a security perspective and then forcing us to create state-based solutions to something that really should be part of the federal banking system."
Minnesota Gov. Tim Walz (D)
A bill to legalize marijuana in Minnesota has moved through multiple House and Senate committees this session, and the governor strongly supports enacting the reform.
"It will happen, I think," Walz said, adding that he's been working on cannabis policy issues since his time in Congress.
"I've been talking about this for a long time. We all know the results of it: Prohibition does not work," he said. "We don't know what's in [illicit marijuana products] on the streets. We think regulation—and, honestly, taxation is a part of funneling that money back into education."
"And the reality of this is that the racial disparities of incarceration and how this was enforced fell heavily, especially on the Black community," the governor said. "So I think it's a very real possibility."
"I've always gone back to this: I have a little bit of that libertarian streak. I think adults should make their own decisions on these types of things. And I think that's resonating, and it will probably work… States are the laboratories of democracy."
The governor recently released his biennial budget request, which included proposed funding to implement marijuana legalization and expungements, and made projections about the millions of dollars in cannabis tax revenue that his office estimates the state will earn after the reform is enacted.
He also discussed his proposal in a recent interview, explaining why he's calling for a tax rate on marijuana sales that's nearly double that of the bill that's advancing in the legislature.
North Dakota Gov. Doug Burgum (R)
Burgum said that the ballot initiative that voters rejected last November was a "very reasonable" proposal. But rather than comment further on the future of cannabis policy for North Dakota, he pivoted to the federal banking issue.
"It just seems way overdue," he said of the financial services reform. "As long as there's prohibitions on anyone banking from the cannabis industry in the banking system, it's just absolutely creating a moral hazard that you're creating a cash economy around all the things that go on."
"Whether it's construction of a greenhouse or buying supplies or paying your employees—we basically are forcing that to be a cash-based business, and when you've got cash-based business, you've got the all the opportunities for organized crime, you got opportunities for a tax evasion," Burgum said.
He said he "absolutely" aligns himself with members of Congress who are pushing for the federal marijuana banking fix.
Pritzker and Burgum also weighed in on cannabis policy during Politico's annual governors interview series in 2020, along with five other top state officials. The prior year also featured governors talking marijuana and hemp.
South Carolina Medical Marijuana Legalization Bill Clears First Committee Stop
Photo courtesy of Mike Latimer.