Iowa Democratic House Leaders File Bill To Legalize Marijuana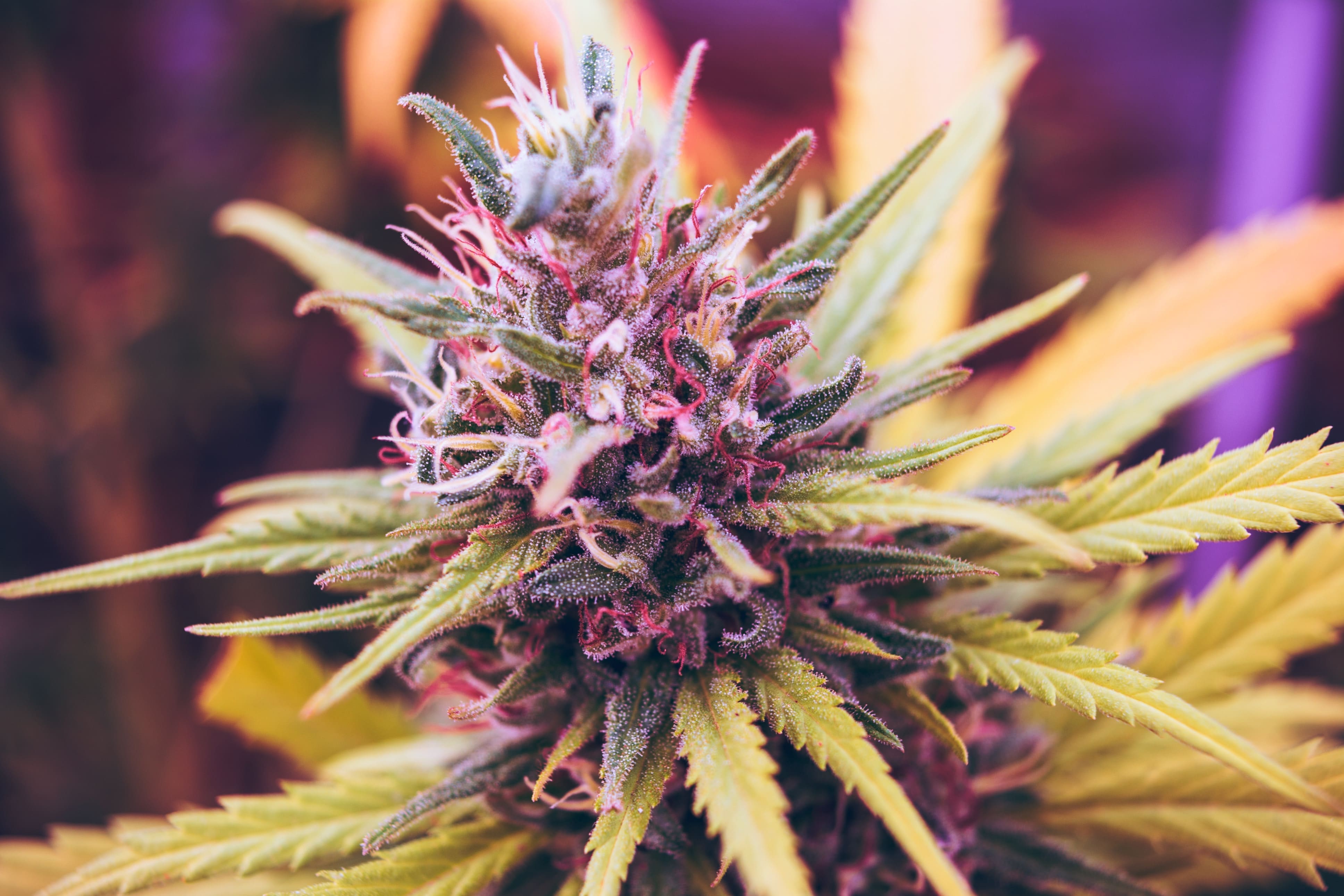 "With strong support from Iowans and neighboring states that have already approved, it's time to legalize marijuana for adult use."
By Luke Clausen, Iowa Capital Dispatch
Iowa House Democrats unveiled legislation Tuesday to legalize marijuana, citing competition from neighboring states.
"With strong support from Iowans and neighboring states that have already approved, it's time to legalize marijuana for adult use," House Minority Whip Rep. Lindsay James of Dubuque said. "The comprehensive bill we are introducing today will keep Iowans safe, stop our tax dollars from going to neighboring states, improve the quality of life for Iowans suffering from chronic illnesses and stop wasting state resources to unfairly punish Iowans."
Marijuana legalization is one of the Iowa Democratic Party's major legislative priorities. The bill, which had not yet been introduced on Tuesday, would legalize the use of recreational marijuana with up to 500 milligrams of THC for adults 21 and older with a valid ID. The legislation is similar to current laws in Missouri, Illinois, South Dakota and Minnesota.
Today we introduced a bill to legalize marijuana in Iowa. I've heard from people of all parties who believe it's time to legalize in order to keep Iowans safe, stop $$ from going to neighboring states, improve our quality of life, and stop unfairly punishing Iowans. #ialegis pic.twitter.com/u3obXNhY6s

— Iowa House Democrats (@iowahousedems) February 21, 2023
Regarding criminal justice reform, the bill would lower the penalty for possession of a half-ounce or less of marijuana to a civil penalty and decrease other possession penalties from felonies to misdemeanors. It would also allow individuals, identified proactively by Iowa courts, to expunge their criminal records of possession two years after a conviction if no violent offenses are committed during that period.
"We've listened to Iowans and heard from people of all parties in all corners of the state who strongly believe it's time to legalize marijuana. This commonsense bill we're introducing today isn't about politics, it's about people," House Minority Leader Jennifer Konfrst said. "Our bill is an opportunity this session to put partisanship aside and work together to get something done that a majority of Iowans want."
Retail marijuana sales would also be expanded under the bill. Under the Alcoholic Beverage Division, retail marijuana establishments would be regulated and a "seed-to-sale" tracking system would be set up to combat the shift from the black market to legal, regulated use. An establishment would have to be licensed by the state to sell marijuana products.
The bill would also create new streams of tax revenue for the state, county and local governments, including an additional 10 percent excise tax on marijuana product sales that would go to Iowa schools, mental health services and local public safety. Counties would have the option of imposing an additional 1 percent surcharge on state and local taxes.
Today Minority Leader @KonfrstForHouse and Minority Whip @Lindsay4Iowa along with members of the Iowa House Democrats, introduced legislation to legalize marijuana in Iowa. #ialegis pic.twitter.com/HC6IkAWyDO

— Iowa House Democrats (@iowahousedems) February 21, 2023
Marijuana legalization is unlikely to get past the Republican-controlled Legislature. Republican leaders have said they do not expect marijuana expansion laws to advance this year.
"I think there needs to be a deterrent in the law, but I understand the logic of having discussions about what the appropriate penalties should be and that sort of thing," Rep. Steven Holt, R-Denison, chair of the House Judiciary Committee, said last year. "But in terms of making marijuana legal, that is something I would never support."
This story was first published by Iowa Capital Dispatch.
Bipartisan Governors Discuss Marijuana Legalization And Push Congress For Federal Banking Fix