Five Governors Talk Marijuana And Hemp At Media Conference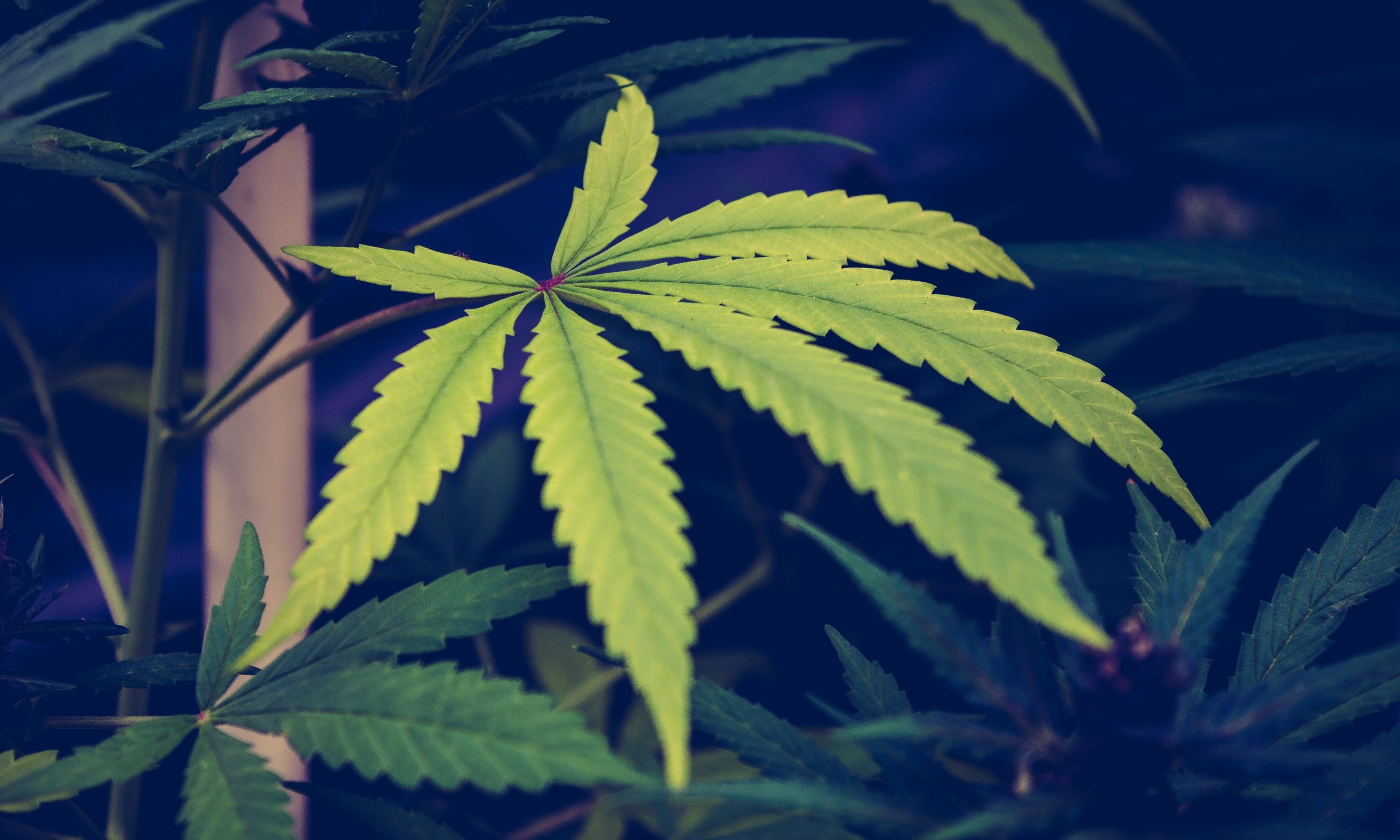 The governors of five states weighed in on marijuana and hemp during appearances at Politico's ninth annual "State Solutions" conference on Friday.
Colorado Gov. Jared Polis (D) said hemp should be regulated "just like any crop" and emphasized that he wants his state to continue to expand its legal hemp and marijuana economies. The pro-legalization governor, who pledged to make Colorado the nation's leader in industrial hemp production during his State of the State address last month, also pulled out a business card printed on hemp paper during the event.
Then the conversation pivoted to broader federal cannabis policy. Polis said "there's an existential threat to everything we're doing in Colorado" because of the lack of formal protections against federal intervention in state marijuana laws.
"Obviously the counterbalance to that is the federal government—even if they somehow did make this more of an enforcement priority—don't have the ability on the ground to prosecute so many people," he said.
"I hope that they can either reinstate something like the Cole memorandum or, even better, that Congress can finally move forward with changing the laws and leaving it up to the states," the governor said, referring to Obama-era marijuana enforcement guidance that then-U.S. Attorney General Jeff Sessions rescinded last year.
Polis also said that if the state got wind of pending federal enforcement, "it would be of great concern and we would bring that to the highest levels of the White House."
Utah Gov. Gary Herbert (R), whose constituents voted to legalize medical marijuana during November's midterm election, was asked what he thought about allowing the use of medical cannabis to treat opioid addiction.
"I think everybody would like to have any kind of medicine that will help alleviate pain and suffering," including opioid dependence, he said. But he said the federal government was at fault for failing to address cannabis rescheduling in order to enhance clinical research into the plant's therapeutic benefits.
"We ought to change the law, allow it to be studied," he said. "What are we afraid of?"
And South Dakota Gov. Kristi Noem (R) discussed the state's possible legalization of industrial hemp. She said it was important to wait for the U.S. Department of Agriculture to release "federal guidelines" on hemp production first and also to ensure that the state has the money and resources to regulate the crop.
The conversation comes after Noem urged the state Senate to postpone a scheduled hearing on an industrial hemp cultivation bill, a request the body ultimately agreed to earlier this week. The legislation passed the House in a 62-5 vote last week.
During the interview, Noem also expressed concerns generally about the lack of roadside drug tests to determine impaired driving from marijuana, and she said it's important as governor to consider the public safety ramifications" of an industrial hemp market.
The second session of the conference featured Oregon Gov. Kate Brown (D) and Connecticut Gov. Ned Lamont (D), who also spoke about marijuana.
Brown touted the legal cannabis industry and said it has stimulated job growth in Oregon, where she said about 19,000-20,000 people "at the very least" work for marijuana and hemp businesses in her state.
"These are very good industries," she said. "They're growing good paying jobs in communities throughout the state of Oregon."
It should be a "top priority" for Congress to ensure that the cannabis industry has access to banking services, she said.
During his interview, Lamont reiterated his belief that Connecticut will legalize marijuana and "do it right."
"It will pass in Connecticut," he said. "Why do you hand this over to the black market? I think that's one of the dumbest things we can do."
Without a regulated cannabis system, the illicit market will continue to thrive and people are already "driving across the border" to Massachusetts, where adult use is legal, so "that train has left the station," he said. A significant portion of the Connecticut House has already signed onto an adult use legalization bill
The existing system of prohibition breeds "disrespect for the law," Lamont added. What's more, cannabis enforcement disproportionately targets communities of color, which is part of the reason that he considers legalization a "criminal justice issue."
Legalization legislation should also involve expunging the records of individuals with prior cannabis convictions, he said.
Lamont revealed that he's talked to Rhode Island Gov. Gina Raimondo (D), who has recently and reluctantly embraced reform in response to neighboring states moving to legalize, and that the two agreed to work together to create effective marijuana systems in their respective states.
This story was updated to add videos of remarks from Brown and Lamont.
Two More Governors Call For Marijuana Legalization During Budget Speeches
Photo courtesy of C-SPAN.