Bipartisan Attorneys General Tell Congress To Center Federal-State Cooperation In Marijuana Legalization Plans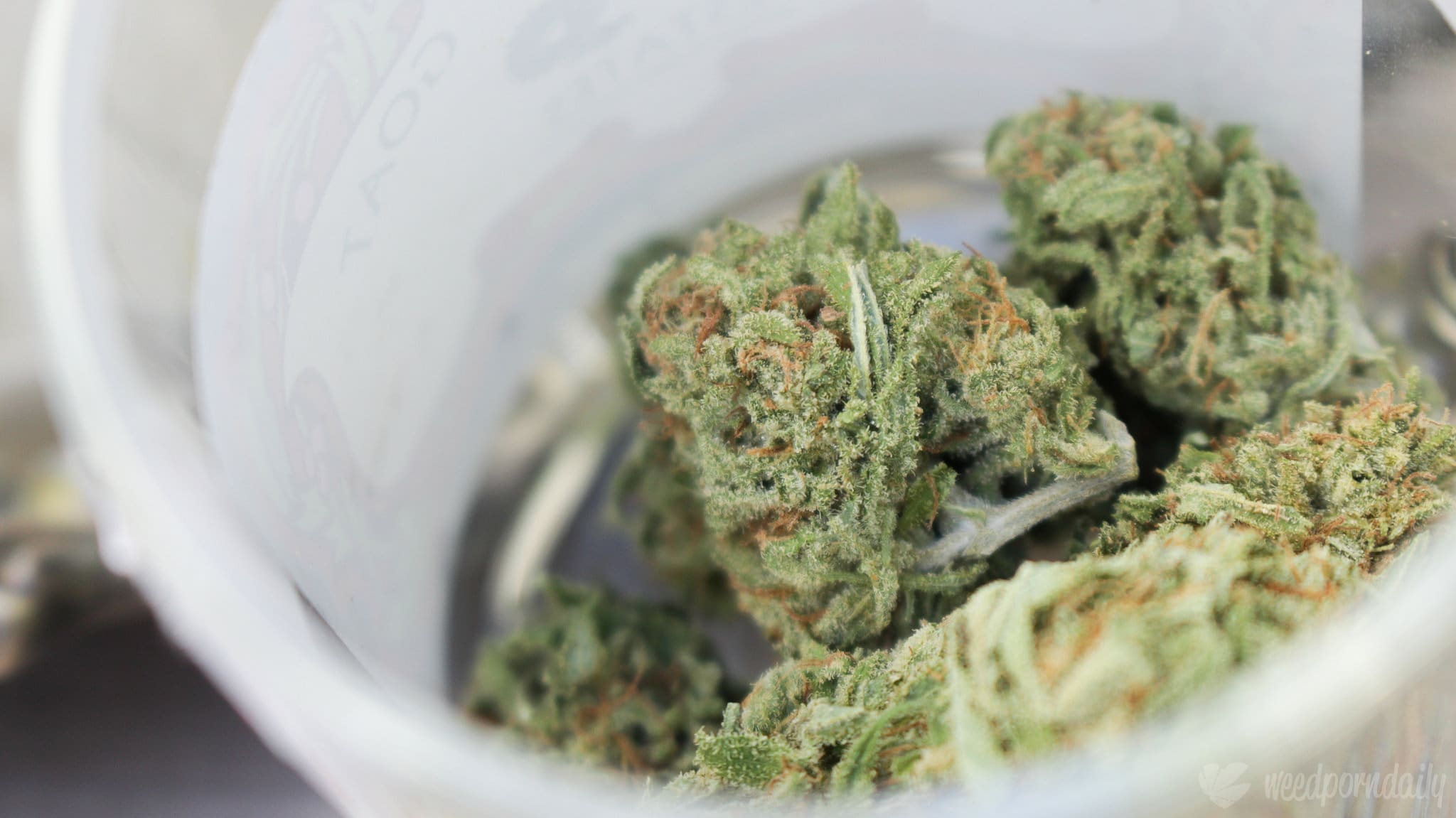 A bipartisan coalition of state attorneys general sent a letter to congressional leaders arguing that any effort to federally legalize marijuana should be done in a manner that respects the autonomy of states while providing necessary resources to ensure that cannabis is effectively regulated.
Arizona Attorney General Mark Brnovich (R), Connecticut Attorney General William Tong (D), North Dakota Attorney General Wayne Stenehjem (R) and Vermont Attorney General T.J. Donovan (D) sent the letter last week in response to a request for feedback on a draft legalization bill that's being finalized by Senate Majority Leader Chuck Schumer (D-NY), Senate Finance Committee Chairman Ron Wyden (D-OR) and Sen. Cory Booker (D-NJ).
The top law enforcement officials emphasized the need for a "cooperative federal-state regulatory partnership" that prioritizes public health and safety but does not unduly interfere in established cannabis markets that are being overseen by the states.
While the attorneys general aren't endorsing or opposing the Cannabis Administration and Opportunity Act (CAOA), they said "we recognize that federal legislation, if enacted, will increase the already-pressing need for cooperative federal-state oversight of products that contain cannabis or cannabis-derived compounds."
"Over the past 25 years, numerous states have made the decision to legalize cannabis for medical or recreational uses. More are likely to do so in the future," the letter says. "It is clear that the rapidly expanding cannabis market should not regulate itself and that a cooperative federal-state regulatory partnership is necessary to govern the industry in a manner consistent with the need for consumer protection."
They added that the "inherent complexity of cannabis and cannabinoids raises legitimate public health and public safety concerns that, absent appropriate federal and state regulation, could put consumers and the public at risk."
"It is imperative that legislation legalizing cannabis under federal law be accompanied by a post-legalization federal regulatory regime that respects federalism while working in concert with existing state regulation. In our view, it is now time for the federal government—in cooperation with States—to develop an efficient and effective regulatory framework, so that federal legalization, if and when it occurs, does not lead to a chaotic market where needed regulation is absent. Any regulatory framework must strike the right balance. It must avoid both under regulation and overregulation, allowing the development of a legal cannabis industry while implementing necessary public health and public safety oversight."
Brnovich and Donovan made similar points during a panel event on Tuesday. They said there needs to be "cooperative federalism" when it comes to marijuana policy, and that includes freeing up banks to service state-legal cannabis businesses.
In the letter to legislative leaders, the four attorneys general stressed that "any legalization of cannabis at the federal level should respect states' efforts to date to address the impact of federal prohibition of cannabis, while, at the same time, leaving intact the authority of states to make their own decisions about the legalization, or prohibition, of cannabis under state law."
"There is a long history of successful partnerships between federal and state regulatory agencies whose mission is to protect the public health, safety and welfare. Such collaborative efforts will be critical in the future regulation of cannabis," they wrote. "A regulatory model that applies existing federal health and safety standards to cannabis products, while preserving the States' role in the regulation and control of cannabis, will provide the strongest possible protections against the known and unknown risks associated with legalization."
Besides the Schumer-Booker-Wyden bill that's still being finalized, the House Judiciary Committee approved a separate legalization bill in September. And a group of GOP lawmakers also recently unveiled their own reform proposal.
None of the measures would impose legalization nationwide but would rather allow states to set their own cannabis policies without fear of federal interference. That said, there are some differences in what role the federal government would play with respect to issues like taxes.
Meanwhile, some stakeholders and lawmakers are pushing for Congress to advance more modest reform in the interim that would simply protect banks that service state-legal marijuana businesses from being penalized by federal regulators.
Bipartisan members of a key Senate committee sent a letter on Tuesday urging the chamber to adopt language from a House-passed national defense bill that would provide the banking protections.
Read the letter from the attorneys general on federal marijuana legalization below: 
Click to access ag-comment-letter-re-cannabis-administration-and-opportunity-act-11-18-21.pdf
South Dakota Supreme Court Invalidates 2020 Marijuana Legalization Initiative As Activists Pursue 2022 Ballot
Photo courtesy of WeedPornDaily.