Indian Tribe Accuses Feds Of Discriminatory Double Standard After Medical Marijuana Garden Is Raided In New Mexico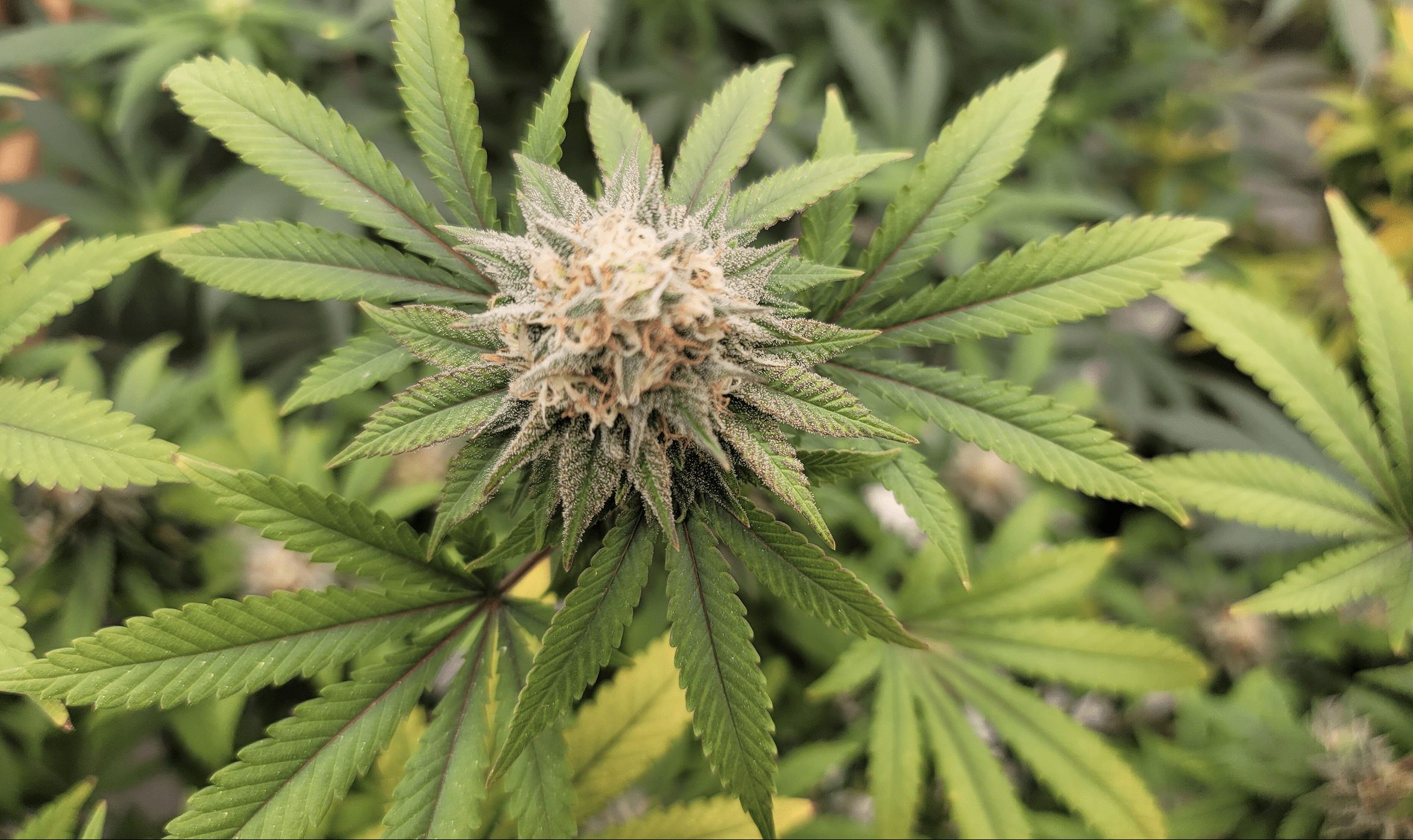 The federal government has generally taken a hands-off approach to marijuana enforcement in states that have chosen to legalize the plant. So why did a federal agency recently raid a small, home cannabis garden of a medical cannabis patient living on Indian territory in New Mexico?
That's a question that officials with the Pueblo of Picuris are asking following the Bureau of Indian Affairs (BIA) raid in September. And the response from the agency, which falls under the Department of the Interior, has done little to clear things up.
"Why is Picuris being discriminated against or picked on?" the governor of the tribe, Craig Quanchello, said in a phone interview with Marijuana Moment on Tuesday. "Why are we having to suffer the consequences of a rogue officer? That's what we're trying to get to."
"That's the story we're trying to tell, is for them to have some equality across the Indian country for tribes," he said, adding that the tribe wants to know "what is that secret criteria that is needed by the feds to not bother us that everybody else seems to have except us?"
While the 54-year-old patient who had cultivated the nine seized marijuana plants isn't Native American, he's married to a tribal member and lives on the territory, which itself is located within a state where medical and recreational cannabis is legal and people can grow plants for personal use.
"I was just open with the officer, straightforward," Charles Farden said of the raid, talking to The Associated Press. "When he asked what I was growing, I said, 'My vegetables, my medical cannabis.' And he was like, 'That can be a problem.'"
The Pueblo of Picuris sent a letter to BIA through an attorney the day after the encounter, expressing concern about the lack of notification about the enforcement action.
"We consider yesterday's raid at the Pueblo to have been a gross invasion of the Pueblo's sovereign authority over its members and other persons residing on its lands," the letter states. "While possession of cannabis is, as we acknowledged, technically a violation of federal law, the fact that the United States has plainly adopted a hands-off attitude in the many states that have legalized cannabis possession and sale, for medical purposes and, increasingly, for personal, recreational use, demonstrates that cannabis possession is not considered by the federal government to be a matter warranting law enforcement attention."
"We are thus extremely surprised, and concerned, that BIA law enforcement officers, who surely have far more pressing priorities, would take it upon themselves to carry out an operation like this, particularly where it was against persons whose possession of cannabis was for medical purposes," it continues.
The tribe also noted that it is in the process of working on an intergovernmental agreement with the state of New Mexico to legalize cannabis sales for adult-use under a law that was enacted earlier this year. The governor told Marijuana Moment that it intends to move forward, but the raid has given officials some pause about exactly what a regulated market would look like within Picuris and how the federal agency would respond.
"We're farmers by nature. This is something that we're good at," Quanchello said. "This is something that that our whole people can benefit from—from a holistic approach to an economic approach. And at the end of the day, we can utilize this money to fund our counselors, to fund education, to fund all these resources that get limited funding."
In response to the tribe's letter, BIA wrote to tribal officials that "prior notification of law enforcement operations is generally not appropriate" because it could threaten the safety of officers.
The tribe's letter "also expressed the Pueblo's concern that the cannabis plants may have been unfairly seized," the agency noted. "BIA OJS is obligated to enforce federal law and does not instruct its officers to disregard violations of federal law in Indian Country."
New Mexico has legalized marijuana for adult and medical use, and Picuris Pueblo decriminalized cannabis in 2015. But the larger question is why the federal government chose to intervene in this specific circumstance.
The Justice Department is barred from using its funds to interfere in state-legal medical marijuana programs as part of a congressional spending bill rider that's been consistently renewed since 2014. And there was past guidance under the Obama administration that laid out enforcement priorities that generally respected the rights of states, as well as a similar memo on marijuana programs in Indian territory, before they were rescinded by former Attorney General Jeff Session.
But while Congress hasn't explicitly passed legislation that restricts the Interior Department's ability to go after people for cannabis, the general expectation for years has been that the federal government isn't interested in prosecuting individual people, much less patients, over marijuana activity that's lawful in the jurisdiction.
Marijuana Moment reached out to BIA for clarification, but a spokesperson said the agency "has no additional information to provide." The Interior Department did not respond to a separate inquiry by the time of publication.
"We share the Pueblo's concern for public safety and look forward to our continued partnership to protect the well-being of the citizens of the Pueblo of Picuris," the agency wrote in its letter to tribal officials.
Meanwhile, a bipartisan group of congressional lawmakers is asking House leaders to include provisions broadly protecting states and territories that have legalized marijuana from facing federal interference in final spending legislation for Fiscal Year 2022.
Amendments with those provisions were made in order for floor votes by the House Rules Committee in July for the Commerce, Justice, Science, and Related Agencies (CJS) funding package, but that spending legislation has yet to be taken up on the floor as a result of disputes on other, unrelated law enforcement provisions.
The cannabis language has been proposed in past sessions as well, passing the House last year and in 2019. But it was not attached to final appropriations legislation sent to the president's desk under GOP control of the Senate. Now that Democrats have a slim majority in that chamber, advocates are optimistic that it could finally be enacted, though as written it would only apply to the Department of Justice, and not Interior.
Read the letters from Pueblo of Picuris and BIA on the marijuana raid below: 
Click to access pueblo-bia-letters.pdf
Majority Of Texas Republicans Back Marijuana Legalization, Poll Finds
Photo courtesy of Mike Latimer.
Congressman Files New Marijuana Banking Reform Amendment To Large-Scale House Bill
The House sponsor of a bill to protect banks that work with state-legal marijuana businesses announced on Friday that he is seeking to attach an amendment containing the reform to a broader bill dealing with research and innovation in the tech and manufacturing sectors.
Rep. Ed Perlmutter (D-CO), sponsor of the Secure and Fair Enforcement (SAFE) Banking Act, has expressed interest in finding another vehicle to pursue his proposal after it was stripped from a separate defense bill late last year. The congressman's legislation has cleared the House in five forms at this point, only to stall in the Senate.
His latest attempt to get the reform enacted is by filing an amendment with the SAFE Banking language to the America COMPETES Act, which does not deal specifically with cannabis issues as drafted but was introduced in the House this week.
"Cannabis-related businesses—big and small—and their employees are in desperate need of access to the banking system and access to capital in order to operate in an efficient, safe manner and compete in the growing global cannabis marketplace," Perlmutter, who is retiring from Congress after this session and committed to passing his bill first, said in a press release.
I have filed #SAFEBanking as an amendment to #AmericaCOMPETES b/c cannabis-related businesses – big and small – are in desperate need of access to capital & the banking system in order to operate in an efficient, safe manner & compete in the growing global cannabis marketplace.

— Rep. Ed Perlmutter (@RepPerlmutter) January 28, 2022
"The SAFE Banking Act is the best opportunity to enact some type of federal cannabis reform this year and will serve as the first of many steps to help ensure cannabis businesses are treated the same as any other legal, legitimate business," he said. "I will continue to pursue every possible avenue to get SAFE Banking over the finish line and signed into law."
It remains to be seen whether the America COMPETES Act will serve as a more effective vehicle for the cannabis banking bill than the National Defense Authorization Act (NDAA), where the language was successfully attached on the House side but later removed amid bicameral negotiations. Perlmutter said at the time that Senate leadership, which is working on comprehensive legalization legislation, was to blame for the decision to remove his amendment from the proposal.
The new SAFE Banking Act amendment will still need to be made in order by the House Rules Committee in order to be formally be considered on the House floor when the body takes up the research and innovation package. The deadline to file amendments was Friday, and the panel is set to take them up starting on Tuesday.
Even some Republicans are scratching their heads about how Democrats have so far failed to pass the modest banking reform with majorities in both chambers and control of the White House. For example, Rep. Rand Paul (R-KY) criticized his Democratic colleagues over the issue last month.
In the interim, federal financial regulator Rodney Hood—a board member and former chairman of the federal National Credit Union Administration (NCUA)—recently said that marijuana legalization is not a question of "if" but "when," and he's again offering advice on how to navigate the federal-state conflict that has left many banks reluctant to work with cannabis businesses.
Ohio Lawmakers Will Be Forced To Consider Marijuana Legalization As State Validates Activist Signatures
Ohio Lawmakers Will Be Forced To Consider Marijuana Legalization As State Validates Activist Signatures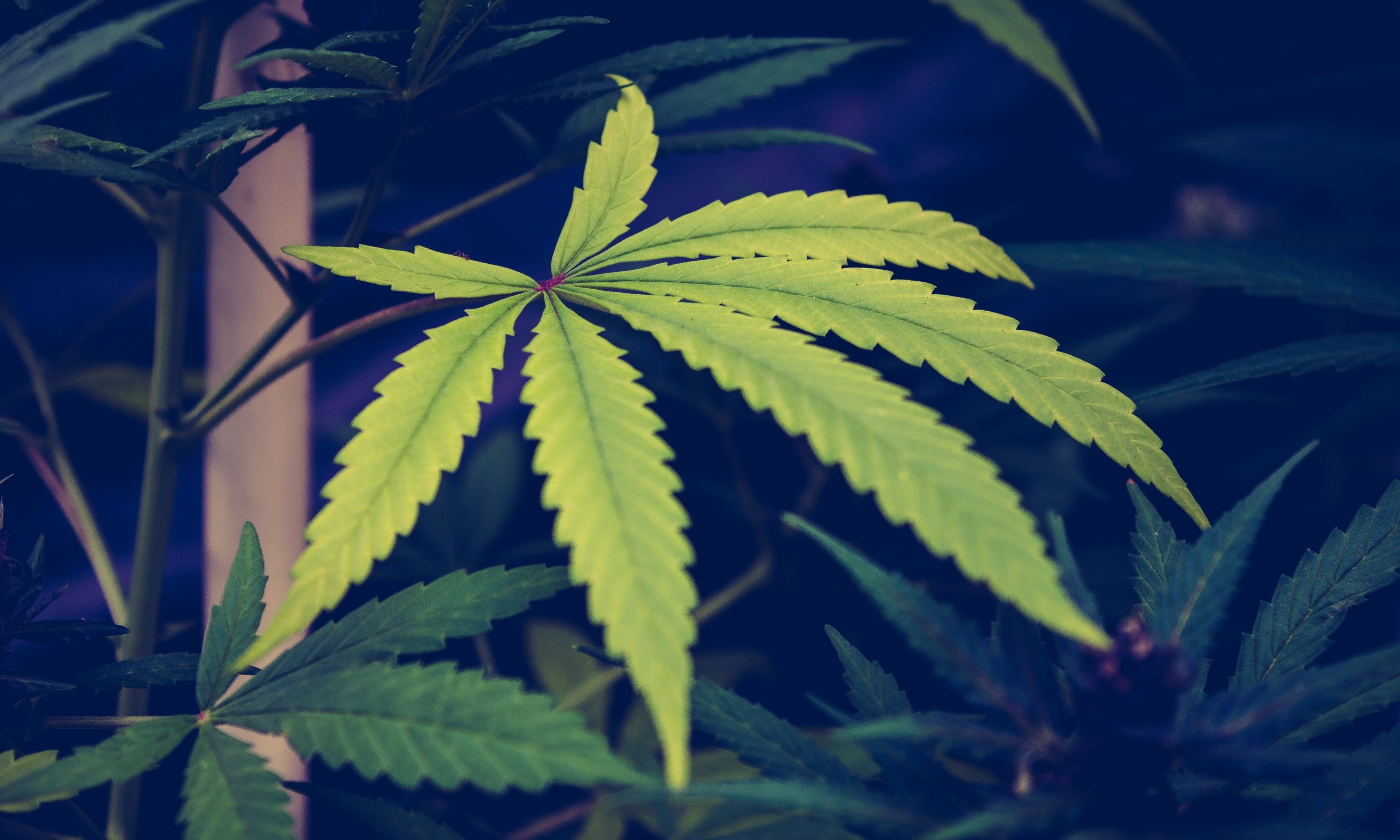 Ohio activists have collected enough signatures to force the legislature to take up the issue of marijuana legalization, the secretary of state's office confirmed on Friday.
This comes about two weeks after the Coalition to Regulate Marijuana Like Alcohol (CTRMLA) submitted a final round of signatures for the measure. The petitions' formal validation triggers the legislative review of legalization, but it does not require lawmakers to enact the reform.
The legislature now has four months to consider the campaign's cannabis reform proposal. Lawmakers can adopt the measure, reject it or pass an amended version. If they do not pass the measure, organizers can then collect an additional 132,887 valid signatures from registered voters to place the issue on the ballot in November.
CTRMLA previously submitted petitions for the initiative but the state said they were short some 13,000 signatures, requiring activists to go back and make up the difference.
"We are ready and eager to work with Ohio legislators over the next four months to legalize the adult use of marijuana in Ohio," CTRMLA spokesman Tom Haren said in a press release. "We are also fully prepared to collect additional signatures and take this issue directly to voters on November 8, 2022, if legislators fail to act."
The measure that lawmakers will be required to consider would legalize possession of up to 2.5 ounces of cannabis for adults 21 and older, and they could also have up to 15 grams of marijuana concentrates. Individuals could grow up to six plants for personal use, with a maximum 12 plants per household.
A 10 percent sales tax would be imposed on cannabis sales, with revenue being divided up to support social equity and jobs programs (36 percent), localities that allow adult-use marijuana enterprises to operate in their area (36 percent), education and substance misuse programs (25 percent) and administrative costs of implementing the system (three percent).
A Division of Cannabis Control would be established under the state Department of Commerce. It would have authority to "license, regulate, investigate, and penalize adult use cannabis operators, adult use testing laboratories, and individuals required to be licensed."
The measure gives current medical cannabis businesses a head start in the recreational market. Regulators would need to begin issuing adult-use licenses to qualified applicants who operate existing medical operations within nine months of enactment.
The division would also be required to issue 40 recreational cultivator licenses and 50 adult-use retailer licenses "with a preference to applications who are participants under the cannabis social equity and jobs program." And it would authorize regulators to issue additional licenses for the recreational market two years after the first operator is approved.
Individual municipalities would be able to opt out of allowing new recreational cannabis companies from opening in their area, but they could not block existing medical marijuana firms even if they want to add co-located adult-use operations. Employers could also maintain policies prohibiting workers from consuming cannabis for adult use.
Further, regulators would be required to "enter into an agreement with the Department of Mental Health and Addiction Services" to provide "cannabis addiction services," which would involve "education and treatment for individuals with addiction issues related to cannabis or other controlled substances including opioids."
With respect to social equity, some advocate are concerned about the lack of specific language on automatic expungements to clear the records of people with convictions for offenses that would be made legal under the legislation. That said, it does include a provision requiring regulators to "study and fund" criminal justice reform initiatives including expungements.
Ohio voters rejected a 2015 legalization initiative that faced criticism from many reform advocates because of an oligopolistic model that would've granted exclusive control over cannabis production to the very funders who paid to put the measure on the ballot.
Activists suspended a campaign to place another measure on the 2020 ballot due to the coronavirus pandemic.
Aside from the new voter initiative, state lawmakers from both parties are separately working to advance marijuana reform.
A legalization bill that was the first of its kind to be introduced in the Ohio legislature last year would legalize the possession, sale and cultivation of cannabis by adults. It's being championed by Reps. Casey Weinstein (D) and Terrence Upchurch (D).
A pair of Ohio Republican lawmakers similarly filed a bill to legalize marijuana in the state in December. Reps. Jamie Callender (R) and Ron Ferguson (R) first announced their plan to push the legislative reform proposal in October and circulated a co-sponsorship memo to build support for the measure.
There are also additional local reform efforts underway in Ohio for 2022.
After voters in seven cities approved ballot measures to decriminalize marijuana possession during last November's election—which builds on a slew of previous local reforms in the state—campaigns are now looking to enact decriminalization in Marietta, Rushville, Rutland, Shawnee, McArthur and Laurelville.
Ohio marijuana activists already successfully proved that they turned in enough valid signatures to put a local decriminalization initiative before Kent voters after having missed the 2021 ballot due to a verification error on the part of county officials. That measure is now expected to go before voters this November.
Top Federal Drug Official Says Marijuana Use 'Stable' Among Youth At Prohibitionist-Hosted Panel Sponsored By D.A.R.E.
Top Federal Drug Official Says Marijuana Use 'Stable' Among Youth At Prohibitionist-Hosted Panel Sponsored By D.A.R.E.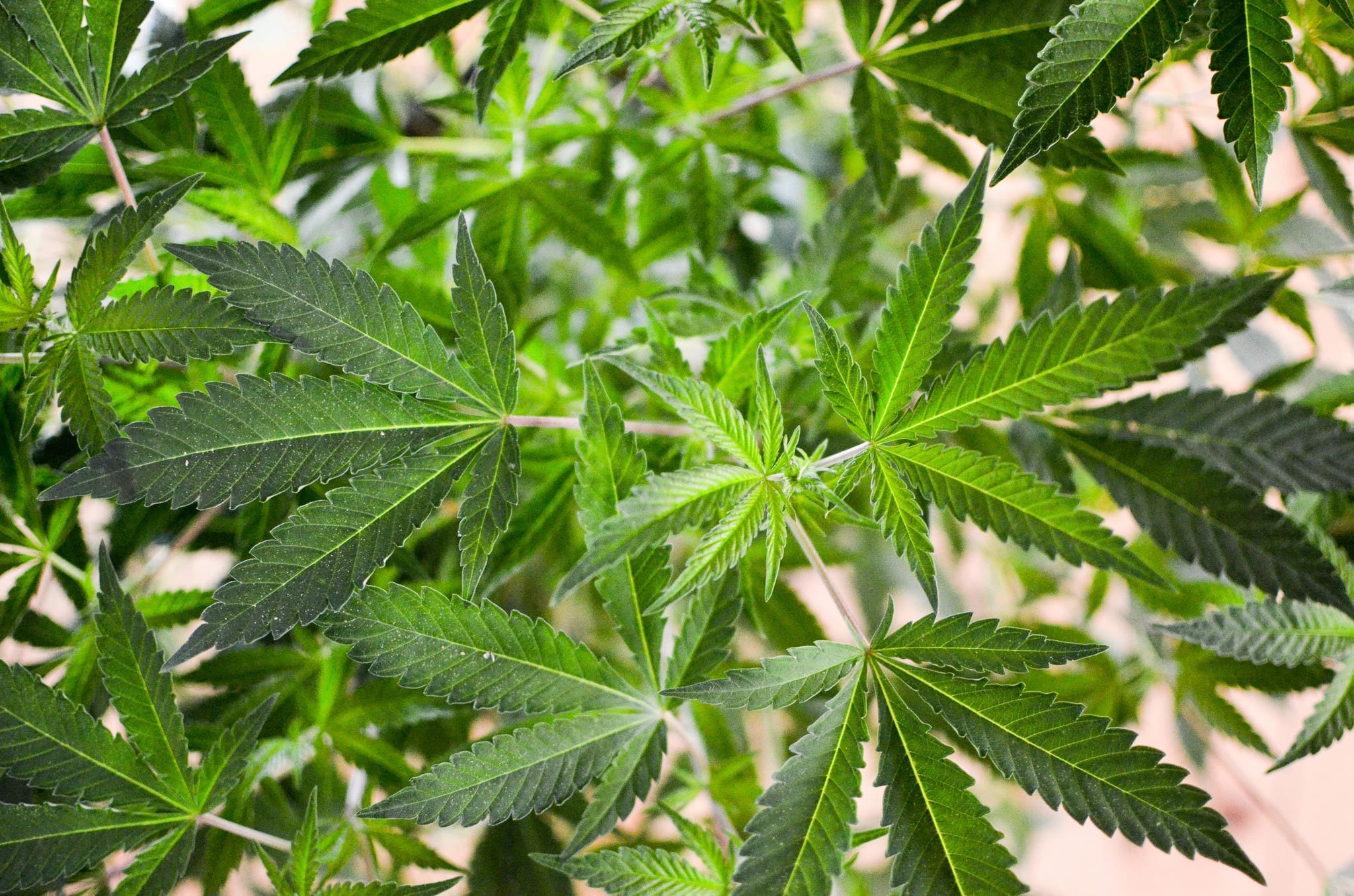 A top federal drug official participated in a panel hosted by a prohibitionist group and sponsored by D.A.R.E.—and she again reiterated that data shows youth marijuana use has remained stable "despite the legalization in many states."
While National Institute on Drug Abuse (NIDA) Director Nora Volkow expressed concerns about certain cannabis trends related to potency, commercialization and use by pregnant women, she affirmed that surveys funded by her own federal agency have demonstrated that adolescent marijuana use is "stable," despite repeated arguments from prohibitionists that legalization would lead more young people to experiment with cannabis.
The event was hosted by Smart Approaches to Marijuana (SAM), an anti-legalization group. SAM President Kevin Sabet and the organization's co-founder former Rep. Patrick Kennedy (D-RI) led the discussion.
"The higher the content of THC, the greater the likelihood that you will become addicted to the drug… The content of THC has gone up at least 4-fold."

– Dr. Nora Volkow, M.D., Director of the National Institute on Drug Abuse (NIDA)

— SAM (@learnaboutsam) January 28, 2022
Sabet said that data on youth use has showed varying results in states that have legalized cannabis and asked Volkow to weigh in on the issue. She replied that federal data "have not been able to see large differences in terms of prevalence" of cannabis consumption among young people in legal and non-legal states.
The official made similar comments in an interview with Marijuana Moment late last year.
That said, Volkow said that they have seen some differences when it comes to consumption rates among adolescents for edible cannabis products.
"But the effects are not large, and one of the things that also certainly surprised me [is] the rate overall, the prevalence rates of marijuana use among teenagers, have been stable despite the legalization in many states," she said, adding that there are some concerns about increased frequency of use and limitations in data collection with respect to dosages being taken.
Volkow also commented on a recent federally funded survey that found illicit drug use by young people has taken a significant plunge in the last year, though she largely attributed that to the reduced social interaction resulting from COVID-19 policies across the country.
"Interestingly what we've observed during the COVID pandemic is, across schools in the United States, the prevalence of drug use has gone down," she said, "which likely very much reflects the fact that kids don't have the opportunity to interact with others, and drug taking at that stage is a peer pressure behavior."
The official also briefly addressed the fact that she feels criminalizing people over drugs in the first place is the wrong policy approach—a point she's made repeatedly in interviews and blog posts.
She said that "criminalization has created a system for that allows a structural racism to be implemented, you can control people, and that's a horrible policy. This criminalization actually opens up our eyes that well, yes, we need to change that."
However, she said that "liberalizing and making the drugs widely available, with no counter messaging," is not the alternative she would recommend.
"We need to provide them [addicts] with treatment, so just to say ok we are going to liberalize everything… and not support treatment for those people under those conditions, I actually think it is quite irresponsible."

– Dr. Nora Volkow, M.D., Director of NIDA

— SAM (@learnaboutsam) January 28, 2022
While the SAM-hosted event did not touch specifically on psychedelics policy, Volkow has also recently discussed that issues, especially as data has shown an increase in use of the substances among adults.
She said people are going to keep using substances such as psilocybin—especially as the reform movement expands and there's increased attention being drawn to the potential therapeutic benefits—and so researchers and regulators will need to keep up.
Volkow also mentioned that NIDA is "pleased" the Drug Enforcement Administration recently announced plans to significantly increase the quota of certain psychedelic drugs to be produced for use in research.
USDA Teams Up With Cornell University For Hemp Education Webinar Series
Photo courtesy of Philip Steffan.