Vermont Bill To Legalize Marijuana Sales Moves To House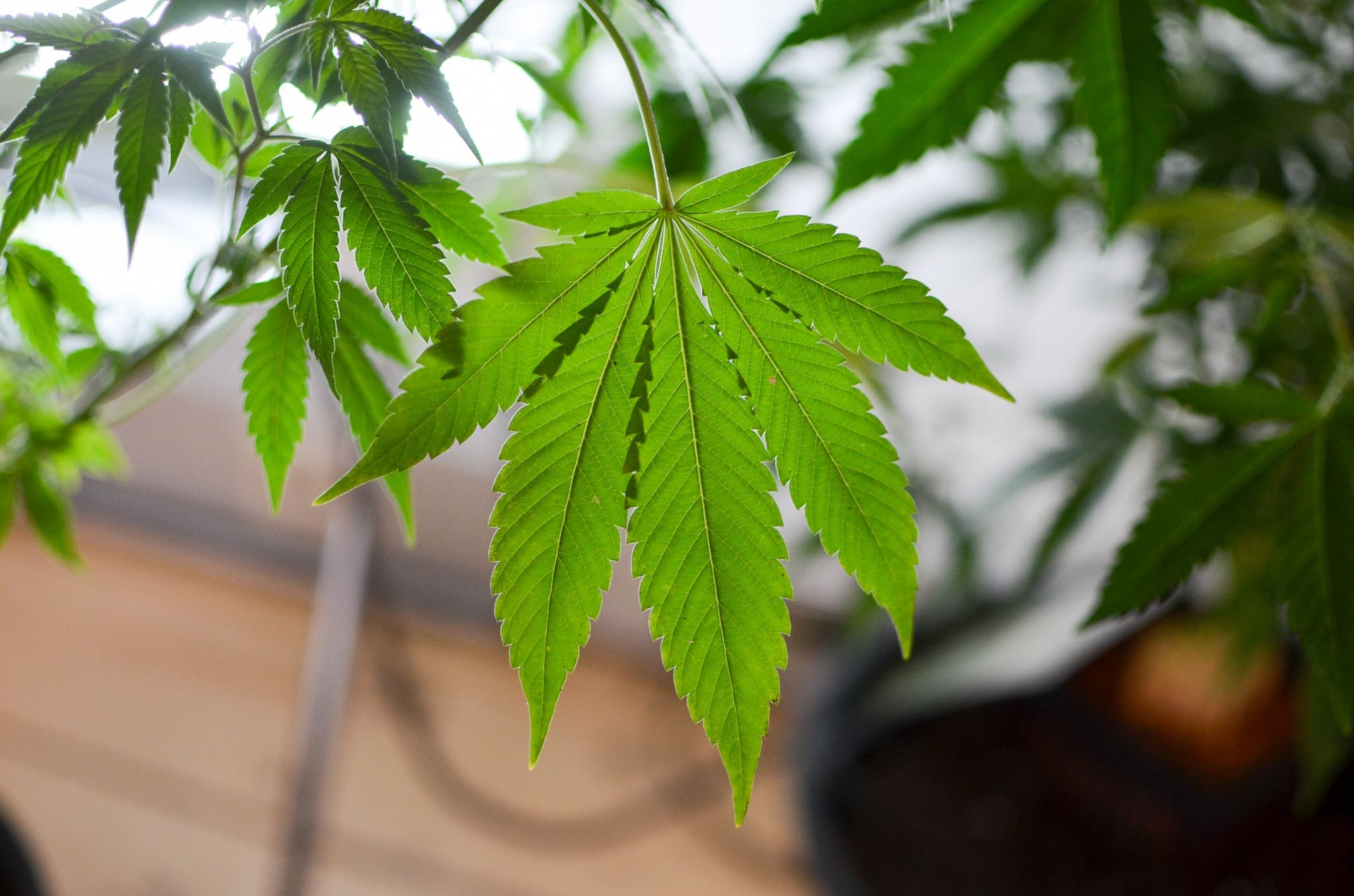 As Vermont's legislature resumes following last week's recess, key committees and lawmakers are putting renewed focus on legislation to tax and regulate marijuana sales for adults.
The state Senate gave veto-proof approval to S. 54 earlier this month. Now the proposal goes to the House for consideration, but the larger legislative body isn't going to rush into a floor vote right away; it still has other bills to evaluate before it can take up legislation "crossing over" from the Senate.
"The House has a tendency to go through things with a fine-tooth comb," Rep. Sam Young (D) of Glover told Marijuana Moment in an interview. "It's just the nature of the House. We've never taken testimony on tax and regulate either."
"The Senate's done it several times, but not in the House," he said. "I believe the support is there, we've just got to do the work and fine-tune some stuff."
The Senate-passed legislation would impose a 16 percent excise tax on sales along with a two percent local option tax for towns that levee the fee. The bill provides for the creation of a three-person Cannabis Control Board that would issue licenses and regulate the marijuana economy. Officials have projected a range of $3.8 million to $7.4 million in revenue in the first fiscal year, with the expected haul rising to as much as $16.6 million by 2024.
The bill has not yet been assigned to a committee by House Speaker Mitzi Johnson (D), though Rep. Sarah Copeland-Hanzas (D) of Bradford said it is likely to come before the House Committee on Government Operations, which she chairs.
"It could reside in my committee the entire time and I could ask for input from the Judiciary, Agriculture, General and probably the Human Services committees as well," she said.
Copeland-Hanzas said she'll also likely end up needing additional panels to consult on the bill.
Under the legislation as it stands, licenses for cultivators and testing labs would be issued between September and October of 2020. Retailers would receive licenses in spring 2021.
Vermont became the first state to legalize marijuana by legislative action—as opposed to via a voter initiative—in 2018, but it left out any provision to allow its sale. The Senate has passed legislation to legalize and regulate cannabis sales multiple times in the past, but the larger House, where S. 54 sits now, has failed to adopt similar proposals.
While the current bill's path through the House remains to be seen, proponents say newly expanded Democratic and Progressive majorities in both chambers will play to their favor.
"The fact that we have separated the question of whether or not we have marijuana legal for adult consumption from the question of whether or not we have retail sales does make a difference to a lot of people," Copeland-Hanzas said.
Dave Silberman, an attorney and pro bono drug policy reform advocate from Middlebury, said he was looking forward to hearing testimony in the House.
"My sense is the reason that tax and regulate votes have failed in the House in the past is because there have been no substantive committee hearings on tax and regulate," he said. "In order to get big policy done, a lot of people just feel like the process is very important and folks who are sympathetic toward tax and regulate, who are supportive of tax and regulate, have held back because of that lack of process."
"What's different this year is that the speaker has publicly stated that we are going to get multiple committees involved with the process this year, and I think that's a huge step this year," he added. "It's something I've been begging for for the past three years."
Although she has committed to holding hearings on the issue, House Speaker Mitzi Johnson (D) has also said she's unconvinced the state is ready for taxed and regulated sales.
"You know, I'm honestly really torn on it," she told Vermont Public Radio in January.
The House's Committee on General, Housing and Military Affairs is holding on to H. 196, a separate tax and regulate bill, authored and introduced by Young and cosponsored by more than a third of the House's membership. In his legislation, existing dispensaries, which currently only serve patients on the state's medical marijuana registry, could pay a $75,000 fee to start recreational sales to the public next year.
Those collected funds would be used to offset the costs of setting up the Cannabis Control Board. Senate leaders opted to not include a similar measure in their bill, saying it would create an unfair advantage for the current providers.
"I think it could be helpful in front-loading some of the revenue that we need," Copeland-Hanzas said. "This is really all about consumer protection, and it's hard to imagine where in a small state we're going to find a bunch of budgetary dollars to do that."
Other details the House will have to grapple with include the rate at which sales are taxed, funds for education and prevention efforts and the number of positions on the Cannabis Control Board— which had dropped from five to three positions in the final version of the Senate's bill.
Gov. Phil Scott (R), who reluctantly signed legislation to legalize low-level marijuana possession and home cultivation last year, has said he would be unwilling to sign a bill to tax and regulate sales unless public safety initiatives, including roadside testing, are funded as well.
"To be very direct: There must be comprehensive and convincing plans completed in these areas before I will begin to consider the wisdom of implementing a commercial 'tax and regulate' system for an adult marijuana market," he said last year prior to signing the previous bill.
Young said he's aware of Scott's demands.
"We need to work it out with the governor because we're going to need a signature," he said. "Without it, all the effort is for nothing."
Photo courtesy of Philip Steffan.
Oregon Officials Explain How Decriminalized Drugs And Legal Psilocybin Therapy Would Impact The State
Oregon officials finalized a series of analyses this week on separate ballot measures to legalize psilocybin mushrooms for therapeutic use and decriminalize drugs while investing in substance misuse treatment.
The Oregon Criminal Justice Commission determined that the decriminalization initiative would reduce felony and misdemeanor convictions for drug possession by 91 percent, and that reduction would be "substantial for all racial groups, ranging from 82.9% for Asian Oregonians to approximately 94% for Native American and Black Oregonians."
Overall, the policy change would result in a 95 percent drop in racial disparities for possession arrests, the panel projects.
"The CJC estimates that IP 44 will likely lead to significant reductions in racial/ethnic disparities in both convictions and arrests."
The conviction estimate was included in the panel's draft analysis first released last month, but the final version was expanded to include the arrest data as well. The new document also notes that "disparities can exist at different stages of the criminal justice process, including inequities in police stops, jail bookings, bail, pretrial detention, prosecutorial decisions, and others"—a point that activists hoped the panel would include.
That said, the commission noted it "lacks sufficient or appropriate data in each of these areas and therefore cannot provide estimates for these other stages."
The new report, published on Wednesday, cites research indicating that the resulting "drop in convictions will result in fewer collateral consequences stemming from criminal justice system involvement, which include difficulties in finding employment, loss of access to student loans for education, difficulties in obtaining housing, restrictions on professional licensing, and others."
The decriminalization proposal was the first ballot initiative in the state's history to receive a report on the racial justice implications of its provisions under a little-utilized procedure where lawmakers can request such an analysis.
This information will be included in a voter pamphlet as a factual statement from the secretary of state's office.
"Our current drug laws can ruin lives based on a single mistake, sticking you with a lifelong criminal record that prevents you from getting jobs, housing and more," Bobby Byrd, an organizer with the More Treatment, A Better Oregon campaign, said in a press release.
Both the psilocybin therapy and drug decriminalization measures also received final explanatory statements and fiscal impact statements this week.
For the therapeutic psilocybin legalization initiative, the Financial Estimate Committee said that it projects the measure will have an impact of $5.4 million from the general fund during the two-year development period. After the program is established, it will cost $3.1 million annually, "which will be covered by the fees and tax funds for the administration and enforcement of the Act."
The explanatory statement says the measure "directs the Oregon Health Authority to regulate the manufacture, delivery, purchase, and consumption of psilocybin, a psychoactive component found in certain mushrooms, at licensed psilocybin service centers" and that a "person would be allowed to purchase, possess, consume, and experience the effects of psilocybin only at a licensed psilocybin service center during a psilocybin administration session with a licensed psilocybin service facilitator."
It also describes an initial two-year development period during which officials will research and make recommendations on "the safety and efficacy of using psilocybin to treat mental health conditions," after which time the new law will allow "a client who is at least 21 years of age to purchase, possess, consume, and experience the effects of psilocybin at a licensed psilocybin service center during a psilocybin administration session with a licensed psilocybin service facilitator."
Sam Chapman, campaign manager for the psilocybin initiative, told Marijuana Moment that the group is "satisfied with the explanatory statement and believe it captures the thoughtful approach we took that led to psilocybin therapy being on the ballot this November."
"Specifically, we were happy to see the regulations and safeguards that are built into the measure highlighted in the explanatory statement," he said. "We also believe that the fiscal committee saw and respected our approach to keep the psilocybin therapy program revenue neutral once up and running."
The drug possession decriminalization measure is expected to cost $57 million annually, according to state officials, but it will be covered by marijuana tax revenue, which is "estimated at $61.1 million in 2019-21 and $182.4 million in 2021-23" and would therefore be "sufficient to meet this requirement." Cannabis revenue to cities and counties would be reduced under the measure.
The reform would also save money through reduced drug enforcement. "These savings are estimated at $0.3 million in 2019-21 and $24.5 million in 2021-23," the analysis says. "This will reduce revenue transferred from the Department of Corrections for local government community corrections by $0.3 million in 2019-21 and $24.5 million in 2021-23. The savings are expected to increase beyond the 2021-23 biennium."
The initiative "mandates the establishment of at least one addiction recovery center in each existing coordinated care organization service area in the state," the separate explanatory statement says, and describes how they would be funded with marijuana tax revenue.
"The measure eliminates criminal penalties for possession of specified quantities of controlled substances by adults and juveniles," it says. "Instead, possession of these specified quantities of controlled substances becomes a non-criminal Class E violation for which the maximum punishment is a $100 fine or completion of a health assessment with an addiction treatment professional."
Here's a status update on other 2020 drug policy reform campaigns across the country: 
A measure to effectively decriminalize a wide range of psychedelics has officially qualified for the November ballot in Washington, D.C.
Montana activists said last month that county officials have already certified that they collected enough signatures to place two marijuana legalization measure on the state ballot, though the secretary of state's office has yet to make that official.
In Arizona, the organizers of a legalization effort turned in 420,000 signatures to qualify for the ballot last month.
Organizers in Nebraska last month submitted 182,000 signatures in an attempt to put a medical marijuana measure on November's ballot.
Idaho activists behind a medical marijuana legalization initiative were hoping to get a second wind after a federal judge said recently that the state must make accommodations for a separate ballot campaign due to signature gathering complications caused by the coronavirus pandemic. But following a recent U.S. Supreme Court ruling against the other group, hopes are dashed.
Prior to the COVID-19 outbreak and stay-at-home mandates, separate measures to legalize marijuana for medical and recreational purposes qualified for South Dakota's November ballot.
The New Jersey legislature approved putting a cannabis legalization referendum before voters as well.
And in Mississippi, activists gathered enough signatures to qualify a medical cannabis legalization initiative for the ballot—though lawmakers also approved a competing (and from advocates' standpoint, less desirable) medical marijuana proposal that will appear alongside the campaign-backed initiative.
A campaign to legalize cannabis in Missouri officially gave up its effort for 2020 due to signature collection being virtually impossible in the face of social distancing measures.
North Dakota marijuana legalization activists are shifting focus and will seek qualification for the 2022 ballot.
Washington State activists had planned to pursue a drug decriminalization and treatment measure through the ballot, but citing concerns about the COVID-19 outbreak, they announced last month that they will be targeting the legislature instead.
Read the full state analysis of the Oregon drug decriminalization and psilocybin therapy measures below:
Oregon Drug Decrim And Psil… by Marijuana Moment on Scribd
Top White House Official Blasts Marijuana Banking Provisions In Democrats' Coronavirus Bill
Vice President Mike Pence's top staffer on Thursday joined the chorus of Republicans criticizing House Democrats for including marijuana banking provisions to the chamber's latest coronavirus relief bill.
Marc Short, who is Pence's chief of staff and previously served as director of legislative affairs for the White House, discussed the COVID-19 legislation during an interview with Fox Business, and he described the Democratic proposal as a "liberal wish list" with "all sorts of things totally unrelated to coronavirus."
"In one instance they have provided guarantees for banking access for marijuana growers," Short said. "That has absolutely nothing to do with coronavirus."
He's referring to language that was inserted from the Secure and Fair Enforcement (SAFE) Banking Act to protect financial institutions that service state-legal cannabis businesses from being penalized by federal regulators.
Numerous Republicans—including Senate Majority Leader Mitch McConnell (R-KY)—have been critical of the provision, arguing that it is not germane to the issue at hand.
The majority leader took a shot at House Speaker Nancy Pelosi (D-CA) this week after she defended the inclusion of the banking language and called marijuana a "proven" therapy.
Democrats, for their part, have made the case that granting cannabis businesses with access to the banking system would mitigate the spread of the virus by allowing customers to use electronic payments rather than exchange cash. They also say it could provide an infusion of dollars into the financial system that's especially needed amid the economic downturn caused by the pandemic.
Rep. Tulsi Gabbard (D-HI) told Marijuana Moment in an interview this week that she agrees with her colleagues that the marijuana banking provision is relevant to COVID-19 bill.
"By continuing to disallow anyone associated with these industries that states have deemed legal is further perpetuating serious problems and uncertainty during a time when, frankly, we need as much certainty as we can get," she said.
While the Senate did not include the banking language as part of their COVID-19 bill, there's still House-passed standalone legislation that could be acted upon.
The SAFE Banking Act has been sitting in the Senate Banking Committee for months as lawmakers negotiate over the finer points of the proposal.
Last month, a bipartisan coalition of state treasurers sent a letter to congressional leaders, asking that they include marijuana banking protections in the next piece of coronavirus relief legislation.
In May, a bipartisan coalition of 34 state attorneys general similarly wrote to Congress to urge the passage of COVD-19 legislation containing cannabis banking provisions.
DEA Reveals Details Of Investigation Into California Marijuana Companies With Latest Court Filing
USDA Approves Hemp Plan For Maryland And One More Indian Tribe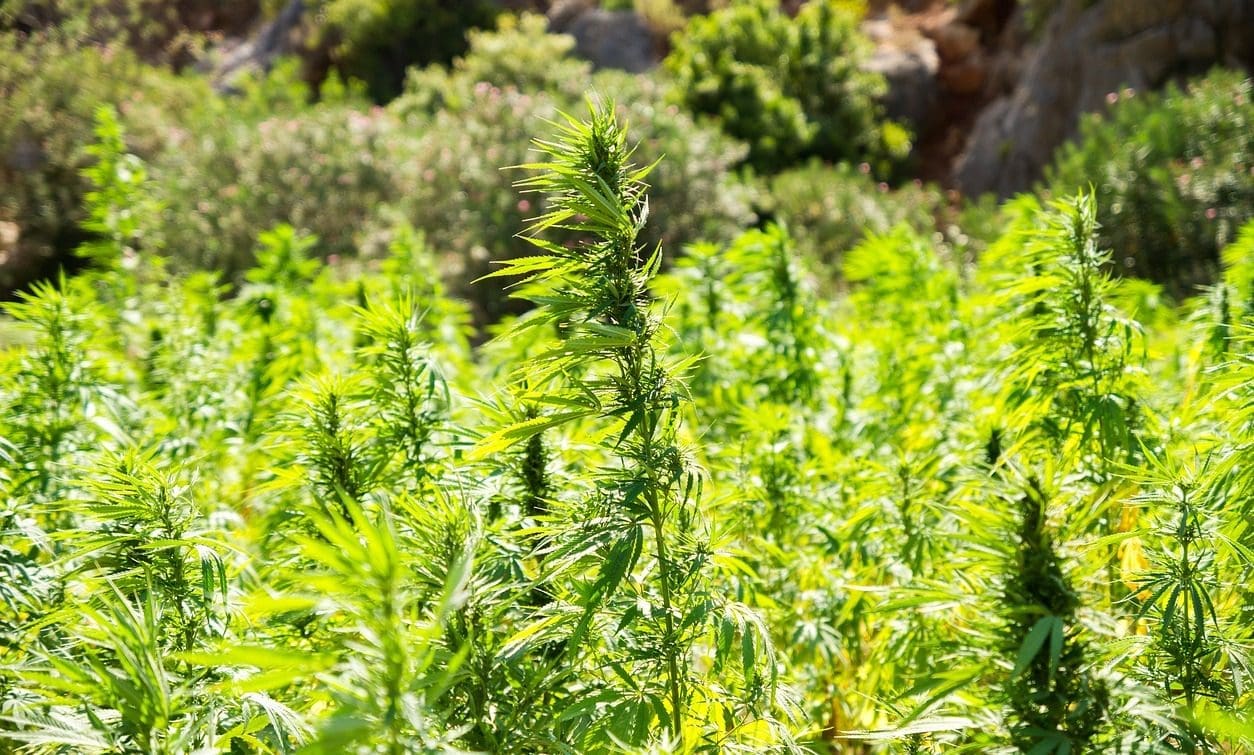 The U.S. Department of Agriculture (USDA) approved hemp regulatory plans for Maryland and the Lower Sioux Indian Community on Thursday.
With this latest development, the total number of approved plans across states, territories and tribes is 55.
USDA has been signing off on hemp proposals on a rolling basis over the past year. Last month, it accepted plans from Minnesota, Tennessee and Puerto Rico.
"USDA continues to receive and review hemp production plans from states and Indian tribes," the agency said in a notice.
While the agency released an interim final rule for a domestic hemp production program last year, industry stakeholders and lawmakers have expressed concerns about certain policies it views as excessively restrictive.
USDA announced in February that it will temporarily lift two provisions that the industry viewed as problematic. Those policies primarily concern testing and disposal requirements. The department declined to revise the THC limit, however, arguing that it's a statutory matter that can't be dealt with administratively.
Last week, two senators representing Oregon sent a letter to the head of USDA, expressing concern that testing requirements that were temporarily lifted will be reinstated in the agency's final rule. They made a series of requests for policy changes.
Agriculture Secretary Sonny Perdue has said on several occasions that the Drug Enforcement Administration influenced certain rules, adding that the narcotics agency wasn't pleased with the overall legalization of hemp.
State agriculture departments and a hemp industry association also wrote to Congress and USDA this week, seeking an extension of the 2014 Farm Bill pilot program for hemp to give states more time to develop regulatory plans to submit to the agency.
Meanwhile, the Food and Drug Administration (FDA) is still in the process of developing regulations for CBD. It sent an update on its progress to Congress in March, explaining that the agency is actively exploring pathways to allow for the marketing of the cannabis compound as a dietary supplement and is developing enforcement discretion guidance.
An FDA public comment period was reopened indefinitely for individuals to submit feedback on CBD regulations.
Last month, the White House finalized a review of FDA CBD and cannabis research protocols, but it's unclear when or if the document will be released to the public.
Also last month, FDA submitted a report to Congress on the state of the CBD marketplace, and the document outlines studies the agency has performed on the contents and quality of cannabis-derived products that it has tested over the past six years.
Amid the coronavirus pandemic, hemp industry associations pushed for farmers to be able to access to certain COVID-19 relief loans—a request that Congress granted in the most recent round of coronavirus legislation.
However, USDA has previously said that hemp farmers are specifically ineligible for its Coronavirus Food Assistance Program. While the department initially said it would not reevaluate the crop's eligibility based on new evidence, it removed that language shortly after Marijuana Moment reported on the exclusion.
Two members of Congress representing New York also wrote a letter to Perdue in June, asking that the agency extend access to that program to hemp farmers.
Hemp farmers approved to produce the crop do stand to benefit from other federal loan programs, however. The department recently released guidelines for processing loans for the industry.
Photo courtesy of Pixabay.