Big election day for cannabis (Newsletter: Nov. 6, 2018)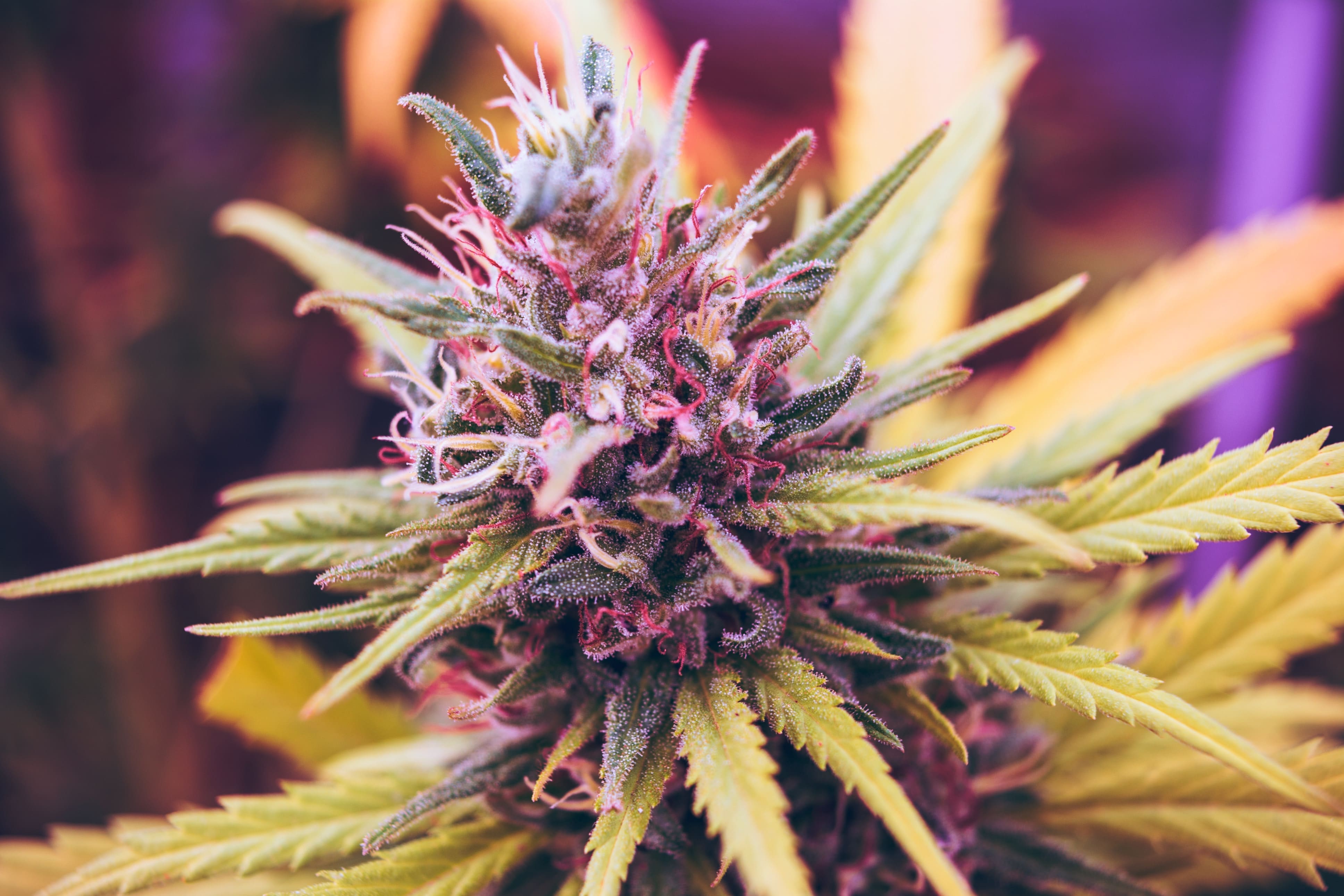 Latest marijuana campaign finance data; Former US attorney joins cannabis company; Dems could let DC legalize
Subscribe to receive Marijuana Moment's newsletter in your inbox every weekday morning. It's the best way to make sure you know which cannabis stories are shaping the day.
Your support makes Marijuana Moment possible…

By starting a $10 per month pledge on Patreon — or about 45 cents per issue of this newsletter — you can help us rely less on ads to cover our expenses, hire more journalists and bring you even more marijuana news.
https://www.patreon.com/marijuanamoment

/ TOP THINGS TO KNOW

Today's the day! Voters in a number of states will be deciding on ballot measures concerning cannabis. Some would legalize marijuana, while others would allow medical use. One touches on the definition of hemp. Some are statewide and others are local. Some are binding, while others are advisory.

Throughout the day, Marijuana Moment will be maintaining a live blog bringing you all the latest news—commentary from campaigns, reports of issues at polling places and, of course, the results as they come in.

Also make sure to follow Marijuana Moment, Tom Angell and Kyle Jaeger on Twitter for Election Day updates.

Here's a look at the actual ballot language of the cannabis initiatives voters will decide on today.

And here's Marijuana Moment's latest and last pre-election analysis of campaign finance figures in states with cannabis on the ballot.

/ FEDERAL

House Minority Leader Nancy Pelosi (D-CA) and Rep. Mike Quigley (D-IL) suggested that a rider barring Washington, D.C. from legalizing and regulating marijuana sales could be repealed if Democrats win control of the House.

Rep. Dana Rohrabacher's (R-CA) finance chair said that if he wins reelection, his support for marijuana law reform "is going to be the difference for him."

Rep. Ro Khanna (D-CA) tweeted, "The War on Drugs has been a failure. The next Congress can right this historical wrong by passing the Marijuana Justice Act and expunging federal marijuana possession offenses."

Prospective jurors in the federal trial against Mexican drug cartel leader Joaquín "El Chapo" Guzmán were asked about their views on marijuana legalization.

Maine Republican Senate candidate Eric Brakey tweeted, "In the US Senate, I will fight for all Maine people's freedoms. Maine people have spoken on cannabis policy. It's time for a US Senator who fight to get Washington DC to respect our decisions in our own state."

Virginia Republican congressional candidate Ryan McAdams supports rescheduling marijuana.

West Virginia Democratic congressional candidate Richard Ojeda tweeted, "I didn't fall in line when they told me not to even think about running the medical cannabis bill.  I ran it and fought tooth and nail for it. In the end, West Virginia became the 29th state. I listen to the people and I do what I feel will help.  Nobody will stop me from that."

New York Democratic congressional candidate Alexandria Ocasio-Cortez tweeted, "No one is free until we all are. Mass incarceration, the War on Drugs, + deep inequality are iterations of a long + unjust system evolving from Jim Crow, redlining, + systemic racism. To heal, we must listen & work to make the crooked path straight."

New York Democratic congressional candidate Nate McMurray tweeted, "I'm for legalizing cannabis."

Kentucky Democratic congressional candidate Seth Hall tweeted, "I also support federally decriminalizing marijuana along with legalization efforts and have been endorsed by KY's NORML chapter."

/ STATES

Georgia Democratic gubernatorial candidate Stacey Abrams tweeted, "I am the only candidate with plans to continue bipartisan efforts to reform our criminal justice system. As #GAGov, I will decriminalize poverty and marijuana, end cash bail, and promote effective community policing to build trust and keep families safe."

The Colorado Supreme Court overturned a lower court's ruling that suppressed evidence from a marijuana bust because the "affidavit was deficient because it failed to mention that the defendant was a registered industrial hemp farmer and that marijuana and industrial hemp appear and smell the same."

Here's a look at where Massachusetts candidates for public office stand on marijuana issues.

California water regulators will hold an informational workshop about proposed marijuana cultivation rules on Thursday.

/ LOCAL

The Green Bay, Wisconsin City Council approved an ordinance to lower the penalties for marijuana possession.

The Santa Fe, New Mexico City Council is considering a resolution calling for "legalization, decriminalization and/or regulation of cannabis and cannabis-related products for recreational use."

/ INTERNATIONAL

Mexican officials presented guidelines on sanitary control of marijuana for medical and research purposes. Separately, a lawmaker is under fire for tweeting, "When marijuana is legal, you are all invited to smoke at my house listening to The Doors. Who's up for it?"

Israel's finance minister is criticizing the public security minister for delaying medical cannabis exports.

Georgia's government is withdrawing a bill that would have allowed medical cannabis cultivation.

/ SCIENCE & HEALTH

A study found that "birth rates increased after the passage of a [medical cannabis] law corresponding to increased frequency of sexual intercourse, decreased purchase of condoms and suggestive evidence on decreased condom use during sex."

A study suggested that people with type 1 diabetes may be more likely to develop potentially fatal complications when they use cannabis.

A study identified cognitive changes in the offspring of rats exposed to heavy amounts of marijuana.

/ BUSINESS

Former U.S. Attorney for Kansas Barry Grissom joined Electrum Partners as senior vice president of global policy and corporate counsel.

Terra Tech Corp. is merging with Golden Leaf Holdings Ltd.

/ CULTURE

Actor Shia LaBeouf was spotted visiting a marijuana dispensary.
Make sure to subscribe to get Marijuana Moment's daily dispatch in your inbox.