Mexican lawmakers plan legal cannabis sales legislation (Newsletter: Nov. 5, 2018)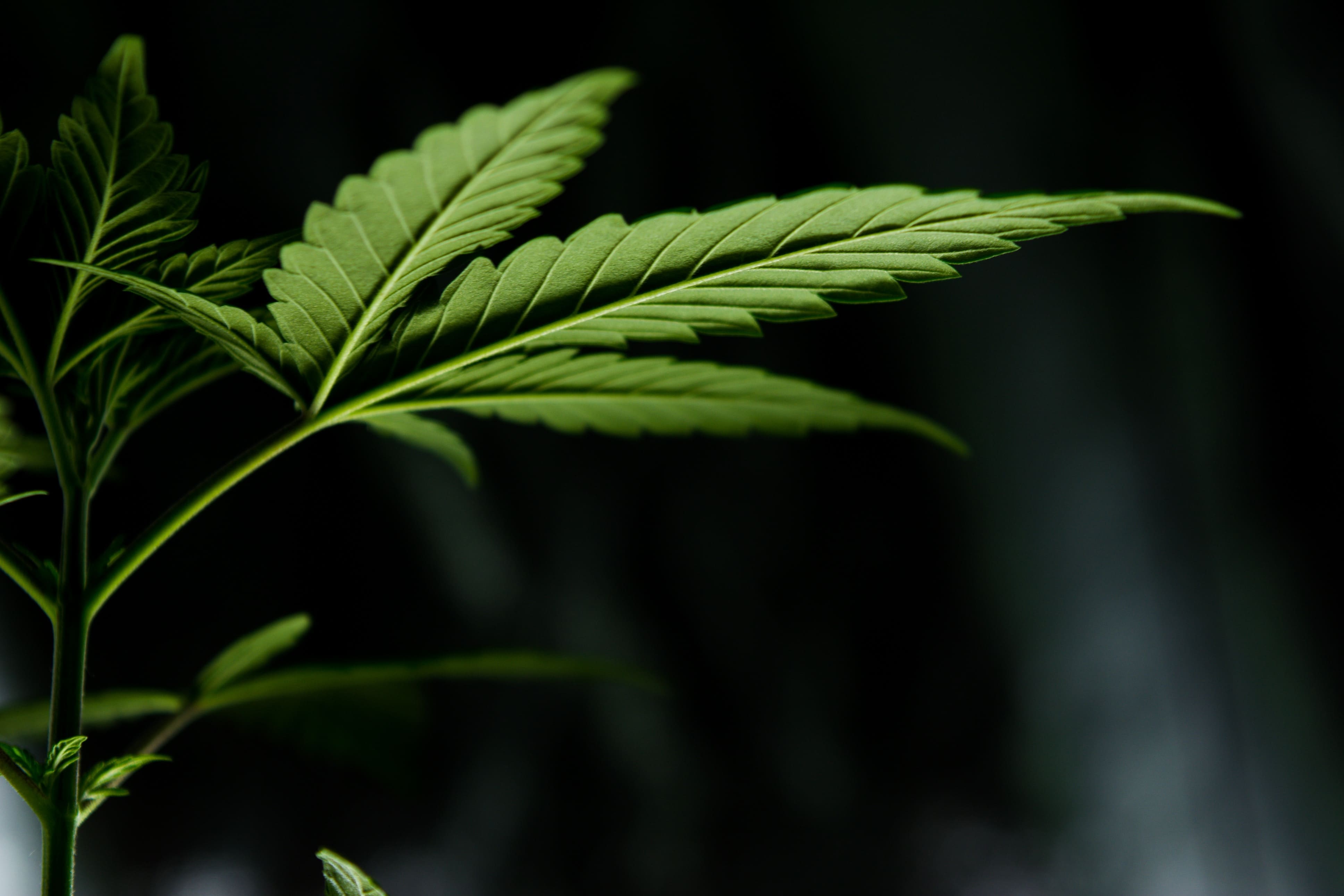 Trump to legalize marijuana after midterms: Scaramucci; Michael Moore votes for legalization during TV spot; Cuomo optimistic on 2019 legal cannabis
Subscribe to receive Marijuana Moment's newsletter in your inbox every weekday morning. It's the best way to make sure you know which cannabis stories are shaping the day.
Your support makes Marijuana Moment possible…

This issue of Marijuana Moment, and our original reporting that is featured in it, are made possible by the generous support of 330 Patreon sponsors. Cannabis industry professionals receive valuable rewards for pledges of $25 and up.
Dan Kloock: "I believe education and information are our most important resources. The more educated and informed we are the better things will become for all of humanity! Thank you for everything that you do!"
Check out the perks of being a sponsor on our Patreon page.
https://www.patreon.com/marijuanamoment

/ TOP THINGS TO KNOW

Former White House Communications Director Anthony Scaramucci said President Trump will legalize marijuana after the midterms.

Just days after Mexico's Supreme Court overturned marijuana criminalization, key leaders of the nation's ruling party are already weighing legislation to legalize cannabis sales.

Film director Francis Ford Coppola launched his own line of marijuana products.

Filmmaker Michael Moore voted for Michigan's marijuana legalization ballot measure during a late-nite TV appearance.

/ FEDERAL

The Drug Enforcement Administration released the 2018 National Drug Threat Assessment, which expresses concerns about marijuana legalization.

Former House Speaker John Boehner (R-OH) has a marijuana op-ed in the Wall Street Journal.
"The trend could not be clearer: Cannabis prohibition is coming to an end. A Gallup poll last month found 66% of Americans favor legal marijuana. I am now one of those Americans. It began when a friend of mine who suffered from chronic back pain found relief using medical cannabis."
Sen. Angus King (I-ME) and his reelection challengers agreed during a debate that marijuana should be legalized federally.

Sen. Tina Smith (D-MN) and Republican challenger Karin Housley debated marijuana policy.

Sen. Martin Heinrich (D-NM) and his reelection challengers discussed marijuana policy reform.

Sen. Bernie Sanders (I-VT) said legalizing marijuana "is something I'll fight for."

Sen. Rand Paul (R-KY) toured a hemp farm and CBD oil production facility.

Rep. Thomas Massie (R-KY) tweeted about his work on hemp legislation when pressed by a constituent about what he's achieved in Congress.

Rep. Vicky Hartzler (R-MO) tweeted, "The hippocampus (the part of the brain in charge of memory) has a large number of cannabinoid receptors. When a student smokes or ingests marijuana, it can lead to problems studying, learning new things, and even recalling recent events."

Kansas Democratic congressional candidate James Thompson released a video about his support for marijuana legalization.

/ STATES

New York Gov. Andrew Cuomo (D) is optimistic the state will legalize marijuana in 2019 but says it will be "a close call in the Legislature."

The timing of a Utah special session to deal with medical cannabis compromise legislation depends on whether the ballot measure passes or fails.

Here's a look at where Tennessee gubernatorial and U.S. Senate candidates stand on medical cannabis.

Massachusetts's top marijuana regulator said recreational sales could start within two weeks. Separately, regulators agreed to compile a database of cannabis edibles in an effort to identify products that might appeal to children.

Opponents of Michigan's marijuana legalization ballot measure released a TV ad featuring a former Denver, Colorado mayor.

A Pennsylvania state-appointed attorney found "significant errors," "several irregularities" and violations in the scoring of a would-be medical cannabis dispensary's license application.

California regulators approved a slate of annual marijuana business licenses.

Iowa regulators voted in favor of adding autism as a medical cannabis qualifying condition, but rejected PTSD, bipolar disorder and ADHD. They also moved to keep the THC cap at 3%.

Oklahoma harvested its first hemp crop since World War II.

Oregon regulators approved fines for violations by marijuana businesses. Separately, regulators will make hemp registration applications available later this month or in December. Meanwhile, medical cannabis patient counts are down 41% from a year ago.

Maine regulators are giving consultants another week to apply to advise the state on legal marijuana implementation.

/ LOCAL

A Democratic candidate for Tulsa County, Oklahoma district attorney said she would not prosecute marijuana possession if elected.

Las Vegas, Nevada resorts aren't sure where they stand on marijuana social use lounges because of federal law.

/ INTERNATIONAL

Mexican President-elect Andrés Manuel López Obrador said the government should respect the Supreme Court's decision to overturn marijuana criminalization.

Thailand's government completed a study on legalizing marijuana for medical and research purposes.

An investigation concluded that an unnamed Canadian marijuana company has longstanding ties to the mob.

/ SCIENCE & HEALTH

A study of children with an autism spectrum disorder found that "following the cannabis treatment, behavioral outbreaks were much improved or very much improved in 61% of patients."

A study concluded that "significant decrease in tumor size was detected in mice treated with CBD when compared with the control group" and that "quality of life and movement of CBD-treated mice were observed to be better."

/ OPINION & ANALYSIS

A poll found that Minnesota voters support legalizing marijuana, 56%-32%.

A poll found that Kansas adults support legalizing marijuana, 52%-39%.

/ BUSINESS

Reuters looks at big banks' reluctance to provide loans to marijuana businesses.

Canadian news company Postmedia Network Inc. will stop providing newspapers to schools in order to comply with laws restricting youth access to marijuana ads.

Slate's Working podcast looks at what it's like to be a marijuana lobbyist.

/ CULTURE

Musician Ted Nugent said Canada is "absolutely crazy" for legalizing marijuana.

The New York Times profiles former Canadian Olympic snowboarder Ross Rebagliati, who was stripped of a gold medal for testing positive for marijuana and now owns a cannabis company.

Boxers Mike Tyson and Conor McGregor enjoyed some marijuana together.
Make sure to subscribe to get Marijuana Moment's daily dispatch in your inbox.