Biden DEA Pick Spoke Against Marijuana Decriminalization, But Booker Says She'll End 'Drug War Policies'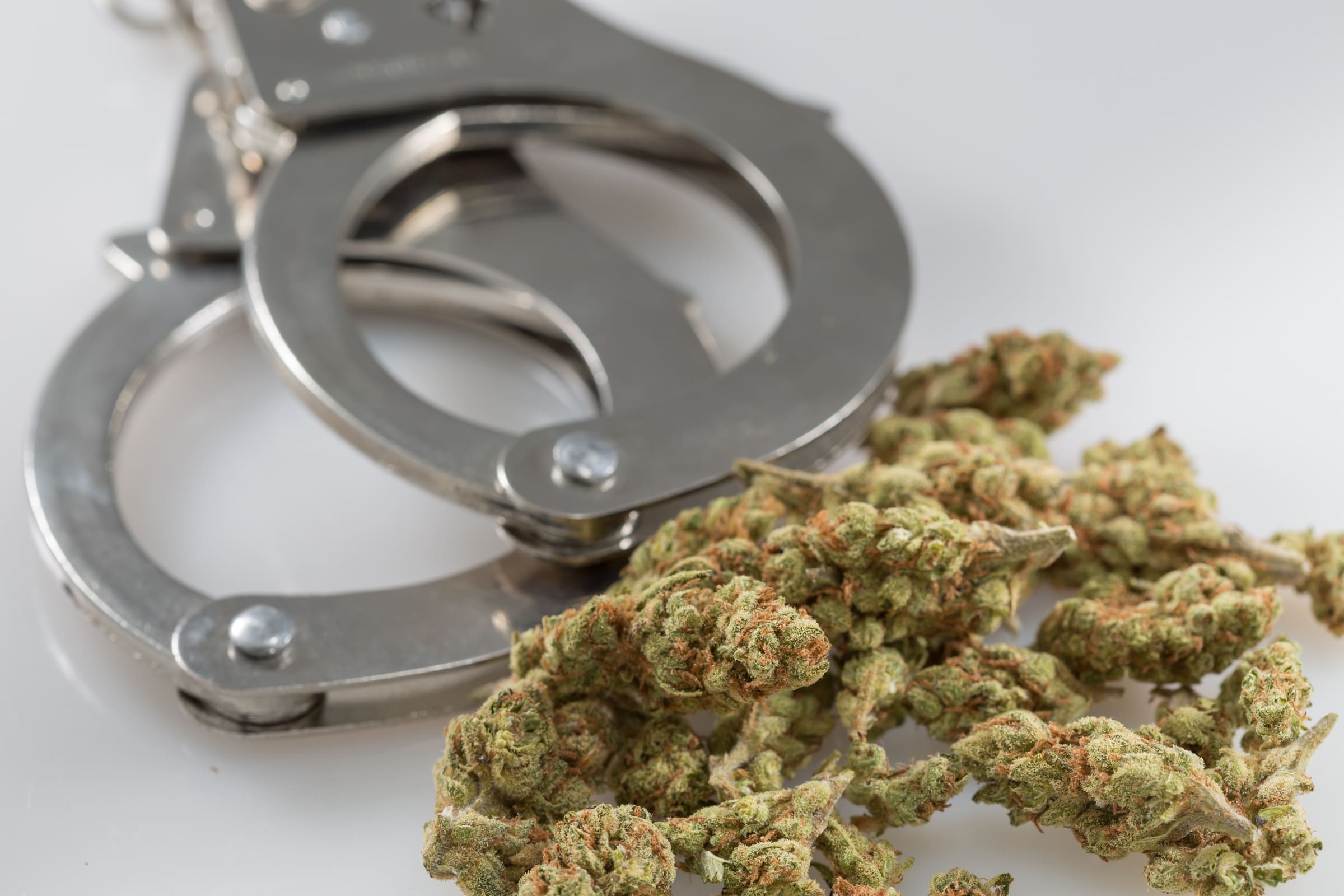 Pro-legalization Sen. Cory Booker (D-NJ) is promoting President Joe Biden's pick to head the Drug Enforcement Administration (DEA) as a champion of ending the war on drugs—even though she has publicly stated her opposition to even modest reforms such as state-level efforts to simply decriminalize marijuana.
The senator, who is part of a congressional trio working on legislation to end federal marijuana prohibition, introduced the nominee at a confirmation hearing before the Senate Judiciary Committee last week.
"She is someone that gives me hope about our country, that we cannot be chained to the drug war policies of the past, but find ways that actually produce evidence-based results," Booker said. "I am so confident in her leadership—not just because of the pattern of her career of success after success and successful innovation after pioneering triumph—but I know her as a person. I know her character. I know her core. She is an extraordinary American."
Watch the senator discuss the nominee's drug policy stance, starting around 47:30 into the video below:
"I am confident for our country in this time when we are still dealing with the travesties of a failed war on drugs," he said, "that she will do for this country what she did for cities like Camden and Newark: Deliver public safety in a deeper, more meaningful justice for all."
But when it comes to ending the drug war, DEA administrator nominee Anne Milgram didn't exactly fit the bill when when she served as New Jersey's attorney general in 2007.
"I would not support that," she said after being asked about cannabis decriminalization during a TV interview. "I would not support decriminalizing marijuana."
Biden's Nominated Administrator of the @DEAHQ Anne Milgram, while Attorney General of New Jersey, said she did not support the decriminalization of marijuana possession in her State. @AnneMilgram #DrugEnforcementAgency #DEA https://t.co/3ZzTJcjlyq

— RAMP Minnesota (@ramp_mn) May 29, 2021
"I think that when you look at the sentencing—and if you really actually drill into this—you would see that those are not the people who are generally incarcerated," she continued. "What you see are mostly the people who are selling cocaine, heroin and other controlled, dangerous substances. Marijuana is not sentenced in the same way so it really is sort of apples and oranges in terms of how we're dealing with them."
In fact, FBI data shows that hundreds of thousands of people are arrested for marijuana possession alone every year in the U.S. While not all of them are sentenced to time behind bars, the arrests alone can have long-term consequences in many cases.
While Milgram did separately describe a New Jersey medical cannabis bill as "workable," her opposition to simply ending the criminalization of people who possess marijuana for recreational use raises questions about Booker's championing of her nomination and whether she has given the senator any indication her position has shifted on the issue in recent years.
Biden, who opposes broader marijuana legalization, did campaign on a platform of decriminalization, expunging records and letting states set their own cannabis laws without federal interference—but has taken no steps to make good on those pledges since taking office.
Biden's attorney general, Merrick Garland, last month publicly reaffirmed that he does not feel the Department of Justice should be using its limited resources to go after people using marijuana in compliance with state law—a stance he articulated in his own confirmation hearing before the Senate Judiciary Committee in response to questions from Booker and other senators.
Milgram, for her part, faced no cannabis-related questions from Booker or any other lawmaker during her hearing last week.
Garland's view aligns with policies put into place under President Barack Obama's administration—known as the Cole memorandum—and then rescinded by President Donald Trump's first attorney general, Jeff Sessions.
"Criminalizing the use of marijuana has contributed to mass incarceration and racial disparities in our criminal justice system," Garland said in written testimony, "and has made it difficult for millions of Americans to find employment due to criminal records for nonviolent offenses."
It's not clear if the Department of Justice will issue a new cannabis prosecution guidance memo under Garland.
Trump's second attorney general, William Barr, maintained that Congress should take steps to resolve the state-federal marijuana policy conflict. But he did not make any definitive statements about the need to shift gears administratively, nor did he issue any formal guidance to replace the Cole memo.
Barr did allegedly direct the Justice Department's Antitrust Division to carry out investigations into 10 marijuana mergers out of personal animus for the industry. A whistleblower who testified before a key House committee claimed the investigations were unnecessary and wasted departmental resources. But the assistant attorney general for the Antitrust Division later argued that the investigations were actually "consistent with protecting consumers' access to cannabis products, not with animosity toward the industry."
Wisconsin Republicans Block Medical Marijuana From Being Re-Added To Budget