Ben & Jerry's Uses 4/20 To Promote Marijuana Reform While Other Brands Market Off The Holiday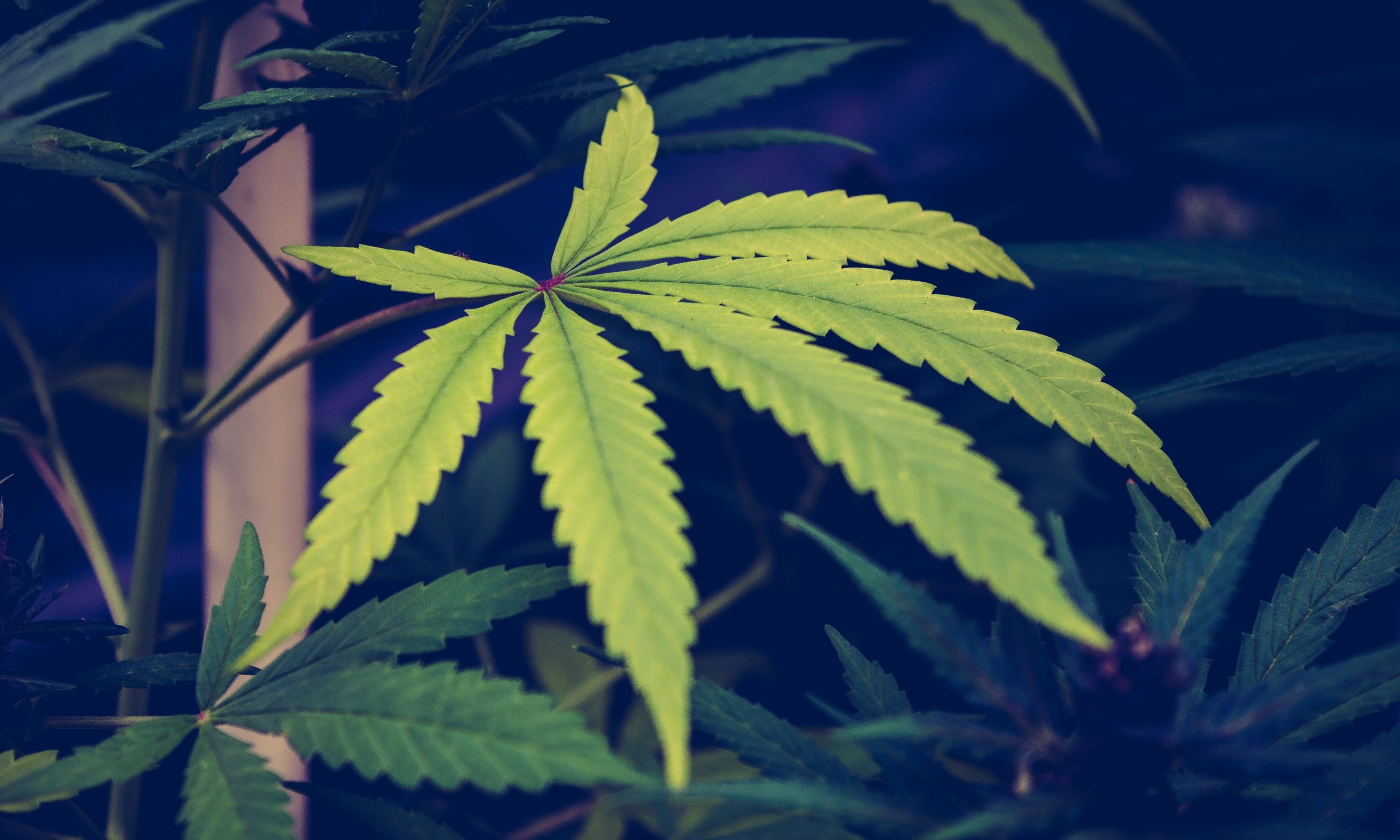 This year, the marijuana holiday 4/20 is being disrupted across the board due to the coronavirus pandemic and resulting social distancing measures.
But while public gatherings and scheduled events are being cancelled—with some organizers offering virtual alternatives—some major businesses are continuing to leverage the occasion to promote cannabis causes and products.
The ice cream company Ben & Jerry's stands out. As in past years, the brand is using 4/20 to highlight the harms of federal marijuana prohibition, particularly for communities of color. In concert with the ACLU, Ben & Jerry's announced on Saturday that it is formally endorsing congressional legislation to deschedule cannabis and push restorative justice.
It's hard for us to get excited about #420 when so many people of color are still being arrested for cannabis. We have to do better. Learn more: https://t.co/cDd2GrE9OT pic.twitter.com/aA8JBFyume

— Ben & Jerry's (@benandjerrys) April 18, 2020
The company said in a blog post that the era of legalization means that people in an increasing number of states do not have to fear being prosecuted over cannabis-related activities—as long as "you're a white person," at least.
"Legalization must have equity at its heart. That's why we're calling on Congress to support the [Marijuana Opportunity, Reinvestment, and Expungement] Act, which would make cannabis legal and (it's an important "and"!) expunge prior cannabis convictions," the post states. "Want to feel really really good this 4/20? Then let's make sure that legalization benefits all of us. That'll turn 4/20 into a day that we all can celebrate."
This #420, we're joining the @ACLU to talk justice. Specifically, justice for the people of color that cannabis legalization has left behind. Get the full scoop and take action now: https://t.co/FolxgtEUgY pic.twitter.com/apz0swYIsr

— Ben & Jerry's (@benandjerrys) April 19, 2020
Ben & Jerry's stressed that while legalization has enabled certain individuals to profit off a burgeoning industry, people continue to be criminalized across the country over marijuana—and even in legal states, racial disparities have persisted. To that end, they will be supporting efforts to federally reform cannabis laws, in part by launching content initiatives and encouraging people to take action individually.
"We have to do more than trade on quirky hippie stoner culture," Christopher Miller, the head of global activism strategy at Ben & Jerry's, told Marijuana Moment in a phone interview. "I think particularly now as there's a lot more money being made as the industry becomes legalized and real, it's incumbent upon all of us—individuals and companies who are trading on this—to step up and ensure that the damage that's been done over the years around the drug is somewhat ameliorated as we move to this phase around marijuana."
Cannabis is legal in 33 states, but hundreds of thousands of people are still arrested for possession every year — a disproportionate number of them Black. This #420, get the facts then join us and @ACLU to take action to pass the MORE Act. Learn more: https://t.co/D3rsTpHaYz pic.twitter.com/PCYC1Z7g1V

— Ben & Jerry's (@benandjerrys) April 20, 2020
The company made a similar point as part of a 4/20 campaign last year, and it emphasized that all of this is part of a multi-year project to support criminal justice reform.
Asked why other private companies decline to take positions on policy issues like legalization, Miller said it's "because it's just not something most companies do."
"Most companies, to the degree that they are involved in policy—and the truth is, most are—they are focused on policies that are in their own narrow self-interest."
While it's rare for businesses outside the marijuana industry to take a public stance on legalization legislation, an increasing number of mainstream companies are leveraging the 4/20 holiday to promote their products. Take BarkBox, for example.
The company got a rave response from the marijuana community after launching a set of doggie joint, bong and cannabis leaf chew toys. In fact, while they planned to keep the campaign going through the 4/20 holiday, they're already sold out.
BarkBox, which is known for cheekily pushing the boundaries of pet products, said they will meet the high demand and have ordered more. In a blog post on Thursday, the company said it was taken aback by the positive reception.
What a JOURNEY this week has been– if you're still looking for some spinach burritos and beakers for your dog, drop your email in this post and we'll let you know when we get them back in stock!! https://t.co/HqHYsL0rVE

— BarkBox (@barkbox) April 17, 2020
"It's no secret that we at BARK are not afraid to make some weird dog toys… And TRULY we don't always make these toys on purpose," BarkBox editor Stacie Grissom wrote. "But yesterday's toys? YEAH we did these on purpose… But we didn't know if you all would think they are as hilarious as we find them."
"We started our promotion of a free oregano tug / spinach burrito / science beaker for your dog on 4/15, intending the promotion to hold out until April 20th," she continued. "You know, April 20th– a normal day in which your dog should get to play with normal toys, made by normal people. Have a good, normal day."
Two national restaurant chains—Del Taco and Blaze Pizza—are offering promotions to mark the cannabis occasion. Del Taco is selling 10 tacos for $4.20 and Blaze will be upgrading orders to the thicker "High-Rise" dough, according to a press release.
Happy 4/20 😉 We're kicking-off the munchie-fest with 10 Value Tacos for only $4.20. 🌮 It's the perfect snack when you're inda-couch. 🛋 Get the offer in the Del App and use it for drive-thru, takeout or delivery, where available. Only valid on 4/20 at participating restaurants. pic.twitter.com/sancKMMQoq

— Del Taco Restaurants (@DelTaco) April 20, 2020
Get High Rise, on us. ⬆️🔥🍕

If you've got the Blaze app, you've got a little something in your account, you know, just because. Hope you're straight up having a good time today. pic.twitter.com/0wOYxJJAJY

— Blaze Pizza (@BlazePizza) April 20, 2020
&pizza also promoted a 4/20 deal on pies.
BREAKING NEWS! For the next 4 hours and 20 minutes, text #420 to 200-03 for a $4.20 pie. pic.twitter.com/tpOWny8kqh

— &pizza (@andpizza) April 20, 2020
The coconut water company Vita Coco joked that "today supposed to be about being chill" and asked followers to reply with stories about their experiences working from home during a time of social distancing due to the pandemic. People who reply with the hashtag "#letsbeblunt" will get "a free case of Vita Coco Infused with Hemp to help you… escape."
Be sure to share your story by tagging @vitacoco and #letsbeblunt. If your story is selected, we'll reply with next steps.

— Vita Coco (@VitaCoco) April 20, 2020
White Castle is urging people to host virtual watch parties with the cannabis cult classic "Harold & Kumar Go to White Castle," and the company said it will try to participate in as many as possible if they're sent an invite.
Our fave craveable comedy 😉 is streaming thru April. Fire up a virtual watch party on 4/20 and toss us an invite at [email protected] We'll do our best to join in! Plus, we'll live tweet along with the movie at 4:20pst on 4/20. Crave on! #partywithwhitecastle pic.twitter.com/AxvcPViibn

— White Castle (@WhiteCastle) April 17, 2020
The bakery company Insomnia Cookies is offering a pack of six cookies for $4.20.
you're not dreaming… $4.20 6-packs all-day long! https://t.co/YcQwrNXVE4 ~available for pickup & delivery. no code needed. add deal to cart to redeem~

&&& for some 4/20 fun, what's your dream cookie flavor? best answer wins a $10 gift card. pic.twitter.com/vtsxhsrW8I

— insomnia cookies (@insomniacookies) April 20, 2020
Panda Express is selling four lunch bowls for $20.
Got a craving? Order 4 Panda bowls online for just $20 starting today.

Order online now: https://t.co/MNrN401ssf pic.twitter.com/kK7RQ1wvIM

— Panda Express (@PandaExpress) April 20, 2020
All single burgers and sandwiches are $4.20 at Smashburger on Monday.
Tend to your buds this 4/20… taste buds! Get any Single Burger or Sandwich (ANY protein) for $4.20 this 4/20. Available for Delivery & Take-Out at https://t.co/6G87qJEIyM! At participating locations only. 🍔 💕 #SmashedIt #420Day pic.twitter.com/KRNFdCPI8Z

— Smashburger (@Smashburger) April 20, 2020
Boston Market said people kept on buying chicken.
it's 4/20. yay. today was completely different than every other day this month.

— Boston Market (@bostonmarket) April 20, 2020
Vegan food producer Impossible Foods tweeted some plant-based solidarity with cannabis enthusiasts.
Burgers? From plants?? Oh $#!T! From our plants to yours… #Happy420! 🌱 pic.twitter.com/x7aXE8QSe2

— Impossible Foods (@ImpossibleFoods) April 20, 2020
The Canadian branches of TurboTax and H&R Block both posted about cannabis and taxes.
With the cannabis industry high in demand (and since it's the highest holiday of the year) we're chatting all things cannabis and taxes, and how medical cannabis is in some cases considered an allowable medical expense. https://t.co/kdm6rBThpt pic.twitter.com/JNvNfpOGj6

— TurboTax Canada (@TurboTaxCanada) April 20, 2020
Puff, puff, tax.
Elevate your potential tax return by learning what you can and can't claim when it comes to cannabis. /bit.ly/3akHzhD pic.twitter.com/QKVYLq5ccd

— H&R Block Canada (@HRBlockCanada) April 20, 2020
FYE wants people to buy marijuana-themed movies.
Alright, alright, alright…check out our 4/20 sale and save on your favorite movies today. https://t.co/wPxOdYUMfz pic.twitter.com/onGmmJggzg

— FYE (@officialfye) April 20, 2020
Over at Netflix, the streaming service released a cannabis-themed cooking show to mark the holiday. "Cooked with Cannabis" features chefs competing to "get the hosts and special guests high on elevated cannabis cuisine with their artful use of leafy herb, THC infusions and CBD sauces," Netflix said.
In our newest culinary competition series, everything is Cooked With Cannabis pic.twitter.com/ufNBdvVWDT

— Netflix (@netflix) April 20, 2020
what's the ultimate 420 movie? pic.twitter.com/2ckhdVSOf3

— NetflixFilm (@NetflixFilm) April 20, 2020
Feeling a little paranoid on 4/20? We've got the perfect playlist of conspiracy theory documentaries for you, from Bob Marley to Ancient Aliens and the Holy Grail. pic.twitter.com/UDQGkeupJ8

— NX (@NXOnNetflix) April 20, 2020
The music streaming company Tidal created a 4/20 playlist, featuring classics like Afroman's "Because I Got High."
Sit back, relax,
and enjoy the ride with these #420 tunes.

▶️: https://t.co/4Xt65S3mqv 💨 pic.twitter.com/Sojjvf9m3T

— TIDAL (@TIDAL) April 20, 2020
After spending four years reviewing about 50 different cannabis vaporizers, The New York Times's Wirecutter blog released its top picks in a post on Monday.
We researched portable cannabis vaporizers in spring 2020 and remain confident in three of our picks: The Airvape X, Grasshopper Stainless, and Firefly 2+. We've moved the Grenco G Pen Elite, our former budget pick, to the "Competition" section. https://t.co/OHpPHQu9lb

— Wirecutter (@wirecutter) April 20, 2020
But while entertainment and discounts will inevitably abound on 4/20 now that marijuana is mainstream, it seems as though Ben & Jerry's is again the outlier in treating the holiday as an opportunity for activism, rather than just consumerism.
"What we know is that consumers, citizens are looking for companies to take a stand on issues and to be agents of change at a time when there's not a lot of trust in government," Miller said. "People are looking for companies to step up in this way."
On 4/20, ACLU Highlights Racist Marijuana Enforcement In New Report