Atlanta Mayor Signs Marijuana Decrim Proposal
Marijuana penalties are about to get a lot lower in Georgia's largest city.
On Tuesday, Atlanta Mayor Kasim Reed (D) signed into law an ordinance that advocates say essentially decriminalizes cannabis.
Reed announced the move on Wednesday morning following a bout of confusion over erroneous reports that he had actually vetoed the proposal.
Pleased to sign the marijuana legislation last night at 6:24pm. Thanks to @KwanzaHall & @KeishaBottoms for all their hard work on this. pic.twitter.com/OyUFYwWYkW

— Kasim Reed (@KasimReed) October 11, 2017
Per the new ordinance, the threat of jail time for possession of less than an ounce of cannabis will be eliminated under local code. Instead, those caught with small amounts will be subject to a maximum fine of $75.
Currently, people who encounter police while possessing marijuana face fines of up to $1,000 and as many as six months in jail.
But the changes only apply to city policy. Even when the proposal takes effect, Georgia state marijuana criminalization will remain on the books and enforceable in the city of Atlanta.
"I am pleased to sign this ordinance, which eliminates jail time as a penalty for a conviction for possession of less than an ounce, into law," Reed said in a press release. "People of color, young and low-income people are disproportionately jailed – with sentences up to six months – for possessing small amounts of marijuana. An average of 1,000 people are arrested each year in Atlanta for possession only. We needed to change that. I believe our public safety resources are better directed to stopping and preventing violent crime."
The City Council unanimously approved the measure last week by a vote of 15-0.
We're still on a high from yesterday's vote to reduce penalty for possessing less than 1 ounce marijuana. The Mayor says he will sign off🙌

— Atlanta City Council (@ATLCouncil) October 3, 2017
The decriminalization measure's sponsor, Councilman Kwanza Hall, is running for mayor this year. Reed is term-limited and cannot run for reelection.
"While this is a significant step forward for all of Atlanta, and especially parents who fear their children may be jailed for what used to be an unjust marijuana law, it was also just a common-sense reform," Hall said in a press release after the mayor signed his legislation. "Today is a victory for grassroots organizers who fought tirelessly and created the momentum for us to deliver for the people. But while [the] signing is significant, we have more to do to address the many ways that 'Broken Windows' policing has unjustly and negatively impacted low income people and people of color."
In a recent interview Hall said that police shouldn't be "wasting money on penalizing the possession of less than an ounce when they could be focused on serious violent crimes… You've seen families broken up, and we've seen officers spend their time on this type of stuff when they could be focused on real things that keep our citizens safe."
There is some uncertainty about when the new ordinance's provisions will go into effect.
While an earlier version stipulated that "this ordinance shall become effective immediately upon approval," that language was removed during its consideration prior to passage.
Colleen Kiernan, Hall's policy director, told Marijuana Moment in an email that Reed's administration now has some discretion as to the ordinance's implementation.
"It will really be up to them how they direct the Municipal Court," she said.
Reed's willingness to sign decriminalization into law took some observers by surprise. Earlier this year, he called marijuana a "gateway drug," and has historically been critical of efforts to reform cannabis laws.
Even though state criminalization is still on the books, Hall argued that his measure's passage sends a strong message to law enforcement that Atlanta officials want to reduce cannabis arrests.
We're sending a strong directive to our police department.

Marijuana possession of less than an ounce is a non-jailable offense in ATL. pic.twitter.com/DihMViOLHY

— Kwanza Hall (@kwanzahall) October 3, 2017
GOP & Dems Team Up To Shield State Marijuana Laws From Jeff Sessions
The Justice Department should be blocked from enforcing federal marijuana prohibition in states that have enacted legalization, a bipartisan group of 59 lawmakers wrote in a new letter.
"We are concerned about the Department of Justice enforcing federal marijuana law in a way that blocks implementation of marijuana reform laws in those states that have passed such reforms," the lawmakers, led by Reps. Tom McClintock (R-CA) and Jared Polis (D-CO), wrote to top decisionmakers on the House Appropriations Committee on Friday. "The issue at hand is whether the federal government's marijuana policy violates the principles of federalism and the Tenth Amendment. Consistent with those principles, we believe that states ought to retain jurisdiction over most criminal justice matters within their borders. This is how the Founders intended our system to function."
The legislators want congressional leaders to insert a new provision into a funding bill covering the Justice Department's 2019 budget that would prevent federal prosecutors, the Drug Enforcement Administration and other agencies from spending money to go after people who are in compliance with state marijuana laws.
The language the lawmakers want included in the funding bill reads:
"None of the funds made available in this Act to the Department of Justice may be used to prevent any of the several states from implementing their own laws that authorize the use, distribution, possession, or cultivation of marijuana on non-Federal lands within their respective jurisdictions."
Separately on Friday, a group of 62 House Republican and Democrats sent a letter requesting the extension of existing, more limited appropriations protections that shield state medical cannabis laws from Justice Department intervention.
The medical marijuana provision has been part of federal since 2014, and has been extended with bipartisan House and Senate votes several times.
The broader protections to shield all state marijuana laws, including those that allow recreational use, from federal interference came just nine flipped votes short of passage in 2015. The number of states with legalization has more than doubled since then, and lawmakers from places with new laws would be more likely to support it if another vote were held, but House leaders have since blocked floor consideration of cannabis-related measures.
"As I have promised my fellow Coloradans, I will continue to advocate for this simple amendment to be added to the federal budget – shielding Colorado from the Trump administration's attacks on states that have legalized marijuana," Polis said in a press release about the new letter. "It would be a temporary, but urgent and necessary fix, as I continue to push for passage of my Regulate Marijuana Like Alcohol Act, which would finally lift the federal prohibition on marijuana."
In the letter, the lawmakers argue that letting states enact their own cannabis laws is in keeping with constitutional principles laid out by the Founders of the nation.
"Experiences of states that have legalized marijuana, as compared to the experiences of states that have not, constitute the very 'laboratories' of social and economic experiments that were described by Chief Justice Louis Brandeis when he wrote about the beauty of the Tenth Amendment," they said. "Our constitutional framework has afforded the whole nation the chance to allow states to differ on many matters of public policy, including marijuana."
Stop Jeff Sessions From Busting Medical Marijuana, Bipartisan Lawmakers Demand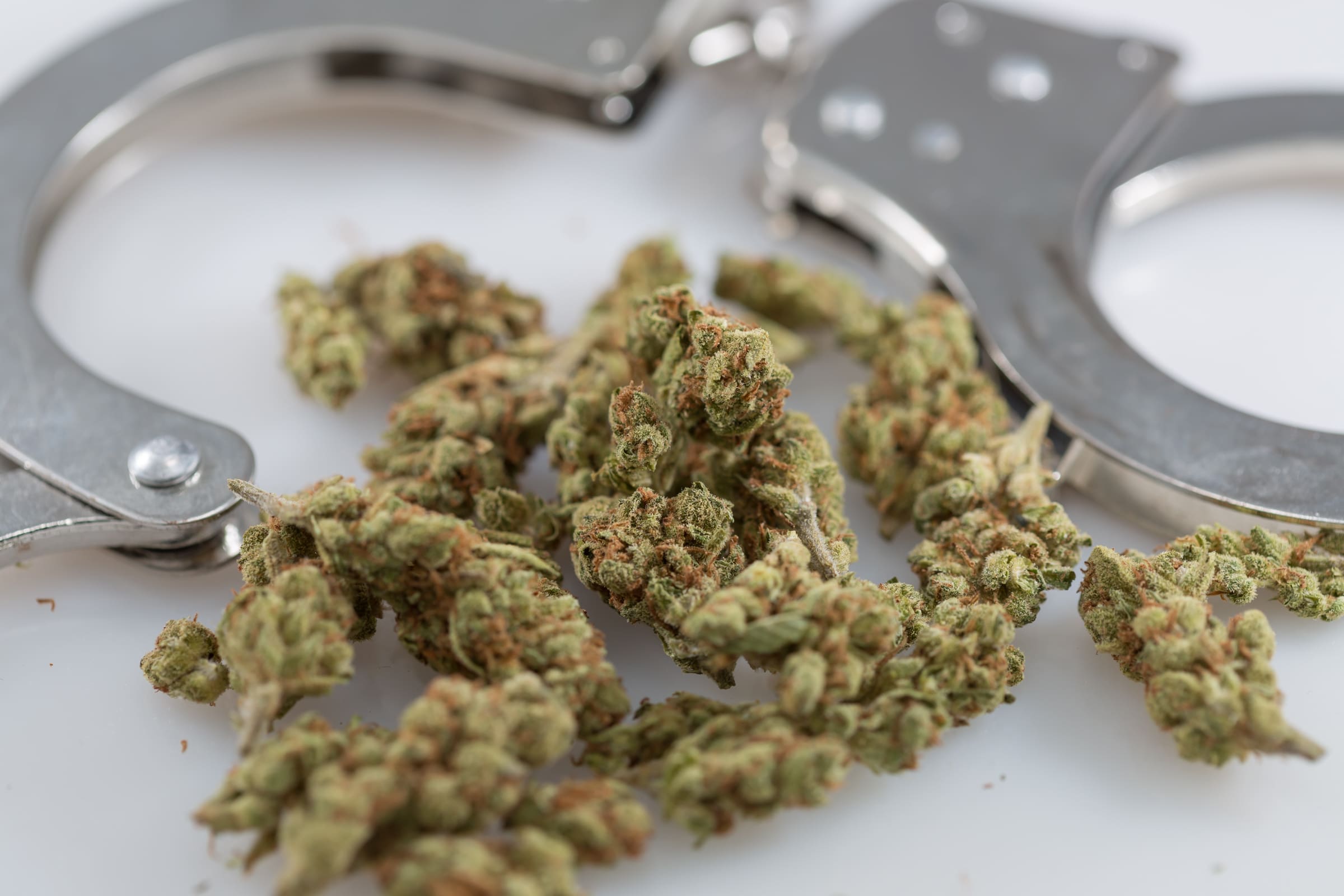 A bipartisan group of 62 members of Congress is asking House leaders to protect state medical marijuana policies and the patients and businesses that rely on them from federal enforcement agents and prosecutors.
"We respectfully request that you include language barring the Department of Justice from prosecuting those who comply with their state's medical marijuana laws," the lawmakers, led by Reps. Dana Rohrabacher (R-CA) and Earl Blumenauer (D-OR), wrote in a letter sent to the top Republican and Democrat on the House Appropriations Committee on Friday. "We believe such a policy is not only consistent with the wishes of a bipartisan majority of the members of the House, but also with the wishes of the American people."
Please visit Forbes to read the rest of this piece.
(Marijuana Moment's editor provides some content to Forbes via a temporary exclusive publishing license arrangement.)
Medical Marijuana Ban A "Disgrace," Congresswoman Tells Trump Veterans Chief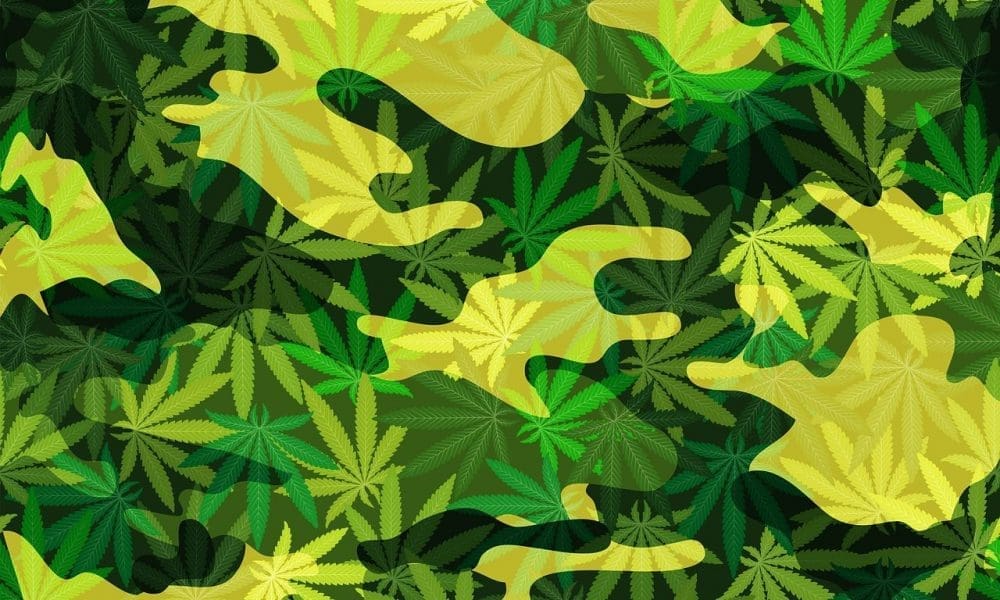 A congresswoman took a top Trump administration official to task over a policy that blocks military veterans from getting medical marijuana recommendations through the doctors that know them best, calling the federal government's stance "a shame and disgrace."
The U.S. Department of Veterans Affairs currently prohibits its physicians from filling out medical cannabis recommendations for veterans, even in states where it is legal.
"Coming from California, of course, you know we have a variety of dispensaries which make marijuana available to patients and veterans who use it for PTSD and chronic pain, and it works," Congresswoman Barbara Lee (D-CA) told VA Sec. David Shulkin on Thursday.
"So what's the problem?" she asked. "What's the federal statute that blocks the VA from doing this, and not letting physicians simply recommend cannabis to veterans who need it? And it's proven that it works."
In a series of public remarks over the course of the past year, Shulkin has repeatedly claimed that overarching federal law blocks VA from recommending or even participating in research on medical marijuana.
But advocates have pointed out that there is no federal statute blocking the VA from changing its own internal policies on medical cannabis recommendations.
During the exchange, Shulkin seemed to be unaware of the distinction between prescribing medical marijuana, which no doctor can do due to its Schedule I status, and simply recommending it, which is how patients get access in the 29 states that allow its legal use.
"Filling out a questionnaire, isn't that the step towards prescribing?" the secretary asked during the exchange with Lee, which took place at a hearing of the U.S. House Appropriations Subcommittee on Military Construction, Veterans Affairs and Related Agencies. "My understanding is federal law would not allow the physician to write the prescription, so I have to understand what the questionnaire would be in order to make a recommendation but not write a prescription."
"Could we show you that questionnaire, Mr. Secretary?" Lee asked. "Because veterans need this, it works, and it's a shame and disgrace that the VA is preventing this type of treatment that works."
"Absolutely," Shulkin replied. "I'd be glad to review that."
Marijuana Moment supporters on Patreon can view video of the exchange below:
Shulkin has the unilateral authority to rescind the internal ban and clear the way for VA doctors to recommend medical cannabis to veterans in states where it is legal, but he has repeatedly claimed that federal law — without citing a particular statute — blocks him from doing so.
In recent weeks, a number of prominent veterans advocacy organizations like the American Legion and Iraq and Afghanistan Veterans of America have stepped up the push for access to medical cannabis.
Veterans Groups Battle Medical Marijuana Ban On Capitol Hill