AOC And Kamala Harris File Bill Protecting Drug Offenders From Losing Public Housing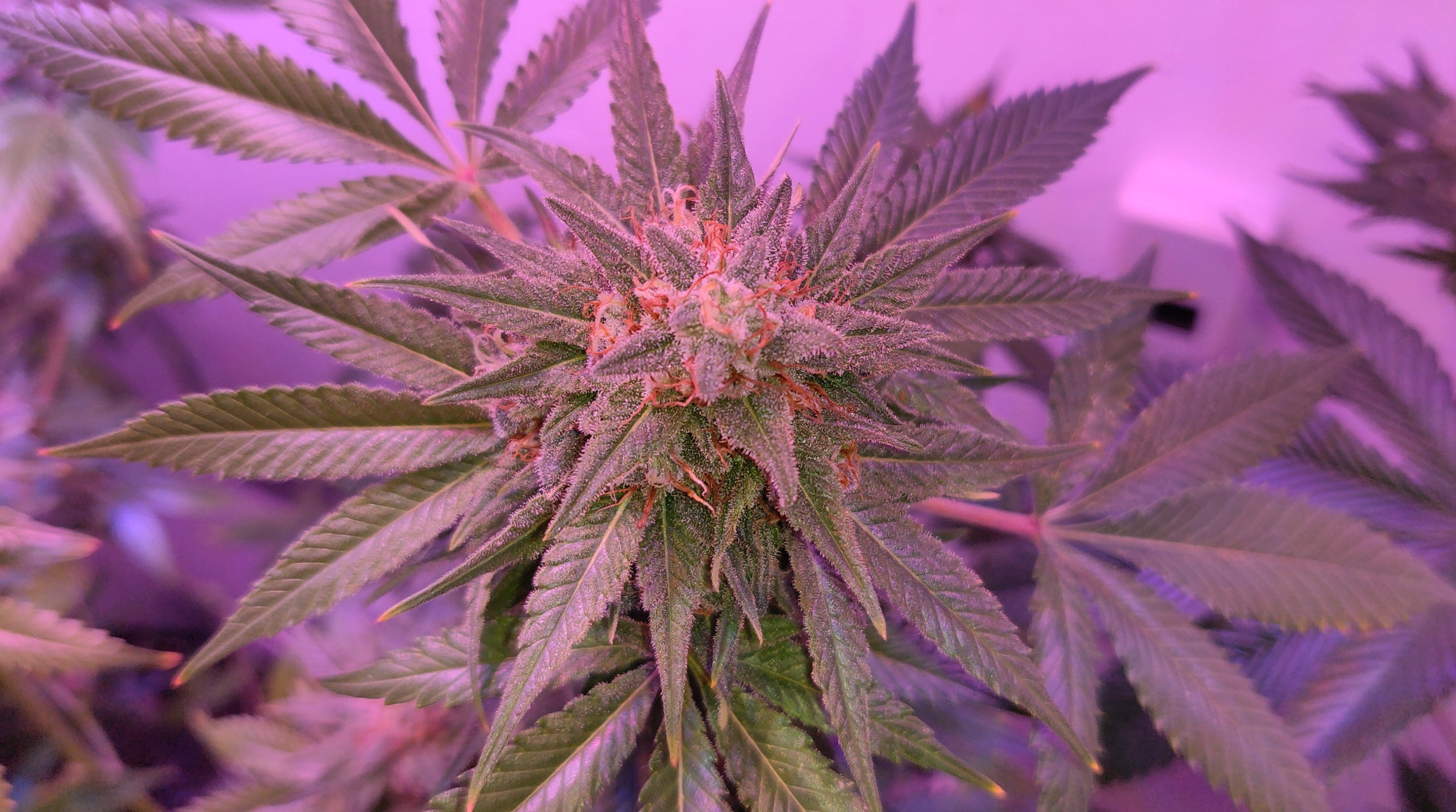 Rep. Alexandria Ocasio-Cortez (D-NY) and Sen. Kamala Harris (D-CA) introduced companion bills on Tuesday that would protect people with low-level drug convictions from being denied access to or being evicted from public housing.
The Fair Chance at Housing Act would also prohibit the use of drug and alcohol testing as a condition of being admitted into government-supported housing.
The legislation isn't solely drug-related, as it also limits the authority of federally assisted housing owners to turn away individuals convicted of other low-level crimes. Providers would be "limited to considering only criminal activity that may be more likely to have an impact on the applicant's success as a tenant such as felonies" and other crimes that pose a threat to public safety, according to a fact sheet on the bill.
Text of the legislation states that individuals with a "conviction for a drug offense for which the individual served a sentence of less than ten years" would be exempted from a policy that allows public housing providers to deny certain applicants.
Further, federally assisted housing operators "may not require drug or alcohol testing of any applicant for admission" or "require drug or alcohol testing of any tenant of federally assisted housing or member of a tenant's household as a condition of tenancy in such housing or continued receipt of such assistance."
A separate provision prohibits housing providers from requiring applicants to consent to allow substance abuse treatment facilities to disclose information about whether they are "currently engaging in the illegal use of a controlled substance" or about "the applicant's progress in rehabilitation."
Ocasio-Cortez raised this issue of the drug war's intersection with housing access during a House Financial Services Committee hearing in May.
Addressing U.S. Department of Housing and Urban Development (HUD) Secretary Ben Carson, the congresswoman discussed the "rippling effect" that the war on drugs has had on communities of color that has been "codified in our housing system."
She voiced opposition to HUD's one-strike policy, which allows public housing owners to evict tenants for engaging in illicit drug use or other crimes. That policy would be repealed under her legislation.
Another HUD rule that would be scaled back by the bill is the "no fault" policy, empowering property owners to evict occupants due to the drug-related criminal activity of a guest even if the tenant wasn't aware of it.
"For decades, the War on Drugs has done far more harm than good, wreaking havoc on American families through mass incarceration while having a very limited impact on rehabilitation," a press release about the new legislation says. "Moreover, these efforts have had profoundly disproportionate effects on minorities, who have historically been the primary target of harsh anti-drug policies. The consequences of these now-debunked policies reach much farther than the doors of our prisons. A criminal background can have lifelong implications for a person's ability to obtain housing, employment, education and to otherwise rebuild their lives. Access to stable housing in particular is one of the most important first steps to rehabilitation, but federal laws continue to pose unnecessary and punitive barriers to federal housing assistance for those with criminal records."
In a statement, Ocasio-Cortez said the bill "is one of many steps that need to be taken to repair our broken criminal justice system."
"The denial of basic necessities to formerly incarcerated people does not make our communities safer," she said. "Denying housing to those that have been formerly incarcerated increases recidivism. Today we are taking a step to make our communities safer."
The War on Drugs has grown far beyond our criminal justice system – it's also evolved into a poverty trap for impacted families.

Today I'm proud to work w/ @SenKamalaHarris to undo "1-Strike" rules that take housing opportunities away from communities caught in the War on Drugs. https://t.co/1gncQ1Yiwk

— Alexandria Ocasio-Cortez (@AOC) July 10, 2019
Harris, who is running for the 2020 Democratic presidential nomination, added that "too many people become involved in our criminal justice system and serve their time only to return home to face additional barriers to employment, education and housing."
"By requiring a higher standard of evidence and a more holistic review process, we are taking a significant step toward giving Americans a fair chance to succeed," she said.
Read text of Ocasio-Cortez and Harris's housing legislation below:
Fair Chance at Housing Bill… by on Scribd
Tulsi Gabbard Files Bill To Study Hemp's Uses For Just About Everything
Photo courtesy of Mike Latimer.