Anti-Marijuana Lawmaker Files Legalization Bill In North Dakota To Avoid Activist Ballot Measure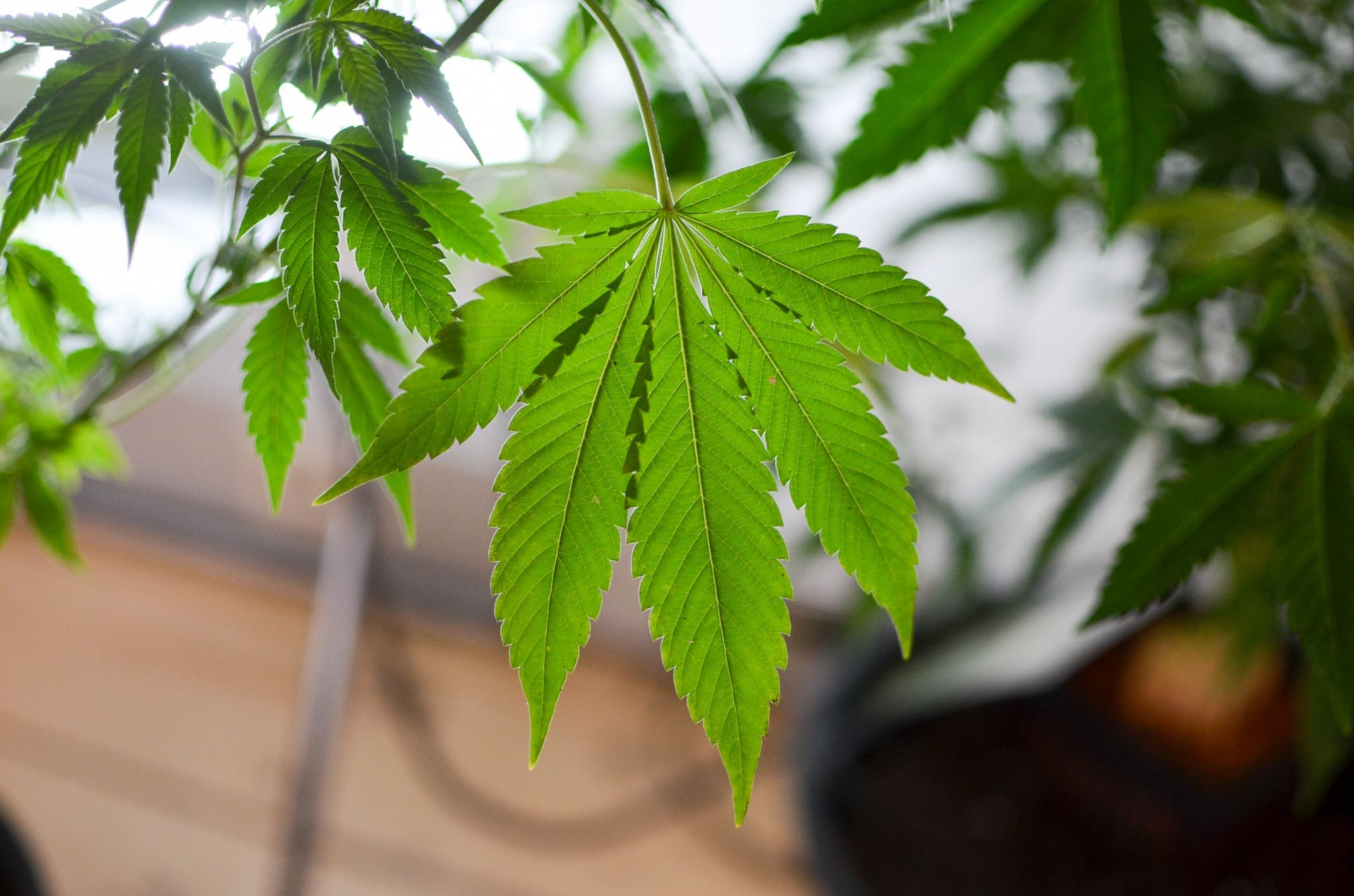 North Dakota's secretary of state on Friday approved the format of a proposed marijuana initiative, clearing the way for activists to collect signatures to place it on the 2022 ballot. Meanwhile, a Republican lawmaker is pushing a cannabis legalization bill he introduced even though he does not support the underling policy change.
Rather, Rep. Jason Dockter (R) said he recognizes the seeming inevitability of legal marijuana reaching the state as more neighboring jurisdictions enact reform and as activists gain momentum for their agenda. If the state is going to enact legalization, he wants the legislature to dictate what that program looks like instead of leaving it in the hands of advocacy groups.
Dockter's House Bill 1420 would allow adults 21 and older to possess and purchase up to one ounce of cannabis for personal use, but home cultivation would not be allowed.
Licensed cultivation facilities that provide cannabis products to retailers "may grow an amount of marijuana sufficient to meet the demands of the public."
Under the proposal, legal cannabis sales would begin on February 1, 2022.
The bill is being supported by the pro-reform campaign Legalize ND. The group placed a legalization measure on the 2018 ballot that was defeated by voters. They tried to qualify another initiative last year but signature gathering complications caused by the coronavirus pandemic got in the way.
It's not clear if they will now still pursue previously announced plans for 2022 in light of the new bill, which they said they are "proud of" and is the result of engaging lawmakers in more than six months' worth of conversations.
Meanwhile, a separate activist group has already filed its own 2022 legal marijuana measure that would make it so adults could possess marijuana and grow up to 12 plants (up to six of which could be mature). Secretary of State Al Jaeger said on Friday that the group can begin working to gather the 26,904 valid signatures from registered voters they will need to place the measure on the ballot.
"I am glad the North Dakota legislature is coming to the realization that legalization will move forward with or without them," Jody Vetter, chairwoman for that effort, the ND for Freedom of Cannabis Act, told Marijuana Moment.
She added that while the Dockter's bill is "a step in the right direction toward ending prohibition, there are concerns," pointing to the lack of legal home cultivation and remaining criminal charges for certain cannabis-related activity.
"Criminal charges surrounding possession should only apply if someone is found to be selling cannabis without proper license or contributing to minors," Vetter said. "We are moving forward with the ND For Freedom of Cannabis Act. Home growing is essential for any legal program and an overwhelming majority of North Dakotans are ready to stop criminally charging citizens for simply possessing cannabis."
Jared Moffat, state campaigns manager for the national Marijuana Policy Project, told Marijuana Moment that "though this isn't an ideal legalization bill, it's a significant testament to the strength of our movement that legalization opponents are now preemptively filing their own legislation to legalize and regulate marijuana for adults."
"These lawmakers are aware that a majority of their constituents support legalization, and you have to give them some credit for acknowledging that," he said.
The bill contains a number of restrictions on labeling and advertising, as well as penalties for impaired driving. A health council would be tasked with developing further regulations on issues such as the allowable amount of THC in edibles and testing standards.
"I'm not for [legalization] at all, but I understand that it's coming, and we have to address the issue," Dockter told Inforum. "I'm trying something different in government—we're trying to be proactive and not be reactive."
House Majority Leader Chet Pollert said that he's not "a marijuana person," but he acknowledged that cannabis legalization is coming. While he would have previously been inclined to oppose Dockter's bill, Pollert said voter approval of a legalization initiative in South Dakota has given him pause, adding that the legislature should "take a long, hard look" at the policy change.
Neighboring Montana also moved to legalize marijuana for adult use during the November election, adding to the regional pressure to get on board. Canada, which also borders the state, has a national legal cannabis market.
North Dakota voters approved a medical cannabis ballot measure in 2016.
Aside from the new broad legalization legislation, state lawmakers also recently introduced a separate bill to significantly expand the decriminalization of marijuana possession in the state. The proposal, which was filed last week, would build on an initial cannabis decriminalization law that was enacted in 2019.
Read the North Dakota cannabis legalization bill below: 
North Dakota marijuana lega… by Marijuana Moment
Virginia Marijuana Legalization Bill Approved By Senate Committee, With Home Cultivation Provisions Intact
Photo courtesy of Philip Steffan.