Anti-Marijuana Funder Says Jailing Of Grandmother For Medical Cannabis No 'Big Deal'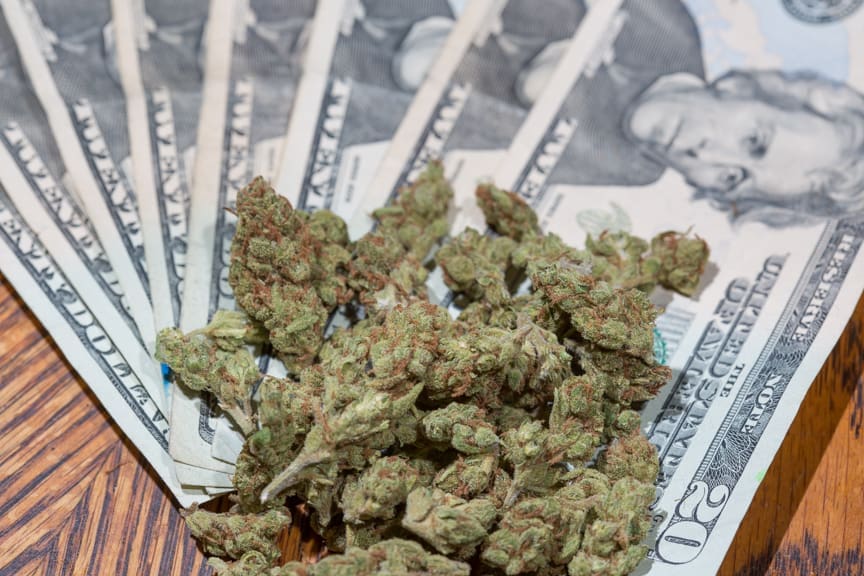 A retired art professor who donated more than $1.4 million in a failed effort to defeat marijuana legalization has come to the defense of Michigan police who arrested and jailed an 80-year-old grandmother for marijuana possession.
Julie Schauer's political contributions to anti-legalization group SAM Action in 2016 were that organization's main source of funding (and also led to fines from the California Fair Political Practices Commission, after the prohibitionist campaign committee failed to properly report her involvement). Schauer donated to the anti-legalization efforts in California, Massachusetts and Nevada that year, all of which ended up legalizing recreational marijuana for adults 21 and over.
This week, Schauer argued that it was "not such a big deal" for 80-year-old Delores Saltzman—an arthritis sufferer who was arrested and jailed for possessing less than an eighth of an ounce of marijuana in June, after she let her medical cannabis card expire—to be incarcerated overnight.
A night in jail is not such a big deal. Michigan has been notoriously bad at regulation, and they're trying hard to make up for it. No evidence that Michigan will know how to regulate with "full legalization." MI has big problem w/BHO explosions

— Julie Schauer (@InAweofArt) August 7, 2018
Saltzman said the night behind bars aggravated her arthritis. Charges against the octogenarian great-grandmother were dropped earlier this month, and Saltzman is now a vocal supporter for a campaign to legalize recreational marijuana in Michigan.
Michigan Cops Lock Up 80-Year Old Grandmother For Expired Medical Marijuana Card
The comment is consistent with Schauer's regular output of anti-marijuana hysteria—she recently suggested that cannabis played a role in the February mass shooting at a high school in Parkland, Florida that left 17 dead—but it also marks a significant flip-flop.
Last year, when Schauer attempted to unsuccessfully challenge California's campaign finance reporting fine against SAM Action, she claimed—inaccurately—that "no one ever goes to jail only for possessing small amounts of pot."
This is messaging routinely used to downplay the importance of marijuana legalization—but, as Saltzman's arrest demonstrated, it is not accurate.
According to the American Civil Liberties Union, of the 8.2 million people arrested on marijuana charges between 2001 and 2010, 88 percent were for possession. And in 2016, police arrested more people for marijuana possession than they arrested for all violent crimes, including murder, rape, assault and arson, according to FBI statistics.
In her letter to California officials—dated April 20, 2017—Schauer also claimed to have a friend in the state "whose son… was killed by marijuana."
According to the U.S. Drug Enforcement Administration, "no death from overdose of marijuana has been reported."
Schauer also blamed California for leading "the long-term disabling of so many youths through medical pot" and blamed the state's election laws, which allow for transparency by publishing the names of donors, for "ruining my career."
"My reputation as a teacher of 30 years is now tarnished and damaged so that I can never go back to teaching again," she wrote. "Thank you, California, and thank you, marijuana activists and marijuana groups, for ruining my career and harming my reputation."
Though some news organizations have investigated the source of Schauer's money—a significant sum for anyone to contribute to a political cause, particularly for a self-described teacher—the source of her anti-cannabis fortune is not known.
Another anti-legalization nonprofit to which Schauer donated $200,000, called Strong Economy For Growth, paid Massachusetts $31,000 in fines for also failing to properly disclose its donors.
Schauer is one of handful of large donors to anti-legalization efforts. In nearly every ballot-initiative campaign where legalization was in play, fundraising in support of legalization has dwarfed spending in opposition.
That was not the case this year in Oklahoma's medical cannabis ballot fight, however, but supporters prevailed nonetheless.
Oklahoma Medical Marijuana Campaign Reports Show Grassroots Can Trump Big Money
Dave Chappelle Ate Magic Mushrooms Gifted By A Stranger, Joe Rogan Says
Comedian Dave Chappelle recently rented out a movie theater at 1:00 AM and took psilocybin mushrooms that a stranger handed him.
That's according to Joe Rogan, who also attended the private screening of Quentin Tarantino's new film with Chappelle after the pair performed a stand-up show in Tacoma, Washington.
"I'm pretty sure he ate mushrooms from a fan the other day," Rogan said on his podcast last week.
"We have a private screening of Once Upon a Time In Hollywood at one o'clock in morning. Dave is eating mushrooms that some fucking guy gave him in the crowd," he said.
Rogan, no stranger to tripping, said he did not partake in the psychedelic festivities this time.
"Fool me once, shame on you. Fool me twice, shame on me," he joked.
That said, Chappelle did gift a bag of unlabeled cannabis edibles to Rogan, he said.
"I don't know where the fuck they came from," Rogan said. "They were in a bag."
While Chappelle has incorporated marijuana and magic mushrooms in his comedy routines (like this 1998 bit where he also talked about taking shrooms he got from a stranger and then hallucinating during a haircut), he's also seriously advocated for reforming cannabis policy.
Former NAACP President Ben Jealous, who ran for governor of Maryland in 2018 on a pro-legalization platform, credited Chappelle for first putting the idea or marijuana reform in his head.
The two had an "ongoing conversation about the history of marijuana enforcement—the way it was targeted at our community and Latino communities—and that just sort of opened my eyes," Jealous told Marijuana Moment last year.
Whether Chappelle will go on to become a vocal advocate for psychedelics reform is yet to be seen.
South Park Seems To Take A Jab At Marijuana Company MedMen In Satirical Ad
Photo courtesy of YouTube/Joe Rogan Experience.
Here Are The Top 20 Most And Least Marijuana-Friendly U.S. Colleges
It's back-to-school season, and as college students get ready to move into their dorms, some might be wondering about campus culture—including whether their school is marijuana friendly.
The Princeton Review is here to help. Besides ranking colleges overall each year, it also includes breakout sections offering ratings on a wide range of college features. For this year's issue, the review guide looked at the top 20 universities where students use cannabis the most and least.
To compile the list, released earlier this week, Princeton Review asked 140,000 students at 385 schools a simple question: "How widely is marijuana used at your school?"
The results, for the most part, aren't especially shocking. In general, marijuana is consumed most frequently at colleges located in states with looser cannabis laws, or more libertarian climates. Students are least likely to consume cannabis, according to the rankings, if they attend religious or military schools, or if the campuses are located in states with more restrictive cannabis policies.
Here are the most marijuana-friendly colleges: 
1. University of Vermont (Burlington, Vermont)
2. Pitzer College (Claremont, California)
3. University of Rhode Island (Kingston, Rhode Island)
4. Wesleyan University (Middletown, Connecticut)
5. Skidmore College (Saratoga Springs, New York)
6. Reed College (Portland, Oregon)
7. University of Maine (Orono, Maine)
8. Bard College (Annandale-on-Hudson, New York)
9. Marlboro College (Marlboro, Vermont)
10. University of California at Santa Barbara (Santa Barbara, California)
11. Warren Wilson College (Asheville, North Carolina)
12. Sarah Lawrence College (Bronxville, New York)
13. State University of New York, Purchase College (Purchase, New York)
14. Champlain College (Burlington, Vermont)
15. Colorado College (Colorado Springs, Colorado)
16. University of Colorado at Boulder (Boulder, Colorado)
17. Ithaca College (Ithaca, New York)
18. University of Wisconsin at Madison (Madison, Wisconsin)
19. Syracuse University (Syracuse, New York)
20. Hamilton College (Clinton, New York)
Here are the least cannabis-friendly colleges:
1. United States Air Force Academy (USAF Academy, Colorado)
2. United States Military Academy (West Point, New York)
3. United States Naval Academy (Annapolis, Maryland)
4. College of the Ozarks (Point Lookout, Missouri)
5. Thomas Aquinas College (Santa Paula, California)
6. Brigham Young University (Provo, Utah)
7. Wheaton College (Wheaton, Illinois)
8. City University of New York, Baruch College (New York, New York)
9. Calvin University (Grand Rapids, Michigan)
10. Grove City College (Grove City, Pennsylvania)
11. City University of New York, Hunter College (New York, New York)
12. Baylor University (Waco, Texas)
13. Gordon College (Wenham, Massachusetts)
14. Hillsdale College (Hillsdale, Michigan)
15. Illinois Institute of Technology (Chicago, Illinois)
16. Stephens College (Columbia, Missouri)
17. University of Dallas (Irving, Texas)
18. Pepperdine University (Malibu, California)
19. Agnes Scott College (Decatur, Georgia)
20. Simmons University (Boston, Massachusetts)
Regardless of how much or little students at a given college consume marijuana, those who choose to partake could be at risk of losing the means by which they pay for their tuition. Drug convictions can lead to the loss of federal financial aid, which is why some lawmakers are pushing for legislation to protect such students from being denied access to education over a substance that is becoming legal in more and more places.
Young Americans Are More Likely To Smoke Marijuana Than Cigarettes, Poll Finds
Photo courtesy of Pixabay.
More Than 150 Proposed SXSW Marijuana Panels Are Being Voted On For Next Year's Festival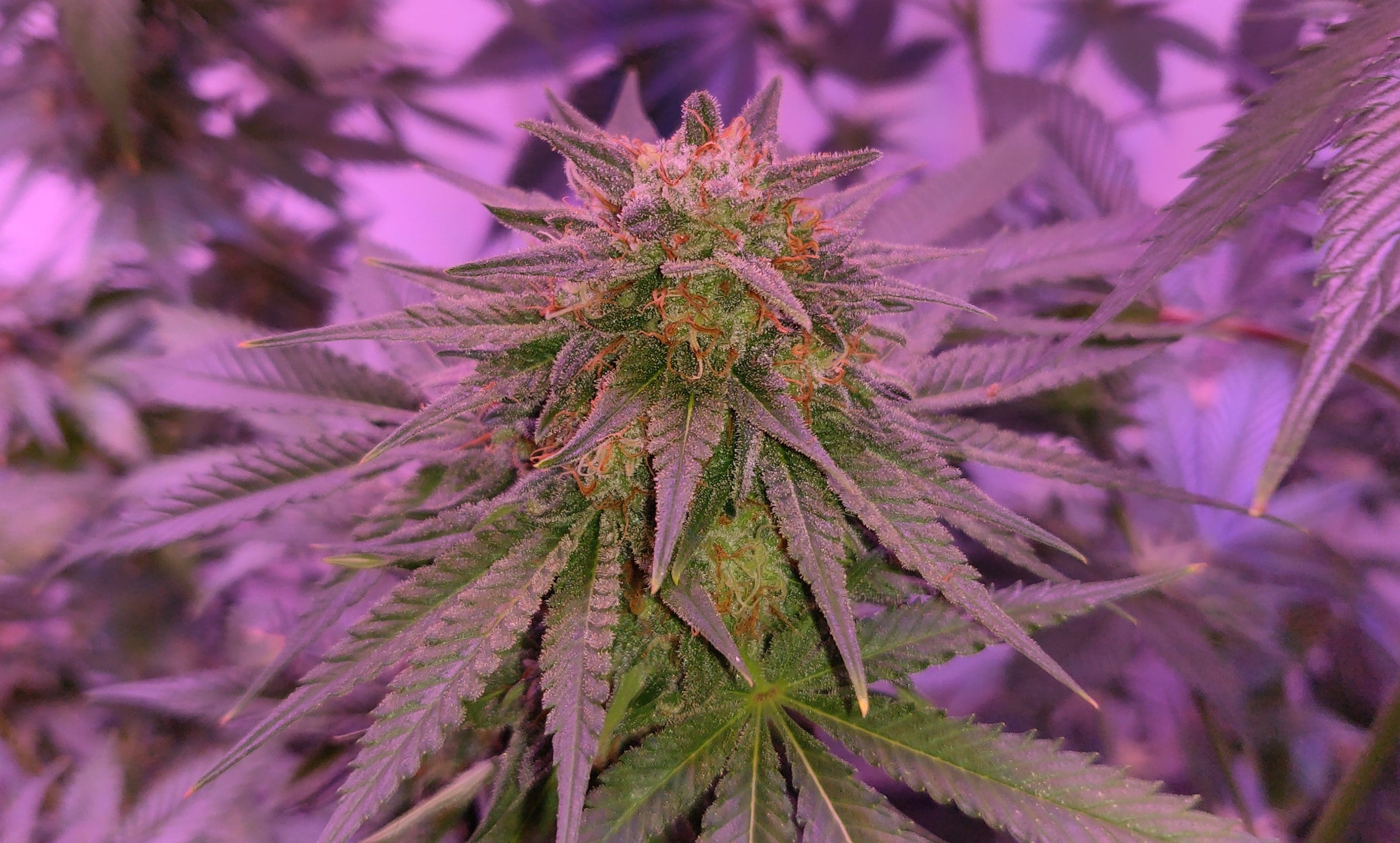 More than 150 different marijuana-focused panels are up for consideration to be featured at next year's South by Southwest (SXSW) festival and its related SWSW EDU event.
SXSW solicited the submissions last month, urging individuals to help them fill out the lineup for its "Cannabusiness Track." The collection of panels are meant to explore the "technological, cultural, financial, legal and political ecosystems that are defining the cannabis-focused enterprises of both today and tomorrow."
But not all of the suggested panels are going to make the cut. An online vote opened on Monday for people to support the proposals they want to see, and that voting period closes on August 23. Proposed discussions touch on everything from social equity in the industry to protecting intellectual property to setting CBD product safety standards.
Here are some examples of what could appear at SXSW next March:
—Frenemies: Cannabis Activists & Cannabis Industry. Kris Krane, president of 4Front Ventures and former executive director of Students for Sensible Drug Policy, explores the growing tension between the marijuana industry and activists, as debate intensifies over how to create a legal cannabis market that's socially equitable.
—Cannabis Restorative Justice. Members of the Last Prisoner Project, including Harborside co-founder Steve DeAngelo, discuss the long-term impacts of marijuana criminalization and their experience being incarcerated over cannabis. The panel will also touch on ways "the cannabis industry can work together to repair these past and continuing injustices."
—Is Cannabis Media Coverage Fair Or Biased? Journalists on the marijuana beat talk about the evolution in cannabis coverage and biases in how mainstream media outlets report on marijuana.
—Cannabis As A Catalyst For Change. A panel of experts, including representatives from the Drug Policy Alliance, will seek to inform the audience about "policy positions they can support to ensure the cannabis industry is operating in a socially responsible manner," ensuring diversity in marijuana businesses and how to invest in communities disproportionately impacted by prohibition.
—IP Rights And Threats In The Cannabis Industry. Intellectual property attorney Larry Sandell will share his expertise on making sure that cannabis companies protect their innovations and branding. He will offer a "primer on utility patents, design patents, plant patents, trademarks, trade secrets, plant variety protection certificates, and copyrights—all from the cannabis perspective."
—Full Recovery: Mixing Cannabis With Sobriety. Medicine Box CEO Brian Chaplin will answer questions about incorporating marijuana into a "sober, mindful lifestyle," drawing from his own experience using cannabis to wean off an anti-depressant.
—The United States Of Cannabis. Experts at the Marijuana Policy Project will give the audience a status update on cannabis reform efforts throughout the country and offer perspective on how reform advances through ballot initiative and state legislatures. The panel will also provide a preview of how MPP plans to allocate resources to continue changing cannabis laws in the coming years.
—Descheduling Cannabis: Be Careful What You Wish. Market analysts will dive into the debate over potential industry changes that could occur if marijuana is federally descheduled. Panelists will raise questions about how descheduling could lend to a market model that favors established corporations like Walmart over marijuana businesses.
—Can The South Rise To End Pot Prohibition? This panel will take a look at obstacles that southern states have faced in legalizing and decriminalizing marijuana. Entrepreneurs from the region discuss what it will take for "the South to ultimately rise above prohibition" and answer questions about how to ensure that the industry that emerges will be inclusive.
—Reporting On The Corporatization Of Psychedelics. Staff at the psychedelics publication DoubleBlind will explore the rapidly changing politics of psychedelics like psilocybin and MDMA. Conversations will concern the potential corporatization of psychedelics and "accessibility of psychedelic medicine" today.
—Cannabusiness In Africa: Is There A Future? As several African countries weigh getting into the cannabis export business, panelists will go over how the industry can be "developed responsibly and help support broad based economic growth in some of the world's poorest countries."
—The Corporatization Of Marijuana. Panelists including former Senate Majority Leader Tom Daschle (D-SD) will talk about just how much the government—at the state and local level—should be regulating cannabis as well as concerns about underage consumption and impaired driving.
This isn't the first time that SXSW has featured marijuana panels. This year's SXSW festival involved more than 20 cannabis events, including discussions that covered female entrepreneurship in the cannabis market and the prospect of marijuana reform in Texas.
Former Republican House Speaker John Boehner, who joined the board of a major cannabis firm after leaving office, delivered a keynote address at one panel, which drew protests from social justice advocates who argued that restorative justice needs to be a critical component of legal cannabis systems that profit-minded "Big Marijuana" companies are currently benefiting from.
Young Americans Are More Likely To Smoke Marijuana Than Cigarettes, Poll Finds
Photo courtesy of Mike Latimer.