Anti-Marijuana Funder Says Jailing Of Grandmother For Medical Cannabis No 'Big Deal'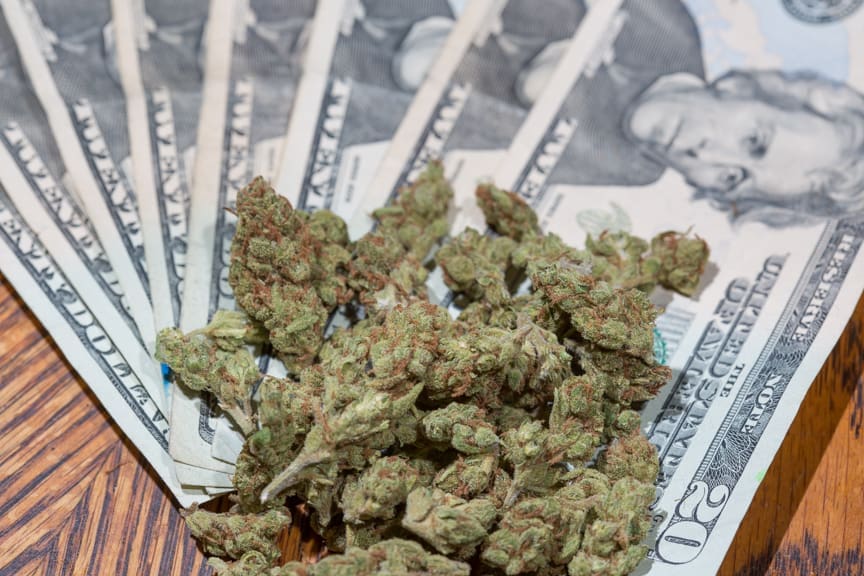 A retired art professor who donated more than $1.4 million in a failed effort to defeat marijuana legalization has come to the defense of Michigan police who arrested and jailed an 80-year-old grandmother for marijuana possession.
Julie Schauer's political contributions to anti-legalization group SAM Action in 2016 were that organization's main source of funding (and also led to fines from the California Fair Political Practices Commission, after the prohibitionist campaign committee failed to properly report her involvement). Schauer donated to the anti-legalization efforts in California, Massachusetts and Nevada that year, all of which ended up legalizing recreational marijuana for adults 21 and over.
This week, Schauer argued that it was "not such a big deal" for 80-year-old Delores Saltzman—an arthritis sufferer who was arrested and jailed for possessing less than an eighth of an ounce of marijuana in June, after she let her medical cannabis card expire—to be incarcerated overnight.
A night in jail is not such a big deal. Michigan has been notoriously bad at regulation, and they're trying hard to make up for it. No evidence that Michigan will know how to regulate with "full legalization." MI has big problem w/BHO explosions

— Julie Schauer (@InAweofArt) August 7, 2018
Saltzman said the night behind bars aggravated her arthritis. Charges against the octogenarian great-grandmother were dropped earlier this month, and Saltzman is now a vocal supporter for a campaign to legalize recreational marijuana in Michigan.
Michigan Cops Lock Up 80-Year Old Grandmother For Expired Medical Marijuana Card
The comment is consistent with Schauer's regular output of anti-marijuana hysteria—she recently suggested that cannabis played a role in the February mass shooting at a high school in Parkland, Florida that left 17 dead—but it also marks a significant flip-flop.
Last year, when Schauer attempted to unsuccessfully challenge California's campaign finance reporting fine against SAM Action, she claimed—inaccurately—that "no one ever goes to jail only for possessing small amounts of pot."
This is messaging routinely used to downplay the importance of marijuana legalization—but, as Saltzman's arrest demonstrated, it is not accurate.
According to the American Civil Liberties Union, of the 8.2 million people arrested on marijuana charges between 2001 and 2010, 88 percent were for possession. And in 2016, police arrested more people for marijuana possession than they arrested for all violent crimes, including murder, rape, assault and arson, according to FBI statistics.
In her letter to California officials—dated April 20, 2017—Schauer also claimed to have a friend in the state "whose son… was killed by marijuana."
According to the U.S. Drug Enforcement Administration, "no death from overdose of marijuana has been reported."
Schauer also blamed California for leading "the long-term disabling of so many youths through medical pot" and blamed the state's election laws, which allow for transparency by publishing the names of donors, for "ruining my career."
"My reputation as a teacher of 30 years is now tarnished and damaged so that I can never go back to teaching again," she wrote. "Thank you, California, and thank you, marijuana activists and marijuana groups, for ruining my career and harming my reputation."
Though some news organizations have investigated the source of Schauer's money—a significant sum for anyone to contribute to a political cause, particularly for a self-described teacher—the source of her anti-cannabis fortune is not known.
Another anti-legalization nonprofit to which Schauer donated $200,000, called Strong Economy For Growth, paid Massachusetts $31,000 in fines for also failing to properly disclose its donors.
Schauer is one of handful of large donors to anti-legalization efforts. In nearly every ballot-initiative campaign where legalization was in play, fundraising in support of legalization has dwarfed spending in opposition.
That was not the case this year in Oklahoma's medical cannabis ballot fight, however, but supporters prevailed nonetheless.
Oklahoma Medical Marijuana Campaign Reports Show Grassroots Can Trump Big Money
How Marijuana Ruined Ronald Reagan's Valentine's Day
It was 38 years ago that marijuana soured an otherwise lovely Valentine's Day for President Ronald Reagan.
What started as a serene evening—spent swapping gifts and kisses with his wife, Nancy—quickly devolved into a nightmare when the two settled in to watch the comedy film "9 to 5" starring Jane Fonda, Lily Tomlin and Dolly Parton.
The movie was "funny," Reagan wrote in a diary entry on February 14, 1981. But "one scene made me mad," he steamed.
"A truly funny scene if the 3 gals had played getting drunk but no they had to get stoned on pot," the Gipper, clearly more of a sipper than a toker, wrote.
"It was an endorsement of Pot smoking for any young person who sees the picture."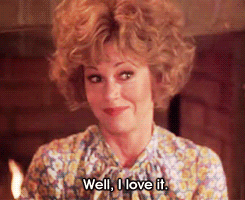 Reagan had made his views on cannabis clear earlier, during his 1980 campaign, when he said marijuana was "probably the most dangerous drug in the United States."
His wife later took up that torch and led the "Just Say No" campaign, which discouraged young people from experimenting with drugs by promoting sensationalized depictions of their effects.
And while that Valentine's Day in 1981 was spoiled by the giggling trio of ladies smoking Maui Wowie in "9 to 5," the Reagans went on to enjoy many more holidays together in drug-free matrimony.
Maury Povich Smoked A Marijuana Strain Named After His Wife, Journalist Connie Chung
Photo courtesy of the U.S. National Archives.
Maury Povich Smoked A Marijuana Strain Named After His Wife, Journalist Connie Chung
Maury Povich, host of one of America's most popular and longest-running daytime TV talk shows, said on Thursday that he doesn't regularly roll blunts at home, but he has smoked a marijuana strain named after his wife, the journalist Connie Chung.
Povich, in an appearance on the radio program Sway's Universe, said that his spouse first heard about the Chung-branded cannabis variety from comedian Lewis Black, who was "doing a story on various marijuana as they became legal, I think, in the state of Washington."
"Lewis called up my wife and said, 'Connie, do you know that there is a strain of grass called the Connie Chung?'" Povich recounted. "You know we had to try that."
So the couple traveled to Washington and indulged for themselves.
"It's so legal, it's like nothing."
Also in the radio interview, Povich implied that smoking cannabis as a substitute makes it easier to smoke fewer cigarettes, which he eventually quit. And he talked about how he knew "a lot of athletes over the years" who used cannabis medicinally, and questioned why sports leagues don't allow players to consume marijuana.
Chung herself got a kick out of her namesake strain and even gifted a sample of it to Andy Cohen on an episode of his Watch What Happens Live show last year.
"I'm very easy to grow, I require less attention and care, and I give good yield," Chung said. "I'm perfect for daytime use when facing deadlines, need to be alert and imaginative."
Mike Tyson And Joe Rogan Swap Stories About Psychedelics And Marijuana
Photo courtesy of Sway's Universe.
Mike Tyson And Joe Rogan Swap Stories About Psychedelics And Marijuana
Former boxer Mike Tyson had a mind-blowing discussion with Joe Rogan about tripping on psychedelics and smoking marijuana on Thursday.
"I like who I am when I smoke. You know what I mean?" Tyson said in an appearance on the Joe Rogan Experience podcast. "Without weed I don't like who I am sometimes. That's just real."
Rogan agreed.
"It makes me nicer," he said. "It calms me down."
Check out the video of Mike Tyson and Joe Rogan discussing drugs below:
Beyond cannabis, the two discussed using 5-MeO-DMT, a tryptamine that is found in the venom of a certain toad species, among other places in nature.
"I smoked this medicine—drug—whatever you want to call it, and I've never been the same," Tyson said. "I look at life differently. I look at people differently."
"The experience I can't even express, really. Almost like dying and being reborn."
Rogan said he had similar experiences with the drug.
"That's what it felt like to me, too," he said. "You stop existing."
"It's inconceivable," Tyson added. "I just don't have the words to explain it."
Tyson, who is now an entrepreneur in the cannabis industry and has his own marijuana-focused podcast, said he's been smoking weed since he was 10 years old.
Congresswoman Tulsi Gabbard Talks Marijuana And Psychedelics With Joe Rogan
Photo courtesy of Joe Rogan Experience.