Activists File Ballot Measure To Legalize Psilocybin Mushrooms In California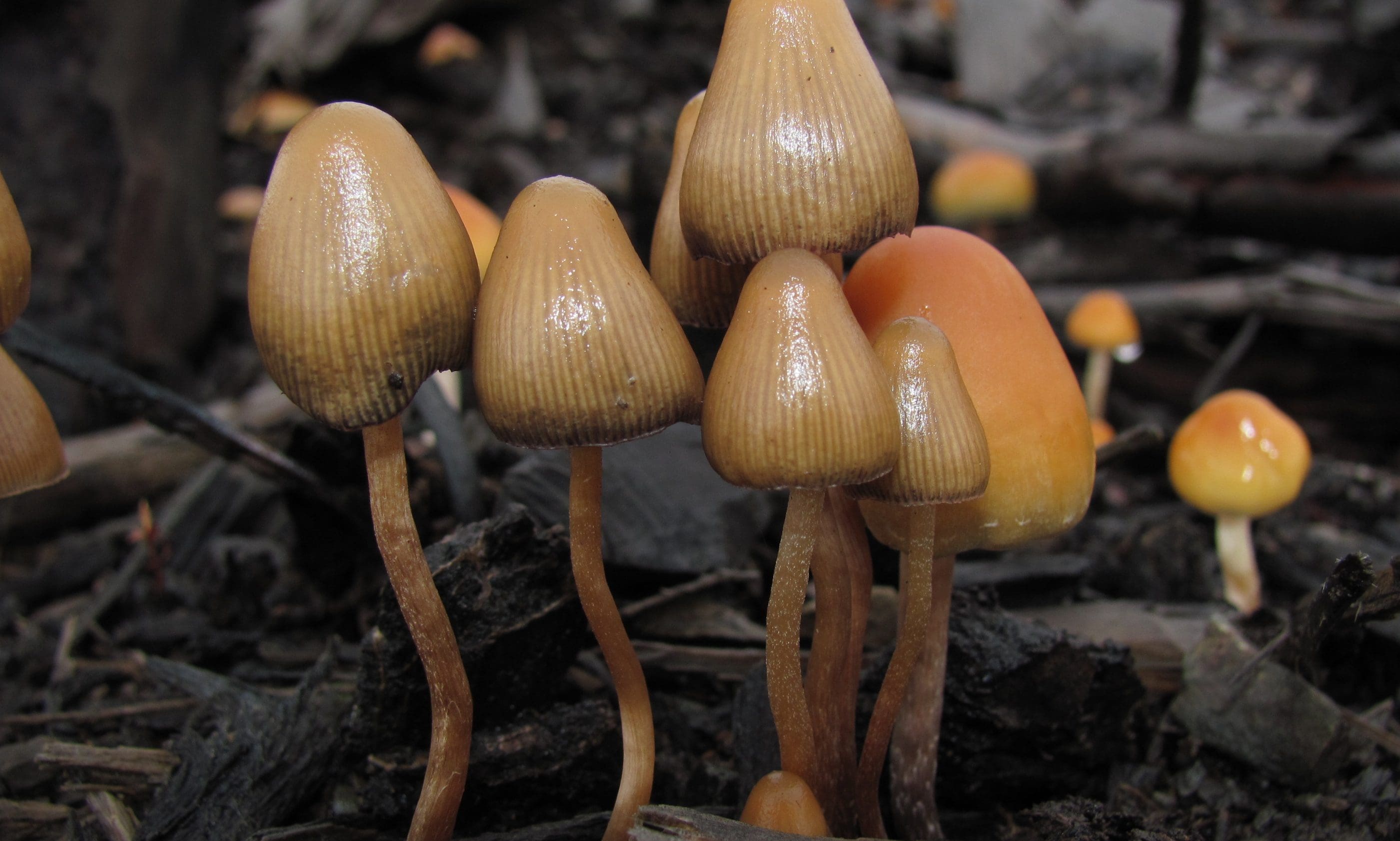 Activists filed a proposed ballot measure last week that seeks to legalize the possession, cultivation and retail sale of psilocybin mushrooms in California.
Decriminalize California, the group behind the petition, previously filed a narrower initiative to decriminalize the psychedelic statewide. But now they're requesting a ballot title and summary for a new, more expansive proposal that also includes an relief for people who have previously been convicted of offenses involving psilocybin.
In a letter to the state's attorney general, Decriminalize California Campaign Manager Ryan Munevar wrote that the group "would like to continue the process for the original model as well so that both versions are options for us to use."
Munevar told Marijuana Moment in a phone interview that the group's members "got stuck on this question of sales and distribution and what that really meant" and ended up debating the pros and cons of the broader approach compared to the more narrowly tailored decriminalization measure.
At first, the group's logic was that they "didn't necessarily want to decriminalize sales yet because we wanted things to get figured out and settled down," he said.
But ultimately, realizing that people would continue to be prosecuted if their initiative omitted a sales component—and simultaneously seeing widespread enthusiasm among the rank and file for expanding the proposal— Decriminalize California opted to file the broader measure.
The latest version of the California Psilocybin Decriminalization Initiative "advances cognitive liberty and implements a comprehensive, statewide scheme authorizing and regulating the cultivation, processing and distribution of Psilocybin Mushrooms and the chemical compounds contained therein for personal, spiritual, religious, dietary, therapeutic, and medical use," the measure says.
Beyond legalizing retail sales and cultivation, the proposal would also allow for on-site social consumption facilities and for the mushrooms to be sold at farmers' markets.
The California Department of Food and Agriculture would be responsible for regulating the psilocybin market, imposing fees and taxes on psychedelic businesses and ensuring that edible products are properly labeled. Taxes couldn't be levied on the sale of psilocybin used for "religious, therapeutic or medical purposes."
The state would also have to allow for clinical research into psilocybin, and licensed medical professional could use the mushrooms for research and treatment purposes.
"I imagine there's going to be large-scale pharmaceutical companies that are going to keep making designer organisms that basically excrete psilocybin and psilocin and other components" if the measure passes, Munevar said
"People will scramble and some people are going to try to go down the path of, 'I'm going to have a dispensary,' and other people are going focus on brands, other people are going to be like, 'screw all of you, I'm just going to cultivate my own mushrooms to give away for free,'" he said.
Individual jurisdictions would be able to ban or limit psilocybin businesses from operating in their area if the restriction is placed on a ballot during a general election and approved by local voters.
Those who are serving time in prison for a psilocybin offense made legal under the measure would be allowed to petition the court for a dismissal or resentencing. Those who've already served time for such a conviction could petition for their record to be sealed or redesignated as a misdemeanor or infraction.
Advocates will need to collect 623,212 valid signatures from registered voters to qualify the initiative for the 2020 ballot. If they do so and the psilocybin legalization measure is approved by voters, the state agriculture department would have to issue licenses by September 20, 2021.
While the psychedelics reform movement has spread rapidly throughout the U.S. in the months since Denver became the first city to decriminalize psilocybin mushrooms and Oakland's City Council later decriminalized a wide range of psychedelics, advocates have largely focused on removing criminal penalties for the substances, instead of providing for a commercial market along the lines of the new statewide California measure.
Oregon activists are also pushing for psilocybin legalization, but the measure being circulated there would only allow people to receive psilocybin treatment for therapeutic purposes at licensed facilities and would not authorize broader commercial sales.
Read text of the California psilocybin legalization initiative below:
Psilocybin Decriminalizatio… by Marijuana Moment on Scribd
Four More Major Cities Take Steps To Decriminalize Psychedelics
Photo courtesy of Wikimedia/Mushroom Observer.