Scientists Hacked E. coli Into Producing A Powerful Psychedelic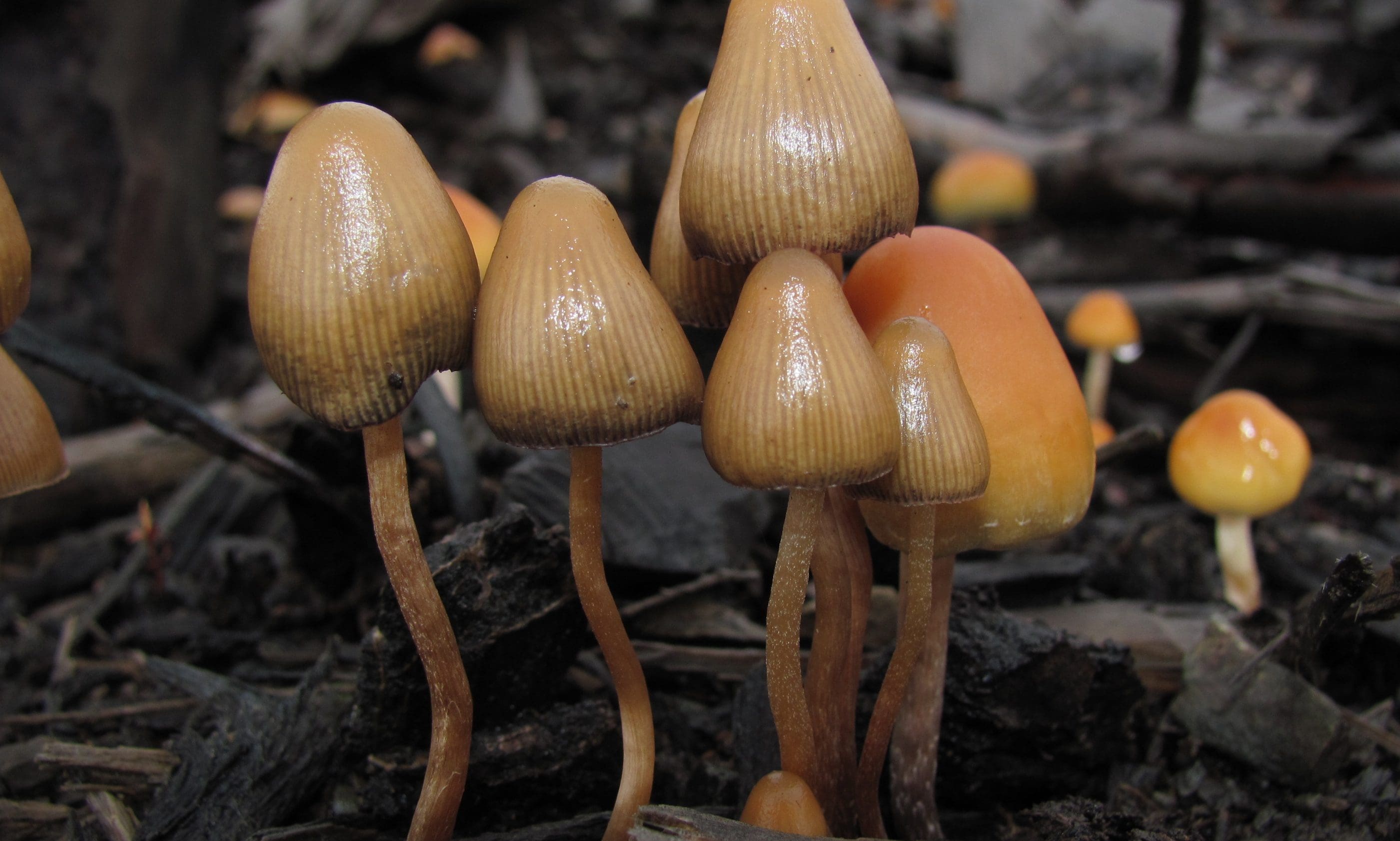 A team of scientists manipulated the genes of bacteria to create a novel way to produce psilocybin, the main psychoactive ingredient in psychedelic mushrooms.
In a study recently published in the journal Metabolic Engineering, Miami University researchers explained how they took genes responsible for producing psilocybin, added them to the bacteria E. coli and created a new strain called "pPsilo16" that serves as a "modular biosynthetic production platform" for the hallucinogenic compound.
After testing various genetic combinations and conducting optimization experiments under different conditions, they identified strains that showed the most promise and underwent a fermentation process that ultimately yielded 1.16 g/L of psilocybin, the most ever produced using a genetically modified organism.
The researchers called the development "a significant step towards demonstrating the feasibility of industrial production of biologically-derived psilocybin."
This discovery is especially timely given increased interest in studying psilocybin as a potential treatment option for mental health conditions such as depression, anxiety and addiction—including through a new $17 million psychedelic research effort at Johns Hopkins University. Cultivating psilocybin mushrooms the conventional way requires a lot of space and time, and chemical synthesis of the compound "remain tedious and costly, involving numerous intermediate separation and purification steps," the study states.
"This work shows the first reported case of in vivo psilocybin production using a prokaryotic host," the study states. "Furthermore, this work highlights the power of tandem genetic and fermentation optimization to quickly identify key process parameters required to enable successful scale-up studies culminating in gram scale production of a high-value chemical product."
While psilocybin treatment remains largely limited in clinical research, activists in Oregon are working to legalize the fungus for therapeutic purposes, and it stands to reason that a breakthrough like this could become useful if such treatment facilities are eventually implemented.
"We are taking the DNA from the mushroom that encodes its ability to make this product and putting it in E. coli," Andrew Jones, who led the research project, said in a press release. "It's similar to the way you make beer, through a fermentation process. We are effectively taking the technology that allows for scale and speed of production and applying it to our psilocybin producing E. coli."
Jones also emphasized the rapid progress his team made over the course of their experiments, nothing that they "improved production from only a few milligrams [of psilocybin] per liter to over a gram per liter, a near 500-fold increase."
In order for the discovery to have real-life applicability so that the psilocybin produced through this process can be effectively utilized in clinical research, Jones said they need to learn ways to make the E. coli a better host. That will be the focus of follow-up studies, he said.
"Future efforts to enhance the strain background to enable de novo production of psilocybin, without the need for chemical supplementation, could enable a biologically synthesized psilocybin pharmaceutical product to compete with chemical synthesis strategies for applications in medicine, psychology, and neurobiology," the study concludes.
Activists Take First Step To Decriminalize Psilocybin Mushrooms In California
Photo courtesy of Wikimedia/Mushroom Observer.
People Are Skipping Sleep Aids In Favor of Marijuana, Study Reports
The scientific community is still unclear on whether or not marijuana can actually help treat sleep disturbances such as insomnia. A new study, however, found that fewer people purchase over-the-counter (OTC) sleep medications when they have legal access to cannabis.
"Our results show that the market share growth for sleep aids shrank with the entry of recreational cannabis dispensaries by more than 200% relative to the mean market share growth in our sample, and the strength of the association increased with each subsequent dispensary," the paper, published in the December edition of Complementary Therapies in Medicine, concludes. "In particular, cannabis appears to compete favorably with OTC sleep aids, especially those containing diphenhydramine and doxylamine, which constitute 87.4% of the market for OTC sleep aids."
"Recreational cannabis dispensaries greatly increase the number of individuals able to legally treat sleep disorders using cannabis, particularly those with mild to moderate sleep disorders."
Researchers at the University of New Mexico and California State Polytechnic University used retail scanner data collected by the Nielsen Company to help them understand how access to recreational marijuana affected the sales of OTC sleep medications purchased at local stores in Colorado.
In their analysis, they studied the market shares of overall sleep aids—including supplements such as melatonin and pharmaceuticals such as diphenhydramine—at 587 stores. They also used monthly data from the Colorado Department of Revenue to compare the number of recreational dispensaries in each county as well as local cannabis retail sales figures.
"The negative association between cannabis access and sleep aid sales suggests a consumer preference for cannabis."
It became legal for Colorado residents to purchase cannabis for adult use on January 1, 2014, and the study period covered December 2013 through December 2014.
According to the results, the market share for sleep aids was neither rising nor declining prior to a dispensary opening in the same county. After one did, however, the market share declined with each month of its existence. A regression model showed that sleep aid market share growth decreased by 236 percent after a dispensary entered the market, and this negative association increased as the number of dispensaries grew.
"The magnitude of the market share decline increases as more dispensaries enter a county and with higher county-level cannabis sales."
"For the first time, we show a statistically significant negative association between recreational access to cannabis and OTC sleep aid sales, suggesting that at least some recreational purchasers are using cannabis for therapeutic rather than recreational purposes," the study's authors write.
"Additionally, despite a lack of direct clinical evidence on the effectiveness of self-managed cannabis as a sleep aid, our results indicate that enough individuals are switching from OTC sleep aids to recreational cannabis that we can identify a statistically significant reduction in the market share growth of OTC sleep aids in conjunction with access to recreational cannabis using a statistically conservative county-month-level treatment variable and a quasi-experimental research design," the paper concluded.
"Our results are consistent with evidence that legal access to medical cannabis is associated with reductions in Scheduled II-V prescription medications (e.g., opioids and sedatives), many of which may be used in part as sleep aids," the authors wrote.
"These findings support survey evidence that many individuals use cannabis to treat insomnia, although sleep disturbances are not a specific qualifying condition under any U.S. state-level medical cannabis law."
Study author Sarah Stith, an applied microeconomist at the University of New Mexico, explained in a statement: "From a public health perspective, the possible widespread use of cannabis for less severe medical conditions both highlights its therapeutic potential and raises concerns regarding the risk-benefit tradeoffs of substituting a substance associated with abuse and dependence for relatively ineffective OTC medications with typically low levels of abuse potential."
"From an economic or business perspective, regardless of underlying mechanism, our documentation of changing purchase behaviors has implications for multimillion-dollar US markets with OTC sleep aids likely just one example," she said. "It is important for the medical community to recognize that the lack of medical guidance does not necessarily lead to a lack of medical use. Dispensaries and online forums are stepping up to fill the information vacuum as individuals are forced to take treatment into their own hands, with statistically evident effects on treatment choices."
A 'Significant' Number Of Patients Stopped Taking Benzodiazepines After Starting Medical Marijuana
Photo by Wesley Gibbs on Unsplash 
Scientist Talks Benefits Of Psychedelics At Federal Health Agency Event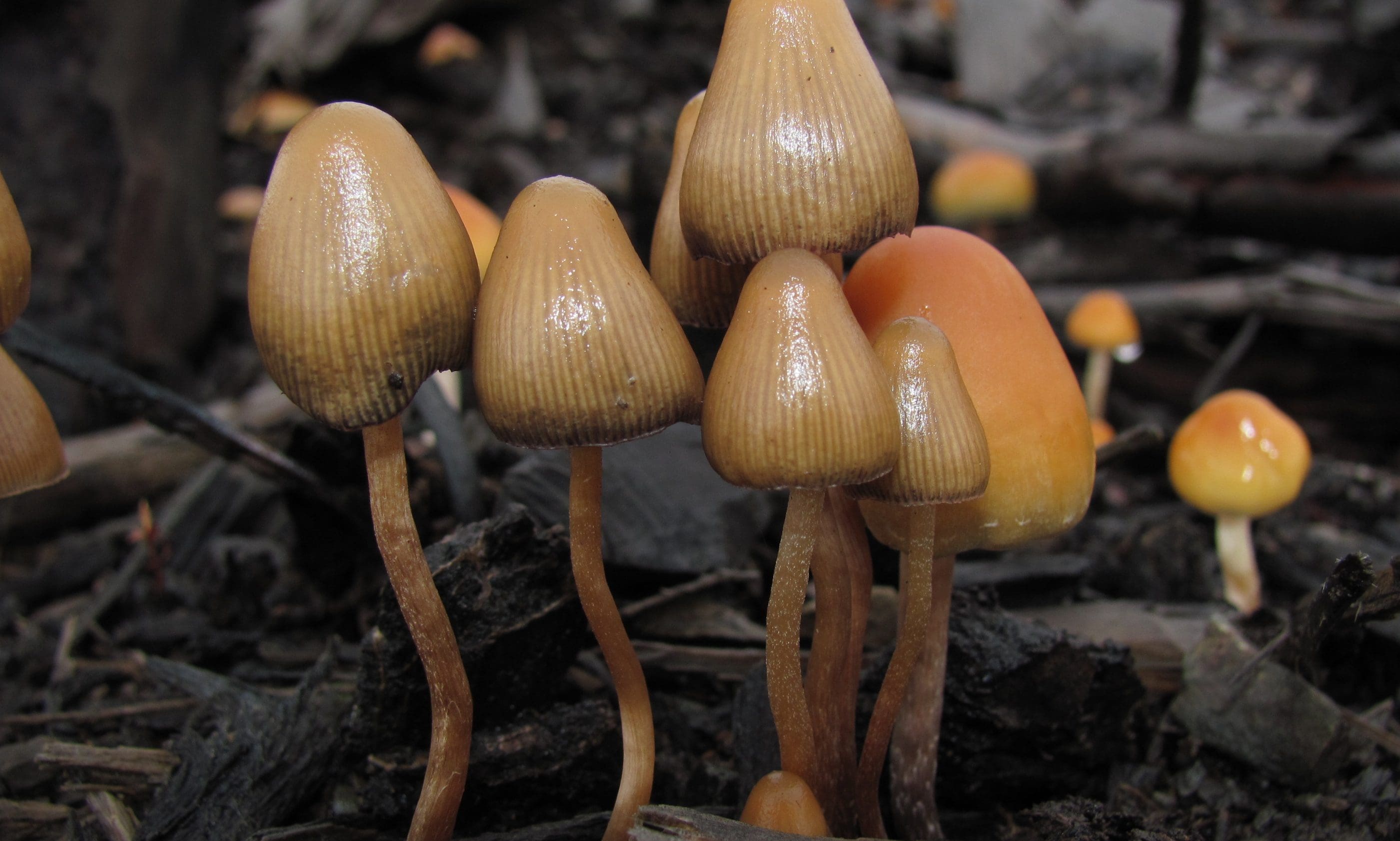 A federal health agency hosted a leading psychedelics researcher on Tuesday for an event focused on the therapeutic potential of controlled substances such as psilocybin and DMT.
Roland Griffiths, who has spent decades studying various entheogenic plants and fungi, described the existing scientific literature and future research objectives during a speech organized by the National Institute of Mental Health (NIMH). The event was part of NIMH's "Innovation Speaker" series.
The discussion, titled "Psilocybin: History, Neuropharmacology, and Implications for Therapeutics," went over studies on the impact of psychedelics on mental health conditions such as depression and substance misuse, the subjective experience of individuals who've used such substances for recreational or spiritual purposes and the need for additional research into potential medical applications for psychedelics.
For example, Griffiths presented a slide on the "phenomenological dimensions of mystical experience" elicited from psychedelics. People reported a greater sense of unity, sacredness, "universal love" and "transcendence of time and space," among other feelings.
He also explained how research has shown that the medically supervised administration of moderate to high doses of psilocybin, the main psychoactive ingredient in so-called magic mushrooms, "can produce substantial and enduring decreases in depressive mood."
When he was later asked about the risks of psilocybin, Griffiths said the compound is "pretty benign physiologically" and that relatively rare side effects such as increased blood pressure and nausea are often secondary effects attributable to anxiety.
Throughout the presentation, the researcher, who heads Johns Hopkins University's newly launched Center for Psychedelic Research, stressed the need for further studies, stating that if there's "opportunity to do any level of analysis" on psychedelics, it should be pursued.
At 3 p.m. ET, TODAY, don't miss Dr. Roland Griffiths, our next @NIMHgov Director's Innovation Speaker! Dr. Griffiths will discuss his research on the behavioral and subjective effects of mood-altering drugs—namely the psychedelic psilocybin. Watch here: https://t.co/4vddJamioQ pic.twitter.com/ZVzfbGXPuh

— Joshua A. Gordon (@NIMHDirector) December 3, 2019
He also offered a preview of one area of focus his research center will be exploring: microdosing. While much of the existing research has focused on the impacts of full doses of psychedelics, he said his team will be exploring how taking smaller doses on a more regular basis can affect mental health and wellbeing.
In his final slide, Griffiths talked about other areas of research that should be investigated. That includes answering questions about how factors such as genetics and personality "affect the likelihood" of having positive responses to psychedelics, what kind of "structural and functional changes in the brain can account for the acute and enduring effects of such experiences," what behavioral mechanisms are behind those changes and what therapeutic applications can be developed based on the data.
While federal agencies have largely avoided broad drug policy reform issues, there seems to be growing willingness to entertain conversations about psychedelics, as a decriminalization movement spreads nationwide.
For example, the heads of the Food and Drug Administration and NIH wrote a letter to a senator in June where they described the status of research into psychedelics such as psilocybin, LSD and ibogaine, which they said present an "opportunity to provide treatment to patients while expanding psychotherapy treatment options."
Top Drug Treatment Providers Push UK Government To Consider Decriminalization
Photo courtesy of Wikimedia/Mushroom Observer.
Alcohol-Related Car Crashes Declined In Idaho After Washington Legalized Marijuana Next Door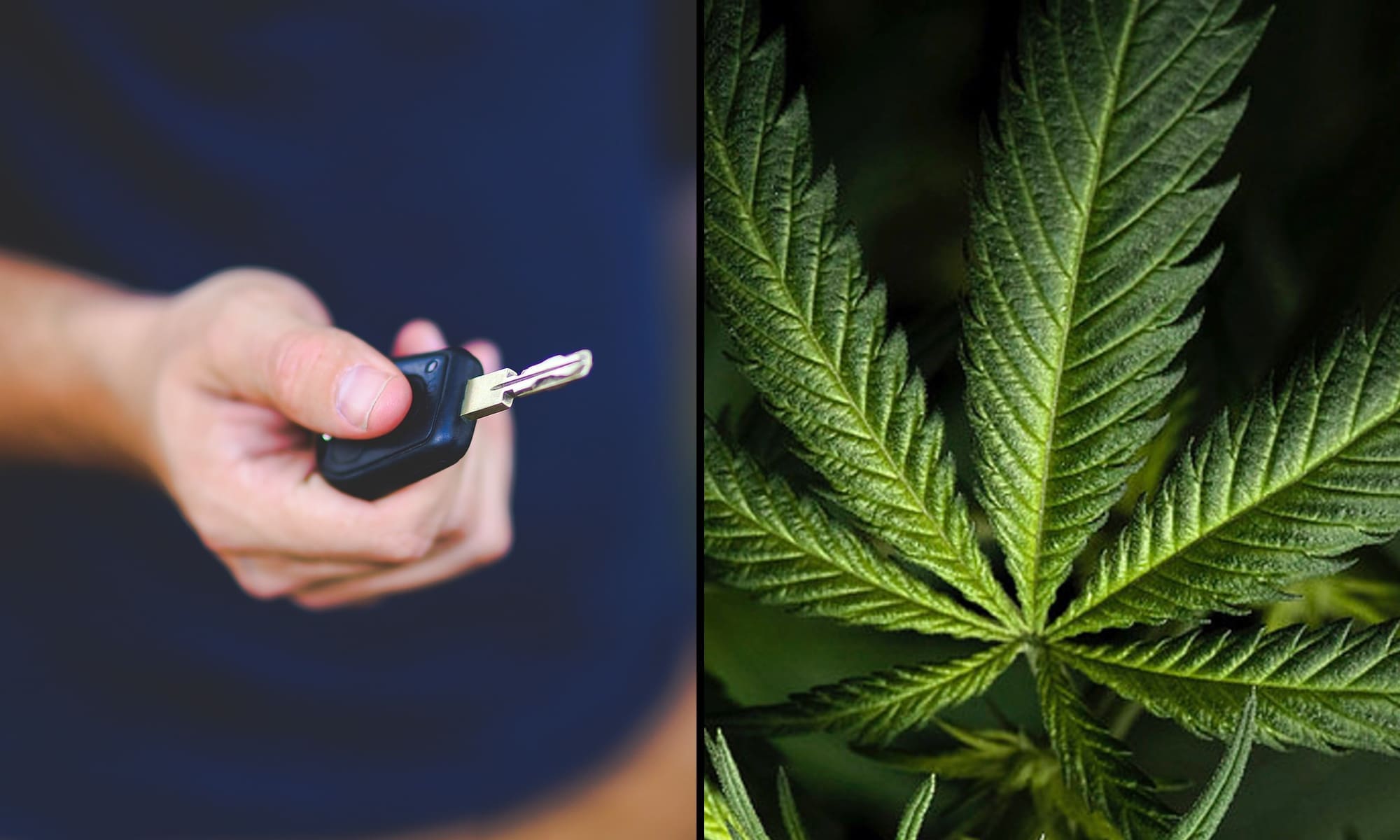 After Washington State implemented legal marijuana sales for adult use in 2014, the number of drunk-driving accidents in neighboring Idaho decreased, a new study reports. The association was strongest among counties closest to the Washington border.
"These findings are consistent with increased access to marijuana leading to substitution away from alcohol to marijuana," the working paper published last week by Utah State University's Center for Growth and Opportunity concluded.
The research, authored by economist Benjamin Hansen, is the first to look at whether cross-border shopping (that is, crossing state lines to purchase goods) has an indirect impact on public health—in this case, whether accidents that are the result of alcohol misuse increased or decreased.
Hansen, of the University of Oregon, used two data sets for his analysis. To measure the demand for marijuana in Idaho, he used Google Trends to gauge how often people in Idaho were searching for the term "dispensary" between 2007 and 2017. In order to ascertain whether alcohol-related traffic accidents increased or decreased in Idaho after marijuana was legalized in Washington, the author looked at data from the Idaho department of transportation between 2010 and 2017.
Two key dates, Hansen noted in his paper, were September 2015 and March 2016: That's when recreational marijuana sales began in Walla Walla, Washington, and in Huntington, Oregon, respectively. Both are located within driving distance of the Idaho border, thus making it easy for residents to drive across state lines to purchase cannabis. Additionally, the paper states, Idaho law enforcement report "consistent increases in trafficking and seizures following Washington's and Oregon's legalizations."
Hansen confirmed that searches for the term "dispensaries" increased "dramatically" in Idaho after Washington legalized marijuana. "This suggests that interest in marijuana—specifically, marijuana available in Washington and Oregon—increased significantly as stores opened nearby and that the trend break is not due to random chance," he writes.
The author also found that access to recreational marijuana was associated with a 21 percent decrease in accidents involving alcohol in Idaho counties directly bordering Washington. Counties located one hour away from Washington saw a reduction of 18 percent, while counties three hours away saw a reduction of 10 percent. When the driving distance from Washington was four hours or more, the effect was insignificant, the author writes.
"I find evidence of a distance gradient whereby alcohol-related traffic accidents decreased close to the border, but these decreases fade for counties further from nearby legal marijuana regimes," Hansen concluded.
To verify his findings, Hansen used another statistical model to see how marijuana legalization affects the number of traffic accidents. Again, he found that "it appears that the count of accidents involving alcohol falls in the period following marijuana legalization but that these effects vary with distance. The interactions with distance suggest that the effect of legal access on alcohol-related crashes diminishes by roughly 3 percent for each hour of distance from a retailer."
Hansen's study adds new evidence that when cannabis is legally accessible, people substitute it for alcohol. His work supports previous research, including another recent study found that medical marijuana laws are "negatively related to alcohol consumption."
Marijuana Legalization Associated With Decreased Interest In Alcohol, Study Finds