Scientists Hacked E. coli Into Producing A Powerful Psychedelic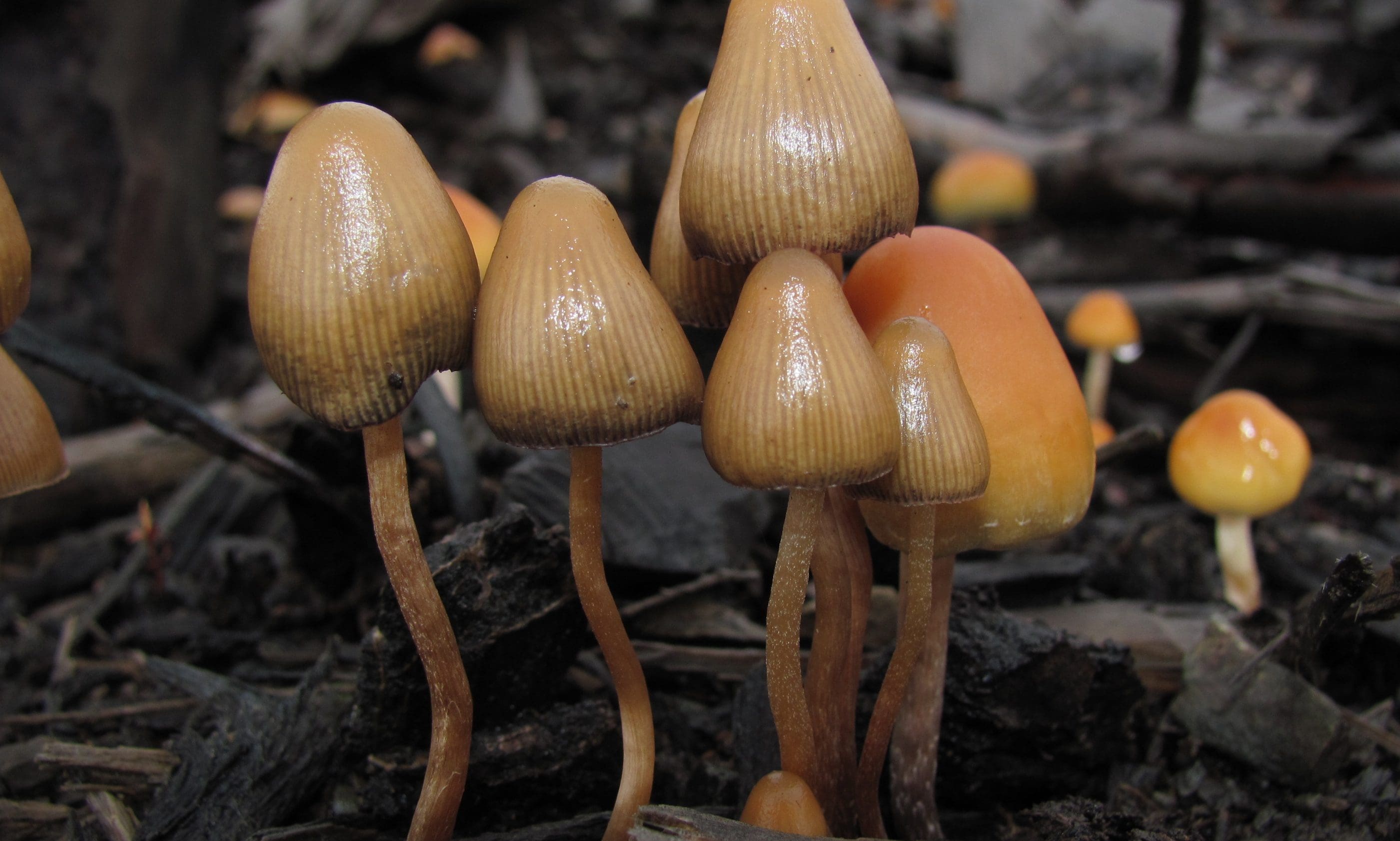 A team of scientists manipulated the genes of bacteria to create a novel way to produce psilocybin, the main psychoactive ingredient in psychedelic mushrooms.
In a study recently published in the journal Metabolic Engineering, Miami University researchers explained how they took genes responsible for producing psilocybin, added them to the bacteria E. coli and created a new strain called "pPsilo16" that serves as a "modular biosynthetic production platform" for the hallucinogenic compound.
After testing various genetic combinations and conducting optimization experiments under different conditions, they identified strains that showed the most promise and underwent a fermentation process that ultimately yielded 1.16 g/L of psilocybin, the most ever produced using a genetically modified organism.
The researchers called the development "a significant step towards demonstrating the feasibility of industrial production of biologically-derived psilocybin."
This discovery is especially timely given increased interest in studying psilocybin as a potential treatment option for mental health conditions such as depression, anxiety and addiction—including through a new $17 million psychedelic research effort at Johns Hopkins University. Cultivating psilocybin mushrooms the conventional way requires a lot of space and time, and chemical synthesis of the compound "remain tedious and costly, involving numerous intermediate separation and purification steps," the study states.
"This work shows the first reported case of in vivo psilocybin production using a prokaryotic host," the study states. "Furthermore, this work highlights the power of tandem genetic and fermentation optimization to quickly identify key process parameters required to enable successful scale-up studies culminating in gram scale production of a high-value chemical product."
While psilocybin treatment remains largely limited in clinical research, activists in Oregon are working to legalize the fungus for therapeutic purposes, and it stands to reason that a breakthrough like this could become useful if such treatment facilities are eventually implemented.
"We are taking the DNA from the mushroom that encodes its ability to make this product and putting it in E. coli," Andrew Jones, who led the research project, said in a press release. "It's similar to the way you make beer, through a fermentation process. We are effectively taking the technology that allows for scale and speed of production and applying it to our psilocybin producing E. coli."
Jones also emphasized the rapid progress his team made over the course of their experiments, nothing that they "improved production from only a few milligrams [of psilocybin] per liter to over a gram per liter, a near 500-fold increase."
In order for the discovery to have real-life applicability so that the psilocybin produced through this process can be effectively utilized in clinical research, Jones said they need to learn ways to make the E. coli a better host. That will be the focus of follow-up studies, he said.
"Future efforts to enhance the strain background to enable de novo production of psilocybin, without the need for chemical supplementation, could enable a biologically synthesized psilocybin pharmaceutical product to compete with chemical synthesis strategies for applications in medicine, psychology, and neurobiology," the study concludes.
Activists Take First Step To Decriminalize Psilocybin Mushrooms In California
Photo courtesy of Wikimedia/Mushroom Observer.