USDA Releases Video Explainer On Its Draft Rules For Hemp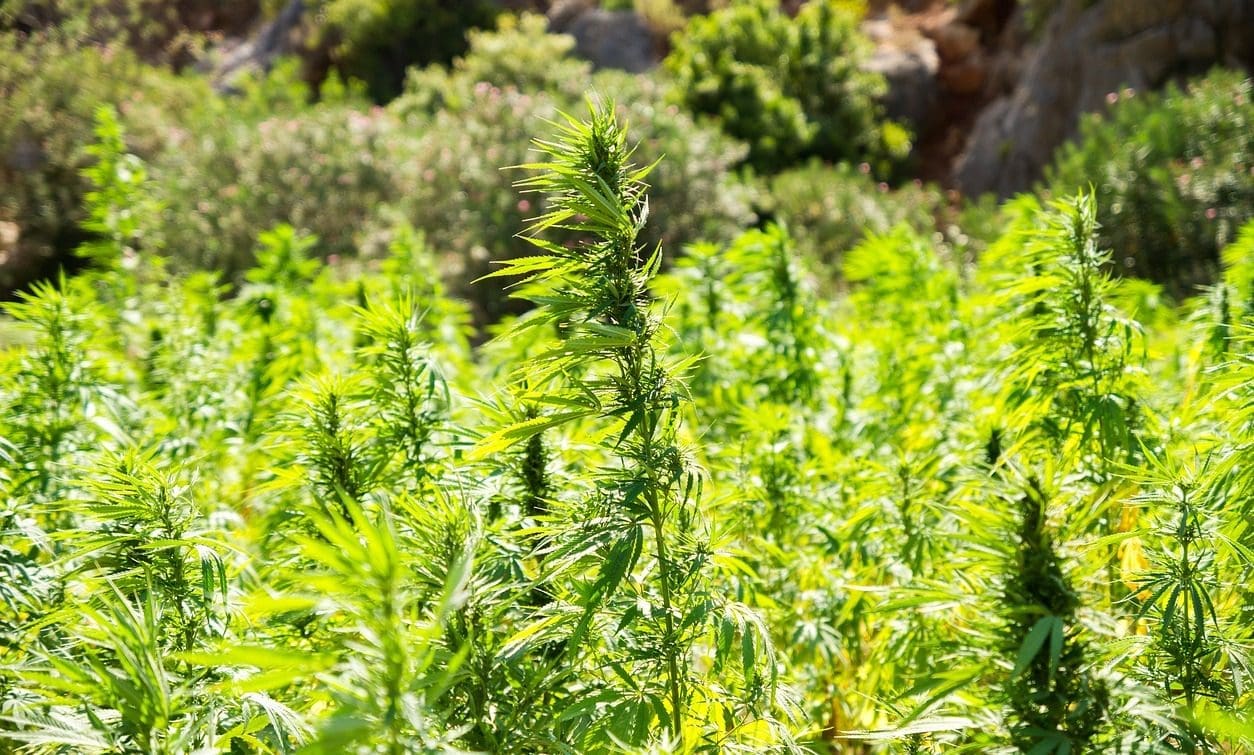 The U.S. Department of Agriculture (USDA) released a recorded webinar on Tuesday to help guide individuals through its proposed regulations on hemp.
One week after USDA released its interim final rule for the crop, which was federally legalized under the 2018 Farm Bill, the department posted the video providing a basic overview of the regulations. The slide show presentation goes over elements of the rule, including a timeline for implementation and information about testing requirements.
"The U.S. Department of Agriculture has posted a webinar to provide an overview of the U.S. Domestic Hemp Production Program, which was established to create a consistent regulatory framework around hemp production throughout the United States," USDA wrote in a bulletin. "The webinar discusses the differences between hemp-related provisions of the 2014 Farm Bill and the 2018 Farm Bill, and provides details of the requirements included in the interim final rule published on Oct. 31, 2019."
As USDA explained in a notice published in the Federal Register last week, the video noted that there is an ongoing public comment period, where anyone can weigh in on the draft rule electronically or through mail. More than 200 people have submitted comments so far, and the window to weigh in will last until December 30.
Marijuana Moment spoke to one industry stakeholder based in Kentucky about what kind of changes he'd like to see following the conclusion of the comment period. Jim Higdon of Cornbread Hemp said that there were areas he hoped USDA would have offered clarification, including regulations related to smokeable hemp products.
The video also touches on the licensing process for hemp businesses. After the comment period ends, USDA will begin to approve regulatory plans submitted by states and tribes. For those who operate in states that do not submit plans—but where hemp cultivation is not expressly prohibited—USDA will release general guidelines for the crop that producers can use.
Overview of the U.S. Domestic #Hemp Production Program: https://t.co/aBd55NRqwP

Everything you need to know about hemp-related provisions in the 2018 Farm Bill (v.s. 2014 Farm Bill) and requirements for participating in the Program. pic.twitter.com/bnWoDbKLcj

— USDA Ag Mktg Service (@USDA_AMS) November 5, 2019
USDA also reiterated that states or tribes cannot prohibit interstate transport of hemp products, regardless of whether hemp is banned in those jurisdictions.
The draft regulations are set to sunset two years after the effective date, and that period will serve as "a chance to test drive the interim rule to help guide any adjustments that are made in the final rule," USDA said.
While the industry has eagerly awaited USDA action since the 2018 Farm Bill was enacted, stakeholders still have questions about the specifics. To that end, the law firm Vicente Sederberg LLP and the advocacy organization Vote Hemp released a separate video Monday that offers a step-by-step guide to the proposed regulations.
The video answers three main questions about the rule: "1) What you need to know for your business to remain compliant; 2) What you need to know to position your business for success; and 3) How to engage with the USDA to address areas of improvement to the interim final rule, which is effective October 1, 2019 through November 1, 2021," a description states.
"While these rules are not perfect, they are undoubtedly progress and an important milestone for the hemp industry," Vicente Sederberg LLP said. "We look forward to hearing your concerns and potential solutions as we continue to analyze these rules and their practical implications."
Meanwhile, the hemp industry is still waiting for the Food and Drug Administration (FDA) to take steps to regulate CBD products. The agency has solicited public input on its rulemaking process, but former Commissioner Scott Gottlieb has said that it may take years to FDA to release regulations unless Congress addresses the issue legislatively.
This story was updated to note the correct deadline for submitting comments on USDA's proposed hemp regulations.
Photo courtesy of Pixabay.