Three New Studies Explore Link Between Medical Marijuana Dispensaries And Youth Use
Is there something going on in the City of Angels we don't know about? Three separate new studies out this month investigate the association between the prevalence of medical marijuana dispensaries in Los Angeles County and marijuana use among teens and young adults. Their findings, however, are mixed.
As more states legalize marijuana use, local lawmakers have to decide whether they will allow dispensaries to open in their jurisdictions. A common argument from opponents is that the proximity to cannabis will negatively impact the communities in which these establishments reside. For example, many believe rates of crime and violence will rise, while supporters point out that cannabis businesses can fill otherwise-empty storefronts and usually have security guards and surveillance cameras on site that can deter crime at neighboring properties.
Another big concern for policymakers is whether high schoolers will be more likely to consume marijuana or use it more frequently because a dispensary is nearby or whether moving cannabis commerce into regulated establishments that ask for ID can actually dissuade youth consumption.
That's what the new studies attempt to shed light on.
The first study, the dissertation of a doctoral student in the University of California Los Angeles School of Public Health, aimed to understand whether city ordinances that place restrictions on dispensaries or ban them altogether play a role in preventing high school students from consuming marijuana. Using a cross-sectional analysis with data from 57 L.A. County cities during the 2015-2016 and 2016-2017 school years, study author Catherine Branson found that cities that banned marijuana dispensaries did not have lower rates of marijuana use among students.
"Neither dispensary bans nor the number of dispensaries in a city (normalized by population to a rate of dispensaries per 10,000 city residents) were associated with student marijuana use in cross sectional analyses comparing the prevalence of student marijuana use across 57 cities in LA County," she found.
Rather, Branson writes, having strict rules in place for licensure for these businesses, as well as where they're located, offers the "most potent effects on student marijuana use."
"In this study, students' marijuana use was more strongly associated with the proximity of the nearest unlicensed dispensary to their school and the density of dispensaries within a several blocks from their school. These localized effects highlight the importance of enforcing city regulations that restrict dispensaries from operating near schools, whether those regulations are minimum distance requirements or policies that ban dispensaries altogether."
She continued, "Furthermore, that localized effects were noted only for unlicensed outlets and not for licensed dispensaries indicates that enforcing existing ordinances by closing unlicensed outlets near schools could be an excellent first step for cities looking to prevent marijuana use among their students."
Another study, this one published in the journal Addiction, focused on how the growing number of medical cannabis dispensaries in L.A. County is related to frequency of use for young adults living nearby. Researchers surveyed 1,887 people between the ages of 18-22 and asked them questions about marijuana consumption in the past month, including how many times they used per day. They also calculated the density of medical marijuana dispensaries around respondents' homes.
According to the study's findings, 84 percent of participants reported living within four miles of at least 10 medical cannabis storefronts. As such, researchers found those who lived in a neighborhood with a higher concentration of dispensaries had consumed more marijuana in the past 30 days than those who did not. Interestingly, the study also pointed to storefront marijuana signage as a potential factor.
"For [medical marijuana dispensaries, or MMDs] with marijuana signage," the authors write, "after adding [medical marijuana] card status, associations between density of MMDs with signage and positive expectancies and times used in a day remained statistically significant, and the magnitude of associations was four times as large for number of times used in a day, and five times as large for positive expectancies compared to total MMD count."
Alternatively, a third recent study, published in Substance Use & Misuse, found that the density of medical dispensaries in L.A. did not actually affect current use among young people. The parameters they utilized, however, were different from the aforementioned work.
The authors interviewed 329 young adults ages 18-26 in 2014-2015. To determine frequency, researchers asked participants how many days they'd used marijuana in the past 90 days, as well as how many hits they typically did per day. They also identified more than 400 operational medical marijuana dispensaries within the city and calculated the density per population for each ZIP code area.
Their analysis found that the "density of medical marijuana dispensaries per square mile in Los Angeles ZIP code areas was not associated with" how often people—whether they were medical marijuana patients or not—toked in the past three months. These results support other studies that have found no relationship between proximity to medical marijuana establishments and use.
"Based upon these results," the new study's authors speculate, "one could infer that the arrival of new marijuana dispensaries into neighborhoods and subsequent concentration of dispensaries in particular locations will not impact use of marijuana use among current marijuana users who live in areas with the greatest density of dispensaries—including those who cannot legally purchase marijuana from nearby dispensaries."
Living Near Dispensaries Doesn't Affect Teen Marijuana Use Or Attitudes, Study Finds
Photo by Sharon McCutcheon on Unsplash
Epilepsy Patients Who Use 'Artisanal CBD' Have Higher Quality Of Life, Study Finds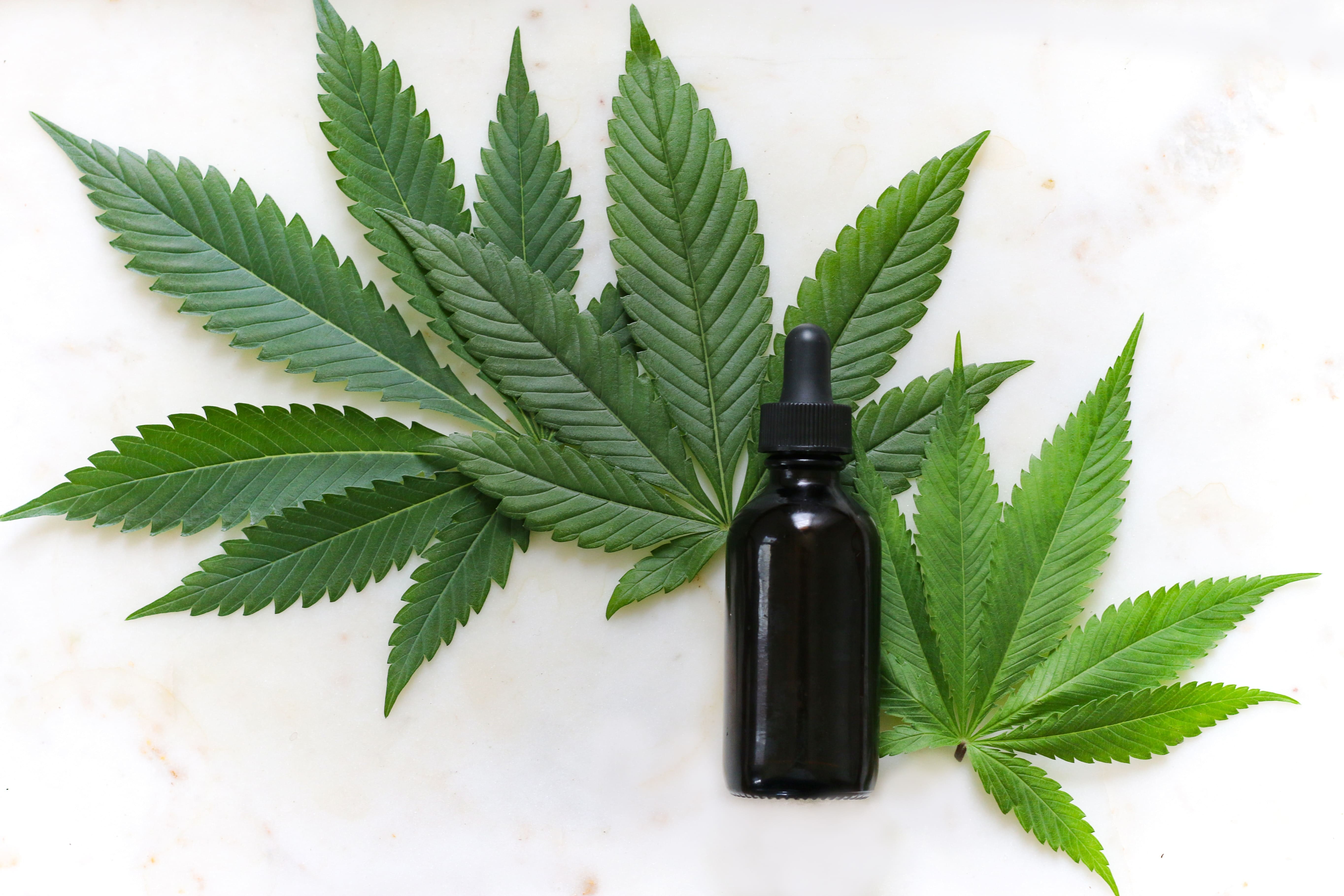 Epilepsy patients who used nonprescription CBD products reported a higher quality of life and better sleep than patients who did not take the cannabinoid, according to the results of a newly published study in the peer-reviewed journal Epilepsy & Behavior.
Patients who used CBD products also better tolerated epilepsy medications, used fewer prescription medications overall and experienced reduced psychiatric symptoms such as anxiety, the study found.
No significant differences in seizure control were observed between patients who used CBD and those who did not, but the study's authors noted that "both groups included a high number of individuals with no past month seizures."
"These findings further emphasize the need for controlled research to determine optimal CBD product types, doses, and concomitant use of other medications that maximize possible clinical benefit while minimizing potential risks," the report says.
The study, "Cross-sectional and longitudinal evaluation of cannabidiol (CBD) product use and health among people with epilepsy," was published Tuesday. It focuses specifically on what authors call "artisanal CBD"—alternatives to the prescription drug Epidiolex, which the U.S. Food and Drug Administration approved in 2018 to treat certain rare types of epilepsy.
"Pharmaceutical CBD is currently a restricted prescription medication, and insurance coverage is often limited to only those patients with the specific approved indications," the report says. "As a result, a large number of patients with epilepsy elect to use alternative CBD products sold widely as dietary supplements by commercial vendors."
The research was funded by Realm of Caring, a nonprofit foundation devoted to cannabinoid therapies that is sponsored by companies that make CBD products. The group conducted the study in collaboration with researchers at the Johns Hopkins University School of Medicine.
"Despite the widespread availability and variety of these alternative cannabinoid products—here referred to as artisanal CBD in contrast to pharmaceutical CBD—controlled studies evaluating their safety or efficacy are rare," the authors write, "making conclusions about the clinical utility of these products uncertain."
To arrive at their conclusions, researchers analyzed the results of surveys returned by 280 epilepsy patients who said they used so-called artisanal CBD products and 138 patients who used no cannabis products. The participants were selected using Realm of Caring patient registries and social media posts, and follow-up surveys were collected from a subset of 190 participants.
Most patients (74 percent) were white, and roughly half (55 percent) were female. The average age was 21 years old, and most (90 percent) reported no history of non-medical or recreational cannabis use. A majority (93 percent) reported epilepsy as their primary condition, while the other 7 percent developed epilepsy related to cancer, autoimmune or neuropsychiatric conditions, sleep disorders or other conditions.
Although those who took CBD products reported fewer seizures than those who did not, the difference was not statistically significant and may be due to random chance.
Other measures of well being, however, were higher in patients who took CBD. Participants filled out standardized questionnaires on quality of life, pain, anxiety and depression and sleep.
While some indicators, such as pain, did not meaningfully differ between the groups, artisanal CBD users reported greater health satisfaction. Sleep was significantly better among CBD users, and patients who used CBD were also less likely to meet the clinical threshold for anxiety.
Those who used CBD also had lower odds of having gone to the emergency room or calling in sick to work or school during the past month.
"Generally, higher quality of life, lower psychiatric symptom scores and improved sleep were observed among people using an artisanal CBD product based on both cross-sectional and longitudinal comparisons," the study says. "Artisanal CBD Users reported significantly better epilepsy medication tolerability, a lower odds of prescription medication use and traditional anticonvulsant use, and reduced healthcare utilization compared with Controls."
"These findings are consistent with research indicating that practitioners recommending CBD in clinical care for epilepsy report integrating the use of CBD both as a means to improve patient quality of life and as well as for seizure reduction," the researchers noted.
Other patients—about 1 in 5 of the survey participants—reported adverse effects from CBD. These included drowsiness (11 percent), apparent worsening of epilepsy symptoms (4 percent), high or prohibitive cost of CBD products (4 percent), worries over legality (3 percent) and either concerns about or experienced interactions with other drugs.
CBD dosing didn't seem to significantly impact the outcomes, although higher doses of CBD were associated with higher quality of life scores and lower odds of a past-month outpatient visit. In general, participants reported using a median dose of 1.4 milligrams of CBD per kilogram of body weight, which authors note "is well below the dose commonly associated with pharmaceutical products (e.g., 10 mg/kg/day is the current recommended maintenance dose for pharmaceutical CBD)."
Authors acknowledge there are a number of limitations to the study, for instance the fact that it's drawn from self-reported data. "These limitations mean that we are not able to directly verify epilepsy characteristics and did not have control over factors like CBD dose or frequency of administration," they wrote. Moreover, participants were drawn from Realm of Caring's patient registry, "which may not generalize to the broader population of patients with epilepsy. Of note, the nature of the sample means that there is a possible referral bias and related increases in expectation for clinical benefit."
Some of the authors also have links to the commercial cannabis industry, according to a study disclaimer. Of the study's eight named co-authors, one, Ryan Vandrey, has received compensation as a consultant or advisory board member from Canopy Growth, MyMD Pharmaceuticals, WebMD and Syqe Medical. Another, Marcel O. Bonn-Miller, is an employee of Canopy Growth and a past director at AusCann Group Holdings.
Overall, the study says, the findings "highlight real-world evidence for the possible utility of artisanal CBD products in a diverse and heterogenous population of patients with epilepsy. Although the lack of a placebo control group precludes determination of efficacy, the consistent observation of clinically meaningful differences between groups at baseline and with Controls who initiated artisanal CBD product use over time suggests that use of these products can improve health and quality of life for patients with epilepsy."
Congress To Vote On Marijuana, Psychedelics And CBD Amendments This Week Following Committee Action
Photo by Kimzy Nanney
Surgeon General Says Stop Locking People Up For Marijuana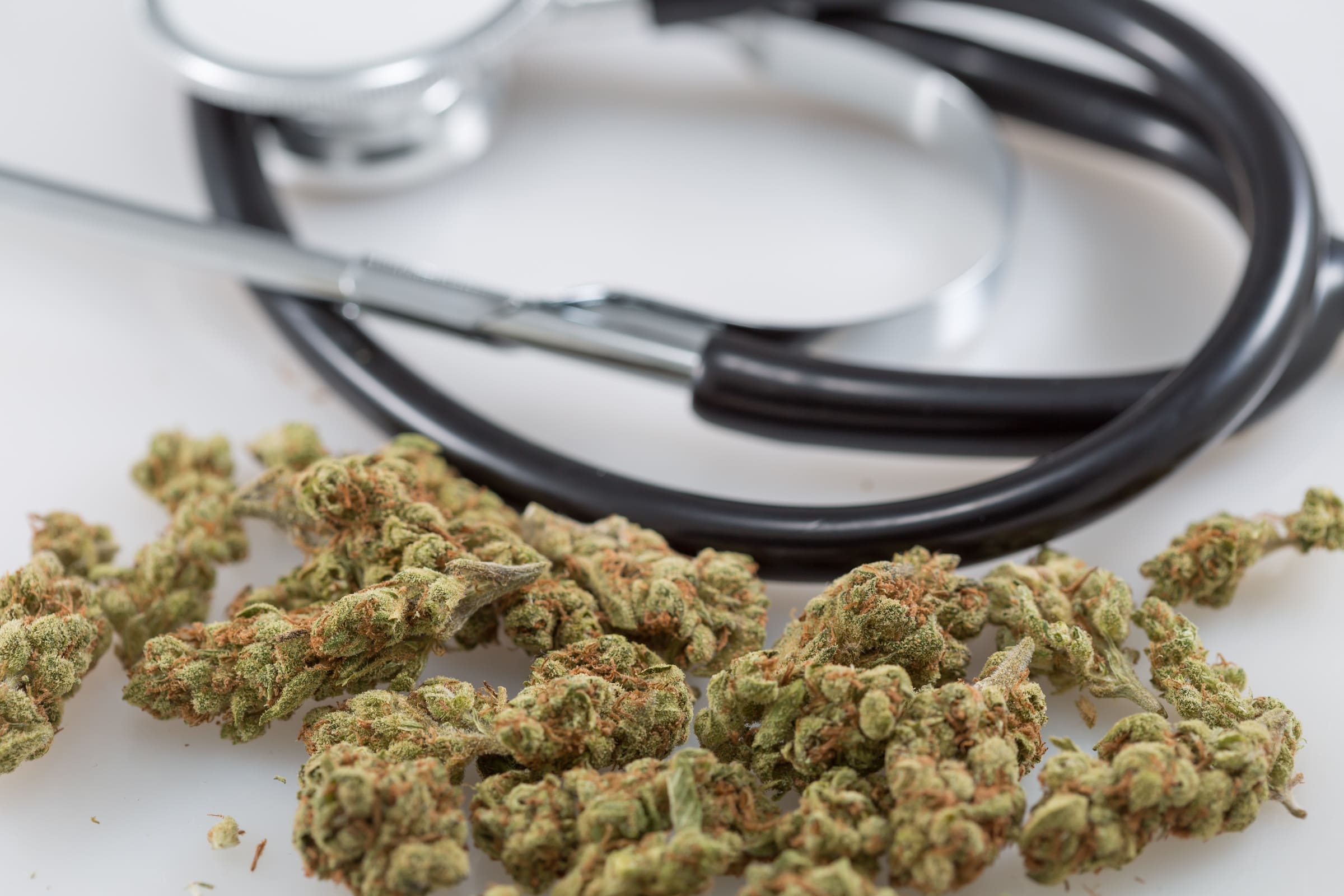 The nation's top doctor said on Sunday that it's time to stop incarcerating people for marijuana use.
"When it comes to decriminalization, I don't think that there is value to individuals or to society to lock people up for marijuana use," Surgeon General Vivek Murthy said in a CNN appearance. "I don't think that serves anybody well."
Murthy was answering a question about a new draft federal marijuana legalization bill that was circulated last week by Senate Majority Leader Chuck Schumer (D-NY) and other top senators.
While the surgeon general stopped short of endorsing full-scale commercial cannabis legalization, his comments do indicate support for an approach that would at least decriminalize low-level possession.
President Joe Biden, who opposes broad legalization, campaigned on a platform of incremental decriminalization and expunging past records, but has taken no steps to follow through on those promises since taking office.
"When it comes to marijuana, I think we have to let science guide us," Murthy said in the CNN interview. "And we know that the science tells us that there are some benefits to marijuana from a medical perspective but there are also some harms that we have to consider—and we have to put those together as we think about the right policy."
US Surgeon General Dr. Vivek Murthy says he doesn't think "that there is value to individuals or to society to lock people up for marijuana use" but emphasizes the need to "let science guide our process and policymaking" #CNNSOTU pic.twitter.com/g3gNEDEcQ8

— CNN Politics (@CNNPolitics) July 18, 2021
Murthy, who previously served as surgeon general under the Obama administration, said he is concerned about the effort to change cannabis laws getting ahead of the science.
"In terms of our approach to marijuana, I worry when we don't let science guide our process and policymaking," he said in the latest comments. "And as surgeon general that's my role, is to work with policymakers who work with members in the community and the general public to help people understand what science tells us and where you gaps, to help fill those gaps with research and with honest inquiry."
Previously, in 2015, Murthy said there is "preliminary data showing that for certain medical conditions and symptoms, that marijuana can be helpful."
But in 2018, the doctor said he is "concerned about how rapidly states have been legalizing marijuana" because there are a "lot of unknowns" about its effects.
Top Maryland Lawmaker Pledges To Put Marijuana Legalization On 2022 Ballot
Testing People For Marijuana Impairment Based On THC Levels Is 'Not Reliable,' Federally Funded Study Finds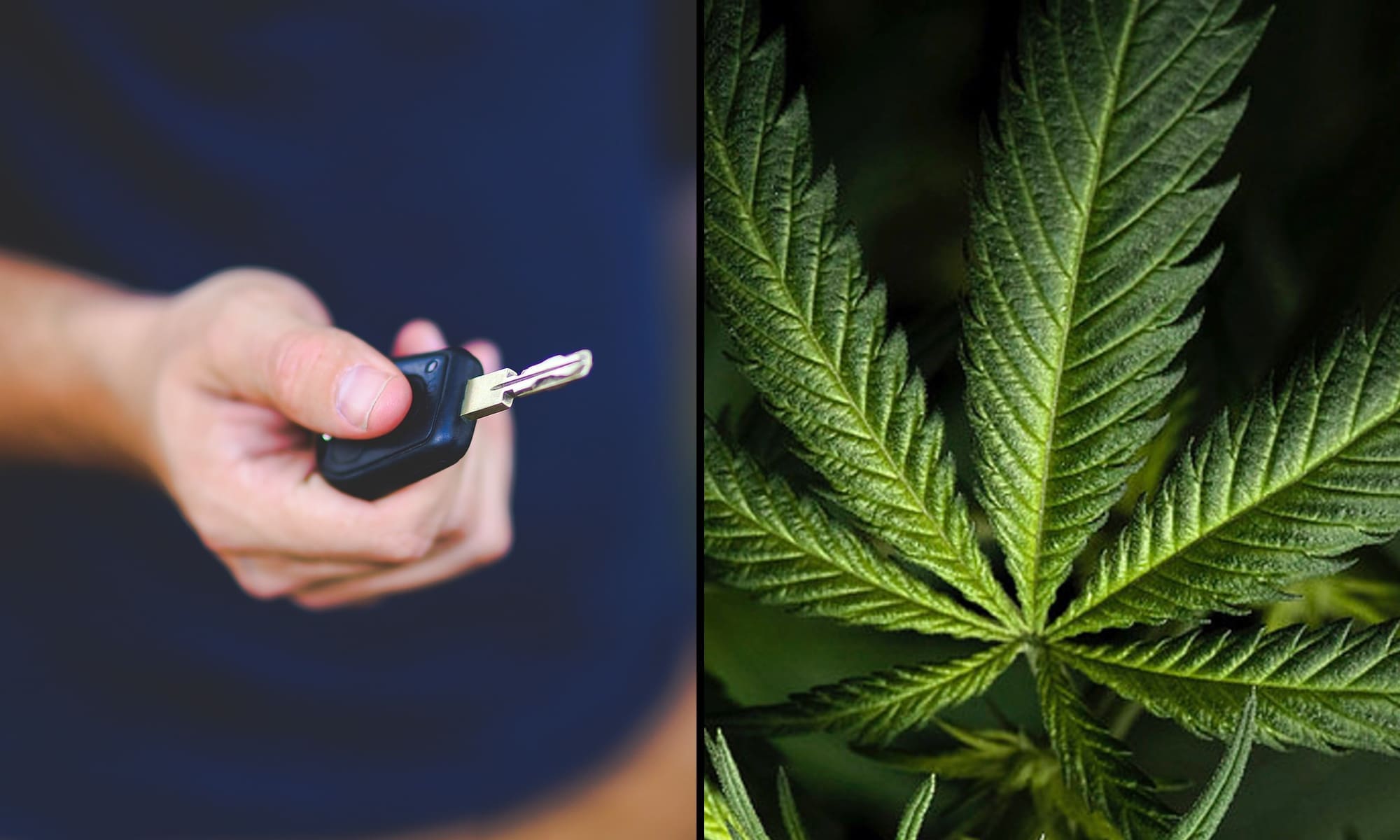 The amount of THC in a person's system after consuming marijuana is not an accurate predictor of impairment, a federally funded study has determined.
The research, backed by a grant from the National Institute of Justice (NIJ), involved 20 people who either ate or vaporized cannabis with varying levels of THC. They were then tested with basic field sobriety and cognitive tests.
While the groups that received doses higher than 5mg of THC were all "negatively impacted" and experienced observable psychomotor impairment, the RTI International researchers found that "THC levels in biofluids were not reliable indicators of marijuana intoxication for their study participants."
Researchers investigated how marijuana affects skills required for safe driving and found that biofluid levels of THC did not correlate with field sobriety test performance or marijuana intoxication, regardless of how the cannabis was ingested. Read more: https://t.co/Aqkfvplv9P pic.twitter.com/1mWehGKCHQ

— Natl Inst of Justice (@OJPNIJ) June 3, 2021
"Researchers investigated how marijuana affects skills required for safe driving and found that biofluid levels of THC did not correlate with field sobriety test performance or marijuana intoxication, regardless of how the cannabis was ingested."
That raises questions about "per se" laws that are in place in several states, barring people from driving if they have more than a certain amount of THC in their blood.
"These important findings come as no surprise," NORML Deputy Director Paul Armentano said. "Despite a handful of states imposing per se THC thresholds as part of their traffic safety laws, there exists no science demonstrating that these arbitrary limits are reliable predictors of either recent cannabis exposure or impairment."
The study, which was published last year and promoted by NIJ in a tweet on Thursday, also found that various tests, including standing on one leg, balancing and walking and turning, "were not sensitive to cannabis intoxication for any of the study participants."
Throughout the tests, participants' blood, urine and oral fluid were collected and then sent to forensic laboratories.
"Results from the toxicology tests showed that the levels of all three targeted cannabis components (THC, cannabidiol, and cannabinol) in blood, urine, and oral fluid did not correlate with cognitive or psychomotor impairment measures for oral or vaporized cannabis administration," NIJ said.
"Many of their study participants had significantly decreased cognitive and psychomotor functioning even when their blood, urine, and oral fluid contained low levels of THC," the federal agency continued. "The researchers also observed that standardized field sobriety tests commonly used to detect driving under the influence of drugs or alcohol were not effective in detecting marijuana intoxication."
In other words, THC does lead to impairment—but the concentration of that compound in bodily fluids does not accurately correlate with the extent to which a person is impaired. And in low doses, it seems some people are not negatively impacted, at least with respect to the standard tests that the researchers utilized.
Late last year, a different study published in the Journal of the American Medical Association found that low levels of CBD do not appear to have a significant impact on driving, and low-level THC consumption has an impact that is "modest in magnitude and similar to that seen in drivers with a 0.05%" blood alcohol concentration.
A a congressional research body also released a report in 2019 that found that evidence about cannabis's ability to impair driving is currently inconclusive.
Researchers have found on several occasions that traffic fatalities do not increase after a state legalizes marijuana.
Of course, that doesn't change the fact that both opponents and supporters of legalization generally caution against driving under the influence.
Mississippi Lawmakers Hold Medical Marijuana Hearing After Court Overturns Voter-Approved Law