(Yet Another) Study: Legal Marijuana Doesn't Lead To Increased Youth Use
While youth in Pennsylvania are more accepting towards marijuana following its legalization for medical use in the state, they are not consuming it more than before, researchers have found.
A supposed negative impact on children is one of the most common arguments deployed by prohibitionist activists and anti-legalization groups. And it is one for which there is little evidence.
The new study is the latest in a string of reports that have found that marijuana legalization, be it for medical or recreational use, is having a negligible impact on whether juveniles will use the drug.
"While what we found shows that attitudes towards marijuana are becoming more accepting, or normalized, use has not increased," Philip Massey, an assistant professor at Drexel University's Dornsife School of Public Health and the report's lead author, said in a press release. "This is important because many people fear that legalizing marijuana will lead to greater use and potential abuse."
"It doesn't appear to be affecting youth use."
Pennsylvania legalized medical cannabis in 2016, and the first dispensaries opened for patients earlier this year.
As in other states and with federal data, most "official" rates of youth drug use are based on surveys in which teens self-report what drugs they use and at what frequency.
Researchers looked at what "youths"—defined as people between the ages of 12 and 17—thought of marijuana based on survey results between 2013 and 2017.
Over that period of time, young people who "had at least one best friend smoke marijuana over the last year grew by only one percentage point, from 30.7 to just 31.9," according to data released Wednesday from the Pennsylvania State Epidemiological Outcomes Workgroup.
While use rates have changed only slightly, attitudes have shifted much more significantly.
The percentage of youths who said they "would never try" marijuana decreased over that period of time from 71 percent to 62.2 percent.
And the percentage of youths who said that they "strongly disapprove" of "someone your age using marijuana once a month or more" decreased from 60.7 percent to 53.3 percent.
At least part of this may be attributable to parents. According to Gallup, support for marijuana legalization among adults is at an all-time high. According to Pennsylvania adolescents, the percentage of parents who believe marijuana use is "very wrong" decreased from 81.2 percent to 75.4 percent.
At the same time, this shift in attitudes hasn't changed the prohibitive atmosphere around the drug—in fact, according to teens, marijuana is harder than ever to get.
In 2013, 53.9 percent of youths said marijuana was "very hard" to access. In 2017, that figure increased to 55 percent.
Restrictions on youth access are baked into nearly every marijuana law in the United States, and providers face stiff penalties for violations.
During a recent sting operation in Oregon, where underage operatives were sent into cannabis dispensaries and liquor stores in an attempt to buy age-restricted products in violation of the law, alcohol sellers proved more likely to sell to youths than marijuana retails did.
Another factor that may be affecting youth attitudes is a shift in criminal-justice system practices. Philadelphia decriminalized marijuana in 2013, and Pittsburgh followed suit in 2016. Juvenile arrest rates decreased from 112.3 per 100,000 in 2013 to 79.6 in 2016.
According to Massey, this "preliminary data tell me that the people who need marijuana for medical purposes are the ones benefiting from this law."
Neighborhood Marijuana Dispensaries Don't Increase Teen Use, Study Shows
Feds Call For Even More Marijuana Research After Hosting Cannabis Workshop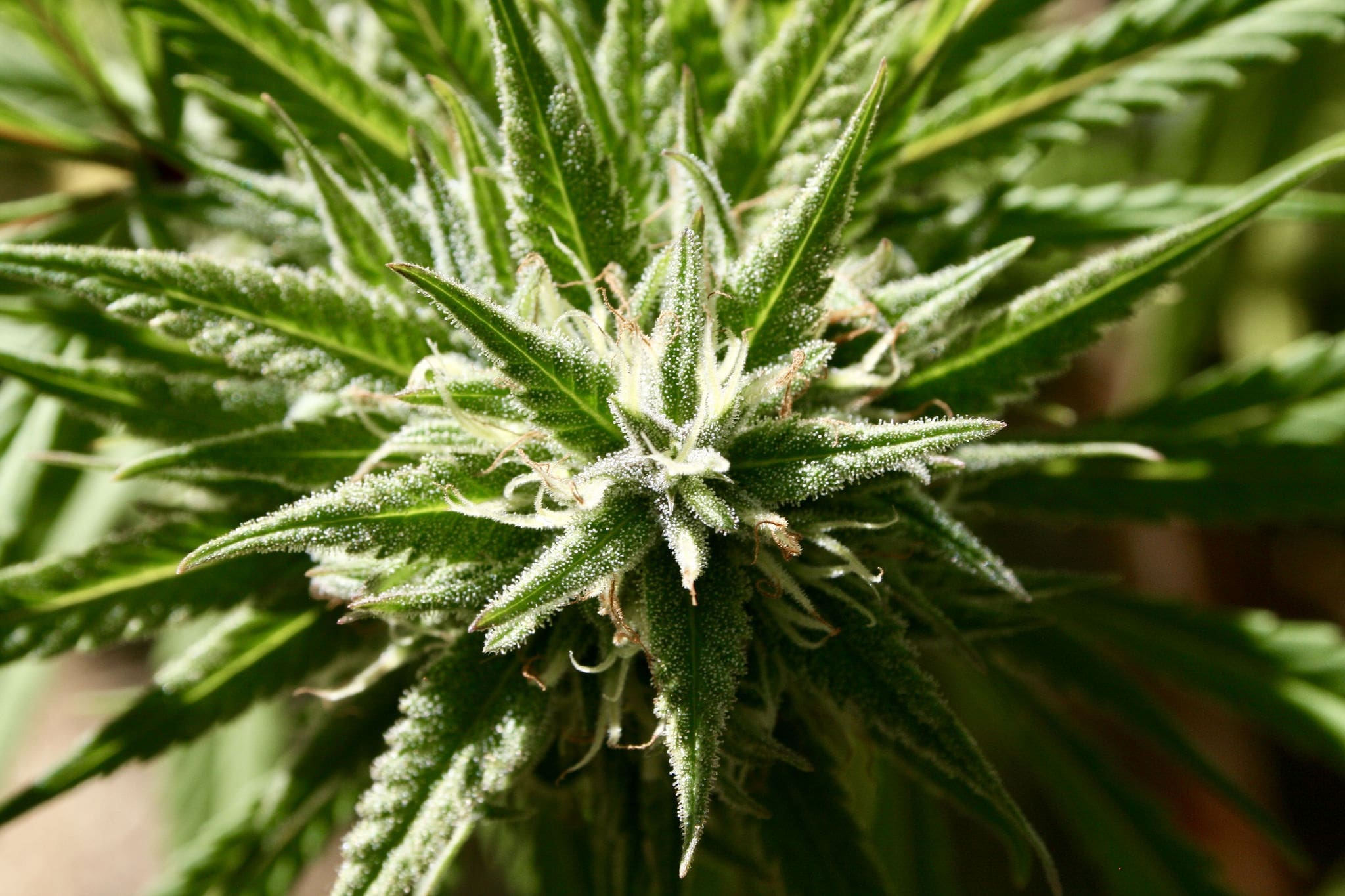 Federally funded research into marijuana seems to be escalating, with one government agency recently posting a roundup of current "cannabinoid-related funding opportunities" for studies investigating the plant's therapeutic potential.
On Saturday, the National Center for Complementary and Integrative Health (NCCIH) shared a list of four research grant opportunities for studies on "natural products" like cannabis. One would examine how cannabinoids other than THC affect pain and three others call for more broad clinical trials of natural products involving human participants.
The list appears to have been prepared as part of an NCCIH-hosted workshop last week that explored "how to conduct research within the current regulatory framework"—an event that was explicitly not about "challenging or changing current federal laws, policies or regulations."
.@NIH, including @NIH_NCCIH, @NIDAnews, @NIMHgov, & @NINDSnews, as well as representatives from other federal agencies, academia, & industry will come together at a workshop this Sat, 12/8 to discuss cannabinoid research. Watch the livestream: https://t.co/pWqZJYBtvf cc: @ACNPorg https://t.co/qubNIzUdwK

— David Shurtleff (@NCCIH_David) December 7, 2018
NCCIH "supports rigorous scientific investigation of natural products such as the cannabis plant and its components (e.g., cannabinoids and terpenes)," the agency wrote.
The goals of the proposed research projects range from identifying the "biological signature" of natural products, which means discovering a replicable biological effect, to determining the best dose and optimal formulation of these products. Researchers interested in taking on the investigations have to submit applications with comprehensive plans for the trials and also obtain clearance from federal agencies charged with regulating controlled substances such as the Drug Enforcement Administration (DEA).
Interestingly, three out of four of the studies highlighted by NCCIH don't explicitly mention marijuana or cannabinoids; rather, they more broadly cover natural products, which seems to suggest that the agency aims to increase cannabis research through pre-existing funding channels.
While the federal government has historically funded limited studies into marijuana and its components, researchers have struggled to overcome barriers to research that exist for federally banned substances. As more states have legalized cannabis, though, agencies like the NCCIH have started ramping up their calls for research.
At the same time, the DEA has said that it's streamlining applications for federally-sanctioned marijuana cultivators in order to meet the growing demand for research-grade cannabis products. It authorized 5,400 pounds of cannabis to be grown in 2019—more than five times the amount authorized for this year. The reason for the scaling up is "based solely on increased usage projections for federally approved research projects," the agency clarified in a Federal Register notice on Monday.
Feds Seek New Growers To Produce Thousands Of Kilograms Of Marijuana
Photo courtesy of Brian Shamblen.
Smoking Marijuana Actually Improves Working Memory, Study Indicates
A new study contains a finding that runs counter to common stereotypes about marijuana and forgetful stoners: smoking cannabis actually seems to improve working memory.
Researchers at the University of Florida acknowledged that their study, which involved rats and was published in the journal Neurobiology of Learning Memory, was unique. Much previous research has concluded that cannabis impairs cognitive performance. But the same time, many of those studies didn't involve actually inhaling marijuana smoke like this one did.
The team put the 32 rats (split evenly by gender) through a pair of delayed response tasks that involved either finding and pressing a lever a certain amount of times or poking their nose into a feeding trough a certain amount of times—the reward being food pellets, of course. The first few times, the rats were sober; in subsequent experiments, they were exposed to cannabis smoke.
"Cannabis smoke improved working memory accuracy. Placebo smoke did not affect working memory accuracy."
For male rats, the marijuana didn't seem to have any effect at all, but for female rats "exposure to cannabis smoke significantly enhanced choice accuracy," the researchers wrote. That said, baseline performances (prior to exposure) were lower in females compared to males, which "raises the possibility that the enhancing effects in females were due to their relatively worse baseline performance rather than to sex differences in the effects of cannabis per se."
"The overwhelming majority of research in both animal models and human subjects shows that acute administration of cannabis and cannabinoids induces deficits in tests of cognitive function, including working memory. In contrast, the current experiments show that acute exposure to cannabis smoke enhanced working memory performance in a delayed response task in rats, particularly in females in which baseline levels of task performance were lower than those in males."
Vaporized Marijuana Produces A Stronger High Than Smoking It, Study Finds
Nearby Marijuana Shops Make Homes And Rentals More Valuable, Studies Show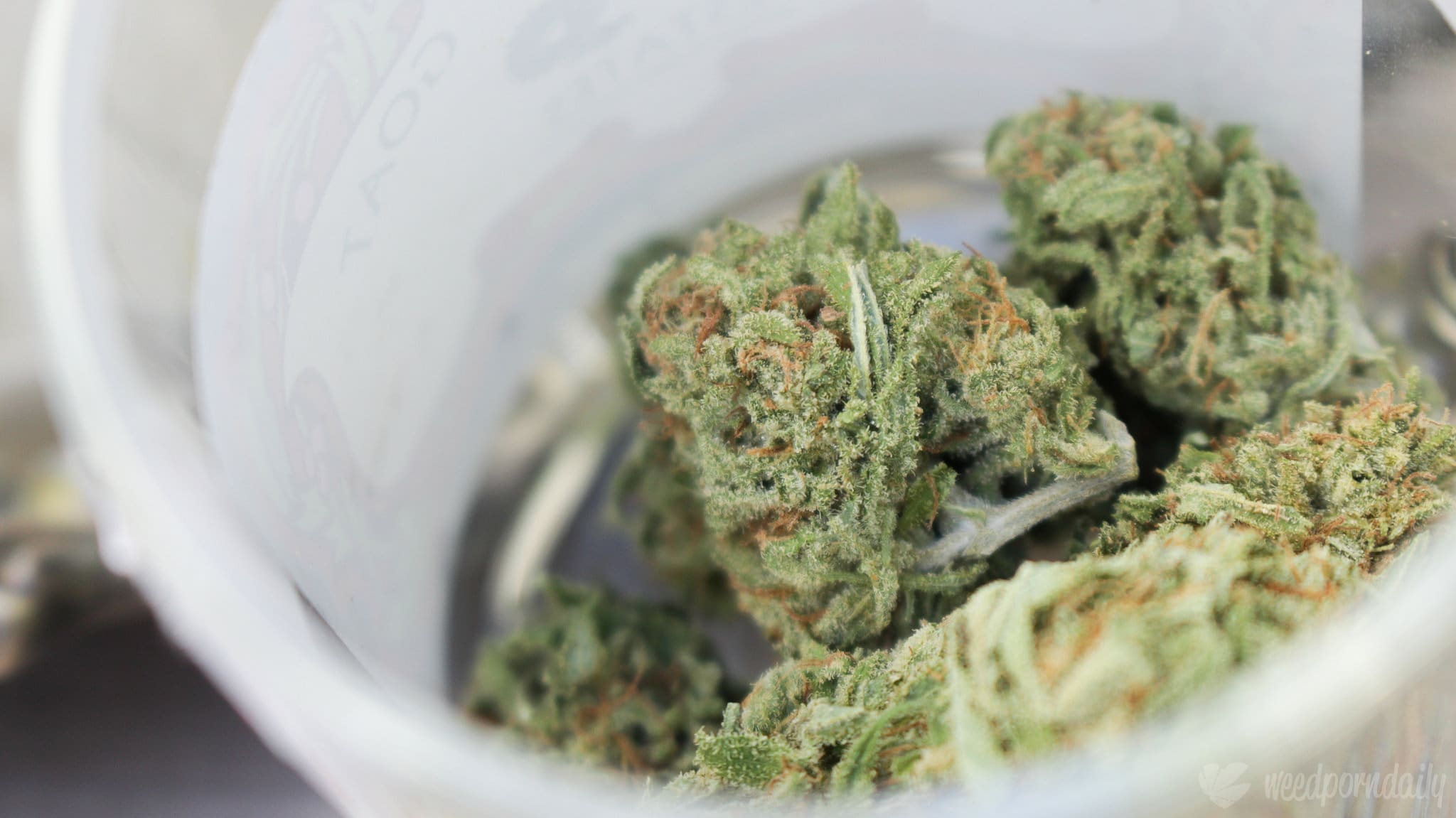 When a shop selling marijuana opens (or closes), there's a direct impact on housing and rental prices in the surrounding area, according to a pair of recent studies.
Housing prices for new homes increase by 7.7 percent on average if they're located within a quarter mile of a new dispensary.
A study published in the journal Contemporary Economic Policy evaluated how the price of new homes in Denver, Colorado, changes when a cannabis dispensary opens up nearby. Researchers compared the prices of homes before and after a dispensary opened within .25 miles, .25-.5 miles and .5-.75 miles.
When new dispensaries opened within .25 miles, housing prices jumped 7.7 percent on average. There was still a 4.7 percent increase for homes located within .5 miles, but the effect "disappears entirely" for houses that are further than .5 miles from a new dispensary. The researchers also found that the effect was slightly more pronounced if the dispensary was the first to the area.
"Our results suggest that despite potential costs, legalization is capitalized as a net benefit in housing prices," the researchers wrote.
Interestingly, new dispensaries seem to have about the same impact on housing prices as new grocery stores, the study found. But the "mechanisms through which grocery stores affect housing prices are more obvious than dispensaries."
"If public sentiment surrounding marijuana is positive, homebuyers may also prefer to select into neighborhoods with more dispensaries for convenience. Ultimately however, our data do not allow us to directly determine the underlying mechanisms driving this result, so these potential explanations should be considered speculative."
Losing a marijuana coffeeshop causes a three percent decrease in Airbnb rental prices.
Amsterdam's famous cannabis coffeeshops are known tourist attractions, but what happens when one shuts down? For his master's dissertation, doctoral student Igor Goncalves Koehne de Castro identified at least one collateral effect: Rental costs on Airbnb drop by about three percent on average if the closure was within 250 meters of the lodging.
If the coffeeshop was further than 250 meters, rental prices didn't change significantly.
There were plenty of examples for de Castro to study, which spanned from 2014 to 2017, because several coffeeshops have closed in response to new laws in recent years, including one in Amsterdam that prohibits the shops from operating within 250 meters of a school.
After controlling for other possible factors, de Castro developed a series of models based on Airbnb data on rental prices over time and their proximity to recently closed coffeeshops. The study revealed that these shops "present a positive impact" on rental prices for lodgings close to the shops—presumably because people who rent through Airbnb are "tourists" who are "sensitive to distances."
"The findings of this study suggest that, for the city of Amsterdam, the de facto legalization of cannabis actually has a positive externality," de Castro wrote. "This result puts new evidence to the debate of drug laws and policies, a matter that still lacks data and research."
Marijuana Dispensaries Reduce Local Opioid Overdose Rates, Study Finds
Photo courtesy of WeedPornDaily.