Wyoming Marijuana Activists Consider Suing Secretary Of State Over 'Incorrect' Ballot Signature Guidance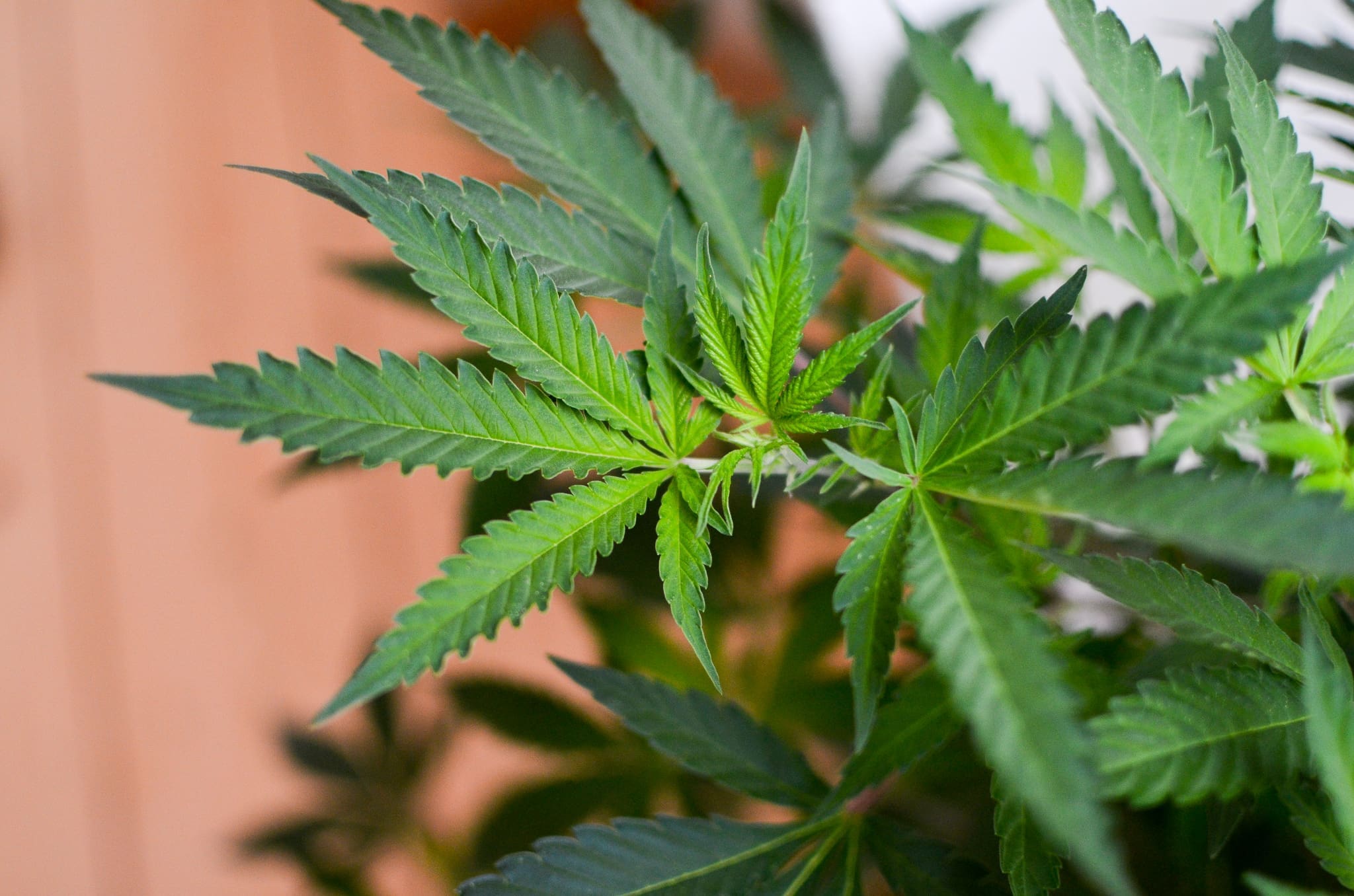 A disagreement over voter signatures to qualify two marijuana reform measures for Wyoming's 2024 election is turning into a back-and-forth between Secretary of State Chuck Gray (R) and the campaign behind the proposals, with cannabis advocates saying they are considering litigation over the matter.
Activists said on Thursday that Gray's office "provided incorrect information about the total number of signatures required and the process by which signatures are submitted," a misunderstanding that "derailed the cannabis petitions," which together would have legalized medical marijuana and decriminalized the possession of small amounts of cannabis.
Backers at Compassionate Options Wyoming, Wyoming NORML and the state Libertarian Party made the allegations in a press release Thursday, saying that the campaign actually "only needed 29,730 signatures instead of the over 40,000 initially directed."
"Under the newly revised rules," the release says, "the Wyoming cannabis petitions would have qualified for the 2024 ballot with 36,000 signatures."
Organizers first announced the failure of the measures in March. Wyoming NORML said at the time that although campaigners collected more than enough raw signatures to meet statewide thresholds for each initiative, they fell short of a state requirement that signatures represent a certain proportion of voters in two-thirds of all counties across the state.
In an interview with Marijuana Moment on Thursday, Apollo Pazell, a campaign consultant at Oquirrh Mountain Strategies and a backer of the reforms, said the current dispute boils down to how and when the secretary of state's office calculated the signature thresholds necessary to qualify the ballot measures.
"We contacted them multiple days trying to get to the bottom of this," Pazell said, "and were frankly given the runaround."
The campaign asserts that up until the day after its signature gathering deadline, a state website showed a minimum threshold of 41,776 to qualify an initiative for the ballot. "The day after our deadline passed," Pazell said, "they changed the signature requirement to 29,000."
Gray, for his part, called the claims outright lies. In a series of text messages to Marijuana Moment, he accused Pazell of "trying to shift blame for the fact that he did not look at the statute or case law, which would have made clear that the date of final submission controls the determination of which prior general election will be used" to calculate the 15 percent qualification threshold.
"Our administration never received any inquiry from the initiative sponsors as to what the initiative threshold was before their deadline to file petitions in March," he said. "The initiative started collecting petitions in September 2021, 15 months before I took office, which is when they would have received the threshold notification. Any inaccurate information would have come from the elections team under the previous Buchanan administration."
According to The Wayback Machine, which archives websites as they appeared in the past, the secretary of state's page on signature-gathering requirements was updated sometime between November 10, 2022 and February 6, 2023.
Pazell contends that "in a phone call with the secretary's office on January 13, 2023, organizers were told that all submissions must be submitted in one submission and that if the initiative fell short of the total signatures required, which according to Mr. Gray's office was 41,776, then a similar initiative would be excluded for five years."
Gray told Marijuana Moment, however, that his office changed the website to reflect the new signature thresholds on December 6, 2022, "contradicting what Apollo has said." Gray forwarded Marijuana Moment an email from 11:53 a.m. that day in which staff wrote to confirm that page had "been updated" to reflect the 29,730-signature threshold.
"This is another false claim by Apollo," the secretary of state said by text, contending that "Apollo told our office that the last conversation he had with the secretary of state's office was in December of 2022, which is the month before I took office."
"The initiative was never submitted, our administration received no inquiry about the threshold, and Apollo admitted he received bad information from the prior administration," he said.
Gray added Pazall had been involved in his opponent's campaign during the election for secretary of state last year. "This is just another lie from a political opponent," he said.
Pazall, for his part, said the same of Gray: "I think he is trying to deflect."
Earlier this month, Wyoming NORML's executive director, Bennett Sodeno, emailed the office's elections division for clarification on the requirements to qualify a ballot measure. "When we filed the last two petitions in 2021, we were told that we had to reach the signature threshold based on the 2020 elections, and we had until the end of February 2023 to return them to the secretary of state's office to qualify for the 2024 ballot. Was any of this incorrect?" he asked. "Then, in late November or early December 2022, we were told by the same office that we had to submit the petitions before the start of the legislative session or be disqualified."
"We have been told so many different things at this point," Sodeno added, "we just want to get it right when we go around again."
In a reply on Tuesday, a staff member wrote back with three different signature submission scenarios to qualify for the 2024 or 2026 ballots. "We apologize for any confusion you may have experienced in the past," the division wrote. "We are a whole new elections team, and we have undertaken a comprehensive review of the initiative process in recent months."
It's that response that appears to have sparked the campaign's allegations. Organizers now say they're "considering their political and legal options in the face of this new revelation, including submitting a second initiative or pursuing legal remedies."
"This fight is not over," Marshall Burt, a former state representative from the Libertarian Party, said in a statement. "Patients, veterans, and Wyoming families succeeded at collecting the signatures. This measure will be law no matter how hard they try to refuse our rights."
Sodeno of Wyoming NORML said in March that there had been tension between Gray's office and organizers around the signature count: "We couldn't rely on the SOS to do it, because he had his legal team determine that they could move the deadline up on us by two months, didn't tell us, and then promised one of our board members that it didn't matter how many we handed in, he would lose them."
In text messages to Marijuana Moment on Friday, Gray said those claims were false.
"Sodeno's statement from March is another inaccurate, made up lie," the secretary of state said. "The petition organizers have a consistent track record of making inaccurate statements and constantly changing their story to deflect blame for their errors."
Last year the Wyoming House speaker, Rep. Mark Baker (R), filed a bipartisan decriminalization bill to remove criminal penalties for possessing small amounts of cannabis and replace the state's current misdemeanor charge with a $100 fine. But that legislation did not receive a vote despite support from top GOP lawmakers. Baker said there simply wasn't time in a short session devoted to the state budget.
A bill to legalize and regulate cannabis for adult use in Wyoming advanced out of a House committee in 2021, but it did not move further by the end of that session.
Wyoming's neighbors Montana and South Dakota were among several states where voters approved marijuana legalization ballot measures in 2020, although the latter was overturned by the state Supreme Court and a subsequent effort last year was rejected by voters.
A poll released in 2020 found that 54 percent of Wyoming residents supported allowing adults in the state "to legally possess marijuana for personal use."
This story has been updated to include comments received Friday from Wyoming Secretary of State Chuck Gray.
Read the campaign's full press release below:
Psilocybin Associated With 'Significant' And 'Persisting' Decreases In Depression, Anxiety, Alcohol Misuse And More, New Study Finds
Photo courtesy of Philip Steffan.