Women Who Use Marijuana More Often Have Better Sex, Study Says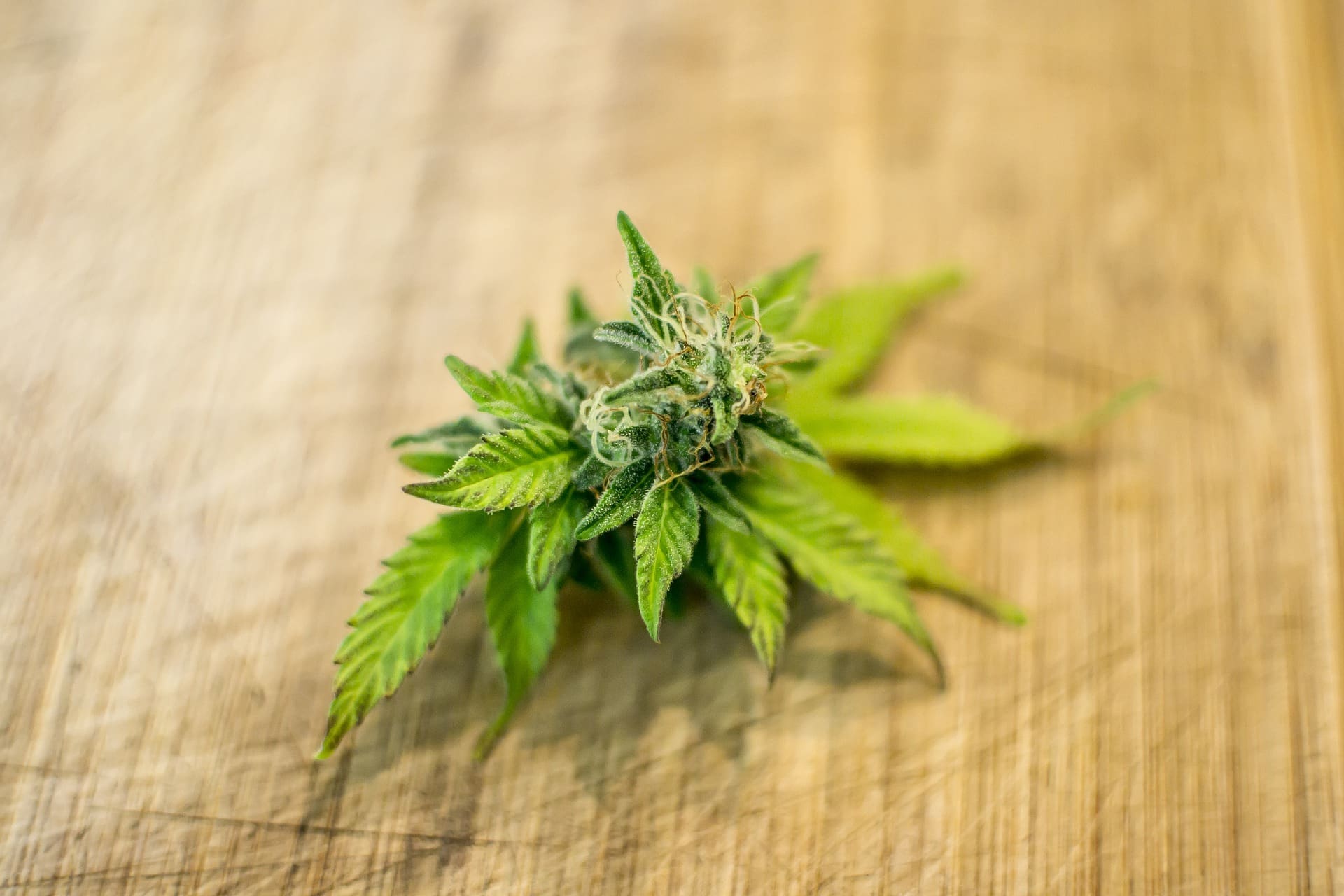 Among women who enjoy marijuana, there's no shortage of anecdotal evidence that adding a bit of cannabis can bring a thrill to the bedroom, and in states where the drug is legal, marketers have capitalized on that claim. THC-infused lubricants promise increased arousal and better orgasms, and some sexual health advocates have built entire careers on cannabis-enhanced intimacy. But is there anything behind the hype?
While researchers are still trying to tease out the precise relationship between cannabis and sex, a growing body of evidence indicates the connection itself is very real. The latest study, which asked women who use marijuana about their sexual experiences, found that more frequent cannabis use was associated with heightened arousal, stronger orgasms and greater sexual satisfaction in general.
"Our results demonstrate that increasing frequency of cannabis use is associated with improved sexual function and is associated with increased satisfaction, orgasm, and sexual desire," says the new study, published last week in the journal Sexual Medicine.
"Increased cannabis use was associated with improved sexual desire, arousal, orgasm, and overall satisfaction."
To reach their conclusions, the team analyzed online survey results from 452 women who responded to an invitation distributed at a chain of cannabis retail stores. Researchers asked respondents about their cannabis use and had each fill out a Female Sexual Function Index (FSFI) survey, a questionnaire designed to assess sexual function over the past four weeks. The survey scores six specific domains, including desire, arousal, lubrication, orgasm, satisfaction and pain.
"To our knowledge," the authors wrote, "this study is the first to use a validated questionnaire to assess the association between female sexual function and aspects of cannabis use including frequency, chemovar, and indication."
Generally speaking, a higher FSFI score is understood to indicate better sexual function, while a lower score indicates sexual dysfunction. Comparing frequency of cannabis use to each participant's FSFI score, the researchers determined that more frequent consumption was associated with lower rates of sexual dysfunction.
"For each additional step of cannabis use intensity (ie, times per week)," the report says, "the odds of reporting female sexual dysfunction declined by 21%."
"We found a dose response relationship between increased frequency of cannabis use and reduced odds of female sexual dysfunction."
Women who used cannabis more frequently had higher FSFI scores in general, indicating better sexual experiences overall. More frequent consumers also had higher specific FSFI subdomain scores—indicating things like greater arousal and better orgasms—although not all of those differences reached the threshold of statistical significance.
Another weak relationship showed that women who used cannabis frequently reported lower levels of pain related to sex.
"When stratified by frequency of use (≥3 times per week vs <3 times per week), those who used more frequently had overall higher FSFI scores and had higher FSFI subdomain scores except for pain," the study says.
The research doesn't shed much light on what marijuana products might work best for sexual stimulation, however.
"Our study did not find an association between cannabis chemovar (eg, THC vs CBD dominant), reason for cannabis use, and female sexual function," the researchers, who included members of the Stanford Medical Center's urology department and the medical director of the Victory Rejuvenation Center, wrote. "Neither, the method of consumption nor the type of cannabis consumed impacted sexual function."
Researchers said a number of mechanisms could explain the overall results, noting that prior studies have postulated that the body's endocannabinoid system is directly involved in female sexual function. It's also possible, authors wrote, that cannabis could be improving sex by reducing anxiety.
"As many patients use cannabis to reduce anxiety," the report says, "it is possible that a reduction in anxiety associated with a sexual encounter could improve experiences and lead to improved satisfaction, orgasm, and desire. Similarly, THC can alter the perception of time which may prolong the feelings of sexual pleasure. Finally, CB1, a cannabinoid receptor, has been found in serotonergic neurons that secretes the neurotransmitter serotonin, which plays a role in female sexual function thus activation of CB1 may lead to increased sexual function."
As the study notes, cannabis's potentially positive effect on women's sexual function was first noted in research from the 1970s and '80s, when women in research interviews who used cannabis reported better sexual experiences, including more intimacy and better orgasms. But subsequent research has yielded mixed results. Some studies have found that women's orgasms were actually inhibited by cannabis use. Authors of the new report said that past studies used interviews rather than a validated questionnaire to conduct research.
"The mechanism underlying these findings requires clarification," the authors said of their report, "as does whether acute or chronic use of cannabis has an impact on sexual function. Whether the endocannabinoid system represents a viable target of therapy through cannabis for female sexual dysfunction requires future prospective studies though any therapy has to be balanced with the potential negative consequences of cannabis use."
Regardless of the mechanics at work between marijuana and sex, emerging evidence is overwhelming that there's some sort of relationship at play. A nationwide survey conducted by an East Carolina University graduate student last year found that "participants perceived that cannabis use increased their sexual functioning and satisfaction." Marijuana consumers reported "increased desire, orgasm intensity, and masturbation pleasure." Numerous online surveys have also reported positive associations between marijuana and sex, and one study even found a connection between the passage of marijuana laws and increased sexual activity.
Yet another study, however, cautions that more marijuana doesn't necessarily mean better sex. A literature review published last year found that cannabis's impact on libido may depend on dosage, with lower amounts of THC correlating with the highest levels of arousal and satisfaction. Most studies showed that marijuana has a positive effect on women's sexual function, the study found, but too much THC can actually backfire.
"Several studies have evaluated the effects of marijuana on libido, and it seems that changes in desire may be dose dependent," the review's authors wrote. "Studies support that lower doses improve desire but higher doses either lower desire or do not affect desire at all."
CBD Is A 'Promising' Therapy In Treating Cocaine Misuse, Meta-Study Finds
Banking Activity Increases In States That Legalize Marijuana, Study Finds
While marijuana businesses often struggle to find banks that are willing to take them on as clients due to risks caused by the ongoing federal prohibition of cannabis, a new study found that banking activity actually increases in states that legalize marijuana.
The research doesn't make a direct connection between state-level marijuana reform and the increased activity, but it does strongly imply that there's a relationship—even if the factors behind the trend aren't exactly clear.
Researchers set out to investigate banking trends in states that have legalized cannabis, looking at bank regulatory filings with the Federal Deposit Insurance Corporation (FDIC) from 2011 to 2016. They found evidence that "banking activity (deposits and subsequent loans) increase considerably in legalizing states relative to non-legalizing states."
That's in spite of the fact that banks and credit unions run the risk of being penalized by federal regulators for working with businesses that deal with a federally controlled substance.
"While uncertainty can result in overly cautious behavior and hinder economic activity, we do not find evidence of this with cannabis laws and the banking industry," the authors wrote in the new paper—titled, "THC and the FDIC: Implications of Cannabis Legalization for the Banking System."
The study analyzed data from "150,566 bank-quarter observations from 6,932 unique banks located in 46 different states." It found that deposits increased by an average range of 3.14-4.33 percent—and bank lending increased by 6.54-8.62 percent—post-legalization.
"Our results indicate that deposits and loans increased for banks after recreational cannabis legalization."
Of course, it makes sense that legal states would see increased financial activity in the banking sector after opening a new market, even if only some banks choose to take the risk of working directly with cannabis businesses. The emerging marijuana industry also supports an array of ancillary firms and traditional companies that provide services to dispensaries and grow operations.
As of June 30, there were 706 financial institutions that had filed requisite reports saying they were actively serving cannabis clients. Thats up from 689 in the previous quarter but still down from a peak of 747 in late 2019.
But the question remains: why are some banks deciding to take on marijuana clients while others remain wary of federal repercussions?
The study authors—from the University of Arizona, Drexel University, San Diego State University and Scripps College—put forward two possibilities about why "the risk from regulatory uncertainty did not decrease banks' willingness to accept deposits or make loans."
The increase "may suggest that banks were either unconcerned about the potential risk associated with accepting cannabis related deposits or optimistic about the chances that regulations will adapt to the needs of legalizing states," the paper reasons.
Confidence about working with a federally illegal industry may well have been bolstered in 2014 when the Financial Crimes Enforcement Network (FinCEN) under the Obama administration issued guidance to financial institutions on reporting requirements for cannabis-related businesses.
The second option, optimism about federal reform, also seems possible. It was around the time that the bipartisan Secure and Fair Enforcement (SAFE) Banking Act was first introduced that there was a notable spike in financial institutions reporting that they have marijuana business clients.
In the years since, that legislation has been approved in some form five times in the U.S. House of Representatives, but it's continued to stall in the Senate. In general, banks reporting marijuana accounts has remained relatively stable since 2019.
"Although many have speculated about the increased legal risks to banks, there is a lack of evidence for instances where banks are criminally prosecuted or lose their federally insured status," the study states. "If these negative repercussions rarely happen, it makes sense that banks would not respond to the legislative uncertainty."
"As more state regulators issue statements in support of banks and credit unions serving the cannabis industry, the financial institutions can become more optimistic about the chances that regulations will adapt in their favor with time," the authors wrote.
Despite optimism for future reform that certain lawmakers have expressed, it doesn't necessarily take the sting out of the latest failed attempt to secure protections for banks that choose to work with state-legal cannabis businesses as part of a large-scale defense bill.
A pro-reform Republican senator recently slammed Democrats for failing to advance marijuana banking reform despite having a congressional majority and control of the presidency.
For what it's worth, the secretary of the U.S. Treasury Department recently said that freeing up banks to work with state-legal marijuana businesses would "of course" make the Internal Revenue Service's (IRS) job of collecting taxes easier.
With respect to the SAFE Banking Act, a bipartisan coalition of two dozen governors recently implored congressional leaders to finally enact marijuana banking reform through the large-scale defense legislation.
A group of small marijuana business owners also recently made the case that the incremental banking policy change could actually help support social equity efforts.
Rodney Hood, a board member of the National Credit Union Administration, wrote in a recent Marijuana Moment op-ed that legalization is an inevitability—and it makes the most sense for government agencies to get ahead of the policy change to resolve banking complications now.
Rhode Island Governor Includes Marijuana Legalization And Expungements In Budget Request
Young People Who Use Marijuana Have Better Orgasms and Sexual Function, Study Says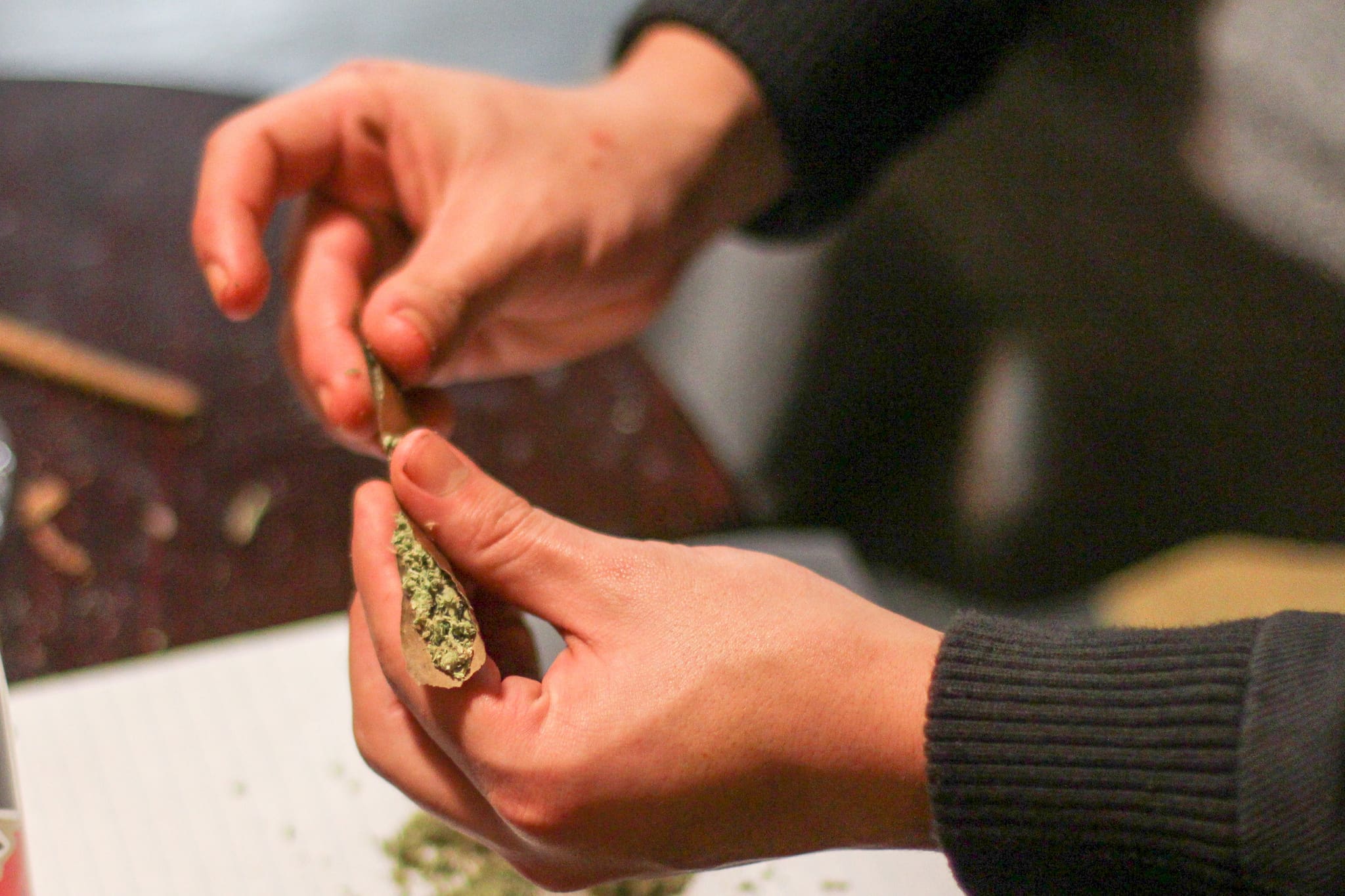 Young people who smoke marijuana and drink alcohol have better orgasms and overall sexual function than their peers who abstain or use less, a study in Spain recently concluded.
Because the existing scientific literature on the impact of drinking and drug use on sexual functioning is contradictory—finding both benefits and harms—a team of researchers from the University of Almeria designed the new observational study to analyze their affect with three commonly used surveys to detect potential risky drinking and cannabis use, as well as changes to one's sexual functioning.
"Sexual function in young people who use cannabis and alcohol more frequently was shown to be better than in those who do not use either."
From January to June 2020, researchers assessed 185 females and 89 males between the ages of 18 and 30 who were either regular cannabis or alcohol users or non-users, excluding those who used other substances like opiates or MDMA, as well as screening out those with pre-existing conditions like depression and diabetes, which could have a negative impact on their sexual performance.
"Sexual function is improved in young people who are high-risk cannabis consumers with a moderate risk of alcohol use, resulting in increased desire, arousal, and orgasm," the study, published at the end of last month in the Journal Healthcare, found. "This improvement is usually associated with a reduction in anxiety and shame, which facilitates sexual relationships."
The cannabis users scored higher than non-users on both the overall sexual functioning scale and the subscales of arousal and orgasm. And those who used cannabis the most were found to report higher sexual functioning and arousal scores than the moderate users. No differences were found on the desire and orgasm subscales between moderate and heavy users and no differences were detected amongst men and women respondents to the survey.
"Our findings indicate that young people who use cannabis frequently, regardless of gender, have better overall sexual function."
When it comes to alcohol use, no significant differences in either overall sexual function or in any of the subscales measured, were found between drinking and non-drinking participants. However, there were statistically significant differences based on levels of alcohol consumption, potentially suggesting some dose dependent outcomes.
Those who reported heavy drinking scored higher on the total sexual function questionnaire and the arousal subscale than those who did not drink at all, the study found. And the high consumption participants had significantly higher total questionnaire and orgasm subscale scores than the moderate consumption participants. But those participants who reported an existing alcohol dependence had significantly lower scores than their peers whose drinking was evaluated to be merely at a higher risk for dependency.
These marijuana results are consistent with previous studies that found cannabis use enhances sex and masturbation, increases sexual desire and leads to better orgasms, as well as those that have found cannabis consumers have more sex than cannabis abstainers, and a higher score on sexual health inventories and serum testosterone levels.
"The findings of this study revealed a higher score in sexual function, as well as arousal and orgasm, in subjects at risk of having cannabis-related problems and risk of addiction associated with alcohol consumption."
Older studies that previously found some evidence of erectile dysfunction among heavier alcohol consumers may have been influenced by the older ages of the respondents, according to the research team behind the new paper, which focused on individuals in their late teens and 20s, "where erectile dysfunction is less common."
Questions remain about the different types of sexual relationships (long-term vs sporadic vs unstable) that frequent consumers engage in or if there is any correlation between use and relationship type.
The research team also cautioned that this study did not capture any potential medium range and longer-term consequences of heavier drinking and cannabis use, including any potential proclivity to engage in less safe sex practices due to inebriation.
Since the increased desire, arousal, and orgasms in young people who are high-risk cannabis consumers with a moderate risk of alcohol use, is usually associated with a reduction in anxiety and shame, which facilitates sexual relationships, the study called for future sex education practices to focus on strategies that reduce shame and anxiety, to prevent young people from developing potential drug and alcohol dependency issues later on in their lives.
Photo courtesy of Martin Alonso.
Federal And State Officials Collaborate On Marijuana Standardization Proposals At National Conference
One-Third Of Programmers Use Marijuana While Working, With Many Touting Creative Benefits, Study Finds
More than one-third of software programmers say they've used marijuana while working, with many finding that it helps promote creativity and get them into the "programming zone," according to a new study.
Researchers at the University of Michigan said that anecdotal evidence suggested that those in programming were more likely to use cannabis on the job, so they set out to conduct the "first large-scale survey" on the topic, asking 803 developers to detail how marijuana comes into play in their work.
A main motivation for the study was the fact that drug testing policies remain common in the programming sector, which may be contributing to "hiring shortages for certain jobs."
That's even the case at the federal level, the study authors note, citing comments by former FBI Director James Comey, who said in 2014 that he was interested in loosening employment policies around cannabis because some prospective agents "want to smoke weed on the way to the interview."
2) The main motivations for using cannabis while programming are related to enjoyment or perceived programming enhancement. Wellness-related motivations (e.g., mental health or chronic pain) are less common. (3/6)

— Madeline Endres (@cellocorgi) December 2, 2021
"This prohibition of cannabis use in software engineering has contributed to a widely-reported hiring shortage for certain US government programming jobs," the study says.
All told, 35 percent of survey participants said that they've "tried cannabis while programming or completing another software engineering-related task." Seventy-three percent of that group said they've consumed marijuana while working in the past year.
The study—titled "Hashing It Out: A Survey of Programmers' Cannabis Usage, Perception, and Motivation" and published this month in Cornell University's arXiv—also looked at frequency of use among those who said they've used marijuana while engineering.
Fifty-three percent said they've consumed cannabis while programming at least 12 times, 27 percent said they used it at least twice a week and four percent said they use it while working on a nearly daily basis.
The study authors wanted to get a better understanding of why programmers chose to consume marijuana, too. And they found that the most common tasks that people used marijuana for were brainstorming, prototyping, coding and testing.
"Overall, we found that programmers were more likely to report enjoyment or programming enhancement motivations than wellness motivations: the most common reasons were 'to make programming-related tasks more enjoyable' (61%) and 'to think of more creative programming solutions' (53%)," the study found. "In fact, all programming enhancement reasons were selected by at least 30% of respondents. On the other hand, general wellness related reasons (such as mitigating pain and anxiety) were all cited by less than 30% of respondents. Thus, while wellness does motivate some cannabis use while programming, it is not the most common motivation."
4) Software managers disapprove of cannabis use less than employees think they do 🙂 (5/6)

— Madeline Endres (@cellocorgi) December 2, 2021
While there's a notable prevalence of cannabis consumption among programmers, even most of those who don't use marijuana are supportive of reform, the study found.
"Ninety-one percent of our participants say that marijuana use should be legal for both recreational and medicinal use compared to 60 percent of the general United States population in 2021," the authors wrote.
The study also found that "cannabis use while programming occurs at similar rates for programming employees, managers and students despite differences in cannabis perceptions and visibility."
"Our results have implications for programming job drug policies and motivate future research into cannabis use while programming," the study states.
Drug testing policies have become a hot topic as more states enact legalization.
After New York opted to end prohibition this year, for example, the state Department of Labor announced that most employers are no longer allowed to drug test most workers for cannabis.
Amazon recently said that its earlier decision to end drug testing for cannabis will also be retroactive, meaning former workers and applicants who were punished for testing positive for THC will have their employment eligibility restored.
Lawmakers in the Senate and House have both included language in recent appropriations reports urging a review of employment policies for federal agencies with respect to personal use of cannabis. The House version passed in July, while the Senate Democrats' report was released in October.
The Office of Personnel Management (OPM) issued a memo to federal agencies this year that says admitting to past marijuana use should not automatically disqualify people from being employed in the federal government.
Meanwhile, the Biden administration came under criticism after it was reported that it had fired or otherwise punished dozens of staffers who admitted to prior marijuana use. That came after the White House instituted a policy of granting waivers to some staff who've used cannabis.
Press Secretary Jen Psaki subsequently said that nobody in the White House was fired for "marijuana usage from years ago," nor has anyone been terminated "due to casual or infrequent use during the prior 12 months." However, she's consistently declined to speak to the extent to which staff have been suspended or placed in a remote work program because they were honest about their history with marijuana on a federal form that's part of the background check process.
Researcher Uses Reddit To Learn What Kinds Of Marijuana Posts Influenced Legalization Attitudes