CBD Is A 'Promising' Therapy In Treating Cocaine Misuse, Meta-Study Finds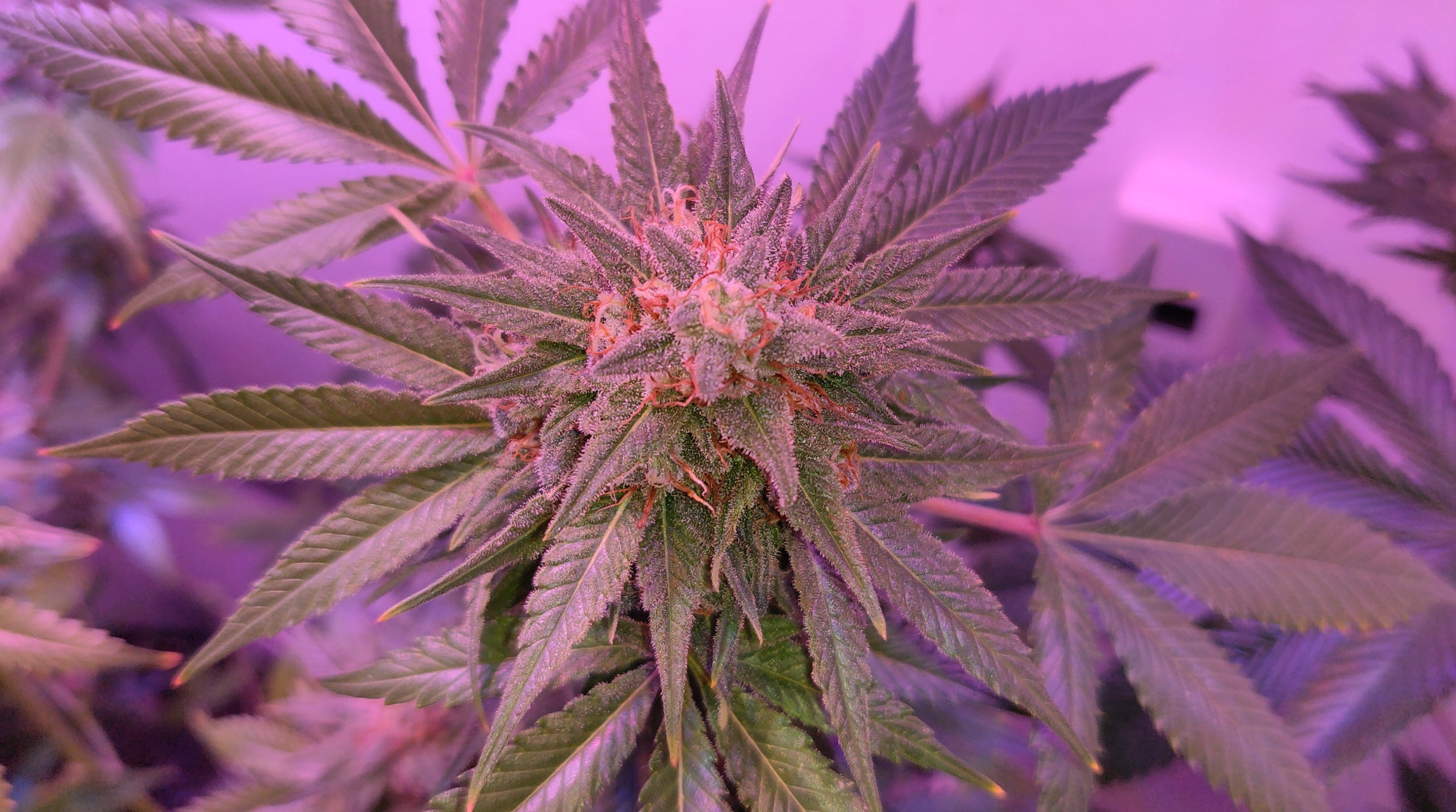 A key component of marijuana shows promise in the treatment of cocaine misuse, according to a new meta-study.
Scientists analyzed 14 studies from the past five years on the administration of CBD in animal subjects consuming cocaine, and determined that the non-intoxicating ingredient appears to have a multitude of effects that mitigate addictive behaviors.
"CBD promotes reduction on cocaine self-administration. Also, it interferes in cocaine induce brain reward stimulation and dopamine release," the study, published this month in the journal Pharmacology Biochemistry and Behavior, states. "CBD promotes alteration in contextual memory associated with cocaine and in the neuroadaptations, hepatotoxicity and seizures induced by cocaine."
"CBD is a promising adjunct therapy for the treatment of cocaine dependence."
While not all of the studies under review were consistent with one another, and the researchers emphasized the need for human trials, they said that animal research has generally indicated CBD can reduce self-administration of cocaine and many symptoms of addiction.
For example, a 2018 study found that a 20 mg/kg daily dose of cannabidiol led to a "significant difference in the consumption of [cocaine] on the 10th day of the study and lower consumption throughout the entire procedure compared to the control group" of mice.
In 2019, researchers similarly reported that "the systemic administration of CBD (20 mg/kg)" 30 minutes before testing "significantly reduced the self-administration of low doses of cocaine." The effect did not occur with lower concentrations of CBD, however.
Another study that was analyzed showed that 10 and 20mg/kg CBD doses "significantly increased the threshold for self-stimulation, suggesting a reduction in the brain-stimulation reward," which is a major component of addiction.
Rat subjects with a history of cocaine use that were treated with the cannabis compound also exhibited less anxiety, according to another study. That was "evidenced by the greater time spent in the open arms of the elevated plus maze."
"The evidence described in the present systematic review indicates that CBD is a promising adjunct therapy for the treatment of cocaine dependence due to its effect on cocaine consumption, brain reward, anxiety, related contextual memories, neuroadaptations and hepatic protection as well as its anticonvulsant effect and safety," the study authors concluded.
"The clinical administration of CBD leads to a reduction in the self-administration of cocaine and, consequently, the amount of the drug consumed. Moreover, the reward induced by cocaine is blunted by CBD treatment."
"Among the other findings of the present literature review, neuroadaptations promoted by cocaine were attenuated; contextual memory associated with cocaine was reduced; anxiety related to cocaine consumption was reduced; and hepatotoxicity and seizures associated with cocaine use were reduced when animals were treated with CBD. Considering the low toxicity, the absence of severe side effects and the reduction of cocaine-related behavior, CBD is a promising adjuvant in treatment processes for individuals with problems related to cocaine use."
There has been widespread interest in the potential risks and therapeutic benefits of CBD since hemp and its derivatives were federally legalized under the 2018 Farm Bill. Most recently, a White House office completed a review of pending Food and Drug Administration (FDA) guidance on marijuana and CBD research.
FDA also submitted a report to Congress this month that showed significant inconsistencies between cannabinoid concentrations listed on product labels and what they actually contain.
A recent industry-funded study on CBD concluded that the compound represents a potentially promising tool for dental hygiene, preventing health conditions such as plaque and gingivitis.
'Lazy Stoner' Stereotype Smashed By Study Finding Marijuana Consumers Exercise More
Photo courtesy of Mike Latimer.