Why Congressional Democrats Deleted Their Anti-Marijuana Tweet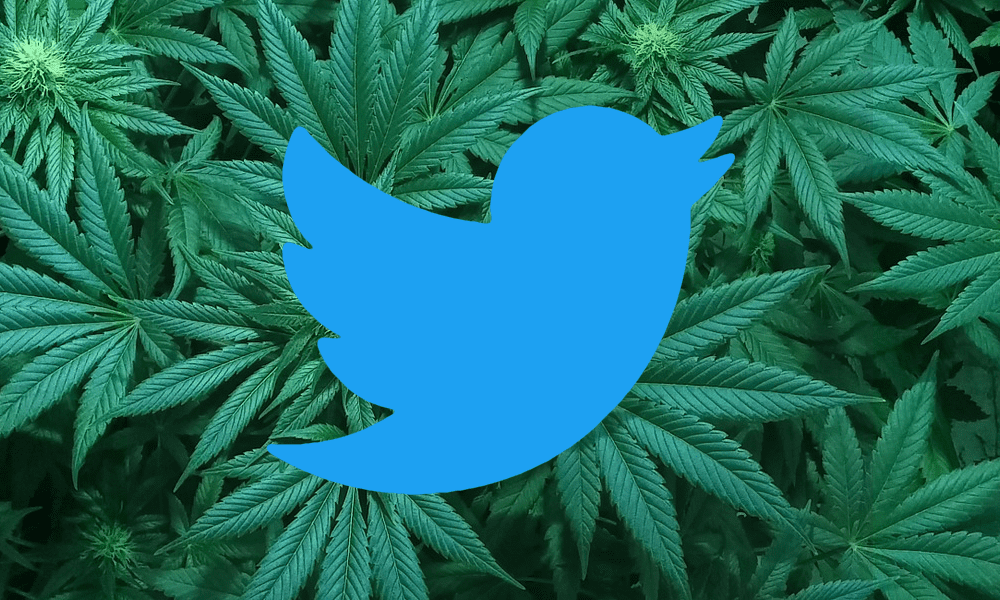 A Democratic organization tasked with regaining the party's control of the U.S. House of Representatives tweeted a bizarre anti-marijuana attack on a politically vulnerable Republican congressman this week, but the group meekly walked back the comments after being called out about it…by me and some of the lawmakers it represents.
It started with a tweet, posted on Monday by the Democratic Congressional Campaign Committee (DCCC).
"GOP Rep. Dana Rohrabacher…has a 'cult-like fixation on marijuana,'" the supposedly progressive group tweeted, quoting an article from conservative magazine National Review bashing the California congressman.
"It's why [Democratic opponent] @HarleyRouda needs your help flipping this seat Clinton won from #RedToBlue," the party organ added.
I was immediately struck by the tweet when I saw it minutes after it was posted. The vast majority of Democratic voters support marijuana legalization, as do all of the party's U.S. senators who are thought to be weighing 2020 presidential campaigns.
Whenever Rohrbacher's amendment to protect state medical cannabis laws from federal interference has reached the House floor, the overwhelming majority of Democratic lawmakers have consistently voted for it.
"There are a lot of reasons why Democrats and progressives would wish for Rohrabacher to lose his reelection fight, aside from the fact that 'flipping this seat from red to blue' could make the difference in determining which party controls the House come January. But marijuana is not one of them," I wrote in a Los Angeles Times op-ed on Thursday.
"The Democratic committee could have highlighted Rohrabacher's position that homeowners should have the right to refuse to sell property to gay people — something mentioned by National Review in the same sentence as that cannabis quip. Or his position on climate change. Or healthcare.
"Rep. Earl Blumenauer (D-Ore.), who has cosponsored many marijuana measures with Rohrabacher, told me in an emailed statement that the campaign committee's tweet was 'stupid,' adding that he expressed those sentiments directly to the organization itself."
Hours after the publication of my piece, DCCC has deleted the offending tweet, without comment.
In addition to Blumenauer's public blasting of the organization's tweet in my op-ed, at least one other Democratic congressman raised the issue during the party's House Steering and Policy Committee on Thursday, a lawmaker who was in the room, but wished not to be named, told me.
"Pure bad karma and politics," the legislator said, of the DCC tweet.
Indeed, beyond just Democrats, a growing majority of voters overall, as well independents and even Republicans specifically now support legalization.
California's 2016 legal cannabis measure won by a significant margin in Rohrabacher's district, so it's somewhat of a mystery as to why Democrats thought attacking him over his leadership on the issue was a smart strategy to win back the seat.
Rohrabacher himself seemed to revel in the Democrats' stepping in it and having to walk back their attack.
Rouda/Pelosi allies scramble 2 delete false attack on my record, as they struggle to sell their big gov/high tax agenda #ca48

— Dana Rohrabacher (@DanaRohrabacher) July 12, 2018
GOP pollster Frank Luntz chimed in, too.
The only times Dana Rohrabacher's #CA48 challenger has tweeted about marijuana was to mock his support of legalization. pic.twitter.com/v5iBTJvXF1

— Frank Luntz (@FrankLuntz) July 12, 2018
American support for marijuana legalization:

• 57% of Republicans
• 77% of Democrats
• 62% of independentshttps://t.co/xfThxjhe11

— Frank Luntz (@FrankLuntz) July 12, 2018
One fun note that I didn't have space to include in my LA Times op-ed is the fact that DCCC's own chairman, Congressman Ben Ray Luján (D-NM), himself voted three times on the House floor in favor of Rohrabacher's medical cannabis amendment and even backed a broader measure from Congressman Tom McClintock (R-CA) that would have protected state recreational marijuana laws from federal interference.
Democrats should be campaigning on, instead of attacking, marijuana law reform.
Unless they want to remain the minority party.