Where Presidential Candidate Tim Ryan Stands On Marijuana
Rep. Tim Ryan (D-OH) announced that he was running for the 2020 Democratic presidential nomination on April 4, 2019 and dropped out on October 24. The congressman supports marijuana legalization and has cosponsored a number of wide-ranging cannabis reform bills in recent years.
Ryan earned an "A" grade from NORML. Here's a closer look at his record on the issue.
This piece was last updated on October 24, 2019 to include the candidate's statements and policy actions on marijuana since joining the race.
Legislation And Policy Actions
Since he started his tenure in Congress in 2003, Ryan has supported various marijuana and hemp-related amendments on the House floor, but most of his proactive bill cosponsorships have taken place more recently, in the 115th and 116th Congresses.
He cosponsored of the Marijuana Justice Act, a bold legislative proposal to federally deschedule cannabis and punish states that enforce marijuana in racially or socioeconomically disproportionate ways, in 2018 and 2019. He also backed a bipartisan bill that secures banking access for marijuana businesses. He cosponsored an earlier version of the bill in 2017 as well.
Additionally, the congressman put his name on legislation to shield legal cannabis states from federal intervention in the 116th and the 115th Congresses. This time around he was an original cosponsor.
Ryan cosponsored legislation to federally regulate marijuana like alcohol and another bill to provide tax fairness for the cannabis industry.
Before he got behind marijuana-specific bills, the congressman backed legislation to remove hemp from the Controlled Substances Act on two occasions.
But while he might not have as many cosponsorships on record as compared to some of his Democratic colleagues, Ryan has been consistent in his support for amendments protecting states that have legalized cannabis for medical or recreational purposes. He voted in favor of measures protecting medical marijuana states from 2003 to 2015. He did the same for amendments covering adult-use and CBD-only states in 2015.
He also voted for measures that would allow doctors at the Department of Veterans Affairs to recommend cannabis for medical purposes in 2014, 2015 and 2016.
Ryan supported amendments to protect states that have legalized industrial hemp from in 2014 and 2015, and he also voted in favor of an amendment to secure banking access for marijuana businesses in 2014.
Quotes And Social Media Posts
Ryan hasn't talked frequently about marijuana policy on social media—at least compared to some of the other 2020 Democratic candidates. His first tweets on the issue were shared shortly after the congressman signed on to the Marijuana Justice Act, sponsored by Sen. Cory Booker (D-NJ).
1/ We have ignored the social and economic toll of our marijuana laws for too long. It is morally wrong, economically nonsensical, and an unnecessary strain on our already strained law enforcement officials. https://t.co/wrRvvQdaQT

— Congressman Tim Ryan (@RepTimRyan) July 20, 2018
3/ I am proud to stand on the side of justice by cosponsoring legislation to begin righting the wrongs of decades of misinformed drug policy and make marijuana legal in all 50 states. #MarijuanaJustice

— Congressman Tim Ryan (@RepTimRyan) July 20, 2018
After then-Attorney General Jeff Sessions rescinded Obama-era guidance that laid out federal priorities for marijuana enforcement, Ryan wrote on Facebook that the move represented a "betrayal" by President Donald Trump, who pledged to let states set their own cannabis laws.
"During the campaign, President Donald J. Trump thought this issue should be left up to the states," he wrote. "What changed?"
Some of Ryan's most comprehensive comments on cannabis policy came from a 2018 op-ed he wrote for CNN. In the piece, the congressman outlined his evolution on the issue, explaining that while he'd been reluctant to embrace the policy position as co-chair of the House Addiction, Treatment and Recovery Caucus, he'd witnessed the long-term, racially disproportionate harms of prohibition.
"But after meeting with countless Ohio families and youth whose lives have been irreparably harmed by a marijuana arrest, I find the social and economic injustices of our marijuana policy too big to ignore," he wrote. "I firmly believe no person should be sentenced to a lifetime of hardship because of a marijuana arrest. It is morally wrong and economically nonsensical." 
"The War on Drugs failed the American people. It is time for us to take the necessary steps to right our nation's wrongs. We cannot afford to leave people behind and money on the table. If we are truly a nation that believes in second chances, our federal marijuana laws must change. America is speaking. Congress must act."
In an interview with TIME, Ryan said the country is "wasting a lot of money we're currently spending to put people in jail" and that legalization "would also give us more tax revenue to take care of the opioid addiction."
Ryan toured an Ohio medical cannabis cultivation facility in January 2019 after the company was awarded the state's first provisional license.
"This is just an amazing opportunity for us in Ohio to be leaders in the field of medical cannabis," he said at a news conference. "I'm really excited to be here and excited about the job opportunities that are going to be created in the city of Akron."
"Akron's first medical marijuana harvest is a huge step for Ohio as it continues to roll out legal medical marijuana," he added. "There are thousands of patients looking for relief, and this harvest will help in providing access to safe, quality medicine to those who need it."
Ryan defended his support for legalization during a debate with his reelection opponent in 2018.
"I didn't come to this lightly," he said. "But if you have a dollar and you're spending 50 cents on the drug that's killing people and 50 cents on the drugs that aren't killing anybody at all, to me it makes sense to spend the whole dollar on the people who are dying and trying to prevent it."
Personal Experience With Marijuana
Ryan has not publicly commented about any personal experience with cannabis.
Marijuana Under A Ryan Presidency
While Ryan is not the lead sponsor of any marijuana legislation, he has increasingly stepped up his involvement with the issue over time to the point that he called for cannabis to be legal in all 50 states. Perhaps a more important indication of how he feels is the fact that whenever he has been required to vote on cannabis amendments on the House floor, he has consistently supported reform.
All of that indicates Ryan would probably not direct a crackdown on state-legal marijuana activities and, more likely, would support efforts to push bold reform like the Marijuana Justice Act. That said, his limited commentary on the issue to date indicates that it might not be a top priority for his administration.
Where Presidential Candidate Pete Buttigieg Stands On Marijuana
80 Top Law Enforcement Officials, Including A Biden Nominee, Urge SCOTUS To Hear Safe Injection Drug Case
A coalition of 80 current and former prosecutors and law enforcement officials—including one who is President Joe Biden's pick for U.S. attorney of Massachusetts—have filed a brief urging the Supreme Court to take up a case on the legality of establishing a safe injection facility where people can use illicit drugs in a medically supervised environment.
The nonprofit organization Safehouse was set to launch a safe consumption site in Philadelphia before being blocked by a legal challenge from the Trump administration, and it filed a petition with the nation's highest court last month to hear the case. Now the group of law enforcement officials associated with Fair and Just Prosecution are calling on the Supreme Court to act in an amicus brief.
"Amici have an interest in this litigation because overdose prevention sites (OPSs) are among the harm reduction and public health interventions that have proven effective in preventing fatal overdoses and diverting people from unnecessary and counterproductive interactions with the justice system," they wrote. "Amici, many of whom are currently or were previously responsible for enforcing the nation's drug laws, also believe that the Controlled Substances Act cannot be construed to prohibit operation of a facility designed to address the most acute aspects of this public health emergency."
"As law enforcement and criminal justice leaders, amici's objective is to maintain public safety; saving lives and promoting health is as central to that mission as preventing and prosecuting crime."

Read the full brief: https://t.co/e4Sv6oba4b

— Fair and Just Prosecution (@fjp_org) September 17, 2021
If the court agrees to hear the dispute, advocates will be looking toward the Biden Justice Department and whether it will continue the federal government's opposition to allowing supervised injection facilities. It would be a precedent-setting case that could steer policy for years to come, meaning Safehouse is taking a significant risk by pursuing the appeal of its loss in a lower court before the majority of conservative justices.
"Failing to address the loss of life resulting from drug overdoses—and criminalizing a community-based public health organization working to save lives—will further erode trust in the justice system," the new brief states. "If there were ever a time to demonstrate that our government values the dignity of human life, that time is now."
While President Joe Biden hasn't weighed in directly on safe consumption sites, there's been a theme within his administration of embracing the general concept of harm reduction for drugs. The White House Office of National Drug Control Policy (ONDCP), for example, said that "promoting harm-reduction efforts" is a first-year priority. In an overview of its objectives, the office said it intends to expand "access to evidence-based treatment," enhance "evidence-based harm reduction efforts" and promote "access to recovery support services."
These goals theoretically align with those of Safehouse, which wants to give people with substance use disorders a facility where medical professionals can intervene in the event of an overdose and provide people with the resources to seek recovery.
Among the signatories on the amicus brief are a former deputy assistant attorney general under Obama, district attorneys of Baltimore, Cook County, Dallas County, Los Angeles County, Manhattan, Philadelphia, San Francisco County and Seattle and the former attorneys general of Ohio, Vermont and Virginia.
But one signatory who especially stands out is Rachael Rollins, the district attorney of Suffolk County, Massachusetts who is Biden's nominee for U.S. attorney of Massachusetts.
"As an elected prosecutor, I have a responsibility to protect every member of my community, which requires moving away from criminal justice responses to substance use disorder," Rollins said in a press release. "Instead, we must embrace proven public health strategies as potential solutions. Lives depend on it."
Philadelphia District Attorney Larry Krasner said the drug war "has taken too many lives already, and criminalization has only exacerbated this devastating toll." He added: "We need a new way forward that allows communities to address the overdose crisis with harm reduction approaches proven to save lives and improve community safety."
"Our nation's failed war on drugs has taken too many lives…and criminalization has only exacerbated this devastating toll. We need a new way forward that allows communities to address the overdose crisis with harm reduction approaches proven to save lives." –@DA_LarryKrasner

— Fair and Just Prosecution (@fjp_org) September 17, 2021
Fair and Justice Prosecution, the group that coordinated the amicus brief, also organized a tour of Portugal for 20 top prosecutors in 2019 so they could learn about the successful implementation of the country's drug decriminalization law.
Safehouse won a battle in a federal district court in 2019 to proceed with the facilities. But in January, the U.S. Court of Appeals for the Third Circuit overturned the decision, ruling that permitting such facilities would violate a 1980s-era federal statute that bars organizations from running operations "for the purpose of unlawfully… using controlled substances." That law was passed while Biden served in the Senate and helped push punitive drug policies that have had lasting consequences.
"As current and former criminal justice leaders, amici have seen first-hand how the classic 'war on drugs' approach to drug control—with its almost exclusive focus on aggressive criminal law enforcement—has exacerbated the overdose epidemic," the pro-reform prosecutors and cops wrote in the new brief. "This experience confirms that no jurisdiction can arrest its way out of this public health problem. Fatal overdoses are a symptom of substance use disorder, a medical condition requiring a medical response."
"Distorting federal drug laws to prohibit an [overdose prevention site] or to prosecute its sponsors would further undermine trust in the justice system and faith in the fair and sensible application of our drug laws. Interpreting federal criminal law to bar empirically validated harm reduction measures would make no one safer; it would only impede cooperation between law enforcement and the communities they serve."
In its original petition to the Supreme Court in the current safe injection site case, Safehouse argued that the justices should "grant review to determine whether" federal statute really does prohibit "non-commercial, non-profit social service agencies…from establishing an overdose-prevention site that includes medically supervised consumption."
"This question is a matter of life or death for thousands of Philadelphians and many thousands more throughout the country," it said. "Tragically, while respondents have been pursuing this declaratory judgment against Safehouse, more than 3,200 people died in Philadelphia of drug overdoses—many of which could have been prevented if medical care had been immediately available through supervised consumption services."
Safehouse also pointed out that Xavier Bacerra, the Biden administration's secretary of health and human services, was among eight top state law enforcement officials who filed an earlier amicus brief in support of the organization's safe injection site plan when he served as California's attorney general.
The organization put the gravity of the case in no uncertain terms, painting a picture of how its proposed facility can save lives.
"When breathing stops, even a brief delay while waiting for medical help to arrive may result in an otherwise preventable overdose death or irreversible injury," the petition says. "As a result, every second counts when responding to an opioid overdose; as more time elapses, the greater the risk of serious injury and death. Ensuring proximity to medical care and opioid reversal agents like the drug Naloxone at the time of consumption is therefore a critical component of efforts to prevent fatal opioid overdose."
"Intervention by this Court is warranted to make clear that the federal law does not criminalize this essential public health and medical intervention designed to save lives from preventable overdose death," it continues.
Safehouse argued that the appeals court's interpretation of the law "eviscerates the intended boundaries of the statute and would criminalize the operation of legitimate businesses, charities, families, and good Samaritans that serve and reside with those suffering from addiction."
If the Supreme Court were to take up the case and rule in favor of Safehouse, it could embolden advocates and lawmakers across the country to pursue the harm reduction policy.
The governor of Rhode Island signed a bill in July to establish a safe consumption site pilot program where people could test and use currently illicit drugs in a medically supervised environment. It became the first state in the country to legalize the harm reduction centers. It's not clear whether the Department of Justice will seek to intervene to prevent the opening of such facilities in that state.
Massachusetts lawmakers advanced similar legislation last year, but it was not ultimately enacted.
A similar harm reduction bill in California, sponsored by Sen. Scott Wiener (D), was approved in the state Senate in April, but further action has been delayed until 2022.
At the same time that Safehouse is turning to the Supreme Court, it also announced recently that it will be returning the the federal district court that gave it an initial 2019 victory in support of establishing a safe injection facility before it was overturned in the appeals court.
The organization is making the unique argument that the federal government's decision to block it from providing the service violates religious freedom by subjecting participants "to criminal penalties for exercising their sincerely held religious beliefs that they have an obligation to do everything possible to preserve life and to provide shelter and care to the vulnerable, including those suffering from addiction."
In 2018, a congressional subcommittee approved legislation to specifically prohibit Washington D.C. from using local tax dollars to help open safe consumption facilities. But that provision was not enacted and has not been reintroduced since.
A 2020 study found that people "who reported using supervised injection facilities on an at least weekly basis had a reduced risk of dying compared to those who reported less than weekly or no use of this health service."
Read the amicus brief from the prosecutors on the Safehouse safe injection site case below: 
Safehouse Amicus Sept 2021 by Marijuana Moment
Former GOP Congressman Who Actually Supported Marijuana Reform Enters The Cannabis Industry
Photo courtesy of Jernej Furman.
Former GOP Congressman Who Actually Supported Marijuana Reform Enters The Cannabis Industry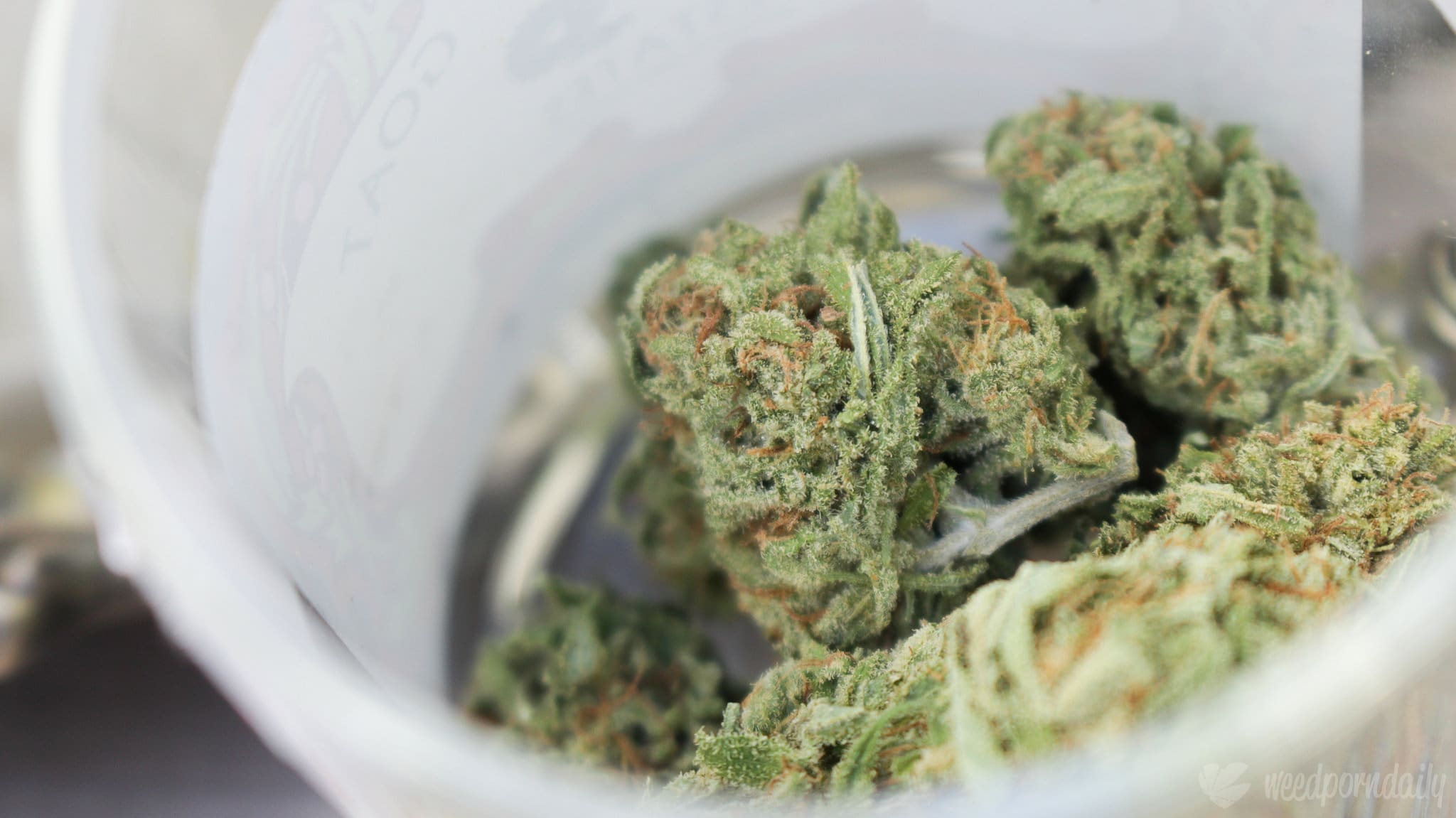 Lately it's come to seem as if most of the former politicians who've entered the marijuana industry were unhelpful or downright hostile to legalization when they were in office. But on Friday, a cannabis company announced an addition to its board who disrupts that narrative: a former Republican congressman who has a consistent legislative record of cosponsoring and voting for marijuana reform measures.
The multi-state cannabis businesses Red White & Bloom Brands Inc. (RWB) is bringing on former Rep. Ryan Costello (R-PA) to help it navigate the complicated regulatory space, drawing on his experience in Congress as the company works to expand.
Costello certainly isn't the only Republican lawmaker who's made the transition from Capitol Hill to the cannabis market. But he is a rare example of a politician who actually embraced enacting marijuana policy changes while he was in power before standing to profit from the industry. The congressman cosponsored a variety of bills—including ones to shield states that legalize cannabis from federal interference—and supported several reform amendments.
"I'm looking forward to utilizing my 15+ years of service in government, the legal profession, and my familiarity with cannabis policy to be a strategic resource for RWB as it positions itself as a true market leading house of brands in the permitted U.S. marketplace," Costello said in a press release.
This breaks with a trend that has increasingly frustrated advocates, where it seems the people most inclined to benefit from legalization are those who stood in the way in Congress. The best-known example of that is former GOP House Speaker John Boehner (R-OH), who's faced criticism from activists over his anti-legalization record while in office before joining the board of marijuana company Acreage Holdings.
While Costello left Congress in 2019 prior to the historic House vote on a standalone bill to federally deschedule cannabis, there are plenty of examples of him supporting more modest reform proposals during his congressional tenure.
He was a cosponsor of legislation to protect state marijuana markets from federal intervention, promote cannabis research, support military veterans' access to medical marijuana, protect banks that service state-legal cannabis businesses and legalize industrial hemp.
The congressman also voted in favor of floor amendments to shield all state marijuana programs from Justice Department intervention, allow Department of Veterans Affairs doctors to recommend medical cannabis and end hemp prohibition.
In that respect, he was a rare GOP lawmaker. While the issue is increasingly bipartisan among the public, that hasn't been reflected in Congress. And now Costello is in a position to leverage his legislative experience to advance a marijuana business's interests.
It's an exception to the trend.
For example, Tom Price, the former U.S. Department of Health and Human Services (HHS) head under President Donald Trump, is serving as a member of the board of directors for a medical marijuana business in Georgia after he refused to take action to reclassify cannabis under federal law when he had the power to do so. Price consistently voted against marijuana reform measures while serving in Congress.
Former Rep. Steve Buyer (R-IN), who also has a long track record of opposing marijuana legalization efforts, joined a Canadian cannabis company's board in 2019.
Earlier this month, a New York-based lobbying firm that's headed by a former Republican U.S. senator announced that it is launching a practice focused on serving cannabis businesses. That former senator, Alfonse D'Amato, racked up a record of supporting the war on drugs while in office.
There is at least one other former GOP congressman who entered the cannabis space with a legislative record supporting marijuana reform. Former Rep. Dana Rohrabacher (R-CA), who championed cannabis reform while in Congress, became an advisory board member for a marijuana company after being voted out of office in 2018.
Separately, President Joe Biden's pick to head up federal drug policy worked for a major marijuana business last year, according to his financial disclosure reports.
California Activists Cleared To Collect Signatures For Psilocybin Legalization Ballot Initiative
Photo courtesy of WeedPornDaily.
Virginia Judge Jails Woman For Using Marijuana Before Testifying Against Alleged Domestic Violence Abuser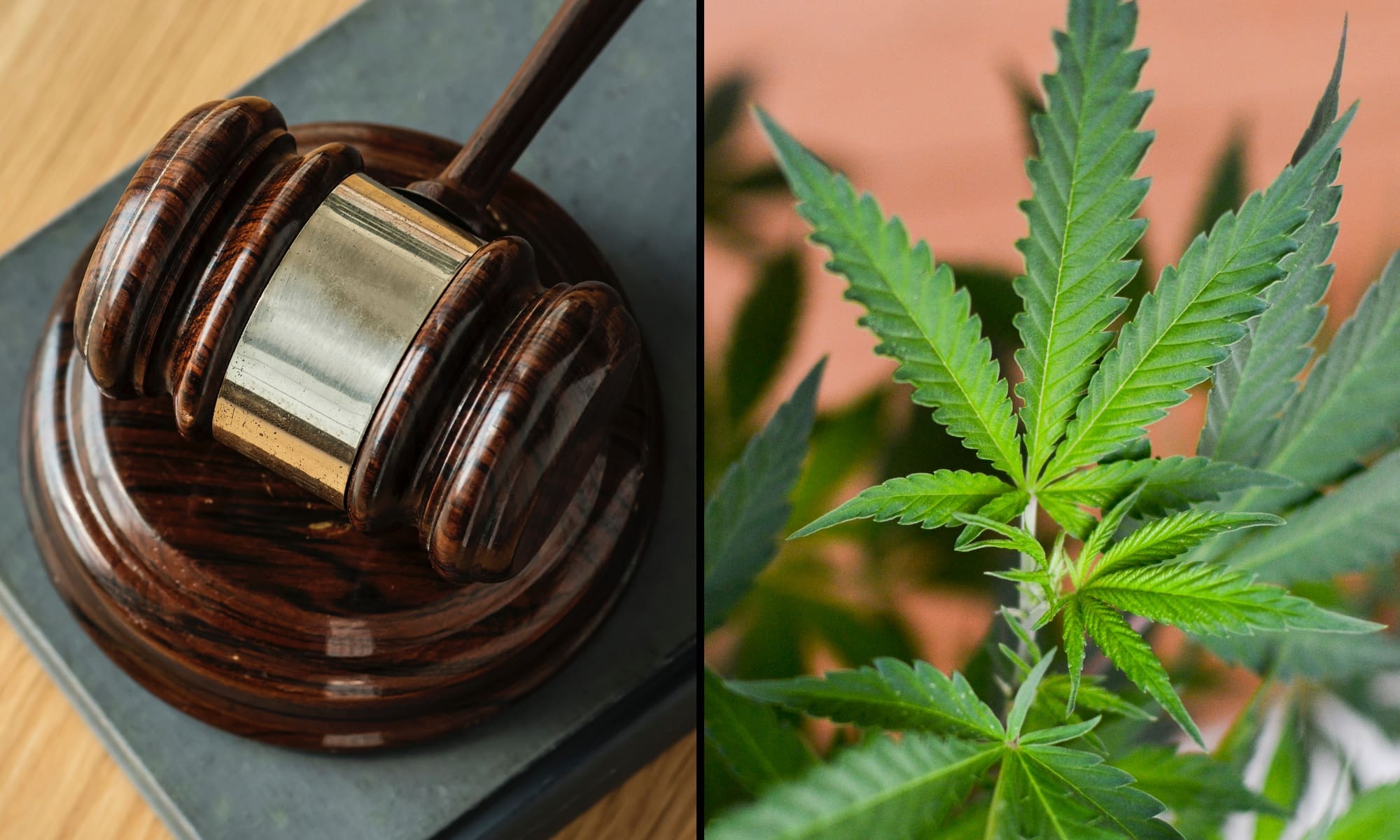 "In the middle of a difficult (cross examination), she was detained, interrogated, arrested and removed from the courtroom."
By Ned Oliver, Virginia Mercury
A judge in Loudoun County interrupted the testimony of the alleged victim in a felony domestic violence trial last week to question her drug use, sentencing her to 10 days in jail for contempt of court after she said she had smoked marijuana earlier in the day.
She was then "physically removed from the witness stand by multiple deputies," according to a brief filed by the commonwealth's attorney's office, which supports the woman's motion to vacate the contempt charge lodged by Circuit Court Judge James P. Fisher.
The woman, who prosecutors say did not appear intoxicated, served two days in jail before she was released on $1,000 bond, according to court records.
"In the middle of a difficult (cross examination), she was detained, interrogated, arrested and removed from the courtroom," wrote Assistant Commonwealth's Attorney Elena Ventura, who argued the woman was "not treated with the respect, sensitivity or dignity required by law."
Marijuana is now legal in Virginia and prosecutors wrote in their brief that their witness was just anxious and nervous during the approximately hour and a half of testimony she provided against her partner, who was found guilty twice before of abusing her. They said Fisher's inquiry followed "intense and assertive (defense) questioning focused on drug-addiction and infidelity."
Prosecutors also wrote that Fisher refused to hear from detectives who had interacted with her before the trial, who they said would have testified her "behaviors were consistent with all prior interactions and that she exhibited no signs of intoxication prior to her testimony."
But the biggest issue, the commonwealth's attorneys office said, was that Fisher's actions "may create a chilling effect surrounding victim willingness to testify in cases of domestic violence, an area of law already replete with victims recanting and/or refusing to cooperate, due to the extensive trauma domestic violence victims experience through the cycle of power and control, especially in cases where victims have mental health concerns, as…in the case at bar."
Fisher, the former commonwealth's attorney of Fauquier County and onetime chair of the county's Republican committee, was appointed by the General Assembly to an eight-year term in 2019. Efforts to reach his office were unsuccessful and judges in Virginia rarely comment on proceedings.
It is not the first time Fisher has jailed someone in his courtroom for contempt—a step that legal observers say is unusual in Virginia.
Fisher had divorce lawyer Rachel Virk jailed overnight in January 2020 after finding her in contempt of court during a hearing in which she pressed him to clarify a ruling. The Virginia Court of Appeals dismissed her appeal of the charge on a technicality, finding that because the order jailing her was signed by the clerk of court rather than the judge, there was no jurisdiction to contest it. Virk has since filed a lawsuit against the clerk of court and sheriff, which is still pending.
Under Virginia's summary contempt statute, a judge can immediately fine someone up to $250 and jail them for a maximum of 10 days for misbehavior, violence, threats of violence or "vile, contemptuous, or insulting language" in court.
In last week's domestic abuse trial, the witness' lawyers say her actions did not meet that standard. The Mercury is not identifying her because she is an alleged domestic violence victim and has not given permission to use her name.
"She did not admit to doing any illegal activity nor did she admit to being under the influence in the courtroom," said Tom Plofchan, a Loudoun attorney who is representing her with Ryan Campbell. "There was no slurring of her words, nothing that indicated that she had taken some sort of intoxicant that affected her speech or muscular movement."
Plofchan also questioned the timeline, noting it was an afternoon trial and there was no inquiry as to when in the morning she had used marijuana and how much she had taken.
Both parties also took issue with the way Fisher questioned the witness, noting she was never advised of her constitutional and Miranda rights and that the "independent investigation" he conducted by asking her about her drug use is barred by judicial canon.
A hearing on the motion to vacate the contempt charge is scheduled for next week.
The case has not gone unnoticed by lawmakers from the region, who called Fisher's decision to jail a domestic abuse victim troubling.
"Just in general when dealing with domestic violence victims, there's a history of not treating the victim with respect and dignity and we're supposed to be protecting them first," said Sen. Jennifer Boysko, a Democrat who represents parts of Loudoun.
Sen. Scott Surovell, D-Fairfax, an attorney, questioned whether the witness would have been treated the same way if she had said she had a beer that morning instead.
"When we passed the marijuana legalization statute, one of the things we tried to do was ensure marijuana would be treated the same as alcohol," he said. "I think it's important going forward that everybody remember that marijuana possession and consumption is now legal."
The case has also garnered attention from marijuana reform advocates, who called the case emblematic of the stigmatization cannabis users continue to face.
"In 2020, Virginia ended the practice of jailing individuals for using cannabis, and in 2021 made such use explicitly legal for those age 21 and older," said Jenn Michelle Pedini, executive director of Virginia NORML, the state chapter of the National Organization to Reform Marijuana Laws. "Yet, these changes in code do not facilitate an immediate end to the stigmatization faced by those who choose to consume cannabis, many of whom will continue to be singled out for discrimination by those still wedded to longstanding stereotypes."
This story was first published by Virginia Mercury.
New Jersey Has Expunged A Third Of A Million Marijuana Convictions Since July
Photo elements courtesy of rawpixel and Philip Steffan.