More Banks Working With Marijuana Businesses, Despite Federal Moves
The number of banks that are willing to work with marijuana businesses is steadily climbing, even after the Department of Justice revoked protections for state cannabis laws, new federal data shows.
By the end of March, 411 banks and credit unions in the U.S. were "actively" operating accounts for marijuana businesses, according to a report from the Treasury Department's Financial Crimes Enforcement Network (FinCEN). That's up more than 20% from when President Trump took office early last year.
While the number of financial institutions servicing cannabis growers, processors, retailers and related businesses dipped slightly in the two months immediately following U.S. Attorney General Jeff Sessions's decision this January to revoke Obama-era Justice Department guidance protecting state marijuana laws, the total has since started to climb again.
A growing number of states are moving to allow cannabis for recreational or medical use, but federal prohibition remains unchanged, for now. As a result, banks that accept marijuana industry money run the risk of running afoul of U.S. money laundering and other laws.
Because of financial services providers' reluctance to work with marijuana businesses, many are forced to operate on a cash-only basis, which makes them targets for robberies.
On Wednesday, a key congressional committee voted to defeat an amendment that would have protected banks that work with marijuana businesses from Treasury Department sanctions. If that measure were enacted into law, even more financial institutions would likely feel safer working with the cannabis industry.
The new data, covering the last quarter of 2017 and the first quarter of this year, was uploaded to FinCEN's website last month and represents the two most recent releases in a set of periodic updates on marijuana banking. Earlier data released late last year also showed an increase in the number of financial institutions working with cannabis businesses.
In addition to providing new cannabis banking stats through March 31, the latest document has new language appearing to address the uncertainty caused by Sessions's move to revoke previous Justice Department guidance on marijuana enforcement.
A related Treasury Department memo on banking has not yet been rescinded, although Trump administration officials have said that they are reviewing it.
"The SAR reporting structure laid out in the 2014 guidance remains in place," the new update says, referring to suspicious activity reports that banks working with marijuana businesses must file. "FinCEN will continue to work closely with law enforcement and the financial sector to combat illicit finance, and we will notify the financial sector of any changes to FinCEN's SAR reporting expectations."
In 2014, under the Obama administration, FinCEN issued guidance to banks about how to serve the marijuana industry without running afoul of federal regulators. The memo, which requires financial services providers to regularly file reports on customers with cannabis accounts, was meant to provide clarity and assurances to banks. But many have remained reluctant to work with marijuana businesses because ongoing federal cannabis prohibition could trigger money laundering laws and other risks.
On Wednesday, Federal Reserve Chairman Jerome Powell said that the current gap between federal and state marijuana laws "puts federally chartered banks in a very difficult situation."
"It would great if that could be clarified," he said. "Our mandate has nothing to do with marijuana, so we just would love to see it clarified."
Treasury Sec. Steven Mnuchin, has suggested in several appearances before congressional committees that he would like to see marijuana businesses be able to access banking services.
"I assure you that we don't want bags of cash," he said before a House committee this year. "We do want to find a solution to make sure that businesses that have large access to cash have a way to get them into a depository institution for it to be safe."
In separate Capitol Hill testimony, he said that solving cannabis businesses' financial services problems is at the "top of the list" of his concerns.
Pending legislation to change federal laws on banking for marijuana businesses has record support in Congress. A House bill authored by Rep. Ed Perlmutter (D-CO) has 94 cosponsors, while companion Senate legislation from by Sen. Jeff Merkley (D-OR) has 18 senators signed on.
Google Execs Told Marijuana Jokes To Lighten The Mood After Trump's Election, Leaked Video Shows
Shortly after the 2016 presidential election, Google executives spoke at an all-hands meeting about the political ramifications of Donald Trump's victory and fielded questions from employees about the path moving forward.
And to lighten the mood, they also cracked a few jokes about marijuana, which had just been fully legalized in California, the home of Google's headquarters.
"Let's face it, most people here are pretty upset and pretty sad because of the election," Google co-founder Sergey Brin said at the beginning of the meeting. "But there's another group—a small group—that we should also think about who are very excited about the legalization of pot." 
Employees are heard applauding and laughing in the video, which was leaked to Breitbart by an anonymous source. (The video cannot currently be embedded, but it appears at the top of the page linked above).
"I was asking if we could serve joints outside on the patio, but apparently these things take a little while to take effect," Brin continued. "It was a huge, huge disappointment."
"I've been bemoaning that all week, I'll be honest with you." 
Of course, the meeting took on a more serious tone as executives discussed the policy implications of the incoming Trump administration and the role of Google in the modern political landscape. But the meeting didn't wrap without one final nod to the passage of Proposition 64 in California.
Asked to weigh in on speculation that economist Jefferey Eisenach would be named as the chairman of the Federal Communications Commission, Google's chief legal officer Kent Walker brushed it off with his own marijuana joke. 
"Anybody who thinks they know of the likely members of the Trump administration is taking premature advantage of Sergey's favorite California proposition," Walker said. "Nobody knows."
Just as a matter of housekeeping, California's adult-use marijuana law went into effect immediately after the proposition's passage. So technically speaking, anyone 21 or older who would have consumed cannabis after the election wouldn't be taking "premature advantage" of the law.
Perhaps to that end, Brin closed the post-election event by telling Googlers that "there's food and drink on the patio," but warned them to "be careful of the cookies."
New Book: Obama Considered Decriminalizing Marijuana, But Then Trump Won
Workers In These Industries Are Most Likely To Consume Marijuana
It's become increasingly clear that there's no single "type" of marijuana consumer. But research has identified certain cultural trends, including a new study that examines the prevalence of cannabis consumption among workers in different industries.
The study, published this month in the International Review of Psychiatry, demonstrates that cannabis use is represented in a wide range of employment backgrounds—and some of the industries where using cannabis is most common might come as a surprise.
Let's start with the numbers. Here's a list of industries where workers use the most and least cannabis, which the researchers compiled based on 2013 and 2014 National Survey on Drug Use and Health data. The survey asks respondents whether they've used marijuana at least once in the past year.
| | |
| --- | --- |
| Industry | % marijuana use |
| Food Services | 50.55 |
| Education/Health | 46.55 |
| Construction/Mining | 41.70 |
| Retail | 39.15 |
| Professional | 38.76 |
| Manufacturing | 21.68 |
| Finance | 15.70 |
| Transportation | 8.23 |
| Wholesale | 7.31 |
| Public Administration | 3.86 |
| Agriculture | 2.93 |
Note: Not all industries are represented in this list, which is limited by the data submitted by NSDUH respondents. Also, the study does distinguish different "job categories," but not within each specific industry.
The point of the study wasn't simply to show what kind of workers are using marijuana, but also for what purposes. If a survey respondent reported using cannabis in the past year, their use was then categorized as either medical, recreational or mixed (i.e. some of their cannabis consumption was recommended by a doctor, but not all of it).
You can see that breakdown in the table below, but in general, the study reveals a diversity of use types among different industries. People in construction tend to be mixed-use consumers, for instance, and people in food services tend to skew recreational. It's difficult to explain these sub-trends without more data, however.
That said, the researchers were especially interested in cannabis use among construction and mining employees.
"One key difference between the user groups is the higher percentage of medical cannabis users in the construction and mining industries," they wrote. "This is likely due to the higher injury rates in these industries: construction and mining work require physical stamina, often involve irregular schedules, and expose workers to weather, dangerous tools, and equipment."
The study notes that there's conflicting research about marijuana use in these industries, with some arguing that frequent use can result in increased workplace injuries and others contending that the therapeutic use of cannabis "addresses pain and other health problems… that often result from work-related injuries."
That latter point is also consistent with a study released last month showing "evidence that legalizing medical marijuana improved workplace safety."
Workplace Deaths Drop After States Legalize Medical Marijuana
Federal Court Rules In Favor Of Worker Rejected For Medical Marijuana Use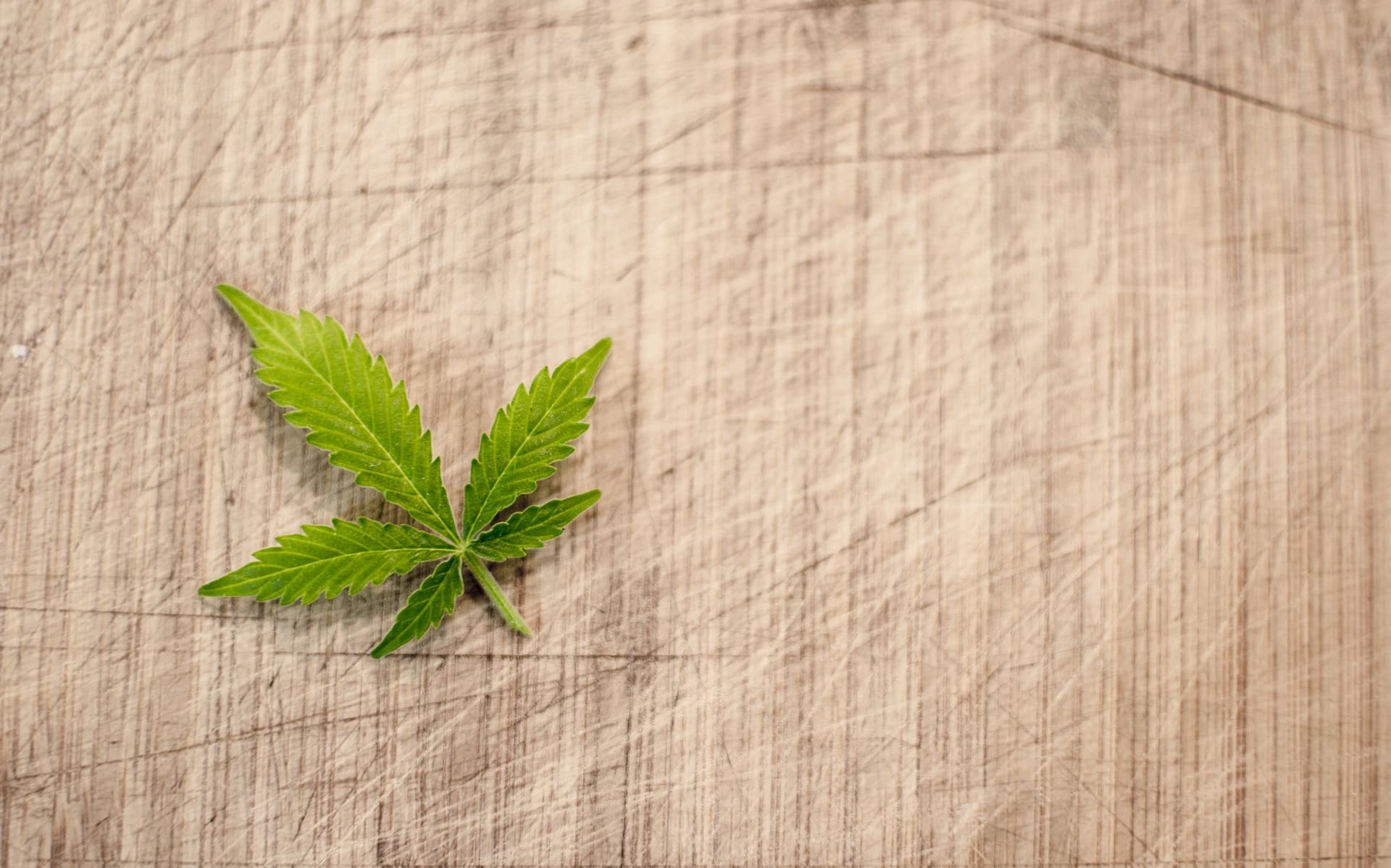 A Connecticut woman's rights under that state's medical marijuana law were violated when a company refused to hire her on the basis of her legal cannabis use, and a lawsuit seeking damages against her would-be employer may proceed, a federal judge ruled.
In 2016, Katelin Noffsinger filed suit against Bride Brook Health and Rehabilitation Center, a federal contractor, after a job offer was rescinded following a positive test for cannabis on a pre-employment drug test.
Noffsinger had accepted a management-level position with the firm, which then scheduled a drug test. Prior to the test, Noffsinger informed Bride Brook that she was a qualified cannabis patient under Connecticut's Palliative Use of Marijuana Act, and used the drug—namely, synthetic marijuana pills, consumed in the evening—to treat post-traumatic stress disorder following a 2012 car crash.
After learning of Noffsinger's patient status, Bride Brook officials debated over email the best way to inform her that she could not be hired because of her marijuana use.
After the positive drug test and the subsequent rejection, Noffsinger filed an employment-discrimination lawsuit in state court. The case was elevated to federal court after Bride Brook used federal drug laws—including federal cannabis prohibition—to justify their actions.
Unlike some other states including California, Connecticut's medical-marijuana law, passed in 2012, offers specific employment protections for cannabis patients.
Employers don't have to accommodate cannabis use during work hours or employees who are intoxicated in the workplace, but any off-hours marijuana use by a certified patient following state law is protected.
In court filings, Bride Brook argued that the federal Drug-Free Workplace Act preempted such protections.
Because Bride Brook was a federal contractor, it was required to perform such drug tests—and had the firm still hired Noffsinger after the positive drug test, it would have been "defrauding" the federal government, the firm argued.
In a ruling issued last week, U.S. District Court Judge Jeffrey Alker Meyer disagreed.
While Meyer rejected Noffsinger's requests for summary judgment and attorney's fees, his ruling means that Noffsinger can now seek monetary damages in a jury trial.
The federal Drug Free Workplace Act requires only that employers make a "good faith effort" to maintain a drug-free workplace, Meyer ruled.
Such efforts include posting warnings about drug use and setting an office policy.
A "zero-tolerance" policy that includes actively testing and then rejecting protected applicants on the basis of a test go above and beyond that threshold, Meyer wrote.
A previous ruling in Noffsinger's case, also by Meyer, was the first instance in which a federal judge ruled that the federal Controlled Substances Act does not preempt state medical-marijuana laws that provide employment protections.
Other classes of workers, including workers in "safety-sensitive" positions and employees of the federal government, may have to wait for similar protections.
Employers In Medical Marijuana States Can Still Drug Test Employees, Federal Judge Rules