More Banks Working With Marijuana Businesses, Despite Federal Moves
The number of banks that are willing to work with marijuana businesses is steadily climbing, even after the Department of Justice revoked protections for state cannabis laws, new federal data shows.
By the end of March, 411 banks and credit unions in the U.S. were "actively" operating accounts for marijuana businesses, according to a report from the Treasury Department's Financial Crimes Enforcement Network (FinCEN). That's up more than 20% from when President Trump took office early last year.
While the number of financial institutions servicing cannabis growers, processors, retailers and related businesses dipped slightly in the two months immediately following U.S. Attorney General Jeff Sessions's decision this January to revoke Obama-era Justice Department guidance protecting state marijuana laws, the total has since started to climb again.
A growing number of states are moving to allow cannabis for recreational or medical use, but federal prohibition remains unchanged, for now. As a result, banks that accept marijuana industry money run the risk of running afoul of U.S. money laundering and other laws.
Because of financial services providers' reluctance to work with marijuana businesses, many are forced to operate on a cash-only basis, which makes them targets for robberies.
On Wednesday, a key congressional committee voted to defeat an amendment that would have protected banks that work with marijuana businesses from Treasury Department sanctions. If that measure were enacted into law, even more financial institutions would likely feel safer working with the cannabis industry.
The new data, covering the last quarter of 2017 and the first quarter of this year, was uploaded to FinCEN's website last month and represents the two most recent releases in a set of periodic updates on marijuana banking. Earlier data released late last year also showed an increase in the number of financial institutions working with cannabis businesses.
In addition to providing new cannabis banking stats through March 31, the latest document has new language appearing to address the uncertainty caused by Sessions's move to revoke previous Justice Department guidance on marijuana enforcement.
A related Treasury Department memo on banking has not yet been rescinded, although Trump administration officials have said that they are reviewing it.
"The SAR reporting structure laid out in the 2014 guidance remains in place," the new update says, referring to suspicious activity reports that banks working with marijuana businesses must file. "FinCEN will continue to work closely with law enforcement and the financial sector to combat illicit finance, and we will notify the financial sector of any changes to FinCEN's SAR reporting expectations."
In 2014, under the Obama administration, FinCEN issued guidance to banks about how to serve the marijuana industry without running afoul of federal regulators. The memo, which requires financial services providers to regularly file reports on customers with cannabis accounts, was meant to provide clarity and assurances to banks. But many have remained reluctant to work with marijuana businesses because ongoing federal cannabis prohibition could trigger money laundering laws and other risks.
On Wednesday, Federal Reserve Chairman Jerome Powell said that the current gap between federal and state marijuana laws "puts federally chartered banks in a very difficult situation."
"It would great if that could be clarified," he said. "Our mandate has nothing to do with marijuana, so we just would love to see it clarified."
Treasury Sec. Steven Mnuchin, has suggested in several appearances before congressional committees that he would like to see marijuana businesses be able to access banking services.
"I assure you that we don't want bags of cash," he said before a House committee this year. "We do want to find a solution to make sure that businesses that have large access to cash have a way to get them into a depository institution for it to be safe."
In separate Capitol Hill testimony, he said that solving cannabis businesses' financial services problems is at the "top of the list" of his concerns.
Pending legislation to change federal laws on banking for marijuana businesses has record support in Congress. A House bill authored by Rep. Ed Perlmutter (D-CO) has 94 cosponsors, while companion Senate legislation from by Sen. Jeff Merkley (D-OR) has 18 senators signed on.
Hemp Will Be A Top 10 Product In 2019, Whole Foods Predicts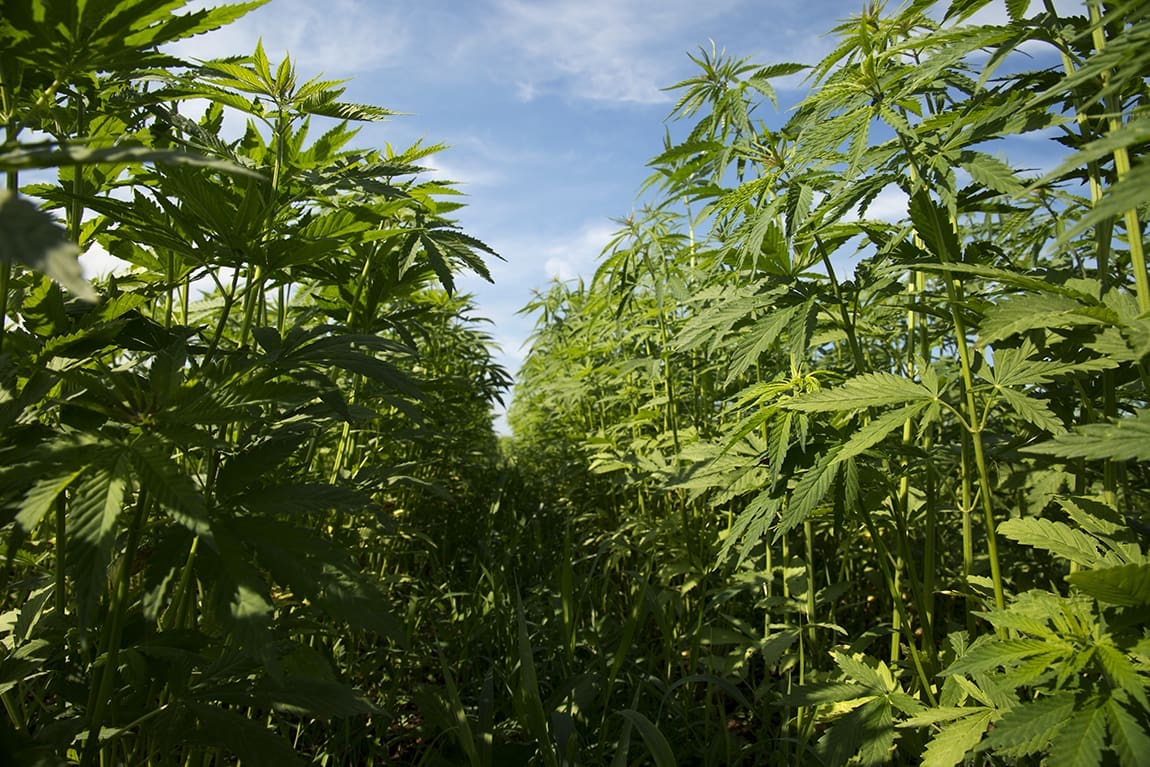 The gurus at Whole Foods Market have spoken: hemp products, already incredibly popular, will be a top 10 food trend in 2019.
In a press release, the company said it relied on "seasoned trend-spotters" who have "more than 100 years of combined experience in product sourcing, studying consumer preferences and participating in food and wellness industry exhibitions worldwide," to compile its new report on what to expect next year.
So what will be flying off the shelves in 2019? According to the experts, lots and lots of hemp.
"Hemp hearts, seeds and oils are nothing new to food and body care lovers—they're in everything from waffle mix to dried pastas," the company wrote. "But a new interest in the potential benefits stemming from other parts of hemp plants has many brands looking to explore the booming cannabis biz."
"While CBD oil is still technically taboo (prohibited in food, body care and dietary supplements under federal law), retailers, culinary experts and consumers can't miss the cannabis craze when visiting food industry trade shows, food innovators conferences or even local farmers markets."
(For the record, there's a lot of confusion and disagreement about the federal legality of hemp-derived CBD oil, which you can read more about here.)
The trend won't stop at CBD, either. Apparently phytocannabinoids, those compounds that are present in cannabis but also in other plants, are "becoming more visible and prevalent."
"It's clear that hemp-derived products are going mainstream, if not by wide distribution, then by word of mouth!"
Hemp products that the trend-spotters recommended include a line of health supplements containing phytocannabinoids, a face cream comprised of hemp stem cells and organic shelled hemp seeds.
While cultivating marijuana's non-intoxicating cousin is currently illegal in the U.S. outside of exceptions for state-approved hemp research programs authorized under the 2014 Farm Bill, there's a strong possibility that industrial hemp will be broadly legalized—possibly by the end of the year—once the House and Senate reconcile their versions of a new Farm Bill and put it on the president's desk.
Senate Majority Leader Mitch McConnell (R-KY), who introduced the provision, issued a "guarantee" last week that hemp legalization will be included in the final legislation.
That would give the hemp business an even greater boost going into the new year.
Photo courtesy of Brendan Cleak.
Washington Still Doesn't Know What Good Marijuana Is (Or How To Test For It)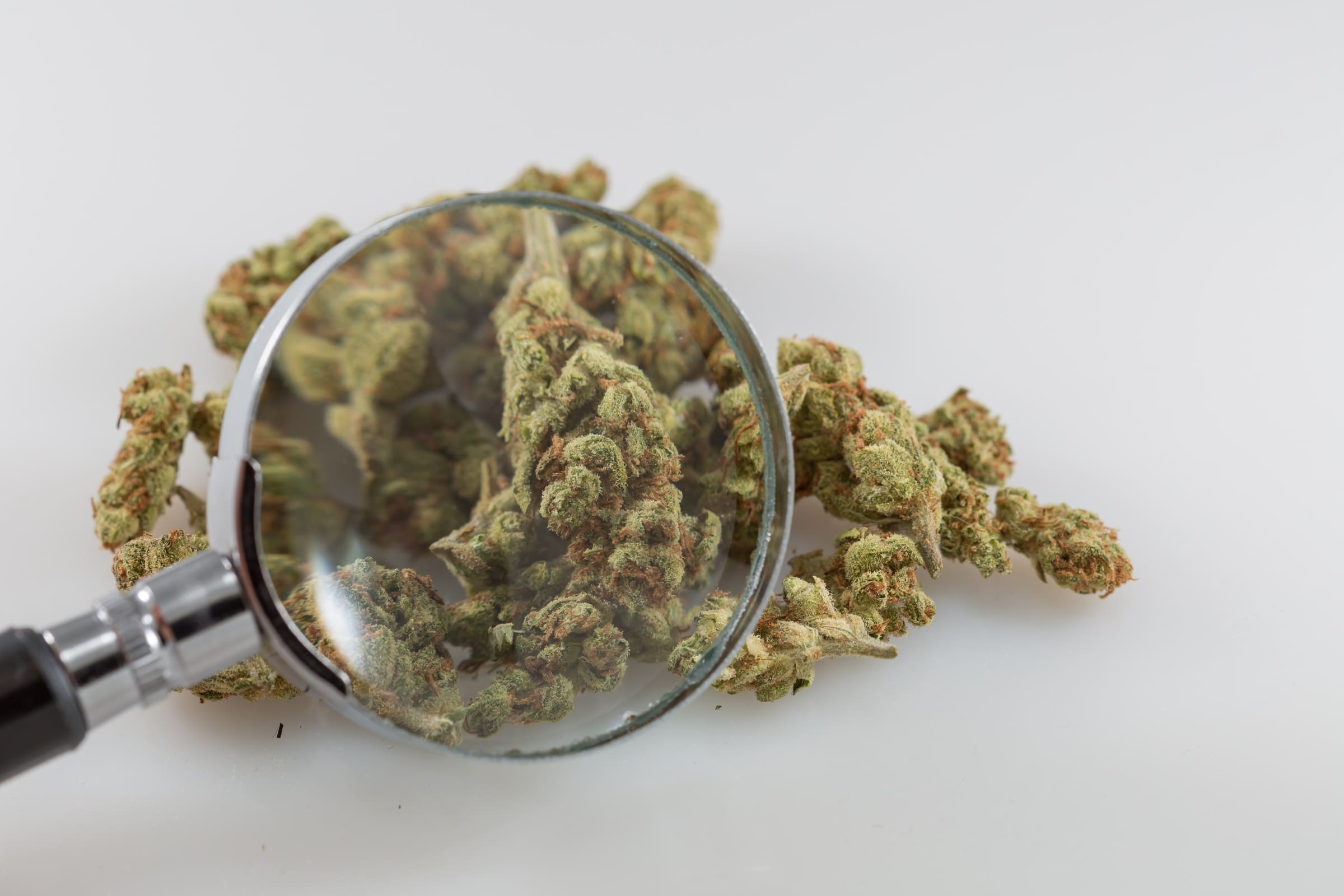 Retail sales of legal marijuana have been underway in Washington state for more than four years—and state regulators in charge of quality control still aren't sure what good cannabis is, or how to test for it.
All product sold in stores is supposed to be tested for mold, pesticides and other contaminants by labs evaluated and accredited by a private company under contract.
That will change sometime soon. The Washington State Liquor and Cannabis Board, which regulates marijuana sales, has until January 15 to come up with recommendations for how the state should begin accrediting testing labs.
But in order to do that, regulators—or state lawmakers, or both—have to decide what, exactly, makes good weed. And nobody—not in Washington state, nor elsewhere in the U.S. where marijuana is legal—can seem to agree what that is, according to a draft government report posted online Thursday.
"Current quality standards… are insufficient to support a robust, science-based cannabis laboratory accreditation program," the Washington Department of Ecology document says.
A "Cannabis Science Workgroup" comprised of experts in chemistry, biology, medicine and other fields to determine minimum standards for cannabis quality should be formed, wrote Sara Sekerak, a senior chemist and project manager at the department.
To reach this determination, researchers with the agency reviewed quality-control standards in four states. They found that "[w]idely accepted quality standards for testing cannabis and cannabis products do not yet exist."
"Accreditation does not designate product standards or quality standards," the report adds. "However, these are necessary to support meaningful accreditation."
Eventually, testing labs in Washington will be accredited by a state agency. Until that happens, quality may remain erratic.
Because of weak or nonexistent state rules, labs "are allowed to design their own levels" of quality control and quality assurance. There are no readily available samples of agreed-upon "quality" cannabis to set a basic standard by, as there is for drinking water and other consumer goods.
Untrained workers collecting samples for testing may taint the samples. And current accreditation standards applied by the International Organization for Standardization (ISO) are not sufficient, the report found.
Washington State Prepares To Rewrite Marijuana Testing And Packaging Rules
New York Liquor Stores Want To Sell Marijuana
Instead of creating a whole new system of specialized stores to distribute marijuana when it becomes legal, New York should just allow existing liquor and wine retail outlets to sell cannabis to adults. That's the position of a new advocacy effort launched by owners of booze shops this month.
"With more than 2,000 wine and liquor stores from Buffalo to Montauk, we offer existing retail space with quick and cheap access to the market in every corner of the state," reads the website for the group, which is called The Last Store on Main Street. "That means more tax revenue, and sooner, for the State to fulfill basic responsibilities and invest in the future of our neighborhoods."
The group, which previously defeated an effort to allow wine sales in grocery stores, says that its members shops "operate under a highly regulated system that can easily and reasonably be expanded to cover marijuana retail without building new bureaucracy that only serves to eat into the tax revenues the industry creates."
Jeff Saunders, the group's founder, said alcohol retailers are worried that unless they are allowed to sell cannabis, their revenues could suffer.
"Recreational marijuana sales have resulted in significant declines in wine and liquor sales in other states, resulting in job loss and even stores closing," he said, according to the news outlet New York Upstate.
On the group's website, New Yorkers who agree with the goal of allowing weed sales in liquor stores can send prewritten letters to their state lawmakers that describe the move an "obvious win-win opportunity for a bedrock industry of New York's Main Street economies and the future of our state."
The effort to shape how legalization could roll out comes as the administration of Gov. Andrew Cuomo (D) is taking steps to bring about the end of marijuana prohibition.
Earlier this year, Cuomo directed the state Health Department to study legalizing marijuana, a move that led to a report that found that doing so would have more benefits than risks.
State officials are conducting a series of listening sessions around the state on the topic, and the governor created a task force to draft legalization legislation that lawmakers can consider in 2019.
Meanwhile, lawmakers are already holding hearings on ways to end cannabis prohibition.
New York Bill Would Require Medical Marijuana Be Covered By Public Health Insurance
Photo courtesy of Marilyn Acosta.