Welcome to the New Politics of Marijuana (Newsletter: March 7, 2018)
Subscribe to receive Marijuana Moment's newsletter in your inbox every weekday morning. It's the best way to make sure you know which cannabis stories are shaping the day.
More Canadian legalization delays?; UT medical cannabis bills pass; IL poll shows legalization support
Your support makes Marijuana Moment possible…
I'm so grateful that more readers are stepping up to start monthly Patreon pledges to help make sure these comprehensive dispatches of cannabis advocacy journalism keep arriving in your inbox every day…
Jeff Siegel of Green Chip Stocks: "Tom's updates have become invaluable resources for me, both as an investor and legalization advocate.  Because of the timeliness of these updates, I'm always ahead of the curve. I'm also appreciative of the professional nature of the Marijuana Moment.  We need more of this in the legalization movement."
Thanks also to Sam Houston for pledging. Subscribers who value this daily dispatch enough to show their support with a few dollars help me keep doing this. Please chip in and help ensure Marijuana Moment's continued operations.
http://patreon.com/marijuanamoment
/ TOP THINGS TO KNOW
Illinois Democratic gubernatorial candidates are arguing over who supports cannabis legalization the most, demonstrating that a New Politics of Marijuana have emerged. And a new poll released this week shows why.
Canada's marijuana legalization plan faces further potential delays after senators decided to extend consideration of companion legislation dealing with impaired driving.
/ FEDERAL
White House Chief of Staff John Kelly's worldview was "shaped by…ubiquitous drug use among his peers" as young man growing up in Boston.
JD Supra takes a look at a federal lawsuit recently filed by an Arizona man who claims that the Americans With Disabilities Act should protect medical cannabis patients' employment rights.
/ STATES
The Utah Senate gave initial approval to bills allowing terminally ill patients to use medical cannabis and directing the state to grow it for them.
Massachusetts regulators approved draft marijuana rules and will begin accepting applications for retail outlets on April 1.
The Kentucky House Judiciary Committee took further testimony, but did not vote, on a medical cannabis bill. The panel is now expected to vote on Wednesday.
The Indiana Senate voted 37-12 to approve a bill loosening restrictions on CBD products.
The Idaho Senate Health and Welfare Committee vacated a decision to stall a bill allowing CBD medical cannabis because it was conducted after an open meeting law violation.
The Georgia House Health and Human Services Committee approved a resolution calling on the federal government to reschedule marijuana.
Delaware's marijuana legalization task force will meet on Wednesday following a failed vote to approve its final report last week.
Michigan Democratic gubernatorial candidate Abdul El-Sayed tweeted, "Marijuana is no more dangerous than alcohol and has clear medical benefits. Criminalizing marijuana keeps it from people who need it, contributes to unnecessary incarceration & marginalizes people of color. We don't need more of that – not in America, not in Michigan."
The New Hampshire House Ways and Means Committee is stalling a marijuana legalization bill already approved by the full chamber.
Connecticut regulators are asking for more testimony about whether they should add opioid use disorder as a medical cannabis qualifying condition.
Tennessee's House Criminal Justice Committee is scheduled to hear a medical cannabis bill on Wednesday.
Hawaii senators filed a pair of resolutions urging the governor to "convene a task force to study the effects on states of state legalization of cannabis for adult recreational use of cannabis."
Wisconsin lawmakers are considering a bill to exempt THC from employer drug testing.
/ LOCAL
An analysis shows that New York City police weren't truthful when testifying that marijuana arrest rates are directly tied to complaints about public use.
Sacramento, California officials sent cease-and-desist letters demanding that Weedmaps and the Sacramento News & Review stop advertising unlicensed marijuana businesses.
Sonoma County, California's district attorney will review past marijuana convictions for possible expungements.
The San Francisco, California Board of Supervisors voted to waive fines for marijuana businesses with building code violations discovered during inspections.
A Pueblo County, Colorado scholarship program funded by marijuana tax revenue is expected to triple in size.
Fairfax County, Virginia police filed charges, including driving while intoxicated and possessing marijuana, against a man after he ran over himself with his own car following a pursuit.
/ INTERNATIONAL
The Panama National Assembly's Labor and Health Committee approved a medical cannabis bill.
Puerto Rico lawmakers, including the Senate president, questioned whether the country should continue to allow medical cannabis in flower form.
The South Korean government warned its citizens in Canada not to use marijuana even when it becomes legal there.
/ ADVOCACY
Rhode Island legalization advocates released a report outlining options for how the state can regulate marijuana.
New Jersey lawmakers, clergy and an NAACP official will hold a forum on marijuana legalization on Thursday.
The Marijuana Policy Project released a voter guide for Maryland's Democratic gubernatorial primary election.
/ SCIENCE & HEALTH
Bloomberg looks at efforts to remove federal roadblocks on marijuana research.
/ OPINION & ANALYSIS
A poll found that Illinois voters support legalizing marijuana, 66%-32%.
/ BUSINESS
Risk Placement Services, Inc. announced that it will "immediately exit the cannabis insurance market" in light of federal marijuana enforcement policy changes.
Aurora Cannabis Inc. won support for a $950 million takeover of CanniMed Therapeutics Inc. from a sufficient number of the latter company's shareholders.
The Connecticut Package Stores Association said it doesn't want marijuana sold in liquor stores.
Medical cannabis provider GTI Massachusetts NP Corp. sponsored a job fair.
/ CULTURE     
Several attendees unexpectedly consumed marijuana-infused food at Crypto Sanctum, a blockchain conference held in New York last week.
Rapper Killer Mike said he wants to open a "pro marijuana hotel."
Make sure to subscribe to get Marijuana Moment's daily dispatch in your inbox.
Where does next House speaker stand on cannabis? (Newsletter: Nov. 16, 2018)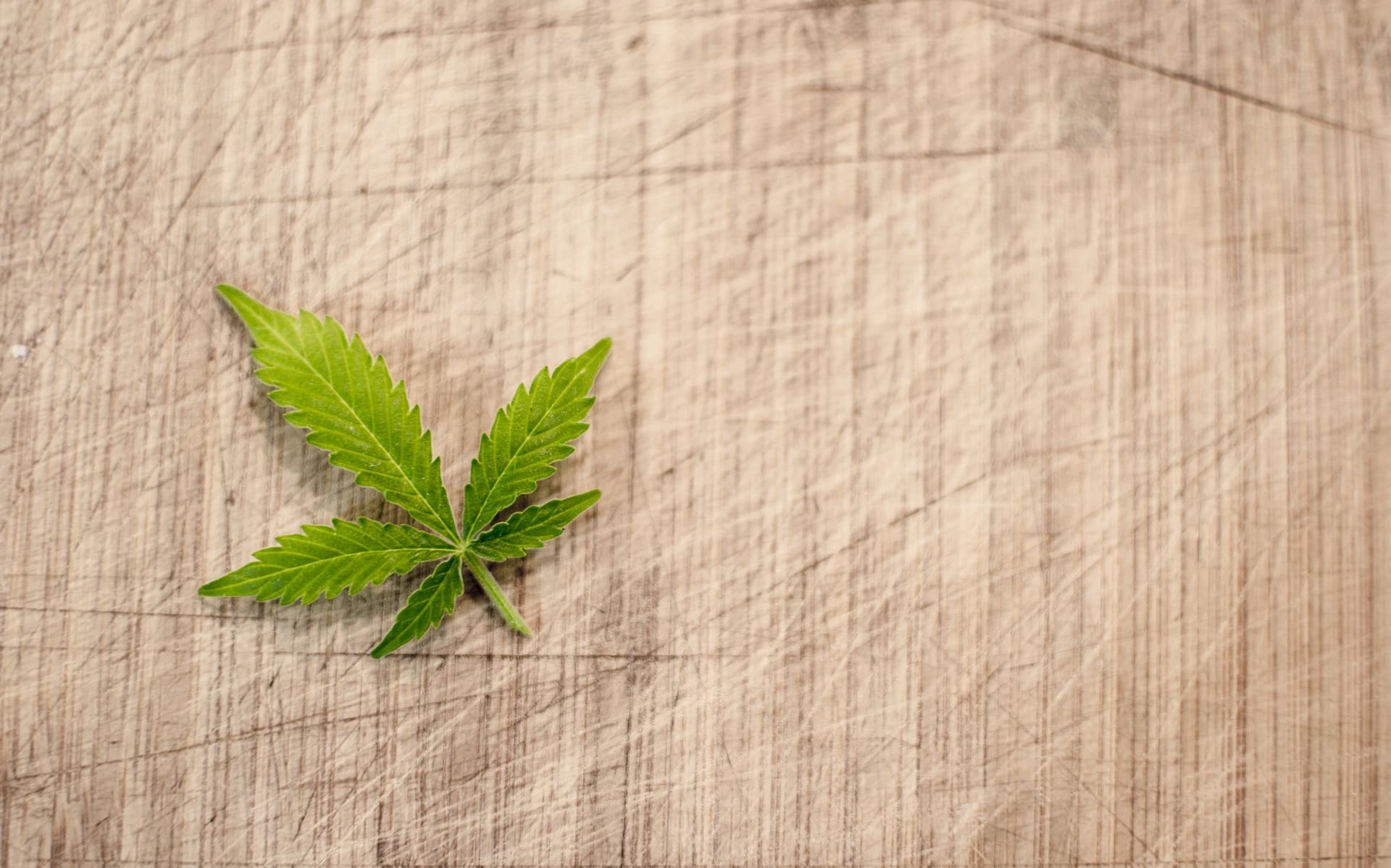 Mormon church faces lawsuit over marijuana opposition; Study: Cannabis doesn't impact kidney transplants; Marijuana company's bizarre court argument
Subscribe to receive Marijuana Moment's newsletter in your inbox every weekday morning. It's the best way to make sure you know which cannabis stories are shaping the day.
Your support makes Marijuana Moment possible…

This issue of Marijuana Moment, and our original reporting that is featured in it, are made possible by the generous support of new subscriber Quentin Daufeldt and our 344 other Patreon sponsors. Cannabis industry professionals receive valuable rewards for pledges of $25 and up.

Check out the perks of being a sponsor on our Patreon page.
https://www.patreon.com/marijuanamoment

/ TOP THINGS TO KNOW

Here's a look at where potential candidates to be the new speaker of the U.S. House of Representatives stand on marijuana reform.

A lawyer for Utah medical marijuana patients and advocates is formally requesting that the Mormon church and others preserve records ahead of a potential lawsuit over the proposed "compromise" bill that could undermine the voter-approved ballot measure.

Despite widespread policies denying organ transplants due to marijuana use by patients or donors, a new study on kidney transplants found there is "no difference" in postoperative outcomes based on cannabis use.

/ FEDERAL

The U.S. Court of Appeals for the Tenth Circuit heard arguments from a marijuana security company that claims its workers aren't protected by the Fair Labor Standards Act because its own operation is illegal under federal law.

A Philadelphia, Pennsylvania doctor filed a federal lawsuit challenging the  law that prevents people who use marijuana from purchasing firearms.
The Food and Drug Administration moved to ban menthol cigarettes and flavored cigars.

Former National Transportation Safety Board chair Deborah A.P. Hersman published an op-ed expressing concerns about marijuana-impaired driving.

Senate Judiciary Committee Chairman Charles Grassley (R-IA) spoke about his support for criminal justice reform legislation. The legislation could run into roadblocks, however.

Rep. Seth Moulton (D-MA) tweeted, "This week I introduced legislation that aims to reform VA medical marijuana practices. We should support our veterans who seek alternatives to highly addictive opioids ravaging our communities."

Rep. Carlos Curbelo (R-FL) tweeted about cannabis companies being forced to pay taxes in cash, adding, "So ridiculous. Federal #marijuana laws must be reformed."

The House bill to protect federal employees from being fired for state-legal marijuana use got five new cosponsors, for a total of 12.

/ STATES

New Jersey Gov. Phil Murphy (D) spoke about his continued support for legalizing marijuana. Meanwhile, a key senator who was once opposed to ending prohibition is now expressing support.

A New York senator said she believes Gov. Andrew Cuomo (D) and lawmakers will legalize marijuana in the state via the 2019 budget.

Utah Gov. Gary Herbert (R) released a statement on his support for medical cannabis compromise legislation.

Kansas could legalize medical cannabis with the support of Gov.-elect Laura Kelly (D).

Connecticut's Office of Policy and Management, in a budget submission to Gov.-elect Ned Lamont (D), said "the state could also access additional revenue from any newly authorized activities such as…recreational marijuana sales."

The Vermont marijuana legalization study commission's taxation and regulation subcommittee formally recommended a 26% tax rate for cannabis sales.

Oregon officials reported that marijuana tax collections "have come in 7% higher than expected so far in the 2017-19 biennium."

A North Dakota representative plans to file a marijuana decriminalization bill. Separately, regulators approved additional medical cannabis dispensaries.

Here's a look at how the results of Indiana state legislative races could impact marijuana reform.

/ LOCAL

Albany County, New York's district attorney said that starting on December 1, he will no longer prosecute simple marijuana possession cases.

Muskegon County, Michigan's prosecutor is dropping some pending marijuana charges in light of legalization and is considering expunging past convictions.

The mayors of Newark and Jersey City, New Jersey are urging Gov. Phil Murphy (D) to require that medical cannabis companies operate in a way the benefits communities most impacted by the war on drugs.

Here's a look at Denver, Colorado officials' fight to shut down marijuana tour buses.

/ INTERNATIONAL

The Israeli Knesset's Internal Affairs and Environment Committee approved a bill to allow medical cannabis exports.

Germany's medical cannabis program is at risk from another lawsuit.

/ OPINION & ANALYSIS

A poll of midterm election voters found that they support legalizing marijuana, 62%-37%.

/ BUSINESS

Columbia Care announced that it is the first U.S. cannabis company authorized to operate in the European Union after receiving a license in Malta.

The Wall Street Journal sheds light on appellation systems for marijuana.

The New York Times looks at rising interest in cannabis-infused beverages.
Make sure to subscribe to get Marijuana Moment's daily dispatch in your inbox.
DEA's cannabis eradication program criticized by gov't watchdog (Newsletter: Nov. 15, 2018)
How much marijuana reform supporters & opponents spent per vote; Walking Dead actor raises money for cannabis kids; Al Sharpton has marijuana jokes
Subscribe to receive Marijuana Moment's newsletter in your inbox every weekday morning. It's the best way to make sure you know which cannabis stories are shaping the day.
Your support makes Marijuana Moment possible…

This issue of Marijuana Moment, and our original reporting that is featured in it, are made possible by the generous support of 342 Patreon sponsors. Cannabis industry professionals receive valuable rewards for pledges of $25 and up.

Check out the perks of being a sponsor on our Patreon page.
https://www.patreon.com/marijuanamoment

/ TOP THINGS TO KNOW

A Marijuana Moment analysis of campaign finance data found that, on average, cannabis reform opponents had to spend more for "no" votes than supporters had to shell out to get "yes" voters to the polls in last week's midterms.

As he weighs a potential 2020 presidential candidacy, Colorado Gov. John Hickenlooper (D) continues to admit that marijuana legalization has worked out a lot better than he thought it would. It's "a better system than what we had," he said in an appearance on Wednesday.

Walking Dead actor Norman Reedus is helping to raise money for kids who use medical cannabis to treat cancer.

Rev. Al Sharpton had some cannabis quips in response to a conference audience's reaction to a marijuana bill filed by Sen. Elizabeth Warren (D-MA).

A report from the Government Accountability Office, a federal watchdog agency, scolded the Drug Enforcement Administration over procedural lapses in its marijuana eradication program.

/ FEDERAL

President Trump announced his support for pending congressional criminal justice reform legislation.

The Internal Revenue Service is contracting with a private company to handle "large cash payments for processing cannabis federal taxes."

Rep. Matt Gaetz (R-FL) tweeted, "#MedicalCannabis has huge potential for veterans. It can reduce chronic pain, w/out the harmful side effects of opioids, & some early reports indicate that it may even have potential as a treatment for PTSD. Unfortunately, many veterans fear discussing medical cannabis w/ doctors."

The Senate bill to increase marijuana businesses' access to banks got one new cosponsor, for a total of 20.

/ STATES

A spokesperson for New York Gov. Andrew Cuomo (D) said the governor plans to "introduce a formal comprehensive [marijuana legalization] proposal during the 2019 legislative session."  Separately, the state Department of Health issued a report with recommendations to improve the medical cannabis program.

New Jersey's Assembly speaker and Senate president said they expect committee votes on legalizing marijuana by the end of this month. The Republican Assembly leader said legalization is "inevitable."

It's possible that Massachusetts recreational marijuana sales could begin on Sunday. The state's top regulator said sales will likely start in "a week plus or minus maybe a couple of days longer than that."

The Vermont marijuana legalization study committee's taxation and regulation subcommittee plans to recommend a 26% or 27% tax rate on sales.

A top Utah regulator testified before lawmakers about the proposed compromise medical cannabis bill. Separately, House Democrats held a briefing on the issue.

Illinois Republican lawmakers are divided on marijuana legalization.

North Dakota regulators have received fewer than 100 medical cannabis patient applications in the first two weeks of accepting them.

New York magazine put together an oral history of how California became the first state to legalize medical cannabis. Separately, water regulators will hold a cannabis cultivation permitting and compliance workshop next week.

/ LOCAL

Manhattan's district attorney congratulated a Missouri prosecutor for no longer pursuing most marijuana possession cases.

The Boston, Massachusetts City Council heard complaints about the Boston Freedom Rally at a meeting.

/ INTERNATIONAL

Canadian police have not seen a spike in marijuana-impaired driving in the month since legalization went into effect. Separately, Ontario officials released regulations for private cannabis stores.

/ ADVOCACY

Marijuana policy reform advocates are targeting Arizona and Ohio, and potentially Florida and North Dakota, for 2020 legalization ballot measures. They are also looking at medical cannabis initiatives in Mississippi, Nebraska and South Dakota.

/ SCIENCE & HEALTH

A study concluded, "Cannabinoid drugs may prevent the onset of pain by producing small increases in pain thresholds but may not reduce the intensity of experimental pain already being experienced; instead, cannabinoids may make experimental pain feel less unpleasant and more tolerable, suggesting an influence on affective processes."

A study on marijuana and PTSD in veterans reached its recruitment goal.

A survey found that 65% of Minnesota oncology physicians, advanced practice nurses and physician assistants who care for adults and children with cancer support the use of medical cannabis.

/ OPINION & ANALYSIS

The Chicago Tribune editorial board wants Illinois lawmakers to take their time in considering marijuana legalization.

/ BUSINESS

California collected $93.1 million in marijuana taxes in 3rd quarter of the year, a figure that does not include revenue to local governments.

Nevada generated $8.1 million in recreational marijuana taxes in August, setting a new monthly record.

Eaze launched delivery of CBD products in 41 states.

Former chewing gum executive William Wrigley Jr. II, is taking over as CEO of Surterra.

Sterling Trustees LLC filed a federal lawsuit over investments it made in Puerto Rican medical cannabis companies.
Make sure to subscribe to get Marijuana Moment's daily dispatch in your inbox.
Group representing 19,000 US cities pushes cannabis rescheduling (Newsletter: Nov. 14, 2018)
Michelle Obama talks smoking marijuana; New veterans & cannabis bills in Congress; Why women back legalization less than men
Subscribe to receive Marijuana Moment's newsletter in your inbox every weekday morning. It's the best way to make sure you know which cannabis stories are shaping the day.
Your support makes Marijuana Moment possible…

By starting a $10 per month pledge on Patreon — or about 45 cents per issue of this newsletter — you can help us rely less on ads to cover our expenses, hire more journalists and bring you even more marijuana news.
Freelance cannabis writer Abbie Rosner: "With the industry evolving so quickly, Marijuana Moment helps me produce content that is informed and up to speed."
https://www.patreon.com/marijuanamoment

/ TOP THINGS TO KNOW

The National League of Cities—which represents the U.S.'s 19,000 cities, towns and villages— adopted resolutions calling for federal marijuana rescheduling and access to banks for cannabis businesses.

Top lawmakers in Illinois and New Mexico expressed optimism about newly elected governors' plans to legalize marijuana in 2019.

In a new filing, the National Institute on Drug Abuse indicates it wants to hire a new company to:
Grow 2,000 kg of marijuana

Develop new cannabis cultivation methods

Produce THC/CBD extracts

Make oral solutions, oils, vaping fluids, capsules/tablets
Former First Lady Michelle Obama wrote about smoking marijuana in her new memoir released on Tuesday, a subject she also discussed in a TV interview.

A new study examines why women are less likely to support legalizing marijuana than men. Contrary to one hypothesis, it has nothing to do with motherhood.

Reps. Seth Moulton (D-MA) and Matt Gaetz (R-FL) are filing three new separate bills on medical cannabis for military veterans.

/ FEDERAL

President Trump is reportedly leaning in favor of backing congressional criminal justice reform legislation.

Newly released documents show that shortly after 9/11 the Central Intelligence Agency considered using a drug it thought might work like a truth serum and force terror suspects to give up information about potential attacks.

The federal trial against Mexican drug cartel leader Joaquin "El Chapo" Guzman began.

Rep. Dina Titus (D-NV) tweeted, "I've long supported legislation to give our #veterans access to medical #cannabis. We should empower VA medical personnel to discuss all options for treatments with their patients and promote research. The R's have blocked this from progressing."

/ STATES

Former Minnesota Gov. Jesse Ventura met with Gov.-elect Tim Walz (D) and urged him to push for marijuana legalization. He also suggested the slogan "pot for potholes."

Ohio regulators released an update on the rollout of the state's medical cannabis program.

Colorado regulators released guidance about new marijuana rules going into effect on January 1.

Oklahoma regulators have already collected nearly $6.57 million in medical cannabis application fees.

A Wisconsin representative plans to file a marijuana legalization bill in January.

The Washington, D.C. Council chairman said that smoking marijuana doesn't have victims and shouldn't be a crime.

Arkansas regulators are responding to public criticism about a lack of transparency in the medical cannabis licensing process.

/ LOCAL

The Jackson County, Missouri prosecutor said she will stop pursuing most marijuana possession cases.

Some Michigan municipalities are already moving to opt out of allowing legal marijuana sales, at least temporarily.

Here's a look at how Oregon municipalities voted on marijuana regulation ballot measures last week.

Two people were shot and killed in an apparent attempted robbery at an unlicensed Los Angeles, California marijuana dispensary.

/ INTERNATIONAL

Thailand's cabinet approved medical cannabis legislation.

/ SCIENCE & HEALTH

A study found "an advantage of [medical cannabis therapy] in [fibromyalgia] patients with [low back pain] as compared with [standardised analgesic therapy].

The University of Mississippi Medical Center is conducting a study on CBD and youth seizures.

/ OPINION & ANALYSIS

A poll of Indiana adults found that when given options, 39% support legalizing marijuana, 42% back medical cannabis and 16% don't want it legal at all. Separately, 78% said that if marijuana is not legalized, people still should not be sent to jail for it. The survey also showed that people see cannabis as less of problem than other drugs, including alcohol.

A poll found that the majority of Canadians want the minimum age for cannabis use to be higher than 18 years old.

/ BUSINESS

Tilray's earnings report showed lower than expected sales.

Bloomberg Businessweek looks at the growing number of companies interested in making cannabis beverages.

/ CULTURE

Actor Michael Colyar spoke about visiting Mike Tyson's marijuana farm.
Make sure to subscribe to get Marijuana Moment's daily dispatch in your inbox.