Former fed prosecutor backs legal cannabis in AG campaign (Newsletter: March 8, 2018)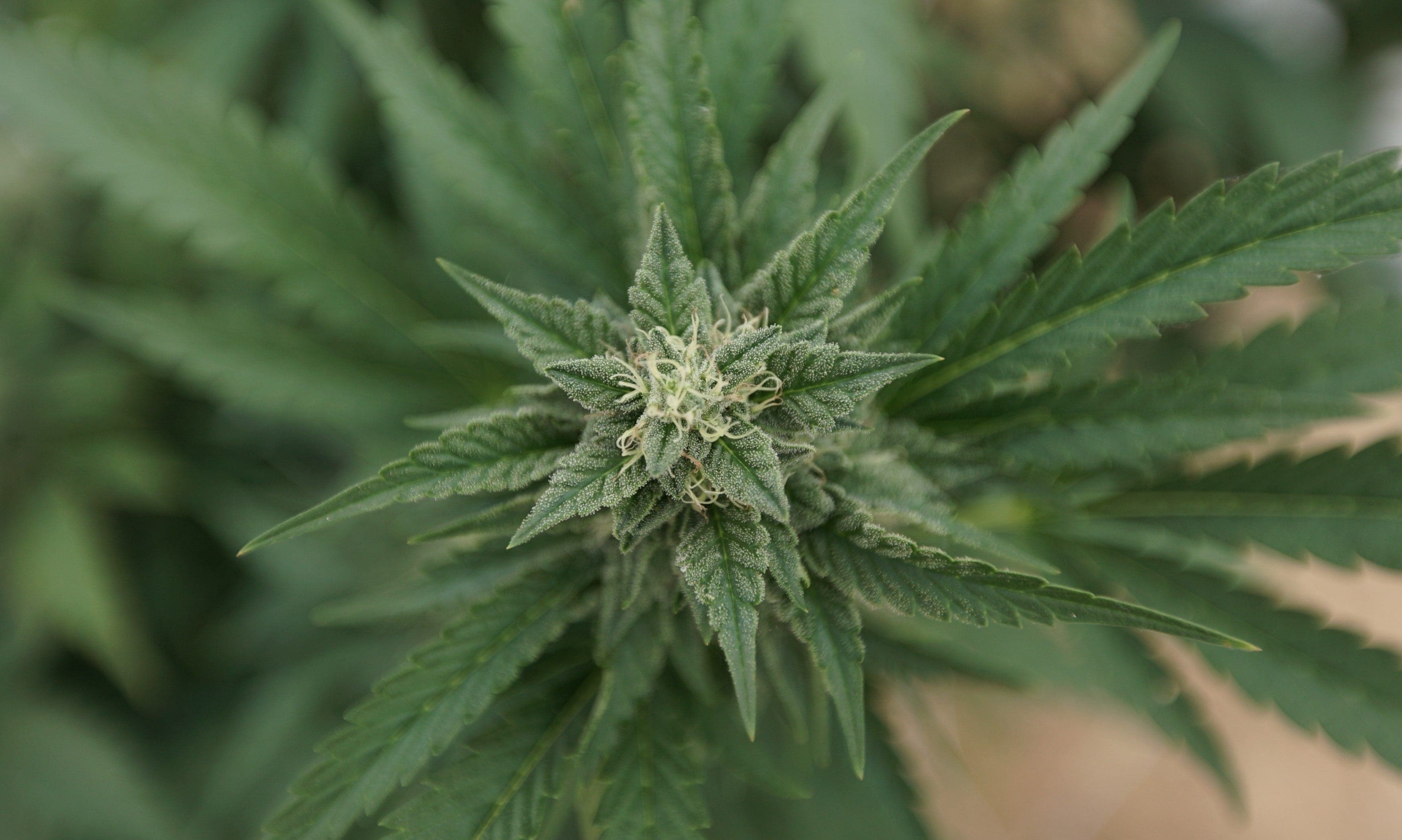 Subscribe to receive Marijuana Moment's newsletter in your inbox every weekday morning. It's the best way to make sure you know which cannabis stories are shaping the day.
CA officials warn Weedmaps; OH gov candidates debate legalization; Massive ME medical expansion approved
Your support makes Marijuana Moment possible…
Subscribers who value this daily dispatch enough to show their support with a few dollars help me keep doing this. Please chip in and help ensure Marijuana Moment's continued operations.
http://patreon.com/marijuanamoment
/ TOP THINGS TO KNOW
Michigan Democratic attorney general candidate Pat Miles, a former federal prosecutor who previously refused to answer questions about his position on the issue, endorsed legalizing marijuana just days after a poll showed voters overwhelmingly support ending prohibition.
New York City Mayor Bill de Blasio (D) defended the city's racially disproportionate marijuana arrest rate.
Ohio Democratic gubernatorial candidate Dennis Kucinich, a former congressman, rolled out a marijuana policy platform.
/ FEDERAL
Taylor Weyeneth, the young former Trump campaign staffer who rose to a leadership position at the White House Office of National Drug Control Policy before leaving following media reports about his inflated resume, is now working on opioid policy at the U.S. Department of Housing and Urban Development.
U.S. Sen. Bob Casey (D-PA) plans to introduce legislation to repeal the law that strips financial aid from college students with drug convictions.
The U.S. Sentencing Commission reported that the average length of imprisonment for marijuana cases increased slightly last year, from 28 months to 29 months.
In a statement praising the U.S. Department of Justice's immigration lawsuit against California, Congressman Dana Rohrabacher (R-CA) slammed the Trump administration's position on marijuana.
Congressman Joe Crowley (D-NY) tweeted, "The failed war on drugs has worsened racial inequities in our criminal justice system."
Congressman Carlos Curbelo (R-FL) met with former NFL players to discuss medical cannabis.
The U.S. House bill to prevent federal agencies from enforcing marijuana laws against people in compliance with state policies got one new cosponsor, for a total of ten.
The U.S. House bill to remove roadblocks to marijuana research got one new cosponsor, for a total of seven.
Illinois Democratic congressional candidate Benjamin Thomas Wolf, who supports marijuana legalization and was featured holding a lit joint in a campaign ad, is facing accusations of physical abuse and resume inflation.
Tennessee Democratic congressional candidate Justin Kanew tweeted in support of legalizing medical cannabis.
/ STATES
New Hampshire Democratic gubernatorial candidate Steve Marchand says legalizing marijuana can help reduce opioid issues.
Puerto Rico Gov. Ricardo Rosselló (NPP) spoke about the economic impact of medical cannabis implementation during his State of the State speech.
California regulators sent a cease-and-desist letter demanding that Weedmaps stop listing unlicensed marijuana businesses.
The Maine Legislature's Health and Human Services Committee approved a bill to expand the state's medical cannabis program, including by allowing doctors to recommend it for any condition.
The Kentucky House Judiciary Committee voted to delay consideration of medical cannabis legislation. The bill's sponsor is working with other lawmakers on revisions that may give it a chance to pass. Meanwhile, Secretary of State Alison Lundergan Grimes (D) co-authored an op-ed calling for medical cannabis legalization with a Marine Corps Medal of Honor winner.
The Idaho House Judiciary, Rules and Administration Committee approved a bill to let judges deviate from mandatory minimum sentences in drug cases.
The Alaska Senate refused to consider a scheduled resolution denouncing federal interference in state marijuana laws.
The Washington, D.C. Board of Elections blocked a proposed ballot measure to legalize and regulate marijuana sales.
The Connecticut General Assembly's General Law Committee introduced a marijuana legalization bill.
The Maryland House of Delegates is scheduled to vote Thursday on legislation to expand the number of medical cannabis cultivation licenses in an effort to increase minority business ownership.
A New Jersey assemblywoman filed a bill to prevent certain businesses from punishing employees for marijuana use. She also introduced legislation to expunge prior cannabis convictions.
Washington State regulators temporarily lifted a 24-hour quarantine requirement on transferring marijuana products between licensees.
A Colorado lawyer representing people indicted for illegal marijuana distribution is seeking to have the charges dismissed because, he says, the state attorney general is improperly licensed to practice law under her maiden name.
Five separate cannabis initiatives are seeking Arizona ballot access.
Campaign committees have formed in support of and in opposition to Oklahoma's medical cannabis ballot measure.
/ LOCAL
Cook County, Illinois released sample ballots showing how the marijuana legalization advisory question before voters on March 20 appears.
Juneau, Alaska police said marijuana businesses can transport product by airplane.
A judge rejected Lansing, Michigan's move to dismiss a lawsuit from a group challenging local medical cannabis restrictions.
Denver, Colorado officials may soon approve signature gathering for a proposed ballot measure decriminalizing psilocybin mushrooms.
/ INTERNATIONAL
Israeli lawmakers gave initial approval to a marijuana decriminalization bill.
Canadian First Nations leaders want indigenous peoples to receive a cut of marijuana tax revenue.
/ ADVOCACY
NORML released a packet of information aimed at encouraging political candidates to adopt peo-legalization platforms.
The West Virginia Democratic Party is pushing for expansions to the state's medical cannabis law.
The Drug Policy Alliance is sending a delegation of people impacted by the war on drugs to visit Portugal, where drugs are decriminalized.
/ SCIENCE & HEALTH
A study found that "among adults with mood or anxiety disorders, living in a medical marijuana law state is associated with self-medication with marijuana."
A review concluded that the "potential benefits of cannabis-based medicine (herbal cannabis, plant-derived or synthetic THC, THC/CBD oromucosal spray) in chronic neuropathic pain might be outweighed by their potential harms."
/ OPINION & ANALYSIS
A Politico Magazine essays suggests that gun control advocates should take a cue from the marijuana legalization movement and focus on state ballot initiatives instead of lobbying Congress.
/ BUSINESS
Marijuana delivery service Eaze is expanding its policy and communications teams.
Relatively high wages paid by Colorado marijuana businesses are apparently shrinking the available labor pool for restaurants.
IHOP said that a viral photo of a sign at one of its St. Louis, Missouri locations saying it "will not serve/seat guest with strong marijuana odor" does not represent company policy.
Cannabis company Flow Kana provided a backstage gift pack for the Academy Awards.
The American Trade Association for Cannabis & Hemp was named Campaigns & Elections Magazine's Trade Association of the Year.
The University of Pittsburgh Medical Center cleared its doctors to recommend medical cannabis.
The USA TODAY NETWORK and the Reno Gazette Journal are launching a marijuana-focused podcast called The Potcast.
Alex Halperin's Weed Week also recently started a podcast.
Denver-based Simplifya began offering its compliance software to California marijuana companies.
/ CULTURE     
Filmmaker Jordan Peele said consuming cannabis inspired him while writing "Get Out."
Musician Melissa Etheridge said her branded line of marijuana products will "roll out in a big way this summer."
Actress Charlize Theron said her mom buys marijuana for her.
UFC fighter Cynthia Calvillo accepted a six-month suspension for testing positive for marijuana metabolites.
The Los Angeles 420 Games are being held this month to dispel stereotypes about lazy cannabis consumers.
/ CORRECTION
In Wednesday's Marijuana Moment I mistakenly included an item about Puerto Rico under the International section. I usually list developments about U.S. territories under States and should have done so this time as well. I apologize for the oversight.
Make sure to subscribe to get Marijuana Moment's daily dispatch in your inbox.
Photo courtesy of Chris Wallis // Side Pocket Images.