The New Politics Of Marijuana Are Emerging In Illinois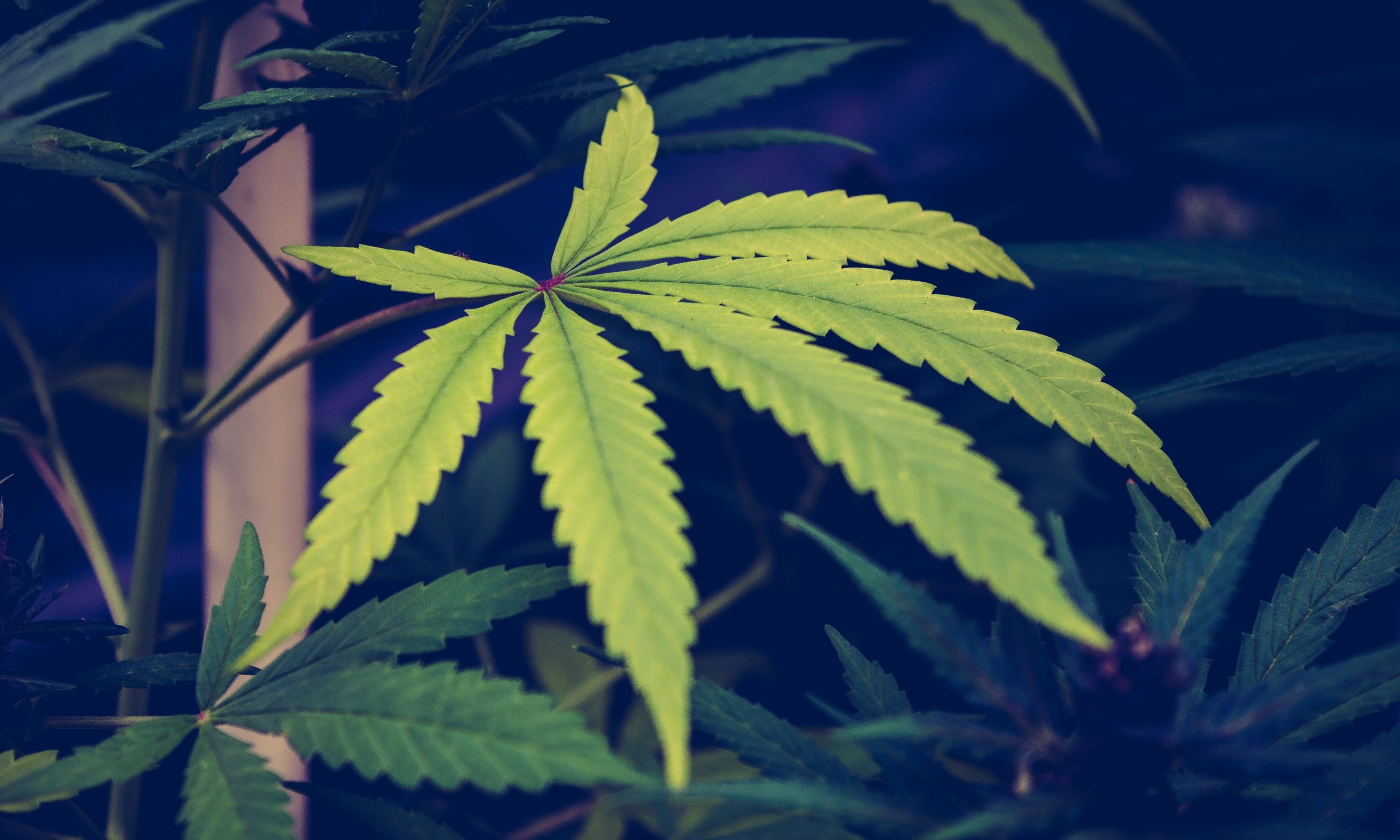 Marijuana was once seen as a third-rail issue of politics: You touch it, you die. Not that many years ago, many candidates for public office ran as far and as fast as they could from cannabis issues out of fear they would be attacked as soft on drugs or soft on crime.
That's no longer the case as polls have continued to show growing majority voter support for legalization, and nowhere are the new politics of marijuana clearer than in this month's Illinois Democratic gubernatorial primary election.
Leading candidates to be the next chief executive of the Prairie State are waging a very public battle about who is best positioned to modernize marijuana laws, with some trying to embarrass others for lagging in their support for legalization.
Contenders in the March 20 primary got into a testy Twitter exchange on the issue over the weekend, with JB Pritzker, widely seen as the front-runner in the race, accusing opponent Chris Kennedy of merely pretending to back legalization, and Kennedy telling his supporters not to believe the other campaign's claims.
REALITY CHECK: @KennedyforIL has called marijuana a "public health hazard." #ILGovDebate #twill #flashbackfriday https://t.co/cKNawI5Fag

— JB Pritzker (@JBPritzker) March 3, 2018
Illinois should legalize marijuana. We will immediately broaden access to medical marijuana. Don't let a mailer, tweet or phone call convince you otherwise. This is where I stand. https://t.co/MAeBt9QJAo

— Chris Kennedy (@KennedyforIL) March 3, 2018
The results of a new poll on the topic show why the candidates are going out of their way to be seen as more friendly to marijuana legalization than their rivals.
Two-thirds (66%) of the state's voters favored legalization in a Southern Illinois University survey released on Monday. That's compared to less than one-third (32%) who support continued prohibition.
Key demographics in the poll are especially on board, the crosstabs show:
Democrats: 78%
People under 35 years old: 89%
Liberals: 83%
Republicans are split on legalization, with 49% for and 49% against. Independents favor ending prohibition, 62% to 36%.
Across the state, legalization enjoys majority support among all age groups, races, geographic regions, income groups and education levels, as well as from both men and women.
The survey also showed that legalization supporters have intensity on their side: 46% are strongly in favor, compared to just 24% who are strongly opposed.
With such strong backing to make Illinois the next state to transform its marijuana policies, it's no wonder that politicians are trying to outdo each another on the issue.
Pritzker, for example, held a press conference outside a medical cannabis dispensary earlier this year to detail his support for reform.
Our state should legalize marijuana. This is not a moment for a governor who stands with Donald Trump. pic.twitter.com/HTHObxJU5V

— JB Pritzker (@JBPritzker) January 12, 2018
Kennedy has until recently opposed legalization.
Last year he said "it's dangerous to embrace a public health hazard simply because you want revenue."
He later shifted to saying that he is open to legalization, "but only after we have done a thorough and comprehensive review through the University of Illinois to ensure that public safety and public health are put before profit from marijuana industry."
And now, he simply says, "Illinois should legalize marijuana."
Another candidate, State Sen. Daniel Biss, also supports legalization. His team has gone so far as to craft a campaign slogan mashing up his name and the word "cannabis."
We need to legalize, not criminalize cannabis. It's time for us to radically reform our justice system so that it works for the rest of us. pic.twitter.com/99b7UO1pUC

— Daniel Biss (@DanielBiss) February 4, 2018
Several candidates in this year's state attorney general race support legalization as well.
Illinois voters may get a chance to weigh in on marijuana more directly than by simply supporting candidates who are on board. Last week, the state Senate overwhelmingly voted to place a nonbinding cannabis legalization question on the November ballot.
Illinois Senate Approves Marijuana Legalization Ballot Question
Voters in Cook County — the state's most populous county and the second largest in the U.S. — will already see a similar cannabis question on their March 20 primary election ballot alongside the names of Kennedy, Prizker, Biss and other contenders for party nominations.
If the Democratic-controlled House joins the Senate in approving the statewide referendum, it could prove to be a factor in whether or not incumbent Republican Gov. Bruce Rauner or a Democrat wins the November election. Many political observers believe that putting marijuana on the ballot helps drive turnout from core Democratic constituencies such as young people.
Rauner opposes legalization and said last month that he would veto any such bill that arrives on his desk.
Illinois isn't the only place where the new politics of marijuana are emerging; gubernatorial candidates in several other states are campaigning on marijuana reform as well.
But Illinois is the state where candidates have so far gone the furthest to make cannabis a central issue in a party nominating contest, a scenario that is likely to play out elsewhere as additional primary election dates approach in the coming months.
Cory Booker Endorses Bill To Legalize Marijuana In New Jersey
Efforts to legalize marijuana in New Jersey received a high-profile endorsement on Friday, with U.S. Sen. Cory Booker (D-NJ) voicing support for the bill in a statement.
The senator, who is a 2020 Democratic presidential candidate and also sponsored congressional legislation to end federal cannabis prohibition, is the latest in a growing list of political leaders who've advocated for the bill, which was approved by state Senate and Assembly committees earlier this week and is expected to receive floor votes in both chambers on Monday.
"New Jersey is the first state in the country to couple decriminalizing marijuana with strong criminal justice reform measures to redress the decades of immense harm inflicted by an unfair system," Booker said. "All too often, communities of color and low-income individuals are unjustly impacted by our broken drug policies, but by including measures to expunge records and reinvest in the communities most impacted, our state has the opportunity to lead in prioritizing social justice."
NJ is set to vote on a marijuana legalization bill that has strong measures to reverse the damage of the War on Drugs.

I hope this bill passes & NJ can lead the nation on this. Marijuana legalization & social justice *must* go hand in hand. We can't have one without the other.

— Sen. Cory Booker (@SenBooker) March 22, 2019
The bill's focus on social equity provisions has been critical in shoring up support as the legislature gets closer to a vote. Gov. Phil Murphy (D) has been putting out calls to advocates and lawmakers to get the legislation advanced, which would fulfill a campaign promise of his.
"With this bill, New Jersey legislators can send a strong message to the country that marijuana legalization and social justice must be inextricably linked," Booker said. "I'm hopeful our state will succeed in setting this example."
It's been a complicated process to form a coalition united around passing legalization in New Jersey. Disagreements between the governor and lawmakers about certain aspects of the bill such as tax rates and regulatory structures were finally resolved earlier this month when a compromise was reached. And amendments to expand expungement provisions gave the mayors of the state's two largest cities proper assurance to back the legislation.
That said, Newark Mayor Ras Baraka (D) and Jersey City Mayor Steven Fulop (D) continue to push for automatic expungements, as opposed to virtual expungements. Murphy said that automatic expungements is not a feasible policy.
"Now more than ever, we must work together," the mayors said in a statement on Friday. "Again, we stand in unison in support of this legislation that could potentially become New Jersey's law. We should aim to become a model state from which other states can clearly follow. We should address these issues in a manner that protects our communities and the people that live here."
Mayors @rasjbaraka & @StevenFulop announce support of the proposed cannabis legislation after assurance from state leaders that they will continue to seek full automatic expungement. https://t.co/QN1LeDt6wl pic.twitter.com/bJFbTHOR0a

— City of Newark (@CityofNewarkNJ) March 22, 2019
On Thursday, the governor's office also released a list of quotes from lawmakers, activists and spiritual leaders voicing support for the legalization legislation.
"If we have learned anything at all, it is that the status quo has been disproportionately unfair to minority communities," Assembly Speaker Craig Coughlin (D) said. "This bill is a step in the right direction to correct that inequality."
Senate President Steve Sweeney (D) agreed, saying the legalization bill will "advance social justice, legal justice and economic justice in meaningful ways."
"This is an opportunity for continued progress as we strive for a society that respects the rights of everyone," he said.
Whether the legislation will be approved is yet to be seen. NJ.com is keeping track of where lawmakers currently stand on the bill, and as of Friday afternoon their online whip count shows that a majority in the Senate plan to vote against it, while votes allocated so far in the Assembly are roughly even.
Photo courtesy of Jamelle Bouie.
Connecticut Lawmakers Hold Two Simultaneous Hearings On Marijuana Legalization Bills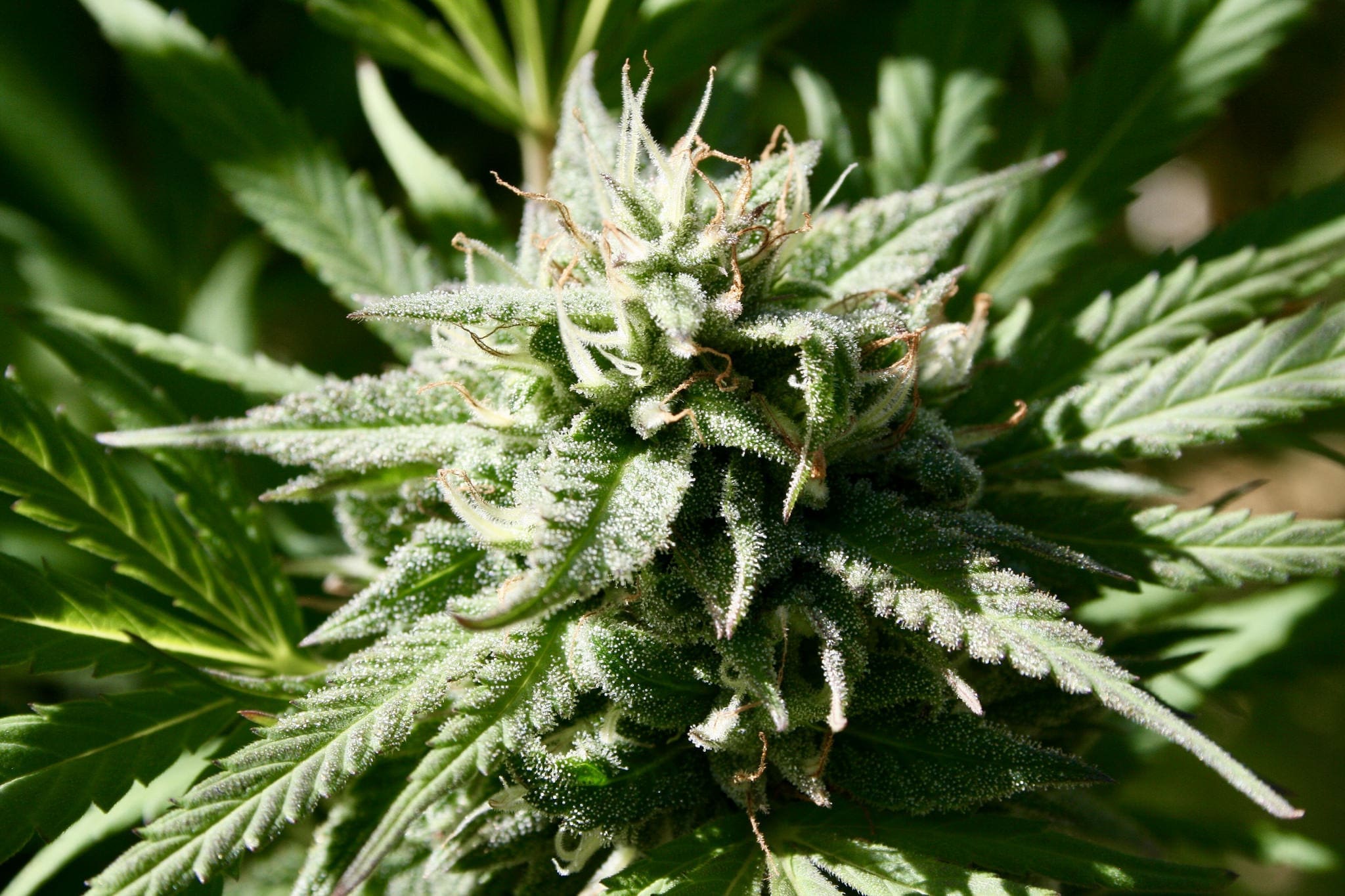 Two Connecticut committees held hearings on bills to legalize marijuana and expand the state's medical cannabis program on Friday.
The proposed legislation would permit adults 21 and older to possess, purchase and consume certain amounts of marijuana for personal use. The House bill also includes a number of social equity provisions that are meant to encourage people from communities that were disproportionately impacted by prohibition to participate in the legal industry.
While reform advocates generally support the bills, they've also made a series of recommendation to increase the focus on restorative justice and to include policies such as allowing home cultivation.
In the legislature's General Law Committee, witnesses including a commissioner for the state's medical cannabis program and social equity advocates testified about HB 7371. That bill would establish a governor-appointed commission to regulate the industry, give licensing priority to individuals from communities most impacted by the drug war and require the commission to conduct a study on permitting a home grow option and microbusinesses.
"The time has come to move this forward. We think this is a fantastic start [and] there is definitely some amazing language in here," Jason Ortiz, president of Connecticut United for Reform and Equity (CURE), said at the hearing. "There's just some other pieces that we think undermine the really good parts that we can strike out and maybe amend and move the basic ideas forward."
Advocates want to change the legislation so that home cultivation and microbusinesses are allowed from the outset, for example.
"Marijuana prohibition was borne of misinformation and racism and it continues to be enforced unequally to this day," Karen O'Keefe, director of state policies at the Marijuana Policy Project (MPP), testified.
Over in the Judiciary Committee, experts dedicated significant time to testimony about the public health and safety impacts of cannabis legalization. Lawmakers pressed the witnesses on issues such as labeling requirements, what kinds of edibles should be allowed, impaired driving and the mental health affects of consuming high-THC marijuana varieties.
The bill before that panel, SB 1085, would also legalize cannabis for adult use. But the legislation has a focus on expungements for individuals with prior marijuana convictions for possession of 1.5 ounces or less.
As with the House bill, advocates are supportive of the spirit of the legislation but feel certain provisions fall short. For example, MPP said that expungements should apply to convictions for any kind of cannabis conviction. The organization also called for a home grow option, which is not included in either legalization bill under consideration.
Two other pieces of cannabis legislation were discussed at the Judiciary committee hearing. One would create a misdemeanor penalty for driving while consuming marijuana and provide $500,000 in funding for law enforcement to train officers as drug recognition experts. The other bill specifies that employers don't have to provide special accommodations for employees who use cannabis while working.
As one of the states considered most likely to legalize cannabis in 2019, the hearings offer another example of how the conversation around reform has shifted from "should it be legal" to "how should it be legal," with the hearings largely concentrated on defining and promoting social equity provisions.
If either bill makes it through the legislature, Gov. Ned Lamont (D) is expected to sign.
It's time for #CT to legalize marijuana for recreational use. We should expunge criminal charges for simple possession. This will lead to a safer market, and some of the proceeds can be used to correct historical wrongs and support addiction services. https://t.co/BruJ1l1TY6

— Gov. Ned Lamont (@GovNedLamont) March 22, 2019
He's called the issue one of his "priorities" for the current legislative session and spoke about the issue during a budget speech last month.
Committee votes are expected on Monday.
Military Veterans Organizations Press Congress On Medical Marijuana Research
Photo courtesy of Brian Shamblen.
GOP Lawmakers Want Marijuana Banking Vote Delayed In Congress