The New Politics Of Marijuana Are Emerging In Illinois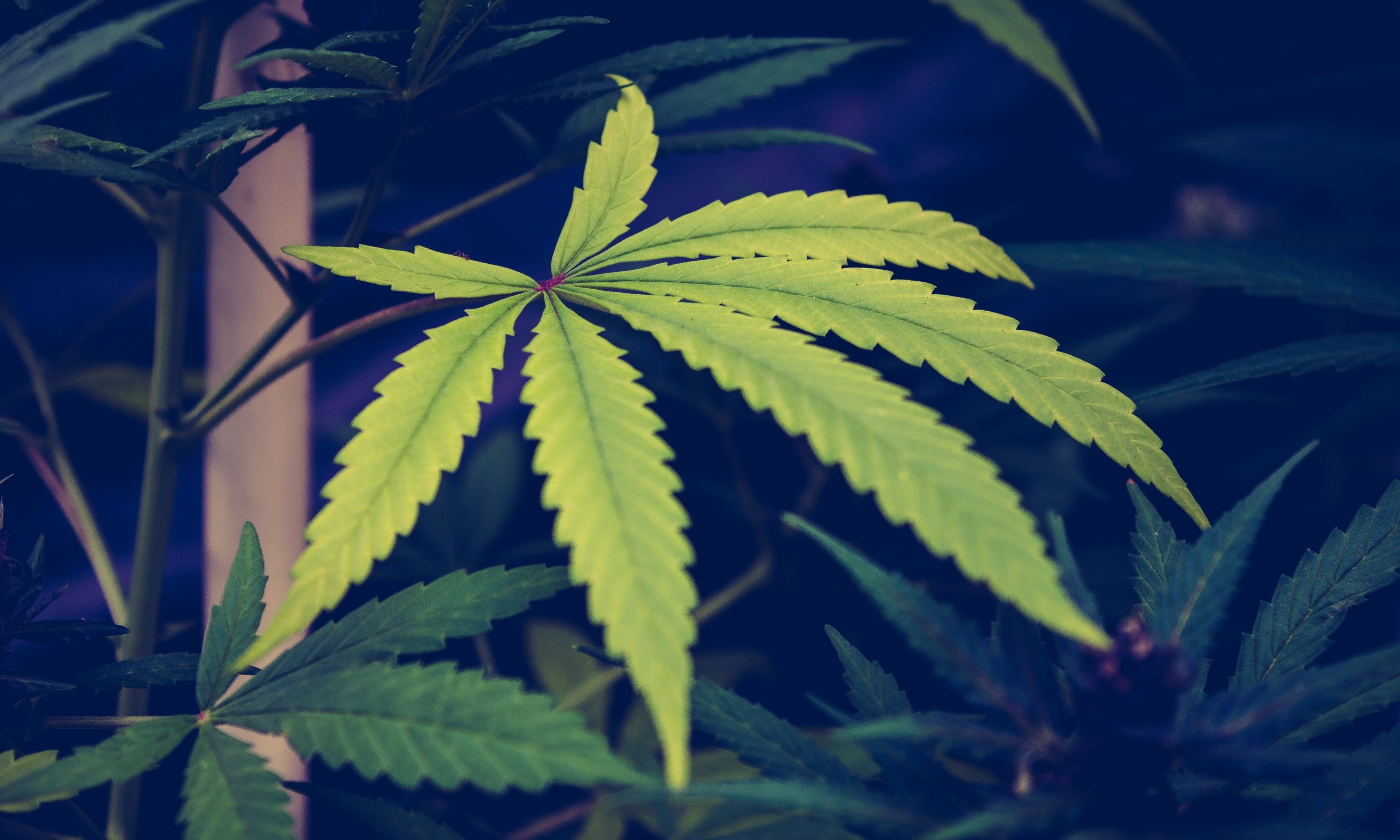 Marijuana was once seen as a third-rail issue of politics: You touch it, you die. Not that many years ago, many candidates for public office ran as far and as fast as they could from cannabis issues out of fear they would be attacked as soft on drugs or soft on crime.
That's no longer the case as polls have continued to show growing majority voter support for legalization, and nowhere are the new politics of marijuana clearer than in this month's Illinois Democratic gubernatorial primary election.
Leading candidates to be the next chief executive of the Prairie State are waging a very public battle about who is best positioned to modernize marijuana laws, with some trying to embarrass others for lagging in their support for legalization.
Contenders in the March 20 primary got into a testy Twitter exchange on the issue over the weekend, with JB Pritzker, widely seen as the front-runner in the race, accusing opponent Chris Kennedy of merely pretending to back legalization, and Kennedy telling his supporters not to believe the other campaign's claims.
REALITY CHECK: @KennedyforIL has called marijuana a "public health hazard." #ILGovDebate #twill #flashbackfriday https://t.co/cKNawI5Fag

— JB Pritzker (@JBPritzker) March 3, 2018
Illinois should legalize marijuana. We will immediately broaden access to medical marijuana. Don't let a mailer, tweet or phone call convince you otherwise. This is where I stand. https://t.co/MAeBt9QJAo

— Chris Kennedy (@KennedyforIL) March 3, 2018
The results of a new poll on the topic show why the candidates are going out of their way to be seen as more friendly to marijuana legalization than their rivals.
Two-thirds (66%) of the state's voters favored legalization in a Southern Illinois University survey released on Monday. That's compared to less than one-third (32%) who support continued prohibition.
Key demographics in the poll are especially on board, the crosstabs show:
Democrats: 78%
People under 35 years old: 89%
Liberals: 83%
Republicans are split on legalization, with 49% for and 49% against. Independents favor ending prohibition, 62% to 36%.
Across the state, legalization enjoys majority support among all age groups, races, geographic regions, income groups and education levels, as well as from both men and women.
The survey also showed that legalization supporters have intensity on their side: 46% are strongly in favor, compared to just 24% who are strongly opposed.
With such strong backing to make Illinois the next state to transform its marijuana policies, it's no wonder that politicians are trying to outdo each another on the issue.
Pritzker, for example, held a press conference outside a medical cannabis dispensary earlier this year to detail his support for reform.
Our state should legalize marijuana. This is not a moment for a governor who stands with Donald Trump. pic.twitter.com/HTHObxJU5V

— JB Pritzker (@JBPritzker) January 12, 2018
Kennedy has until recently opposed legalization.
Last year he said "it's dangerous to embrace a public health hazard simply because you want revenue."
He later shifted to saying that he is open to legalization, "but only after we have done a thorough and comprehensive review through the University of Illinois to ensure that public safety and public health are put before profit from marijuana industry."
And now, he simply says, "Illinois should legalize marijuana."
Another candidate, State Sen. Daniel Biss, also supports legalization. His team has gone so far as to craft a campaign slogan mashing up his name and the word "cannabis."
We need to legalize, not criminalize cannabis. It's time for us to radically reform our justice system so that it works for the rest of us. pic.twitter.com/99b7UO1pUC

— Daniel Biss (@DanielBiss) February 4, 2018
Several candidates in this year's state attorney general race support legalization as well.
Illinois voters may get a chance to weigh in on marijuana more directly than by simply supporting candidates who are on board. Last week, the state Senate overwhelmingly voted to place a nonbinding cannabis legalization question on the November ballot.
Illinois Senate Approves Marijuana Legalization Ballot Question
Voters in Cook County — the state's most populous county and the second largest in the U.S. — will already see a similar cannabis question on their March 20 primary election ballot alongside the names of Kennedy, Prizker, Biss and other contenders for party nominations.
If the Democratic-controlled House joins the Senate in approving the statewide referendum, it could prove to be a factor in whether or not incumbent Republican Gov. Bruce Rauner or a Democrat wins the November election. Many political observers believe that putting marijuana on the ballot helps drive turnout from core Democratic constituencies such as young people.
Rauner opposes legalization and said last month that he would veto any such bill that arrives on his desk.
Illinois isn't the only place where the new politics of marijuana are emerging; gubernatorial candidates in several other states are campaigning on marijuana reform as well.
But Illinois is the state where candidates have so far gone the furthest to make cannabis a central issue in a party nominating contest, a scenario that is likely to play out elsewhere as additional primary election dates approach in the coming months.