This Week's Best Marijuana Tweets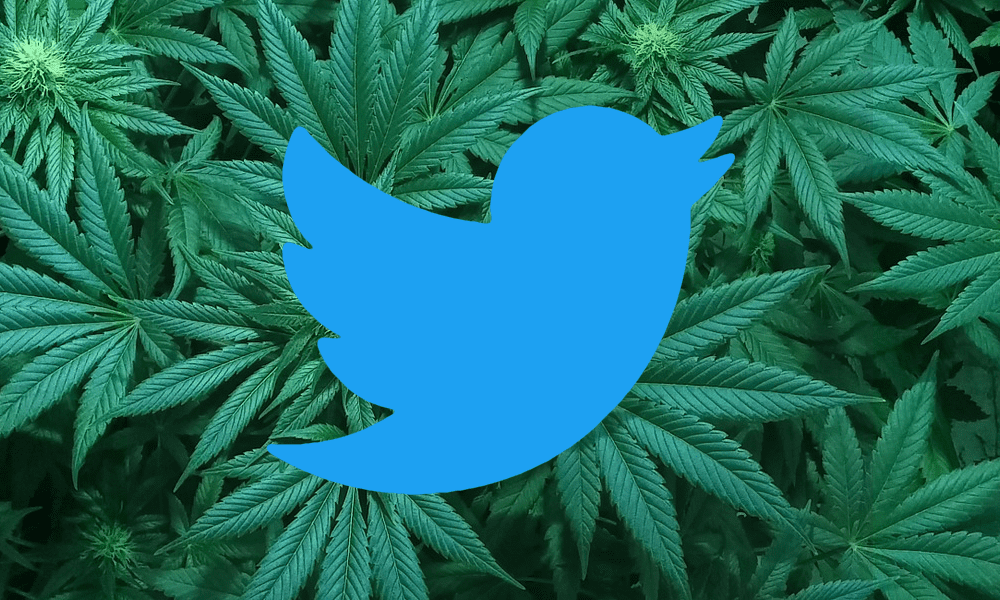 Marijuana Moment is constantly scouring the web for the all the latest cannabis developments. Often, the news concerns important matters such as state or federal legislation. Other times it's lighter fare like a celebrity sharing a story about indulging in edibles.
And sometimes the most interesting content comes in the form of a short post on Twitter.
Here's a look at marijuana tweets from the past week that got particularly high engagement and made us go 😂 or 🤔 (and maybe an occasional 🙄)…
Comedian John Fugelsang concisely destroyed the old "gateway drug" myth about marijuana:
Willie Nelson is 84 so somebody needs to warn him that cannabis is a gateway to heroin before it's too late.

— John Fugelsang (@JohnFugelsang) September 26, 2017
Do you love marijuana (or your kids) as much as this guy does?
i love my baby and by baby i'm referring to marijuana

— empowerment (@garden_party_69) September 26, 2017
Tommy Chong is convinced that marijuana saved his life:
Marijuana helps people with cancer. It helped me now I am cancer free! Cannabis cured!

— Tommy Chong (@tommychong) September 29, 2017
The people of Atlanta are very, very excited about marijuana decriminalization legislation their city council is voting on soon:
The bill to decriminalize marijuana in Atlanta passed today. City Council will vote on October 2nd. Possession under 1oz will be a $75 fine. pic.twitter.com/vnKXqfQ6HJ

— Everything Georgia (@GAFollowers) September 27, 2017
Yeah, this seems legit:
Don't risk it pic.twitter.com/vjNL5Olgvy

— Weed Tweets (@iSpeakMarijuana) September 25, 2017
On a more serious note, British political commentator made a compelling argument for decriminalizing drugs:
The war on drugs has failed disastrously. Time to decriminalise drugs. pic.twitter.com/8Tvb5FTYk2

— Owen Jones🌹 (@OwenJones84) September 27, 2017
Bill Nye Likes Legalization, But Not Marijuana
The Science Guy is down with legalizing marijuana, but he doesn't consume cannabis himself.
"I lived in Washington State for a long time, and Washington State legalized it in 2012. We legalized marijuana, we tax it," Bill Nye said in a interview published this week by NowThis. "We have a lot of tax revenue. It's no longer criminalized. We don't spend money on the police department. We spend money regulating the industry in the same way we regulate other substances."
But even though he recognizes legalization's benefits, don't mistake Nye for a cannabis connoisseur.
"I don't like the smell. I just don't like it," he said. "One time in college I tried it, and I'm not good at smoking. I didn't put in the hours to get good at smoking."
In Nye's eyes, marijuana use can have negative effects.
"When I played ultimate frisbee very seriously, these guys I would play with would get high and they sucked when they were high," he said.
But that doesn't mean he doesn't want the government to loosen its grip on cannabis.
"What's happened with marijuana is it's a Schedule I drug, which means it's presumed to be addictive and it's presumed to have no medical value. Yet people are using it for all these medical applications," he said. "So well, let's study it. Well, you're not allowed to study it because it's a Schedule I drug… So that has to be sorted out."
In touting the benefits of legalization, the science guy is in alignment with the late Carl Sagan, under whom Nye studied astronomy at Cornell University.
Fellow Sagan protégé Neil deGrasse Tyson also recently endorsed legalization in response to a question from a Marijuana Moment journalist.
Bill Nye wants us to learn more about marijuana pic.twitter.com/j2mYUAMwx1

— NowThis (@nowthisnews) November 2, 2017
Featured image screengrab courtesy of NowThis.
Woody Harrelson Smoked Marijuana During Dinner With Trump
Woody Harrelson doesn't smoke marijuana anymore, but in a new interview he revealed that he once used cannabis to get through a dinner with Donald Trump.
"It was brutal. I'd never met a more narcissistic man," Harrelson said during an appearance on Bill Maher's HBO show on Friday night. "He talked about himself the whole time. I had to walk out like halfway through [and] smoke a joint just to like steel myself for the rest of the dinner."
The actor attended the dinner, in 2002, at the behest of then-Gov. Jesse Ventura of Minnesota. Trump was, at the time, considering a run for the 2004 Democratic presidential nomination and was trying to court Ventura to commit to run on a ticket with him, Harrelson said.
Harrelson, a former cannabis enthusiast, announced earlier this year that he quit smoking marijuana.
In an appearance on Jimmy Kimmel's ABC show last week he said that he at first tried to hide his abstinence from Willie Nelson, who he thought would be disappointed.
Maher, who himself is a well-known marijuana consumer, gave Harrelson somewhat of a hard time during the new interview about his giving up toking.
Woody Harrelson Tried To Hide Marijuana Abstinence From Willie Nelson
Woody Harrelson made headlines when he announced earlier this year that he quit smoking marijuana.
Now, in a new interview, the Oscar-nominated actor says it was difficult to share the decision with his cannabis enthusiast friend Willie Nelson.
"That was a very hard one to break," he said in an appearance on Jimmy Kimmel Live on Friday. "At first, I'm like pretending [to smoke a joint]. I'm just holding it because I don't want him to know and then finally I'm like, 'Willie, I quit.'"
But it has apparently taken Nelson some time to come to terms with the change.
"And still it never fails, the joint comes around and he passes it to me," Harrelson said. "He keeps waiting for me to smoke again."
Harrelson previously discussed his cannabis abstinence and his friendship with Nelson in an appearance on The Late Show With Stephen Colbert.