Kevin Smith's 'Hollyweed' TV Show Isn't Top-Shelf Marijuana Content
Kevin Smith loves weed. This we know to be true. Continually mentioned in his films and podcasts, the man is a fan of the plant. It's also, according to his doctor, "probably" the reason he survived a recent heart attack earlier this year. So of course he was going to make a TV show about it.
Described as "Clerks in a weed store", Hollyweed stars Smith in a rare dialogue-rich role as Pete and former Chappelle's Show actor Donnell Rawlings as Nipsy, as growers and dispensary operators. Their shop? LA Confidential Caregivers based in, you guessed it, Hollywood.
The show started production a few years ago but the pilot never found a home. Initially turned down by networks, most likely because Netflix's marijuana show Disjointed was in production, the pilot is now being hosted at Rivit TV. A new platform for media makers, fans get to watch the pilot for free then bid on what they'd pay per episode for the whole season. They're only charged if the show meets its goal by the deadline.
Unfortunately, that's likely the most interesting thing about Hollyweed. The storyline is twisty enough to keep you watching, but the rolling-paper-thin plot just barely supports it. A few of the jokes warrant laughs even through the sometimes rigid delivery and pacing. But with movie and comic book references abounding, and Smith's longtime collaborator Jason Mewes making an appearance (in a questionable portrayal of a person experiencing homelessness), it still has that Kevin Smith flavor.
The pilot starts with Nipsy and Pete in what looks like a flowering room arguing about the presence of dragons in Schindler's List. Nipsy smokes a joint as Pete trims a plant right where it's growing. Later, in the shop, a producer-type shouting obscenities at someone through his bluetooth earpiece (an almost-believable performance by Adam Brody) walks in and demands "the best stuff" he can get for a thick wad of bills. Sensing the chance to take advantage of this L.A. stereotype, Nipsy tells Pete to "go in the safe" to get "three ounces of Anal Destruction." Minutes before, Pete tells one of their regulars (played by Ralph Garman wearing an eye-patch) that Anal Destruction is the dirt weed they've renamed so the "Saturday stoners" will buy it for the exotic nomenclature.
We follow Pete on a weed run to a movie set that is, unbeknownst to him, a porn shoot where he meets Brookline Mass, the star of the adult film, played by Frankie Shaw. It's when Brookline and Pete smoke up together that things start to feel forced and kind of awkward. The rest of the story has some surprises and by the end we almost feel sorry for Pete.
The show has some fun with the cannabis industry; I'll give it that. Renaming low quality bud so it appears attractive: funny, but most likely not based in reality. Nipsy smokes a few joints inside the dispensary throughout the episode. We get it—he likes to smoke. The three ounces he grabs for the delivery looks more like three slightly dirty freezer bags. Even this small detail was disappointing; I guess I expected more from a fellow consumer like Smith. They toss stems out into the dumpster behind the shop; a move that nearly shut down a dispensary in Alaska in real life. And "compassionate care" means feeding nearly-expired edibles to Rolo, the person living next to the dumpster played by Mewes. It's not totally clear if these are riffs on industry stereotypes or a surreal, alternate universe.
It is clear, though, that Smith has never worked a day in a dispensary. But if you were the guy that made Clerks and Mallrats, would you?
Similar to, though far more palatable than, the poorly written and executed Disjointed, Hollyweed isn't a show for people who are living in the cannabis industry every day. I'm not sure it's for people who really enjoy marijuana, either. But it's the show Kevin Smith wanted to make, and like Yoga Hosers and Tusk, he really doesn't care what people think. He's just happy to have made it.
And it's not up to studio execs to greenlight the rest of the season. If the show reaches its goal of $5.3 million on Rivit TV before August 25, we'll get to see what the future holds for Pete and LA Confidential Caregivers. Then consumers will decide for themselves if the quality is top shelf or Anal Destruction.
Photo courtesy of Rivit TV.
Correction: An earlier version of this article stated Rivit TV was a crowdfunding platform. Fans do not donate money, but commit to paying a price per episode and are only charged if the series reaches its goal.
Miss Universe Weighs In On Marijuana Legalization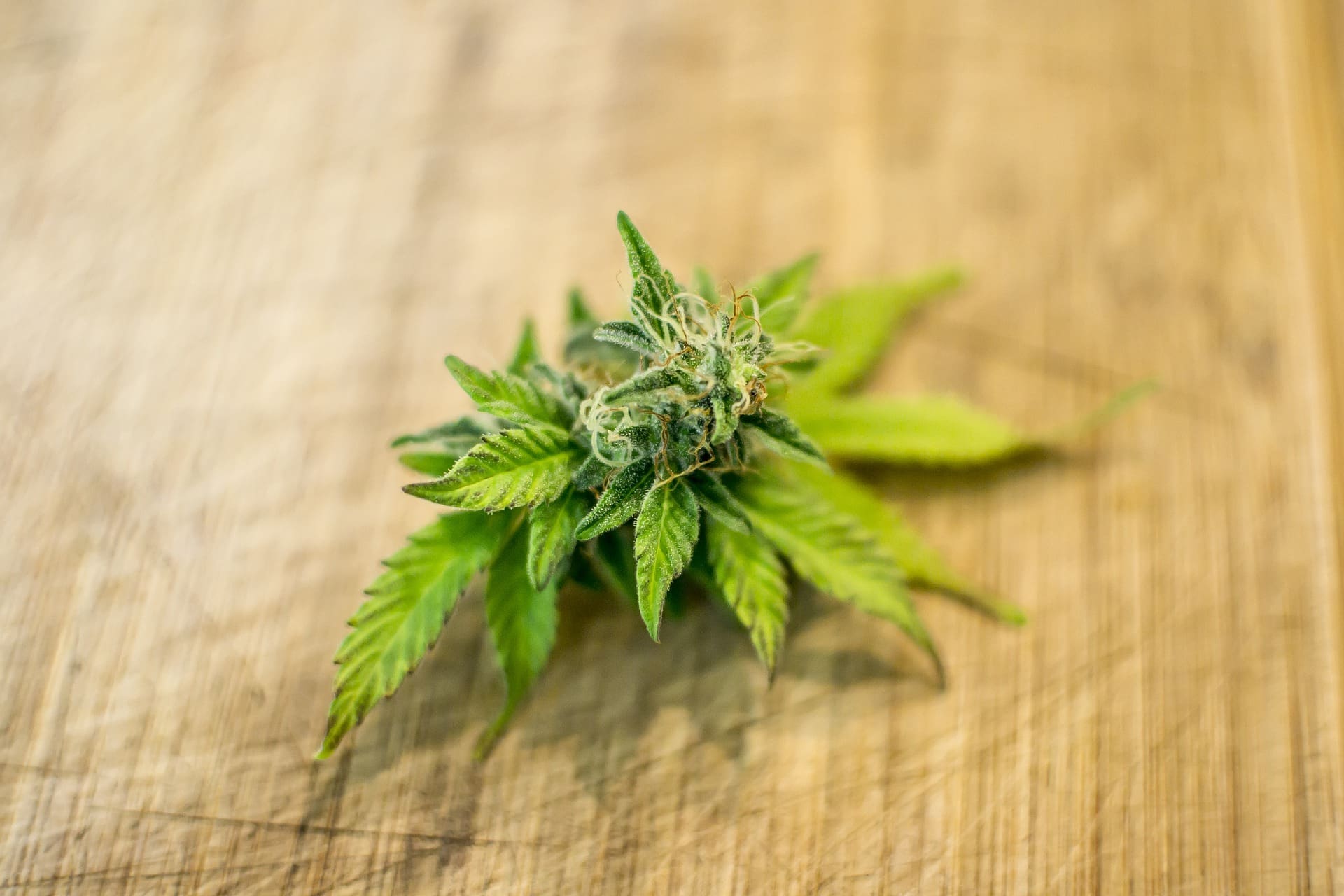 Before being crowned Miss Universe 2018, the successful contestant from the Philippines was asked to weigh in on the legalization of marijuana.
"I'm for it being used in a medical use," Catriona Gray said on Sunday during the pageant's question-and-answer round. "But not so for recreational use."
"Because I think if people were to argue, 'What about alcohol and cigarettes?' Well, everything is good but in moderation."
Here's Catriona Gray's answer to "What is your opinion on the legalization of marijuana?" #MissUniverse

VIDEO CREDIT: Under License from Miss Universe, LLP pic.twitter.com/B2R4aJq3Zh

— ABS-CBN News (@ABSCBNNews) December 17, 2018
Thousands of people have been killed in the bloody Philippine "drug war" that has been waged under President Rodrigo Duterte, who says he does support medical cannabis.
Lawmakers in the nation are currently considering medical marijuana legislation.
People Searched For A Certain Cannabis Product A Lot In 2018, Google Says
People in the U.S. were really interested in learning about cannabidiol (CBD) gummies in 2018, according to Google's year-end trend report.
"CBD gummies" was the third most popular food-related Google search of the year—following unicorn cake and romaine lettuce. If not for a recent E. coli outbreak on the latter product, CBD gummies would seemingly have risen to the number two slot.
Interest in the cannabis product grew throughout 2018.
Searches for the cannabis candy products outpaced those for items like keto pancakes and Necco Wafers this year, according to the tech giant.
The trend data, published on Wednesday, seems to support a recent analysis from Whole Foods Market, which predicted that hemp products will be a top trend heading into 2019.
CBD gummies might also get a boon from the likely passage of the 2018 Farm Bill, which would legalize CBD-producing industrial hemp.
Photo courtesy of Pixabay.
Elon Musk: 'I Have No Idea How To Smoke Pot'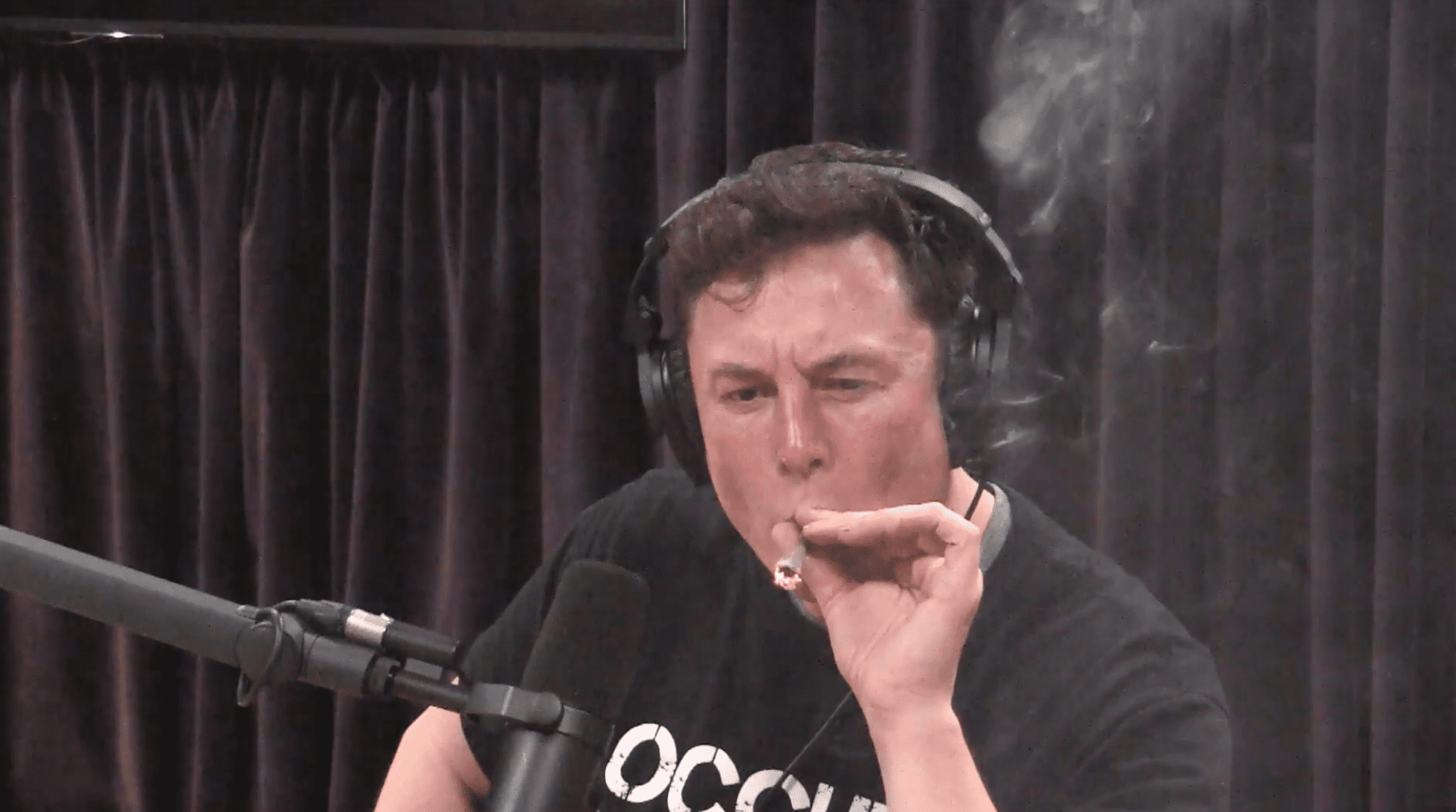 Elon Musk got himself into a bit of trouble after smoking marijuana during an appearance on Joe Rogan's podcast in September.
The move reportedly led to NASA launching an investigation into his company SpaceX's "workplace safety" and "adherence to a drug-free environment."
But now, in a new interview 60 Minutes, the Tesla founder indicated the on-camera puffing was a fluke and that he actually doesn't even know how to smoke weed.
"I do not smoke pot," he said.
"As anybody who watched that podcast could tell, I have no idea how to smoke pot or anything. I don't know how to smoke anything, honestly."
Musk seems to be telling the truth, at least judging from the widespread reaction to the fact that he didn't seem to actually inhale the blunt that Rogan passed him.
I'm sure this point has been made but @elonmusk clearly didn't inhale

— Ryan Lizza (@RyanLizza) September 7, 2018
elon musk didn't inhale lmao baby lungs

— MATT MIGGZ (@mattmiggz) September 7, 2018
"elon musk didn't inhale"

he doesn't inhale smoke

because he doesn't inhale oxygen

because he is a simulation

— kalabar's revenge (@itzthelimit) September 10, 2018
Elon Musk didn't inhale and his stock plummets 6% hahaha

— Parabolic Retard 🤪 (@Crypto_STEEZ) September 8, 2018
The full 60 Minutes interview with Musk is set to air on Sunday.