Kevin Smith's 'Hollyweed' TV Show Isn't Top-Shelf Marijuana Content
Kevin Smith loves weed. This we know to be true. Continually mentioned in his films and podcasts, the man is a fan of the plant. It's also, according to his doctor, "probably" the reason he survived a recent heart attack earlier this year. So of course he was going to make a TV show about it.
Described as "Clerks in a weed store", Hollyweed stars Smith in a rare dialogue-rich role as Pete and former Chappelle's Show actor Donnell Rawlings as Nipsy, as growers and dispensary operators. Their shop? LA Confidential Caregivers based in, you guessed it, Hollywood.
The show started production a few years ago but the pilot never found a home. Initially turned down by networks, most likely because Netflix's marijuana show Disjointed was in production, the pilot is now being hosted at Rivit TV. A new platform for media makers, fans get to watch the pilot for free then bid on what they'd pay per episode for the whole season. They're only charged if the show meets its goal by the deadline.
Unfortunately, that's likely the most interesting thing about Hollyweed. The storyline is twisty enough to keep you watching, but the rolling-paper-thin plot just barely supports it. A few of the jokes warrant laughs even through the sometimes rigid delivery and pacing. But with movie and comic book references abounding, and Smith's longtime collaborator Jason Mewes making an appearance (in a questionable portrayal of a person experiencing homelessness), it still has that Kevin Smith flavor.
The pilot starts with Nipsy and Pete in what looks like a flowering room arguing about the presence of dragons in Schindler's List. Nipsy smokes a joint as Pete trims a plant right where it's growing. Later, in the shop, a producer-type shouting obscenities at someone through his bluetooth earpiece (an almost-believable performance by Adam Brody) walks in and demands "the best stuff" he can get for a thick wad of bills. Sensing the chance to take advantage of this L.A. stereotype, Nipsy tells Pete to "go in the safe" to get "three ounces of Anal Destruction." Minutes before, Pete tells one of their regulars (played by Ralph Garman wearing an eye-patch) that Anal Destruction is the dirt weed they've renamed so the "Saturday stoners" will buy it for the exotic nomenclature.
We follow Pete on a weed run to a movie set that is, unbeknownst to him, a porn shoot where he meets Brookline Mass, the star of the adult film, played by Frankie Shaw. It's when Brookline and Pete smoke up together that things start to feel forced and kind of awkward. The rest of the story has some surprises and by the end we almost feel sorry for Pete.
The show has some fun with the cannabis industry; I'll give it that. Renaming low quality bud so it appears attractive: funny, but most likely not based in reality. Nipsy smokes a few joints inside the dispensary throughout the episode. We get it—he likes to smoke. The three ounces he grabs for the delivery looks more like three slightly dirty freezer bags. Even this small detail was disappointing; I guess I expected more from a fellow consumer like Smith. They toss stems out into the dumpster behind the shop; a move that nearly shut down a dispensary in Alaska in real life. And "compassionate care" means feeding nearly-expired edibles to Rolo, the person living next to the dumpster played by Mewes. It's not totally clear if these are riffs on industry stereotypes or a surreal, alternate universe.
It is clear, though, that Smith has never worked a day in a dispensary. But if you were the guy that made Clerks and Mallrats, would you?
Similar to, though far more palatable than, the poorly written and executed Disjointed, Hollyweed isn't a show for people who are living in the cannabis industry every day. I'm not sure it's for people who really enjoy marijuana, either. But it's the show Kevin Smith wanted to make, and like Yoga Hosers and Tusk, he really doesn't care what people think. He's just happy to have made it.
And it's not up to studio execs to greenlight the rest of the season. If the show reaches its goal of $5.3 million on Rivit TV before August 25, we'll get to see what the future holds for Pete and LA Confidential Caregivers. Then consumers will decide for themselves if the quality is top shelf or Anal Destruction.
Photo courtesy of Rivit TV.
Correction: An earlier version of this article stated Rivit TV was a crowdfunding platform. Fans do not donate money, but commit to paying a price per episode and are only charged if the series reaches its goal.
Top NFL Owner And Player Expect Marijuana Policy Change Following MLB Action
A top National Football League (NFL) team owner and a star player said this week that they're expecting changes to the league's marijuana policy after the MLB announced it is removing cannabis from the banned substances list for baseball players.
Both Jerry Jones, owner of the Dallas Cowboys, and New England Patriots quarterback Tom Brady touched on the possibility of the NFL's marijuana rules being revisited.
Jones: "We always need to be careful when looking at our behavior," on marijuana and how MLB is dropping it from tested drugs. "I think that you should expect and will expect an adjustment" @1053thefan

— 105.3 The FAN (@1053thefan) December 13, 2019
"I think the world is sensitive to the issue regarding marijuana, and it's also an issue contemporarily that we are excited about being in-step with the social and legal scene as it goes forward," Jones said in an on-air interview with Dallas radio station 105.3 The Fan on Friday.
"I think you should expect and will expect an adjustment of the contemporary way or the present way that marijuana is being thought about."
"We not only have the interest of competitiveness in mind when it comes to any type of substance," he said, "but we have the issue of the law, and we have the issue of the society focus on it. All of that calls and does receive attention when you're discussing this with players."
Listen to Jones's marijuana comments, about 8:45 into the audio below: 
Brady made similar points when asked about MLB's move in an on-air interview with Westwood One Sports on Thursday.
"These are the signs of the times," he said. "The times are changing and progress is good."
"I know there's been talks about that in the NFL as well, and I think the stigma is being removed. And hopefully they're doing a lot of research into whatever benefits there may come from it," Brady said.
Negotiations are currently taking place in a collective bargaining agreement between the NFL teams and the players' association, which is the only time the owners could change their rules on drug testing and punishment.
"I don't know enough about it, I am sure there are a lot experts out there that could weigh in," he said.
Listen to Brady's cannabis comments, around 5:45 into the audio below: 
Jones has historically argued against the NFL's harsh stance on marijuana. As popular opinion has evolved, with 67 percent of Americans now in support of cannabis legalization, there are concerns that punishing players for using the plant may do more harm to the NFL's public perception than good.
"The issue is, we have such visibility. We ask for it. When people turn away, we say 'wait a minute, turn back around, look at us.' We ask for visibility," Jones said. "When we turn it this way, someone can have a hiccup and someone can have an issue and it becomes highly visible, whereas it might not be in the normal workplace."
If an NFL player tests positive for marijuana in an annual drug test, it results in various fines, suspension and rehabilitation. A contracted player can be tested with as little as three hours notice. In 2018, the NFL collectively charged its players $4,000,000 in fines related to substance abuse alone.
Players are thought to side-step the process, passing the annual test and smoking cannabis for the rest of the year. "Everyone knows this game is brutal," former Chargers offensive lineman Kyle Turley told the Los Angeles Times. "Cannabis saved my life, period, and it could help a lot of other players."
Owners are willing to make the league's marijuana policy less punitive, sources close to owners told The Washington Post in October, which would limit NFL Commissioner Roger Goodell's disciplinary power when it comes to cannabis. The league and union are already studying the use of marijuana for pain management.
"I want us to always be careful as we are looking at our behavior," Jones continued, "to not make it look like, as NFL players, that you're inordinately bad actors. And so I want us to always keep that in mind when we're implementing what our rules are as it pertains to any type of behavior."
"Certainly, it's gotta be legal. Behavior can't be tolerated is not legal," he said. "But if it's legal, how we handle that, and how we test that, and what happens when a player doesn't get to play because he's been suspended, and the light it casts on everybody, is of interest to me."
NFL team owners and NFL players' union are currently in collective bargaining negotiations, a subject on which neither party can comment. In the past, the bargaining agreements have lasted as long as 57 days.
MLB Officially Removes Marijuana From Banned Substances List For Baseball Players
Image element courtesy of Marco Verch.
MLB Officially Removes Marijuana From Banned Substances List For Baseball Players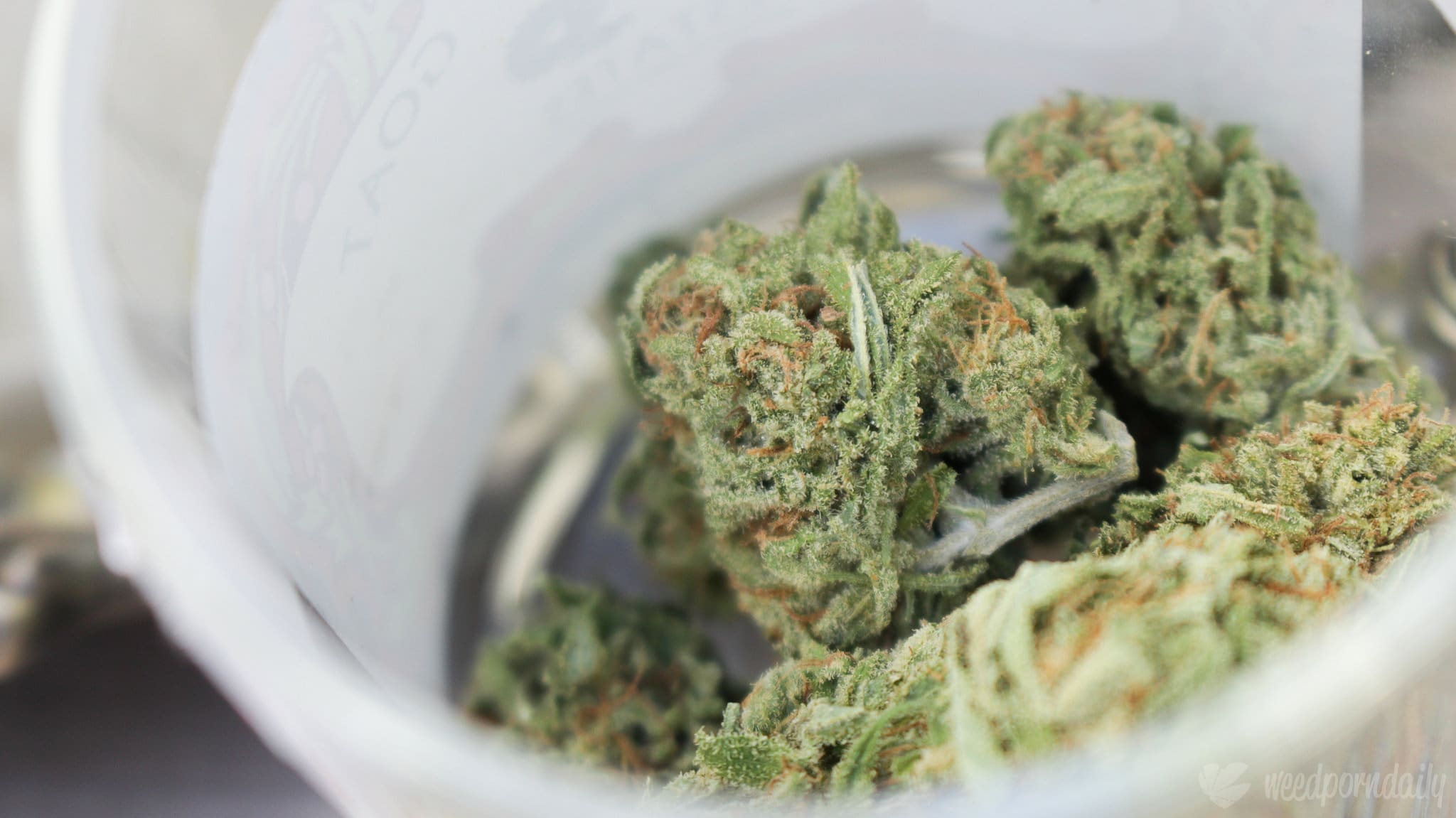 Major League Baseball (MLB) and the MLB players union announced on Thursday that they have reached an agreement to remove marijuana from the list of banned substances and will begin to treat its consumption by players in the same way that  alcohol use is handled.
The agreement is the product of negotiations on the league's drug policy, with both parties agreeing that steps must be taken to handle drug misuse through a treatment-focused model, rather than by simply imposing penalties.
With that, MLB will also start to test for opioids and cocaine, and players who test positive will be referred to treatment. Only those who refuse the treatment program will be penalized.
Today, @MLB and the @MLB_PLAYERS jointly announced significant changes to the Drug of Abuse provisions of the Joint Drug Prevention and Treatment Program. pic.twitter.com/jIie1JDVAg

— MLB Communications (@MLB_PR) December 12, 2019
The cannabis change reflects an attempt to modernize the league's drug policy as more states move to enact legalization.
"Going forward, marijuana-related conduct will be treated the same as alcohol-related conduct under the Parties' Joint Treatment Program for Alcohol-Related and Off-Field Violent Conduct, which provides for mandatory evaluation, voluntary treatment and the possibility of discipline by a Player's Club or the Commissioner's Office in response to certain conduct involving Natural Cannabinoids," MLB said in a press release.
In other words, players will only face discipline for violations related to unsanctioned conduct while under the influence, rather than simply for testing positive for THC. Previously, a positive test resulted in mandatory treatment, and failure to comply was punishable by a fine of up to $35,000.
At the same time, MLB is adding several substances to its list of drugs that will be tested: synthetic cannabinoids, cocaine and opioids including fentanyl.
Additionally, players will be required to participate in educational programs on "the dangers of opioid pain medications and practical approaches to marijuana." The programs will focus on "evidence-based and health-first approaches based on reputable science and sound principles of public health and safety."
The changes will take effect beginning with 2020 Spring Training.
"In agreeing to these modifications to the Program, MLB and the MLBPA continue to favor a treatment-based approach to Drugs of Abuse, with a particular emphasis on protecting Players from lethal and addictive substances, and providing effective and confidential care and support to Players who need it," MLB said.
The drug policy shift comes after 27-year-old Anaheim Angels player Tyler Skaggs died of an opioid overdose, prompting a reevaluation of how the league can respond to the opioid crisis.
"The opioid epidemic in our country is an issue of significant concern to Major League Baseball," MLB Deputy Commissioner Dan Halem said. "It is our hope that this agreement—which is based on principles of prevention, treatment, awareness and education—will help protect the health and safety of our Players."
"It is our collective hope that this agreement will help raise public awareness on the risks and dangers of opioid medications and contribute positively to a national conversation about this important topic," he said.
White House Drug Czar Jim Carroll said "[w]e applaud the efforts of both Major League Baseball and the Major League Baseball Players Association to prioritize treatment over punishment" and that this "historic agreement is an example of how we can all work toward a common goal and save more of our friends, family members, and neighbors from dying of a drug overdose."
"By coming together, the parties are implementing positive change that has the potential to save lives," he said.
While MLB has developed a reputation as being progressive in its drug policy decisions, other sports leagues have declined to take responsive action.
Earlier this year, the PGA announced that its golfers cannot use CBD, regardless of the federal legalization of hemp and its derivatives under the 2018 Farm Bill. The NFL reduced its marijuana penalty in 2014, but has made no changes to its cannabis policy since.
The World Anti Doping Agency, on the other hand, said in 2017 that athletes can use CBD.
Killer Mike Credits Bernie Sanders For Inspiring Marijuana Legalization Movement
Photo courtesy of WeedPornDaily.
MLB Plans To Remove Marijuana From Banned Substances List For Minor Leaguers
Major League Baseball (MLB) is making a bold move to address opioids and remove marijuana from its banned substances list for minor league players.
MLB and the MLB players' union are negotiating the new drug agreement, which has not yet been finalized.
The Athletic's Ken Rosenthal first tweeted the news.
As part of a new agreement on opioids being negotiated between Major League Baseball and the players' union, MLB will remove marijuana from the list of banned substances for minor leaguers, sources tell The Athletic. Major leaguers have not been subject to testing for marijuana.

— Ken Rosenthal (@Ken_Rosenthal) December 10, 2019
This new agreement would be for minor leaguers who aren't on the 40-man roster of players who are eligible to be added to the active roster.
So far in 2019, there have been 13 players suspended for "drugs of abuse," a blanket term that includes marijuana. The current penalties for a positive test are strict. Players are suspended 25 games for their first positive drug test, 50 games for a second, 100 games for a third and are banned for life for a fourth.
Players on the Major League 40-man roster have not been regularly tested for cannabis since 2002, when the league's focus shifted to performance-enhancing drugs. Major leaguers are only tested if there is "probable cause." A positive THC test is 50 nanograms of THC per milliliter of urine, and it results in a $35,000 fine and a treatment plan—but no suspension.
Drugs of abuse on the current banned substances list include natural cannabinoids, THC, synthetic THC and cannabimimetics (e.g., K2 and Spice), cocaine, LSD, opiates (e.g., oxycodone, heroin, codeine, and morphine), MDMA, GHB and PCP.
This is the full list of "drugs of abuse" previously banned under the Minor League Drug Prevention and Treatment Program: pic.twitter.com/z34q60wUGg

— Sam Dykstra (@SamDykstraMiLB) December 10, 2019
Tony Clark, MLB players' union chief, is optimistic an agreement could be reached before the year's end. The deal also includes opioid testing and a recovery plan. Minor league players who test positive for opioids would be "put into a treatment program rather than suspended," CBS Sports reported.
The Los Angeles Times first reported in October that changes may be coming to MLB at the behest of the players' union. Testing for opioids and easing marijuana penalties is one way the league is responding to its opioid crisis following the overdose death of 27-year-old Angels pitcher Tyler Skaggs earlier this year. Oxycodone, fentanyl and alcohol were found in Skaggs' system at the time of his death.
While MLB is known for being progressive when it comes to cannabis use, many other major league sports in the U.S. have been slow to reform their stances on marijuana and CBD.
Just this year, the PGA stated that its golfers cannot use CBD, despite the federal legalization of hemp and its derivatives under the 2018 Farm Bill. The NFL reduced its marijuana penalty in 2014, but has made no changes to its cannabis policy since.
Meanwhile, the World Anti Doping Agency cleared CBD use by athletes' use in 2017.
Pilot Study Shows Marijuana Can Help Chronic Pain Patients Stop Taking Opioids
Photo by Lindsey Bartlett.