Washington Treasurer Urges Colleagues In Other States To Pressure Congress To Pass Marijuana Banking Bill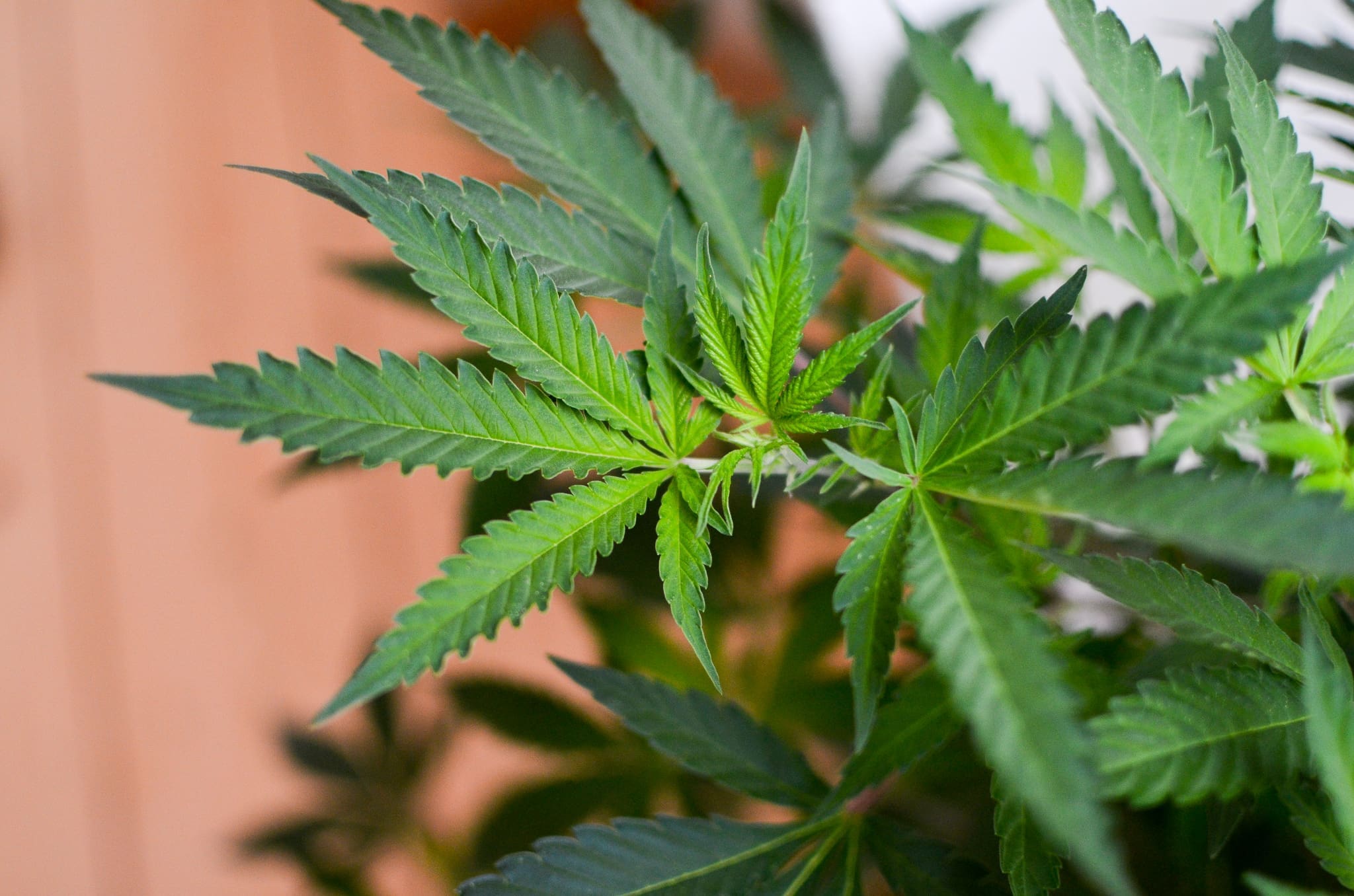 Washington State's treasurer is calling on counterparts in other states to pressure Congress to take action on pending cannabis banking reform legislation, writing in an open letter to colleagues that recent violence at mostly cash-only marijuana retailers—including a spate of deadly robberies in Washington this month—has made the matter a pressing public safety concern.
"We can no longer have this industry without access to banking when billions of dollars are changing hands in cash each year," wrote Washington State Treasurer Mike Pellicciotti (D) in the letter, published Thursday on the National Association of State Treasurers (NAST) website. "It's just not safe to have this financial volume in cash."
Washington's legal cannabis industry, which now does $1.4 billion in business annually, has experienced "daily armed robberies" since the beginning of this year, Pelliciotti noted. Following a NAST conference last month at which officials discussed obstacles to the marijuana industry caused by federal banking laws, Washington "saw 3 deaths in 4 days from cannabis retailer robberies."
"These deaths are even more tragic because they're preventable," Pelliciotti wrote in the letter. "As treasurers, we each have a unique and respected role to play in addressing this urgent public safety matter."
Treasurer Pellicciotti urges other state treasurers to become #SAFEBankingAct advocates in the weeks ahead: https://t.co/O5IocaOnTR "It is not every day that state treasurers are at the forefront of such an urgent public safety issue, but we must be today." #cannabis #banking pic.twitter.com/rqlTwkb6jh

— WA State Treasurer (@WaTreasurer) March 31, 2022
Pellicciotti is among a growing chorus of state officials and lawmakers urging Congress—and the U.S. Senate specifically—to move on pending legislation that would remove federal banking restrictions that currently make it onerous for banks to service the cannabis industry. Supporters of reform argue that cash-laden businesses are opportune targets for crime and cause logistical and accounting headaches for both companies and the state agencies that interact with them.
"A decade of congressional dithering is enough."
In an interview with Marijuana Moment last month, Colorado Treasurer Dave Young (D), another vocal supporter of federal banking reform, said cannabis businesses in his state "have a hard time finding an armored car service that will actually take them up on a contract and move the money."
"I'm not sure if that's consistent across the country," Young added, "but I think it's the inconsistency that businesses find themselves in that's the problem."
Both Washington and Colorado have comparatively mature marijuana markets and boast billion-dollar cannabis industries. Voters in both states were the first in the U.S. to legalize cannabis for adult use in 2012.
Over nearly a decade of operation, some cannabis businesses have managed to find limited, comparatively expensive banking services through credit unions or creative accounting. Many, however, still operate solely in cash.
"We've seen some banks are willing to take risks—credit unions or whatever—to take some of these deposits, but the fee that they have to pay and the [suspicious activity reports] that they have to do—and really what they can and can't do with the money—is pretty limited," Young said. "You've got large amounts of cash moving around. And so you've got robberies, you've got violence."
In the wake of the deadly Washington cannabis robberies, regulators at the state's Liquor and Cannabis Board (LCB) held a virtual roundtable on banking issues this week, drawing lawmakers, advocates and representatives of cannabis businesses—including the World of Weed dispensary in Tacoma, where an employee was recently killed in a robbery.
David Postman, LCB's chair, said at the event that "we're running up against a wall from Congress that says, 'No, you can't do it all—we're not going to let you do that—even though your voters want to do that.'"
"We're going to have to keep hitting on that really hard," he said.
Pellicciotti, who also spoke at the event, said that "a decade of congressional dithering is enough."
Supporters want to see federal lawmakers pass the bipartisan Secure and Fair Enforcement (SAFE) Banking Act from U.S. Rep. Ed Perlmutter (D-CO), which Pellicciotti referenced repeatedly in his letter to other state treasurers.
The SAFE Banking Act was recently included in the House version of a separate manufacturing and innovation bill, the America COMPETES Act, although the Senate's version of the legislation does not include the cannabis banking reforms. The measure is now headed to a bicameral conference committee where members will negotiate which provisions to include in a final bill to send to the president.
In a separate Rules Committee hearing in February, Perlmutter said he planned to offer the SAFE Banking Act as an amendment to "every single bill I possibly can until it's passed." He's repeatedly stressed that he's not wait for the Senate to take up the SAFE Act as standalone bill, even if that'd be the preferred pathway for the reform.
The representative successfully added the language to House-passed COVID relief packages twice, though they didn't make it into the final legislation. And he inserted the bill language into the House version of the National Defense Authorization Act (NDAA)—but it was again excluded following bicameral negotiations.
In his letter to colleagues, Pellicciotti subtly called out the Senate for failing to include the cannabis banking reforms in its version of the COMPETES Act.
"The U.S. House of Representatives has passed the SAFE Banking Act six times. I remain hopeful that the SAFE Banking Act can finally pass the Senate this year with our collective efforts," he wrote. "State treasurers are in a unique position as advisors to our senators on these financial needs. I hope you engage your senators at this critical time as a SAFE Banking advocate in the weeks ahead."
GOP Cannabis Caucus Leader Explains Why He Opposes Marijuana Legalization Bill Getting House Vote (Op-Ed)
Photo courtesy of Philip Steffan