Most States Will Legalize Psychedelics By 2037, Analysis Published By American Medical Association Predicts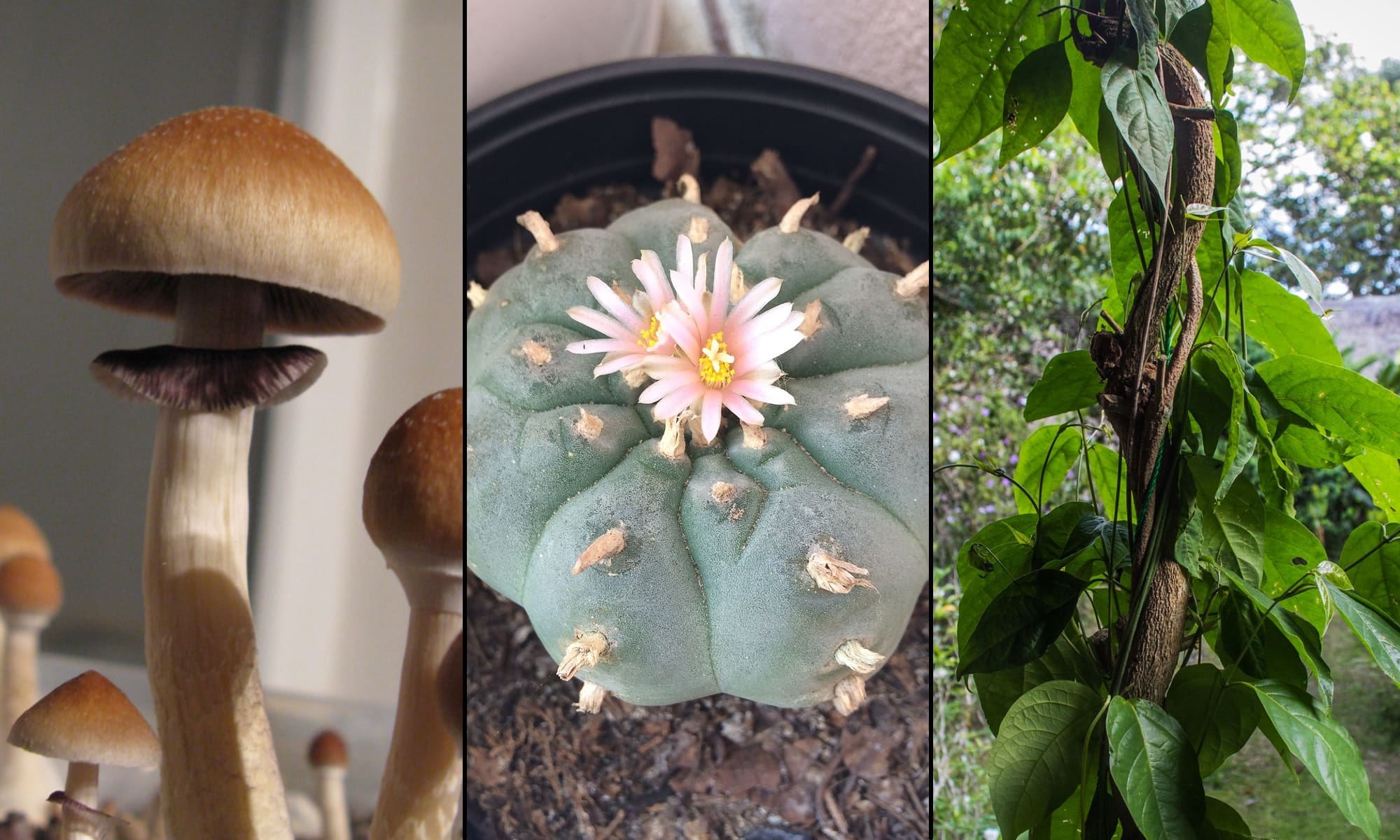 A majority of states will legalize psychedelics by 2037, according to a new analysis published in an American Medical Association journal that's based on a statistical model of the state-level marijuana legalization movement.
Psychedelics reform has been advancing "in a rapid, patchwork fashion" in the U.S.—and while the decriminalization movement started in more liberal states, "psychedelic drug reform is becoming a bipartisan issue," the study, published in the Journal of the American Medical Association (JAMA) Psychiatry on Wednesday, found.
Researchers at Washington University in St. Louis compiled and analyzed data on psychedelics legislation that's been introduced and enacted in cities and state legislatures across the country, as well as ballot initiatives on the issue, from 2019 to 2022.
Starting with Denver's historic move to decriminalize psilocybin in May 2019, the psychedelics renaissance has exploded in recent years, taking the form of proposals to end criminalization, promote research and legalize it for therapeutic uses, as Oregon voters elected to do at the ballot in 2020. Colorado followed up last month with a voter-approved initiative to legalize possession of a wide range of psychedelics by adults while setting up "healing centers" for psilocybin.
Psychedelics are becoming decriminalizing in the US by state legislation at a dizzying and accelerating rate. See our analysis of legislation out today in JAMA Psych: https://t.co/BQinEm3Hlw

— Joshua Siegel (@realJoshSiegel) December 8, 2022
This movement "necessitates consensus on treatment models, education and guidance for health care professionals, and planning for implementation and regulation," the study says.
The analysis, which drew from data from BillTrack50, LexisNexis and Ballotpedia, showed that half of the states in the U.S. have considered a total of 74 psychedelics bills, including 69 legislative proposals and five ballot measures. Ten bills were enacted and 32 remain active, it showed. Researchers also noted that the majority of the reform measures "specified psilocybin," with MDMA being the second most common substance referenced.
"While early legislative efforts occurred in liberal states, the margin between liberal and conservative states has decreased over time (although the difference was not significant), suggesting that psychedelic drug reform is becoming a bipartisan issue," researchers said.
That cross-party collaboration bodes well for the reform movement's success, the researchers indicated.
"An analytic model based on marijuana legalization projected that a majority of states will legalize psychedelics by 2034 to 2037," they said.
The study authors further said that the "future of psychedelics" in this country will also be impacted by several key factors such as the outcomes of Food and Drug Administration (FDA) "decisions based on ongoing clinical trials," possible actions from the Drug Enforcement Administration (DEA) on psychedelics scheduling and "legislative reform at the state level, which has been the primary driver of cannabis legalization."
"Cannabis achieved legalization through legislative reform in most states despite continued DEA Schedule I status and the absence of FDA approval," the study says. "Now, state legislative reforms are shifting the prospects of psychedelics treatment and illicit drug enforcement."
Future consideration for psychedelics policy change "should be given to key health care issues such as establishing (1) standards for drugs procured outside the medical establishment, (2) licensure criteria for prescribers and therapists, (3) clinical and billing infrastructure, (4) potential contraindications, and (5) use in special populations like youths, older adults, and pregnant individuals."
"The results of our study showed that, after decades of legal restriction, US states have been swiftly moving toward increased access to psychedelics. Decriminalization is just 1 step in a complex process to transform these compounds into safe and effective therapies. This process will have important consequences for the medical and scientific community. Integrating psychedelic treatment into clinical practice will require peeling back many layers of legal prohibition and FDA approval, clarifying prescribing guidelines, and developing treatment models that work for drug makers, physicians, and patients."
Meanwhile, congressional lawmakers recently released a joint explanatory statement for a must-pass defense bill that contains a directive for the military to examine the potential of "plant-based therapies" like cannabis and certain psychedelics for service members.
DEA separately released its final 2023 production quotas for drugs to be used in research—and the agency is now calling for even more manufacturing of psychedelic compounds like MDMA, psilocyn and 5-MeO-DMT than the existing significant increases it had initially proposed for next year.
The National Institute of Mental Health (NIMH) published a notice of information last month giving researchers guidance on the types of studies it's interested in funding for the development of psychedelic drugs to treat certain mental health conditions, pointing out limitations for animal-based research and rules for trials involving children.
FDA Looks To Collect More Cannabis Data As It Touts Federal-State Partnership In Enforcement Action Against Delta-8 THC Business
Photo elements courtesy of carlosemmaskype and Apollo.