Washington Lawmakers Tackle Marijuana Interstate Commerce, Employment Protections And Equity On First Day Of 2023 Session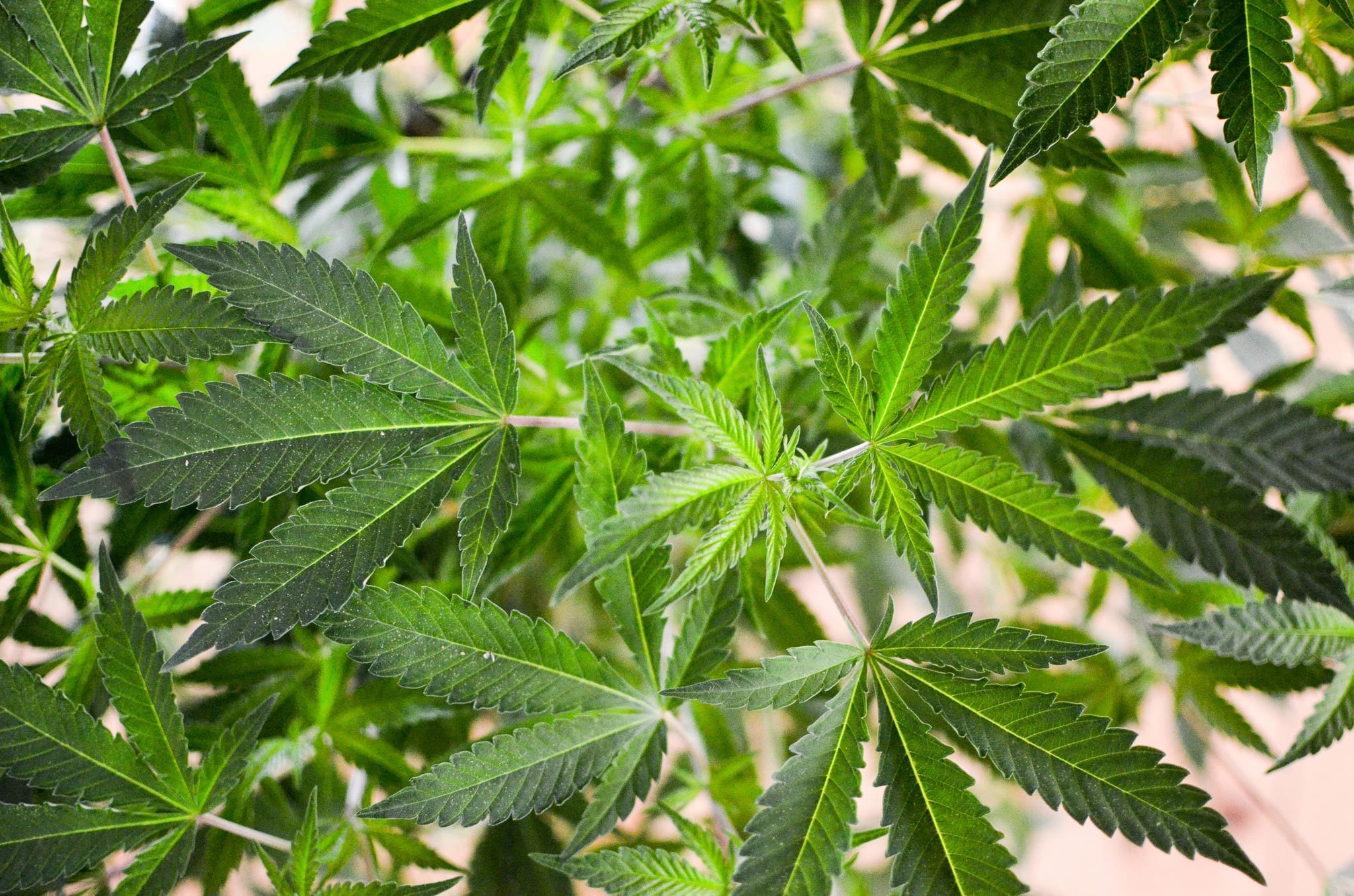 Washington State lawmakers held House and Senate committee hearings on Tuesday to discuss a series of marijuana reform bills related to employment protections, interstate commerce and social equity in the cannabis industry.
The Senate Labor & Commerce Committee took up the three marijuana proposals as the state works to improve upon its adult-use market. The panel's chair, Sen. Karen Keiser (D), is sponsoring the employment-related bill. And the House Regulated Substances & Gaming Committee held a separate hearing on marijuana interstate commerce legislation, as well as a bill concerning payments for cannabis products between processors and retailers.
Members didn't vote on the legislation, but the hearings in both chambers bring the measures a step closer to advancing in the 2023 session that kicked off on Tuesday.
Employment protections
Under Keiser's bill, which was pre-filed late last month, employers in the state would be prohibited from discriminating against most job applicants for off-duty marijuana use or for testing positive for non-psychoactive THC metabolites.
The legislation says that the legalization of adult-use marijuana in the state in 2012 "created a disconnect between prospective employees' legal activities and employers' hiring practices," adding that most drug tests only detect inactive THC metabolites that can be in a person's system for weeks after use.
The two-page bill would add a new section to state statute that would make it "unlawful for an employer to discriminate against a person in hiring if the discrimination" if they used cannabis "off the job and away from the workplace" or if they test positive for THC metabolites as part of employer-mandated drug screening.
There are some caveats to the proposal. For example, it wouldn't preclude an employer from using drug tests that can detect active impairment from marijuana.
It also says that the reform wouldn't affect "the rights or obligations of an employer to maintain a drug and alcohol free workplace, or any other rights or obligations of an employer required by federal law or regulation."
Further, people working in building or construction trades, as well as those whose jobs would require federal background check or security clearance, wouldn't be covered under the legislation.
A representative of a law enforcement association testified in the Senate committee hearing that while they're not opposing the legislation, they'd like to see explicit language stipulating that officers are exempt from the employment protections as well.
Keiser repeatedly reminded witnesses that the bill is meant to address only pre-employment policies and drug tests that detect inactive THC metabolites, not any instruments that are scientifically proven to detect active impairment.
—
Marijuana Moment is tracking hundreds of cannabis, psychedelics and drug policy bills in state legislatures and Congress this year. Patreon supporters pledging at least $25/month get access to our interactive maps, charts and hearing calendar so they don't miss any developments.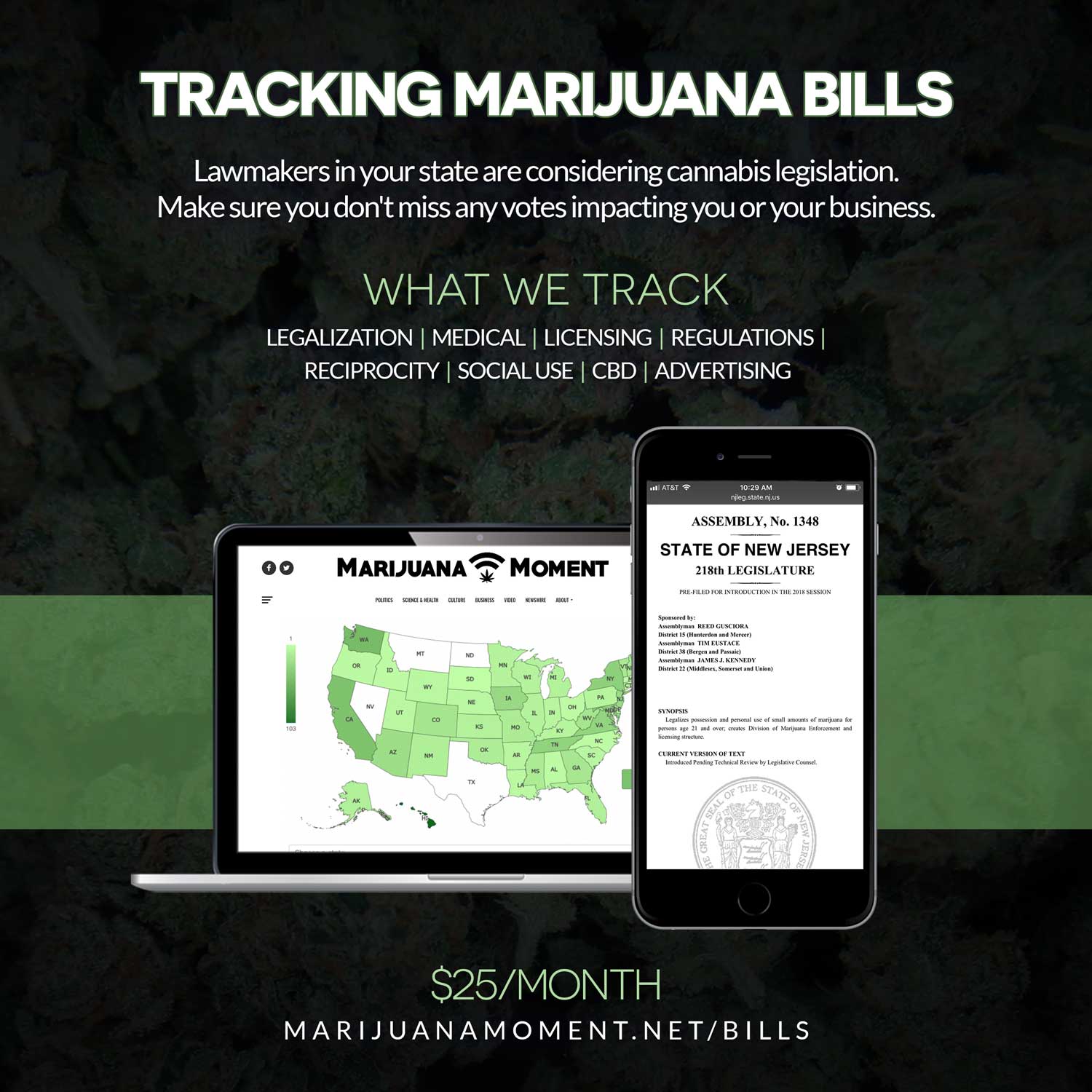 Learn more about our marijuana bill tracker and become a supporter on Patreon to get access.
—
Interstate commerce
The committee also discussed a bipartisan bill from Sen. Ann Rivers (R), with Keiser as a cosponsor, to create a framework for cannabis interstate commerce, pending a federal policy change.
The legislation would give the governor of Washington authority to enter into agreements with other legal states to permit imports and exports between state-licensed cannabis businesses. Products that come from out-of-state businesses would be required to comply with Washington regulations, including those related to packaging and labeling.
However, it would only take effect under one of two conditions: 1) if there's a federal law change "to allow for the interstate transfer of cannabis" between legal businesses, or 2) if the U.S. Department of Justice issues an opinion "allowing or tolerating" marijuana commerce across state lines.
If either of those conditions are met, state regulators would be required to provide written notice of the federal policy change, as well as any state-level "statutory changes necessary to authorize the sale, delivery, and receipt of cannabis" from out-of-state companies. Regulators would also need to adopt necessary rules for cross-border trade.
"I think there are only 11 states now that have not entered into legalization, and so the writing is on the wall from a federal perspective that this will be transpiring," the sponsor, Rivers, said at the hearing.
"What we don't want is that our cannabis businesses get hung out to dry as they wait for our limited legislative session to occur again," the senator said. "So this would just empower the governor—if there is federal action and not until there is federal action—to be able to negotiate to enter into interstate agreements and compacts for the purpose of keeping our cannabis businesses and businessmen and women in Washington State functioning and contributing to our economy."
The House Regulated Substances & Gaming Committee is also considering a companion bill from Rep. Sharon Wylie (D), that panel's co-chair.
The legislation represents the latest state-level attempt to prepare for eventual interstate cannabis commerce, even as marijuana remains federally prohibited. California's governor signed a similar measure last year. Before that, Oregon Gov. Kate Brown (D) signed interstate marijuana commerce legislation into law in 2019.
On the other side of the country, New Jersey's Senate president filed a similar proposal last year, but it has not yet been enacted.
Social equity
The Washington Senate committee also considered legislation from Sen. Rebecca Saldaña (D), the majority caucus vice chair, that is meant to enhance the state's social equity program for the marijuana industry.
It seeks to accomplish this through several means, including changing the way that regulators are authorized to approved additional equity licensees. The Liquor and Cannabis Board (LCB) would be able to add equity retailers to the program based on population trends, and those retailers could be located in any municipality that allows marijuana businesses to operate, rather than being confined to a specific location that the board assigns.
"What's before us is an attempt to create a social equity program that is functional that will create pathways of opportunity," Saldaña said at Tuesday's hearing, adding that she hopes that it will be"the first piece of legislation that we take action on this year in the realm of cannabis."
The bill would also amend the statutory definition of a "disproportionately impacted area" (DIA), which is used to assess equity license applications.
DIA would be defined as "a census tract within Washington State where community members were more likely to be impacted by the War on Drugs, which is determined using a standardized statistical equation identifying areas of high unemployment, low income, and demographic indicators consistent with impacted populations," according to a summary.
The legislation would further amend the definition of a social equity applicant to mean a business with at least 51 percent ownership by people who meet at least of two of the following criterion: 1) have lived in a DIA for at least five years between 1980 and 2010, 2) has faced a cannabis-related arrest, or have a relative who faced such prosecution and/or 3) earned an income prior to submitting the application that is less than the Washington State median.
Before receiving witness testimony, the committee chair said that the bill is "on the first hearing date on purpose because it's important to all of us." She also said that members would finish consideration of the equity legislation at a subsequent hearing scheduled for Thursday.
The fact that the bills are being taken up on the first day of the 2023 session signals that legislators view additional marijuana reform as a legislative priority. However, it's currently unclear when the committees might vote on the proposals and potentially advance them to the floor.
Meanwhile, state lawmakers are again considering drug possession penalties and related issues this session.
Following a state Supreme Court decision in February 2021 that invalidated the state's felony law against drug possession, lawmakers enacted a temporary criminalization policy that is set to expire on July 1. Some lawmakers want the state to formalize a policy of decriminalized possession, but others want to maintain criminalization.
Prior State Marijuana Convictions Are Giving Federal Prisoners Longer Sentences, New Report Shows
Photo courtesy of Philip Steffan.