Virginia Lawmakers Consider Updating Marijuana And Hemp Product Laws In 2023 Session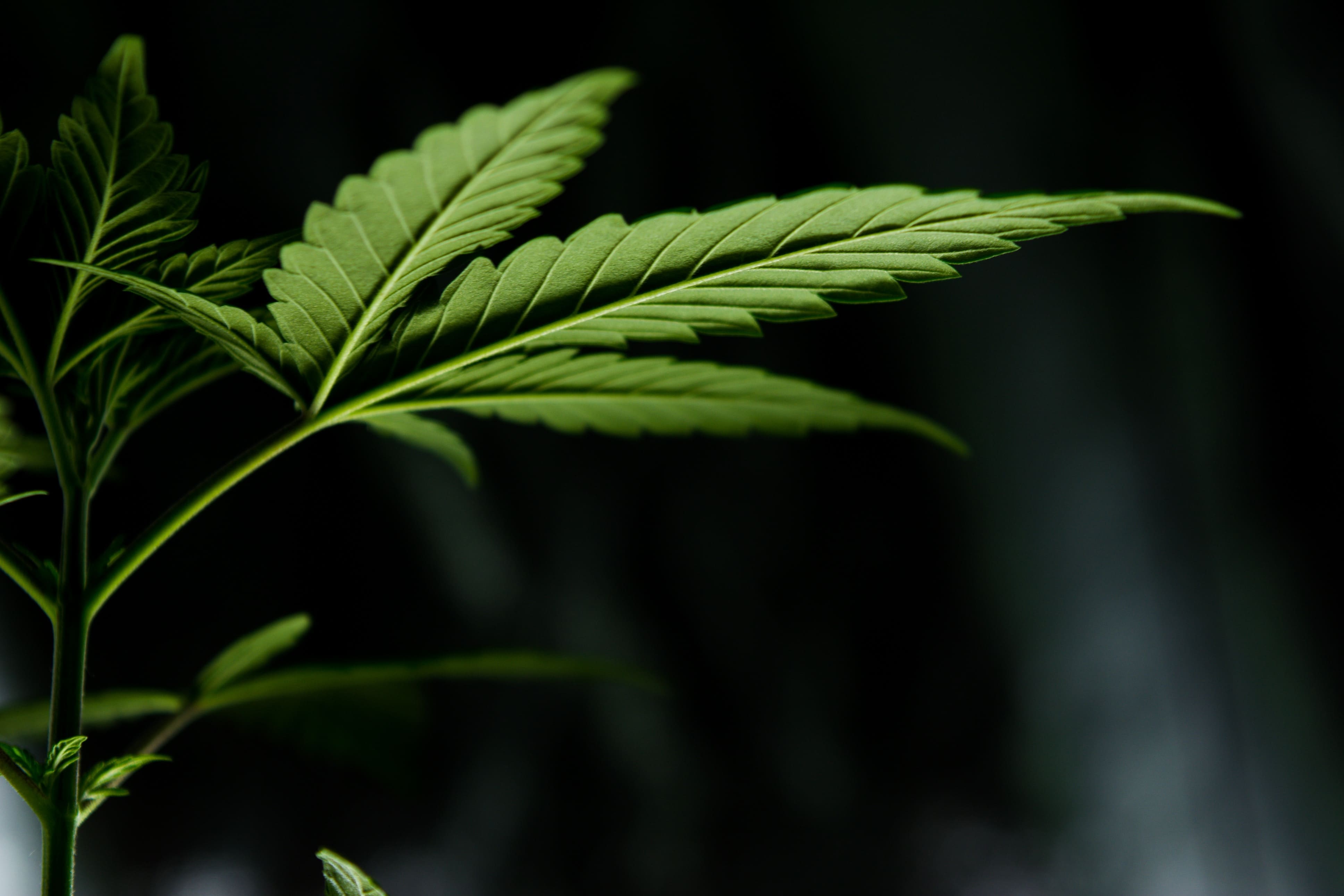 "It's weird that it's legal to possess it but you can't sell it."
By Graham Moomaw, Virginia Mercury
At a sleek new store called Cannabist in Richmond's Carytown shopping district, anyone with an easy-to-obtain medical cannabis card can buy a full range of marijuana products strongly regulated by the Virginia Board of Pharmacy.
Right across the street, a vape shop has a sign advertising largely unregulated delta-8, which also gets users high but doesn't run afoul of current marijuana laws because it's derived from hemp plants.
A grocery store a short distance away offers a variety of milder CBD products that don't have intoxicating effects but also come from hemp.
For those who prefer a more DIY approach, it's now legal to grow up to four marijuana plants at home. You just have to find seeds, which remain illegal to sell.
And even though it's now legal to possess small amounts of pot, there's still no way to legally buy real-deal marijuana for purely recreational use.
Even in the eyes of many legislators who write the state's laws, Virginia's stance on cannabis is more than a little bit confusing and illogical.
"I think by and large most of the people would like to get it straight. We haven't done it," said Senate Majority Leader Dick Saslaw, D-Fairfax. "It's weird that it's legal to possess it but you can't sell it."
Clearing up Virginia's stance on marijuana is expected to be a major topic of discussion in the General Assembly session that began last week, but it's unclear if the two parties, which are sharing power in the state's divided government, will come to any major agreements. There are also unanswered questions about whether Republican Gov. Glenn Youngkin, a devout Christian widely thought to be considering a presidential run, has any interest in signing legislation that might allow future opponents to tag him as a legal weed guy.
Asked last week whether he would sign a bill creating a retail marijuana market in Virginia, Youngkin dodged.
"Right now we're very focused on making sure the enforcement and consumer protection laws are straightened out with regards to hemp and delta-8, and we're seeing products on shelves that are being mislabeled, and we're seeing products that are targeted towards children," Youngkin told reporters at the Capitol. "That's the bill I'm most focused on. I haven't seen any other bills."
JM Pedini, executive director of pro-legalization group Virginia NORML, said the legislature can either find a way forward on retail sales for adult use or "choose to continue ceding control of cannabis in the commonwealth to unlicensed, unregulated operators."
"If public safety is an actual priority for either chamber, then they will approve legislation to begin sales at licensed dispensaries as soon as possible," Pedini said.
'Left with this mess'
Multiple Republican legislators have filed bills to establish retail marijuana sales starting in 2024 or 2025, but House of Delegates Speaker Todd Gilbert, R-Shenandoah, says he's not sure what the General Assembly will do.
Gilbert blamed Democrats, who couldn't agree on the rules for a retail market when they legalized marijuana in 2021 a few months before losing much of their policymaking power in that year's elections, for doing a sloppy job.
"They just legalized it and walked away and said, 'Oh, we'll come back and do that later.' Which is just an absurd way to go about making public policy," Gilbert said. "And here we are left with this mess."
Gilbert said House Republicans will continue discussing the issue, but he said they're wary of rushing forward with a poorly thought-out bill.
"The main thing for me is whether we're going to spend a lot of time churning through this issue if we don't know what the governor would intend to do with it," the speaker said.
When Democrats were discussing how to set up legal marijuana sales, one point of contention was to what extent the state should make amends to minority communities most impacted by aggressive police enforcement of drug laws.
Progressive lawmakers and activists are particularly concerned about the optics of allowing big companies to dominate the retail market at the expense of smaller entrepreneurs, particularly Black Virginians who have been disproportionately impacted by marijuana prohibition. Democratic lawmakers envisioned "social equity licenses" that would help Black Virginians, particularly those convicted of misdemeanor marijuana offenses, get a piece of the new legal market.
At a news conference last week, the Virginia Legislative Black Caucus said one of its priorities is finishing the legalization of marijuana in a "socially responsible way."
"Our position on marijuana has been the same from the beginning: We need to legalize marijuana in the right way," said Sen. Jennifer McClellan, D-Richmond. "There's this war on equity because they don't know what it means."
Republican marijuana bills filed in the House strip out the social equity concept but include language promoting a role for "historically economically disadvantaged communities" in the retail market. A retail sales bill filed by Sen. Adam Ebbin, D-Alexandria, uses the same term.
Another key question raised by the various retail marijuana bills filed for the 2023 session is whether to allow the state's four licensed medical cannabis companies to begin "transitional" recreational sales as the state works to set up a new retail licensing process. Some bills would allow medical dispensaries to become regular dispensaries as early as this year, but critics contend that would give a few major players an unfair head start in the retail market.
Virginia's regulatory system for cannabis remains jumbled, and some bills attempt to create a more streamlined approach.
Bills sponsored by Del. Roxann Robinson, R-Chesterfield, and Sen. Barbara Favola, D-Arlington, would transfer oversight of the state's medical cannabis program away from the Board of Pharmacy and put it under the newly created Virginia Cannabis Control Authority. Ebbin's bill would also put "regulated hemp products" under the purview of the Cannabis Control Authority, moving them away from the food safety sphere overseen by the Virginia Department of Agriculture and Consumer Services.
'The sky isn't falling'
A hemp task force led by the Youngkin administration recently recommended creating a registration system for businesses that sell hemp products. Legislation has been introduced to do just that, requiring businesses to pay $1,000 to register and creating the possibility of $10,000 fines for retailers who break the rules.
That proposal has come under strong criticism from some in the hemp industry.
"This puts every single retail operation in Virginia that wants to sell hemp products in a very precarious situation and a lot of risk, quite frankly," said Jason Amatucci, president of the Virginia Hemp Coalition. "It's overbearing for a problem that is not as dire or as extreme as they make it out to be. The sky isn't falling, no matter what they want to tell you."
Sen. Emmett Hanger, R-Augusta, who's sponsoring an administration-backed hemp regulation bill, said the proposal "is not onerous."
"It's just a matter of registering properly," Hanger said. "That's the real essence of what we're trying to do, just having a systematic way of making sure all is good."
A hemp regulation bill filed by House Majority Leader Terry Kilgore, R-Scott, broadens the state's definition of marijuana to cover all products that contain a certain amount of naturally occurring or synthetic THC, drawing a clearer regulatory line between cannabis products that get users high and those that don't.
Delta-8 products have come under heightened scrutiny after a Spotsylvania County boy died after allegedly eating a large amount of delta-8 gummies containing THC. In October, numerous ambulances were sent to a Fairfax County middle school after more than half a dozen students said they had gotten sick from delta-8 gummies.
In response to concerns about child safety, Amatucci said there are countless other legal products that can be harmful to children if not stored properly, including alcohol and over-the-counter drugs.
"Just because a kid got into something that they shouldn't have doesn't mean we need to take the whole industry down," Amatucci said.
Legislation filed by Del. John McGuire, R-Goochland, calls for a tougher crackdown than what the Youngkin administration prefers by banning the sale of delta-8 products altogether.
If Youngkin or the Republican-led House decides not to support a retail sales proposal, it's possible the main cannabis-related change of the 2023 session will be the state getting tougher on delta-8 and hemp with no movement toward legal sales of marijuana.
Marijuana legalization wasn't a major campaign issue in Virginia's 2021 elections. But General Assembly members could be asked to explain their positions to voters in the high-stakes legislative elections this fall that will decide partisan control for the final two years of Youngkin's term."
"Governor Youngkin's lack of direction on this issue has created a near-immovable obstacle for House Republicans," said Pedini, the head of Virginia NORML. "While it's reasonable to assume that he's aware voters on both sides of the aisle overwhelmingly support legalization, his recent statements have left Virginians, including his supporters, scratching their heads."
This story was first published by Virginia Mercury.
Federal Agency Urges States To Mandate Marijuana-Impaired Driving Warning Labels As National Prohibition Blocks Broader Action