Veterans Groups Demand Congress Pass Bill On VA Medical Marijuana Research Before Session Ends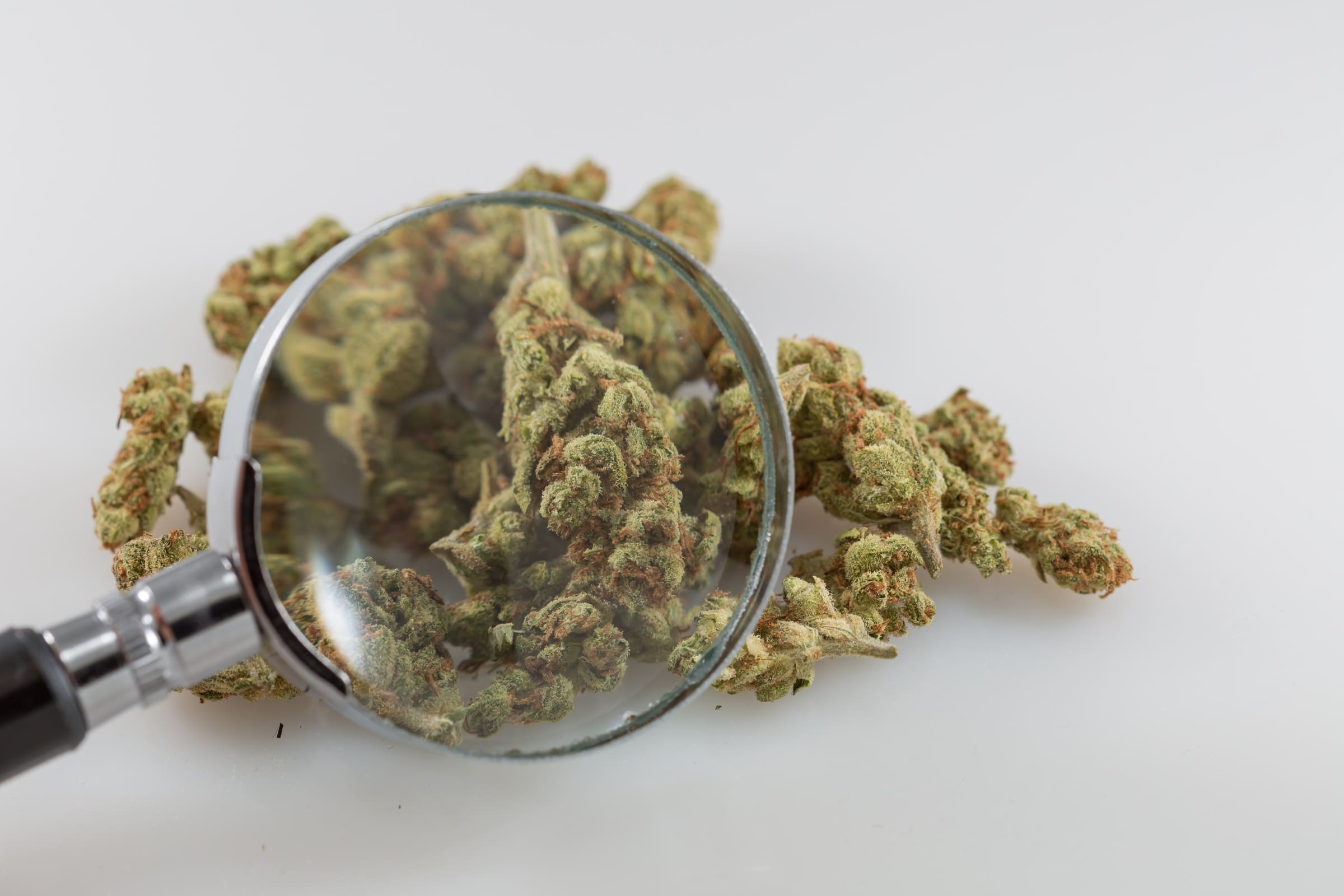 A coalition of more than 20 veterans service organizations (VSOs) sent a letter to congressional leaders on Thursday to urge the passage of a marijuana and veterans research bill before the end of the current Congress.
The groups—which include Disabled American Veterans (DAV), Iraq and Afghanistan Veterans of America (IAVA) and AMVETS—specifically want to see lawmakers take up the VA Medicinal Cannabis Research Act, which would require the U.S. Department of Veterans Affairs (VA) to conduct clinical trials into the therapeutic potential of cannabis for military veterans.
"For decades, many veterans have called for medicinal cannabis as an option for treating the unseen wounds of war and other injuries sustained through service," the letter says. "Veterans and caregivers have consistently communicated their anecdotal experiences regarding how cannabis offers effective treatment in tackling some of the most pressing health concerns they face upon returning from war."
Tell your member of Congress you support researching Cannabis as a solution for veterans to help heal the wounds of war and they must pass the VA Medicinal Cannabis Research Act now! Take action here👇https://t.co/JWxaEdJiGf #CannabisForVets pic.twitter.com/jkHestjAdd

— IAVA (@iava) December 9, 2022
"We remain committed to the VA's goal of conducting research into the efficacy of medicinal cannabis as a treatment for veterans with chronic pain, PTSD, and Traumatic Brain Injuries," it continues. "However, as a Schedule I drug under the [Food and Drug Administration], research into the efficacy of cannabis has been stagnant, cumbersome, and convoluted with red tape. Federal research into cannabis faces many bureaucratic hurdles that hinder researchers."
On the House side, the veterans cannabis research bill is being sponsored by Reps. Lou Correa (D-CA) and Peter Meijer (R-MI). The Senate version is being led by Sens. Jon Tester (D-MT) and Dan Sullivan (R-AK). The legislation cleared a House committee last year, despite the protests of VA officials who've argued that it's unduly prescriptive.
Earlier versions of the measure moved through committee in 2020 and 2018 as well, but they've yet to become enacted into law.
"We call on Congress to pass the VA Medicinal Cannabis Research Act to evaluate the efficacy of cannabis in treating the unseen wounds of war for all veterans," the VSOs said in the letter to House and Senate leadership.
For decades, IAVA, @AMVETSHQ, @DAVHQ, other leading VSOs & veterans have called for medicinal cannabis as an option for treating the wounds of war sustained through service to the nation. It's time for Congress to allow for the research. Read more 👇https://t.co/XWMr5UcCMt

— IAVA (@iava) December 9, 2022
VA's more recent opposition to the proposal has come as a disappointment to advocates who had hoped the department under President Joe Biden would ultimately embrace the modest reform.
Hopes were raised even higher after the bill sponsor, Correa, informed a separate House panel last year that he'd had a conversation with VA Secretary Denis McDonough about the issue of marijuana and veterans.
More recently, a large-scale defense spending bill that was released following bicameral negotiations this week excludes separate language from a previously House-passed version that would have authorized VA doctors to recommend medical cannabis to veterans living in legal states.
A joint explanatory statement for the National Defense Authorization Act (NDAA) did direct the Department of Defense to examine the potential of "plant-based therapies" like cannabis and certain psychedelics for service members, however.
A VA official said in September that the department is monitoring research into the therapeutic potential of psychedelics "very, very closely," but that treatment involving the substances is not yet part of the "standard of care" for military veterans.
While Correa may be better known for his cannabis reform advocacy, he also recently formed a first-of-its-kind congressional caucus dedicated to psychedelics therapy alongside Rep. Jack Bergman (R-MI).
Meanwhile, Biden did sign a broader marijuana research bill last week that's meant to streamline the process for researchers to obtain and study cannabis.
Read the letter from VSOs on passing the veterans and cannabis research bill below: 
Connecticut's First Adult-Use Marijuana Sales Will Start Next Month, Officials Announce