Vermont Governor "Comfortable" Legalizing Marijuana In Early 2018
Vermont is on pace to become the first state in the U.S. to legalize marijuana through an act of lawmakers early next year.
In 2017, the state fell just short of doing so. The legislature passed a bill to legalize personal cannabis possession and homegrow, but Gov. Phil Scott (R) vetoed it. However, in doing so, he laid out a few small changes he wanted legislators to make in order to win his support. The Senate quickly acted to make the requested revisions, but the House was not able to jump through procedural hurdles to get it done in time during a short special session over the summer.
Advocates believe they can quickly move the bill through the House under regular order once the legislative reconvenes early next month.
And Scott, in an interview on Friday, said he was still "comfortable" with the plan.
"It's not a high priority for me, but I did make a commitment that I was supportive of the bill that was put together," he said of the revised legislation during an appearance on Vermont Public Radio.
All eight states that have ended cannabis prohibition to date have done so via ballot measures approved by voters. Reform supporters think that either Vermont or New Jersey, where Gov.-elect Phil Murphy (D) campaigned on legalization, will be the first state to end prohibition through an act of lawmakers.
Vermont's approach would be different than the laws that exist in other states, in that it would enact a noncommercial form of legalization where only possessing small amounts of cannabis and growing a few plants at home would be legal. There would initially be no licensed stores where consumers could purchase marijuana, but the Senate-passed legislation would create a commission to study possible future commercialization.
New Jersey lawmakers, on the other hand, are expected to consider full-scale commercial legalization right away, something that Murphy repeatedly argued on the campaign trail is necessary to undermine the illegal market.
Because Vermont's compromise bill has already cleared one chamber and now just needs approval from the other, the state seems poised to get its legislation across the finish line sooner than the Garden State can act.
However, in the Friday interview Scott said that it might make sense to further tweak the compromise bill before lawmakers send it to his desk in 2018.
That's because during the legislative recess he proactively created a marijuana legalization study commission via executive order.
"Part of that bill is no longer needed," Scott said, referring to its commission provisions.
While saying that he hasn't "spoken to legislative leaders" about it, the governor suggested they might want to "make some changes on the floor, send it back to committee, make some alterations and then we'll see what they either add or delete and then we'll see if it's the same as what I committed to pushing forward with."
Accomplishing those changes likely would not take very long given that a consensus between legislative leaders and Scott on getting legalization enacted seemed to crystalize during the 2017 session.
In the radio interview, Scott also discussed concerns about "determining impairment on our highways, regardless of what the substance is," something he has consistently raised.
"Whether we legalize [marijuana] or not, we still have to face this," he said.
Bill On Trump's Desk Would Allow Marijuana (And Maybe MDMA) For Some Patients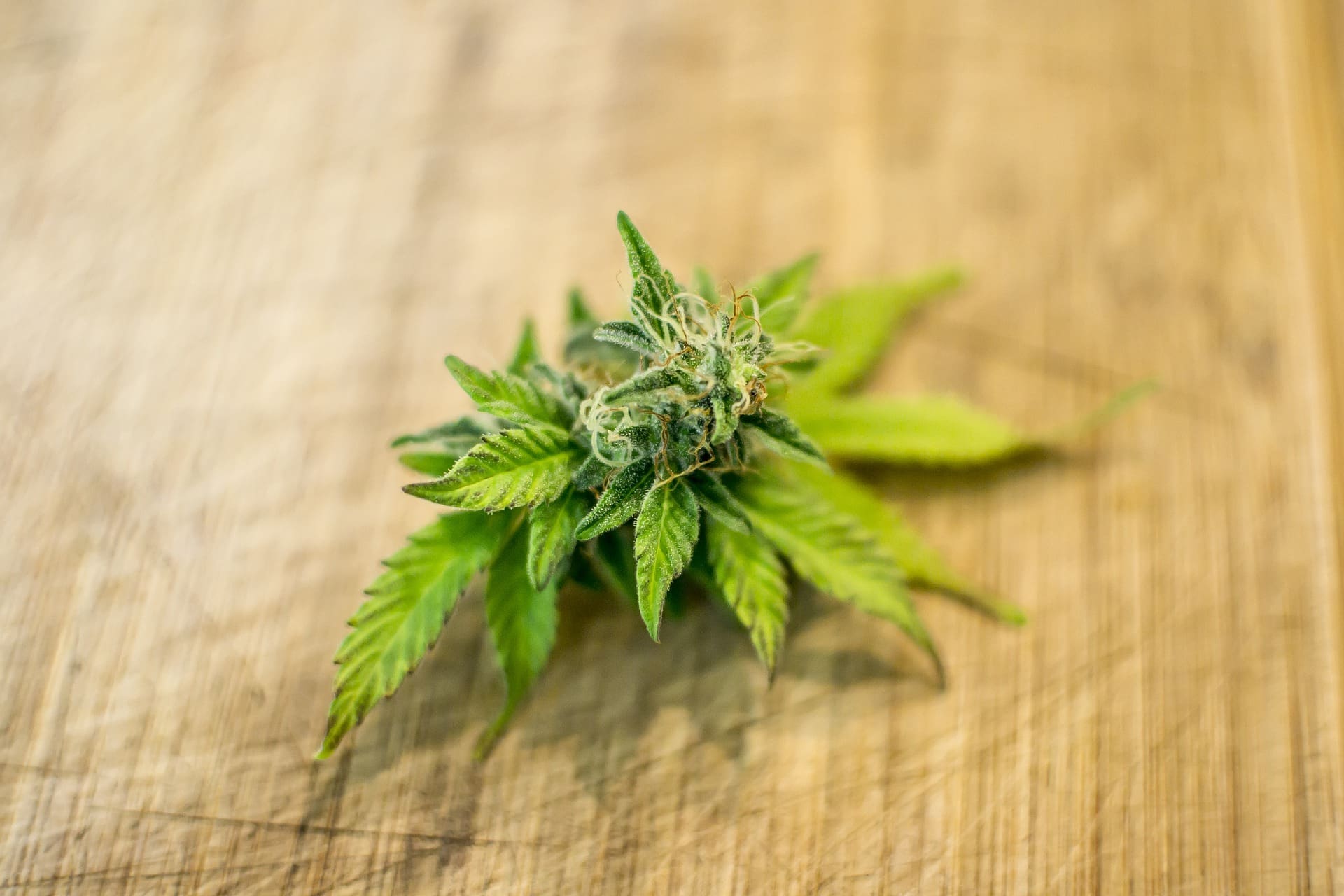 Seriously ill patients would finally be allowed to use marijuana — and potentially MDMA and psilocybin — without violating federal law under a congressionally approved bill now heading to President Trump's desk.
The bill, know as the "Right to Try Act," would give certain patients access to drugs that have not yet received U.S. Food and Drug Administration approval for broad use. The House voted 250 – 169 to pass the legislation on Tuesday, and it cleared the Senate by unanimous consent last August.
In order to qualify under the new program, a drug must have completed a phase 1 clinical trial, be under active development, and meet certain other criteria:
"(2) the term 'eligible investigational drug' means an investigational drug (as such term is used in section 561)—
"(A) for which a Phase 1 clinical trial has been completed;
"(B) that has not been approved or licensed for any use under section 505 of this Act or section 351 of the Public Health Service Act;
"(C) (i) for which an application has been filed under section 505(b) of this Act or section 351(a) of the Public Health Service Act; or
"(ii) that is under investigation in a clinical trial that—
"(I) is intended to form the primary basis of a claim of effectiveness in support of approval or licensure under section 505 of this Act or section 351 of the Public Health Service Act; and
"(II) is the subject of an active investigational new drug application under section 505(i) of this Act or section 351(a)(3) of the Public Health Service Act, as applicable; and
"(D) the active development or production of which is ongoing and has not been discontinued by the manufacturer or placed on clinical hold under section 505(i); and
Marijuana meets all of those criteria, thanks to research on medical cannabis use by military veterans with post-traumatic stress disorder that is being funded by the Multidisciplinary Association for Psychedelic Studies (MAPS). That research is currently in Phase 2.
MDMA, commonly known as "ecstasy," and psilocybin, the active ingredient in psychedelic mushrooms, have undergone Phase 1 and 2 clinical trials, with Phase 3 research on the way.
But while marijuana and potentially the other substances would be eligible for limited legal use under the new law once it is enacted, only patients who are seriously ill would be allowed to participate.
The legislation specifies that a qualifying patient must have been diagnosed with a life-threatening disease or condition, have exhausted approved treatment options and be unable to participate in the clinical trials themselves. A physician who is in good standing with a licensing board would then be able to certify the patient for access.
While the short title of the bill summarizes that it provides for the use of "unapproved medical products by patients diagnosed with a terminal illness in accordance with State law" (emphasis added), the legislative text itself provides no specific limitation concerning state laws. Thus, while patients who would otherwise qualify for medical cannabis access in their states would be clearly protected from federal harassment, it is somewhat of an open question as to whether the the use of psilocybin and MDMA, which are not legal for any use in any state, would be federally shielded.
That caveat aside, advocates are hopeful that the new law, when it is signed, could allow more patients to access substances that have until now only been available in limited clinical trials or through underground, unregulated therapy sessions.
"It seems passing Right to Try would grant people facing death across the country tremendous relief by allowing access to MDMA-therapy and psilocybin-therapy," Natalie Lyla Ginsberg, MAPS's policy and advocacy director, told Marijuana Moment in an email. "Both forms of psychedelic-therapy have been specifically researched as a treatment for anxiety associated with life-threatening illnesses, and have produced incredibly promising results, both for the patients and for their families and loved ones. We are hopeful Right to Try would inspire hospice centers to start integrating psychedelic therapy into their treatment."
President Trump called on lawmakers to pass the legislation during his State of the Union address earlier this year.
"We also believe that patients with terminal conditions — terminal illness — should have access to experimental treatment immediately that could potentially save their lives," he said. "People who are terminally ill should not have to go from country to country to seek a cure. I want to give them a chance right here at home. It is time for the Congress to give these wonderful, incredible Americans the right to try."
The House previously passed a similar bill in March (after it failed during a prior attempt). Rather than seek to reconcile the differences between the two chambers' proposals via a conference committee, a process that would require further Senate action that seems doubtful given broad Democratic opposition, House GOP leaders decided to simply pass the other chamber's bill in order to get it to the president.
Opposition Group's Marijuana Poll Shows Strong Support for Legalization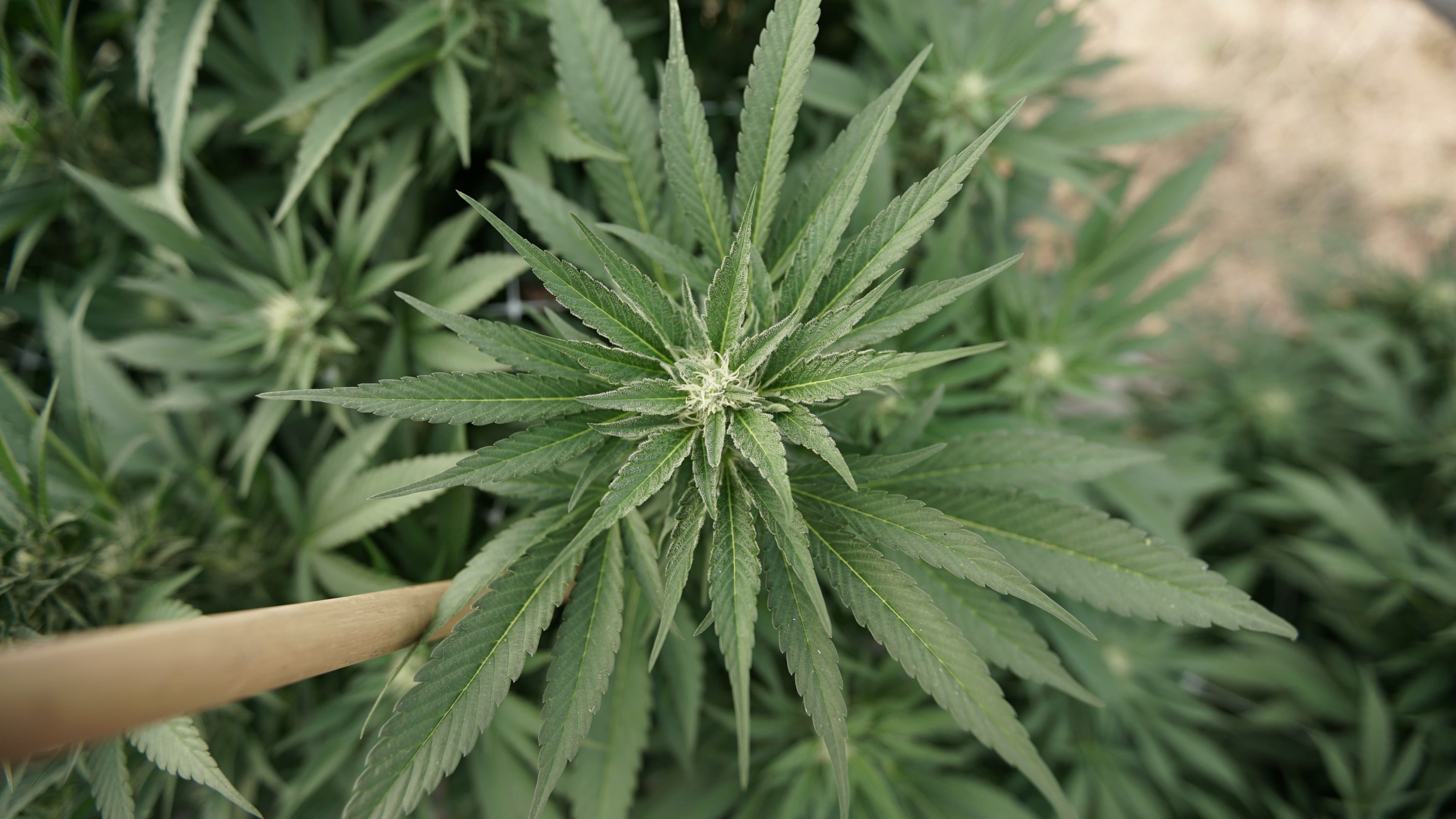 A new survey of Michigan voters, funded by an organization opposed to the state's marijuana legalization initiative, showed large support for reform and weaning support for prohibition.
The survey of 800 Michigan residents, which was conducted from May 1 to May 6, was orchestrated by Healthy and Productive Michigan.
Before being prompted with arguments for and against the initiative—which surpassed the required signatures to qualify for the state's November ballot last month—respondents favored full cannabis legalization 48 percent to 42 percent, with 11 percent remaining undecided, according to the survey.
Arguments in favor of the proposed initiative, including increased tax revenue for public programs such as education funding and infrastructure, caused opposition to the initiative to drop to 36 percent. Support remained at 48 percent.
And then, even after the polling firm Victory Phones provided arguments opposing the initiative, support for legalization grew by one percent to 49 percent. Opposition ended up at 38 percent.
"Previous polls showing majority support didn't pass the smell test. When polling, it is always important to review how the questions are asked and what size of audience responds," Healthy and Productive Michigan's President Scott Greenlee said in a press release. "Our poll pointed out arguments on both sides of the issue in a consistent and unbiased manner, and the fieldwork was conducted by the highly respected Victory Phones, who have a nearly 10 year track record of accurately measuring election results in Michigan."
But the truth is that the prohibitionist organization's poll showed that support for the legalization measure outweighs opposition, and that's even more true after voters hear prohibitionist's best arguments.
The share of voters who said they planned to vote against the measure dropped seven percentage points after they were read Healthy and Productive Michigan's reasons for wanting to defeat it. Support rose one percentage point.
The survey was released just as another anti-legalization group, the Committee to Keep Pot out of Neighborhoods and Schools, did an about-face and called on the Michigan legislature to amend and pass a version of the initiative in order to effectively regulate cannabis. Legalization "will be a reality in Michigan," a spokesperson told the Detroit Free Press.
The proposed Michigan Regulation and Taxation of Marihuana Act would permit adults 21 and older to legally possess, grow and consume small amounts of marijuana. Specifically, adults would be allowed to grow up to 12 total cannabis plants in a single residence, and possess 2.5 ounces outside their homes and store 10 ounces at home.
Healthy and Productive Michigan did not respond to a request for comment by the time of publication.
See the full poll below:
Michigan Marijuana Poll by tomangell on Scribd
https://www.marijuanamoment.net/michigan-marijuana-legalization-ballot-measure-has-enough-signatures/
Photo courtesy of Chris Wallis // Side Pocket Images.
Marijuana Isn't Addictive, Former A.G. Eric Holder Says
The nation's former top law enforcement officer is not worried that the legalization of marijuana will lead to addiction.
"I've never seen any scientific evidence that points you to concerns about addiction through the use of marijuana," former U.S. Attorney General Eric Holder said in an interview published on Friday by NY1.
The comments by the former A.G. call into question cannabis's current status as a Schedule I drug. That category is supposed to be reserved only for substances with no medical value and a high potential for abuse. In fact, it would mean that marijuana should be moved to at least Schedule III, where drugs with "moderate to low potential for physical and psychological dependence" are categorized.
Although Holder did not move to reclassify cannabis when he had the power to do so as attorney general, he did specifically endorse such a change just months after leaving office.
"I certainly think it ought to be rescheduled," he said in a 2015 interview with PBS.
And he still feels the same way.
"We need to move marijuana from Schedule I, so research can be done," Holder said in the new NY1 interview. "It is classified now on the same level as heroin is, and clearly that is inappropriate."
While he did nothing to officially recategorize marijuana as attorney general — and continually passed the buck to Congress when asked about the issue — Holder's Justice Department did issue guidance, known as the Cole Memo, which generally allowed states to implement their own cannabis laws without federal interference.
Current Attorney General Jeff Sessions rescinded that memo earlier this year.
In the new interview, Holder said he thinks the federal government should continue letting states implement their own legalization laws.
"Let those be laboratories to see where we want to be," he said. "I think if you allow the states to experiment we'll ultimately come to a national consensus about what it is we ought to do with regard to marijuana."
He also spoke about unfair enforcement of cannabis criminalization.
"One of the things that I am concerned about, though, is the racial disparity you see in the enforcement of marijuana laws," he said. "You see African Americans, Latinos using marijuana at just about the same rates as whites, and yet seeing rates of arrest four, five times as great as it is for whites. That is something that I think is extremely troubling."
Photo courtesy of US Embassy New Zealand.