Ben Carson: War On Drugs Undermines Anti-Poverty Efforts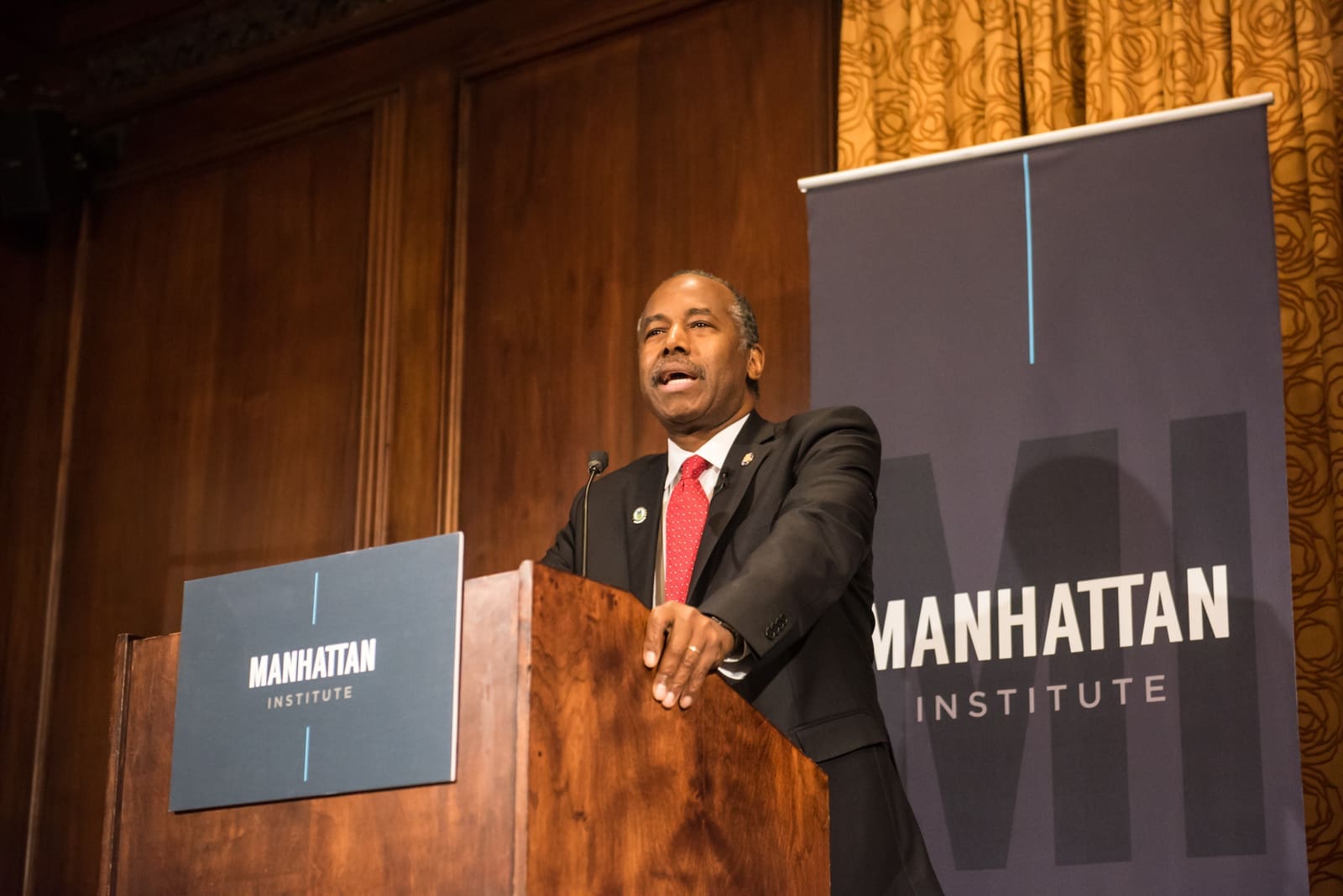 It's not every day that a Trump administration Cabinet member criticizes the impact that drug enforcement has on disadvantaged communities, but that's what Ben Carson just did.
"It also didn't help that the war on poverty sometimes conflicted with the war on drugs, which often dealt harshly with non-violent offenders, taking men away from their families, and disproportionately affecting minority communities," Carson, the secretary of Housing and Urban Development, said in a speech last week.
The comments came during an appearance at the conservative Manhattan Institute.
Elsewhere in the remarks, Carson said that "in many communities there are more black males incarcerated than there are in college."
The comments are somewhat surprising coming from Carson who, during the course of his failed campaign to win the 2016 Republican presidential nomination, often criticized efforts to reform marijuana and drug policies.
"Exposure to cannabis in a developing brain can cause significant damage, including drops in IQ," he claimed at a campaign rally. "Now, we already have enough people with low IQs. So we don't need to be cultivating that in our society right now. That's craziness."
In one interview, he alleged that people who consume marijuana "can have flashbacks months and years after usage, that a lot of their abilities can be impaired at the time of use."
He also argued that marijuana is a "gateway drug."
Despite his opposition to general marijuana legalization, Carson, a retired neurosurgeon, has often spoken about his support for medical cannabis.
"Would I recommend medical marijuana? Absolutely," he said during a campaign rally. "I have no problem with medical marijuana."
He has also called for cannabis to be reclassified from its current status under Schedule I.
But he said that if elected president he would have enforced federal marijuana laws even in states with legalization.