Utah Lawmakers Approve Medical Marijuana 'Compromise' Bill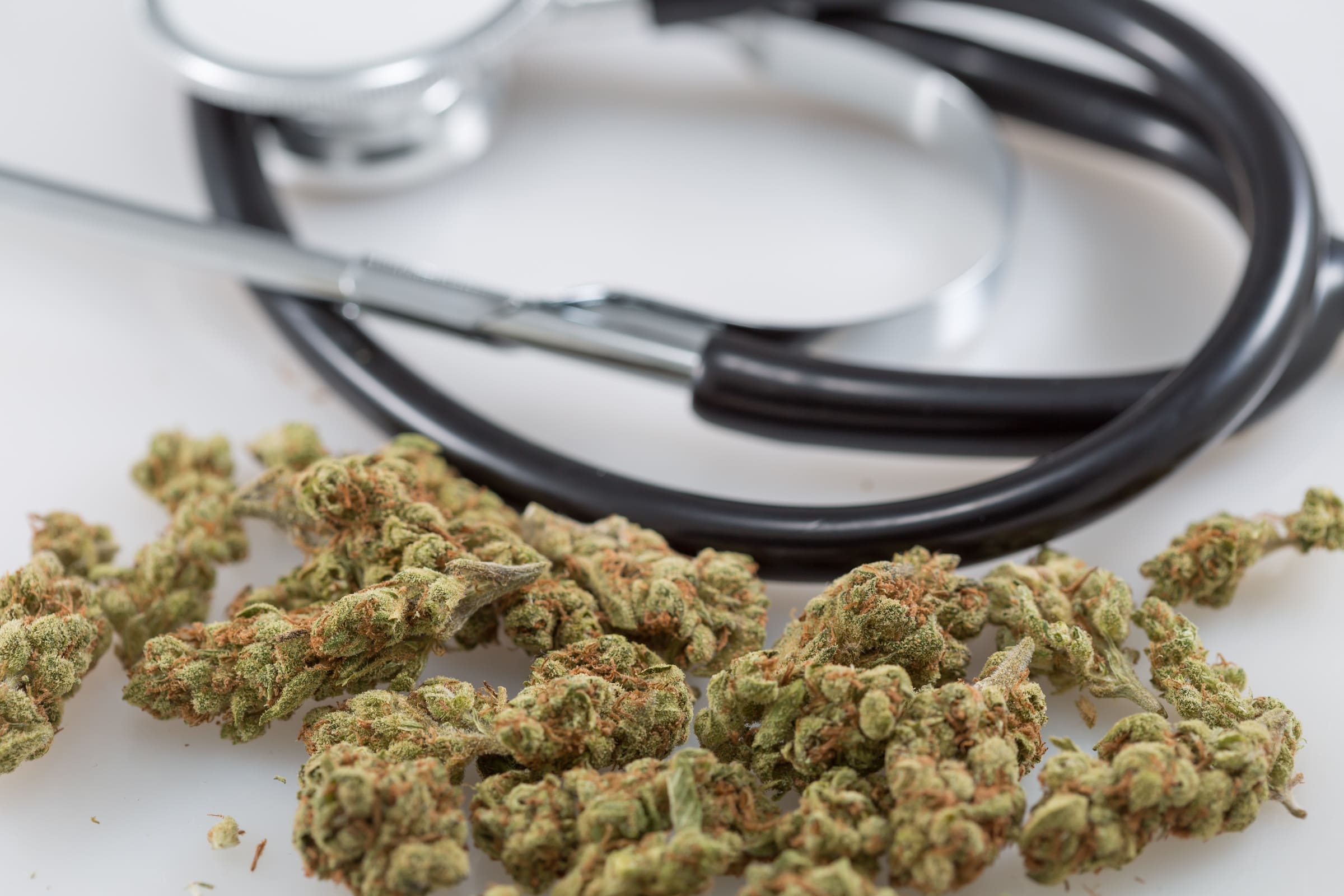 Utah lawmakers approved a controversial medical marijuana bill in a special session on Monday.
There's your final vote on the medical marijuana "compromise." #utpol pic.twitter.com/w9Ip3KQE8E

— Robert Gehrke (@RobertGehrke) December 3, 2018
During November's midterm election, Utah voters passed a separate medical cannabis initiative, Proposition 2, that would allow patients with certain medical conditions to obtain, possess and consume cannabis for therapeutic purposes.
But opposition from groups like the Mormon church and the Utah Medical Association drove some advocates to negotiate a deal in advance of Election Day that called on the Utah legislature to craft a so-called "compromise" bill. The legislation will still legalize medical marijuana, but it contains several substantive changes to Proposition 2.
For example it removes home cultivation rights for patients, allows fewer dispensaries and adds a requirement that dispensaries employ pharmacists.
Gov. Gary Herbert (R) signed the bill into law just hours after its passage by lawmakers, saying that it would close "loopholes that have created significant problems in other states that have legalized medical cannabis."
This is an example of how collaboration makes Utah the best-managed state in the nation. Proponents and opponents came together to honor the voice of Utah voters who compassionately stood up for Utah patients.

— Gov. Gary Herbert (@GovHerbert) December 4, 2018
"While this legislation is not ideal, it is a major step forward for Utah and it will help patients and families across the state," Matthew Schweich, deputy director for the Marijuana Policy Project, said in a press release about the vote. "This law will enable patients to safely and legally access the medical cannabis treatments they need, and it can be improved upon in future legislative sessions. It's now time to move forward, and we call on the state government to implement this new policy without delay."
But to some, the compromise bill is just that—a compromise of the will of the people. An attorney representing a coalition of patients and advocates said the Mormon church could face a lawsuit over its alleged attempts to undermine the voter-approved initiative. Separately, pro-reform group TRUCE also said on Monday that a suit could emerge if lawmakers passed the compromise bill.
Christine Stenquist of pro-patient @TRUCEutah calls special session a "sham." Says they plan to file a lawsuit as early as today over rewrite. #utpol #utleg pic.twitter.com/rAcab0Ihin

— Julia Ritchey (@juliaritchey) December 3, 2018
Advocacy group Alliance for a Better Utah put out a press release on Monday voicing opposition to the legislation. "Last month, the people voted," the group's executive director said. "Lawmakers should respect those votes."
"The large number of propositions on the ballot in 2018 were an indicator of the lack of trust the public has in the Legislature to represent their interests. The Legislature should not further destroy that trust today."

Read the statement we released this morning #utpol #utleg pic.twitter.com/M4OLUSXeNt

— Better Utah (@betterutah) December 3, 2018
Regardless, after several hours of debate and votes to reject amendments and substitute proposals, both chambers passed the bill decisively. Some lawmakers defended the compromise against criticism, arguing that the revised proposal ensured that the state wouldn't open the door to adult-use legalization. It passed 60-13 in the House and 22-4 in the Senate.
"Those who opposed this bill really wanted something more!" Rep. Nelson says, suggesting it leads to recreational marijuana.

"That's where we draw the line," he adds. @fox13 #utpol #utleg #Prop2

— Ben Winslow (@BenWinslow) December 3, 2018
Sen. Jim Dabakis (D) shared a the live stream of the Senate vote, which you can watch below. He introduced two substitute bills in the special session that were designed to maintain the integrity of the voter-approved initiative, but both failed on voice votes.
For now, qualifying medical cannabis patients are technically protected to use marijuana based on the legal premise of "affirmative defense," Fox 13 reported. But the passage of this bill means Proposition 2 will be effectively replaced.
UPDATE: This article has been updated to include the results of the Senate vote and the governor's signing the medical cannabis bill into law.
Mormon Church Faces Potential Lawsuit Over Medical Marijuana Opposition
Photo courtesy of Nicholas C. Morton.