GOP Leaders' Bill Could Let Patients Use Medical Marijuana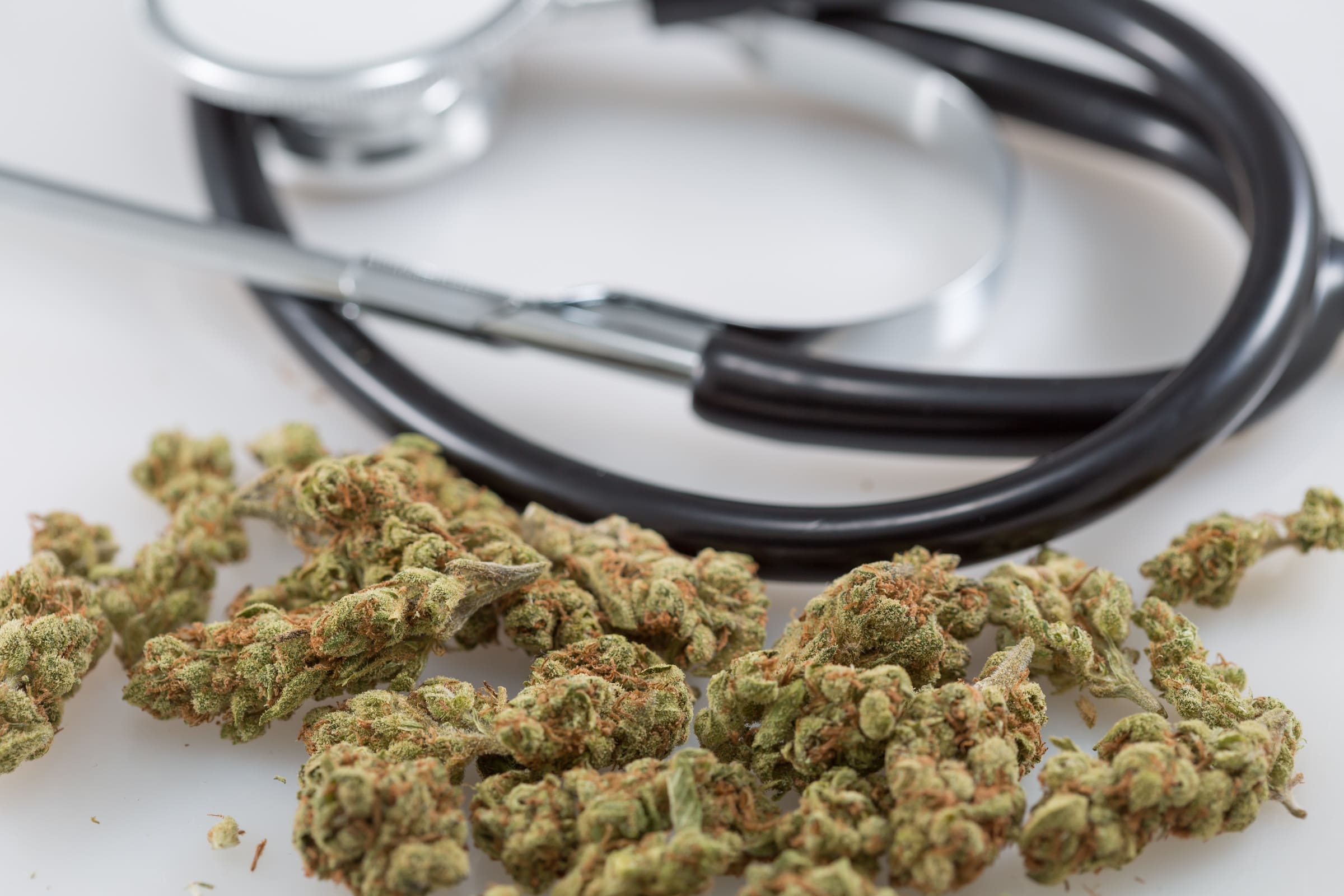 A Republican-backed bill working its way through Congress could have the unintended consequence of allowing seriously ill patients to use medical marijuana.
Under legislation set to be voted on by the House of Representatives on Tuesday, patients with terminal diseases would be able to access drugs that have not yet been approved by the Food and Drug Administration. The proposal, known as the "Right to Try Act," lays out certain criteria for what can be considered an "eligible investigational drug," all of which marijuana appears to meet.
The proposal, known as the "Right to Try Act," lays out certain criteria for what can be considered an "eligible investigational drug," all of which marijuana appears to meet.
In order to qualify, a drug has to have completed a phase 1 clinical trial, be under active development and not yet have been approved or licensed for any legal use by the federal government. An eligible medicine also needs to be the subject of an active investigational new drug application and under investigation in a clinical trial intended to form the basis of a claim of effectiveness in support of approval or licensure by the FDA.
Thanks to research being funded by the Multidisciplinary Association for Psychedelic Studies (MAPS), cannabis seems to fit the bill.
The organization, which began its quest for investigational new drug status for marijuana in 2010, is currently in the middle of Phase 2 clinical trials on the use of cannabis by military veterans with post-traumatic stress disorder. The goal is to turn whole-plant marijuana into a legal, FDA-approved prescription medicine.
In the meantime, while the congressional bill appears to open the door to legal access to marijuana, only the most gravely ill patients would qualify.
To access cannabis, they would need to be in "a stage of a disease or condition in which there is reasonable likelihood that death will occur within a matter of months, or a disease or condition that would result in significant irreversible morbidity that is likely to lead to severely premature death."
They would also need to have "exhausted approved treatment options" and not be eligible to otherwise participate in ongoing clinical trials on the drug because they don't meet inclusion criteria or live within geographic proximity of where the study is taking place.
"Making medical marijuana available for terminally ill patients would certainly be a significant step forward for federal policy. If MAPS's current Phase 2 clinical trial of marijuana for symptoms of PTSD in military veterans qualifies marijuana for use under the proposed Right to Try Act, then the trial will already have helped a lot of people," Brad Burge, MAPS's director of strategic communications, said in an interview. "Still, only making marijuana available for those on the verge of dying isn't nearly enough, and the best thing the federal government can do for patients is to end the federal monopoly on marijuana for research currently being upheld by Jeff Sessions."
Under longstanding U.S. policy, all marijuana used in scientific research is grown at a University of Mississippi farm licensed by the National Institute on Drug Abuse. Researchers have long complained that it is difficult to obtain cannabis from the government-sponsored lab and that the product is often of low quality. In 2016, the Obama administration moved to allow more cultivation facilities, but the Department of Justice under U.S. Attorney General Jeff Sessions has reportedly blocked the Drug Enforcement Administration from acting on any of the license applications it has so far received.
Because the Right to Try bill is being brought forth on an expedited basis known as "suspension of the rules," it needs support from two-thirds of House members present and voting, with a roll call expected to take place Tuesday evening. A similar bill was approved by the Senate last August.
If the House passes the legislation, the two chambers will work to reconcile the versions into a single proposal to be sent to President Trump, who pledged his support during his State of the Union address in January.
Republican and Democratic staffers for the House Energy and Commerce Committee, which has jurisdiction over food and drug safety, did not respond to a request for comment.
State-based legislation that explicitly outlines a right to try cannabis for terminally ill patients has advanced this year in Utah and Missouri.
UPDATE: The bill fell just short of getting the necessary two-thirds support it needed to pass the House under suspension of the rules on Tuesday evening.
GOP & Dems Team Up To Shield State Marijuana Laws From Jeff Sessions
The Justice Department should be blocked from enforcing federal marijuana prohibition in states that have enacted legalization, a bipartisan group of 59 lawmakers wrote in a new letter.
"We are concerned about the Department of Justice enforcing federal marijuana law in a way that blocks implementation of marijuana reform laws in those states that have passed such reforms," the lawmakers, led by Reps. Tom McClintock (R-CA) and Jared Polis (D-CO), wrote to top decisionmakers on the House Appropriations Committee on Friday. "The issue at hand is whether the federal government's marijuana policy violates the principles of federalism and the Tenth Amendment. Consistent with those principles, we believe that states ought to retain jurisdiction over most criminal justice matters within their borders. This is how the Founders intended our system to function."
The legislators want congressional leaders to insert a new provision into a funding bill covering the Justice Department's 2019 budget that would prevent federal prosecutors, the Drug Enforcement Administration and other agencies from spending money to go after people who are in compliance with state marijuana laws.
The language the lawmakers want included in the funding bill reads:
"None of the funds made available in this Act to the Department of Justice may be used to prevent any of the several states from implementing their own laws that authorize the use, distribution, possession, or cultivation of marijuana on non-Federal lands within their respective jurisdictions."
Separately on Friday, a group of 62 House Republican and Democrats sent a letter requesting the extension of existing, more limited appropriations protections that shield state medical cannabis laws from Justice Department intervention.
The medical marijuana provision has been part of federal since 2014, and has been extended with bipartisan House and Senate votes several times.
The broader protections to shield all state marijuana laws, including those that allow recreational use, from federal interference came just nine flipped votes short of passage in 2015. The number of states with legalization has more than doubled since then, and lawmakers from places with new laws would be more likely to support it if another vote were held, but House leaders have since blocked floor consideration of cannabis-related measures.
"As I have promised my fellow Coloradans, I will continue to advocate for this simple amendment to be added to the federal budget – shielding Colorado from the Trump administration's attacks on states that have legalized marijuana," Polis said in a press release about the new letter. "It would be a temporary, but urgent and necessary fix, as I continue to push for passage of my Regulate Marijuana Like Alcohol Act, which would finally lift the federal prohibition on marijuana."
In the letter, the lawmakers argue that letting states enact their own cannabis laws is in keeping with constitutional principles laid out by the Founders of the nation.
"Experiences of states that have legalized marijuana, as compared to the experiences of states that have not, constitute the very 'laboratories' of social and economic experiments that were described by Chief Justice Louis Brandeis when he wrote about the beauty of the Tenth Amendment," they said. "Our constitutional framework has afforded the whole nation the chance to allow states to differ on many matters of public policy, including marijuana."
Stop Jeff Sessions From Busting Medical Marijuana, Bipartisan Lawmakers Demand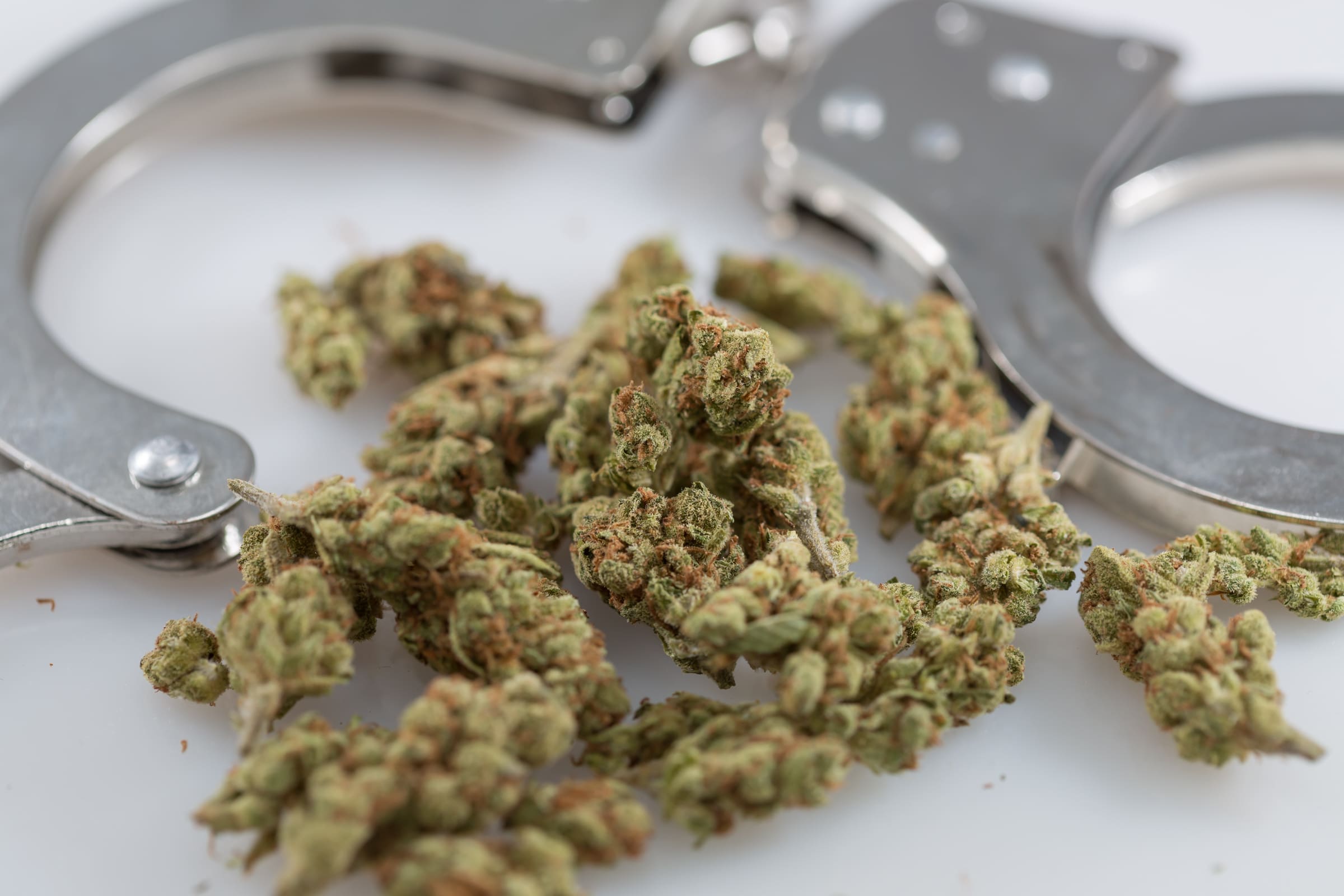 A bipartisan group of 62 members of Congress is asking House leaders to protect state medical marijuana policies and the patients and businesses that rely on them from federal enforcement agents and prosecutors.
"We respectfully request that you include language barring the Department of Justice from prosecuting those who comply with their state's medical marijuana laws," the lawmakers, led by Reps. Dana Rohrabacher (R-CA) and Earl Blumenauer (D-OR), wrote in a letter sent to the top Republican and Democrat on the House Appropriations Committee on Friday. "We believe such a policy is not only consistent with the wishes of a bipartisan majority of the members of the House, but also with the wishes of the American people."
Please visit Forbes to read the rest of this piece.
(Marijuana Moment's editor provides some content to Forbes via a temporary exclusive publishing license arrangement.)
Medical Marijuana Ban A "Disgrace," Congresswoman Tells Trump Veterans Chief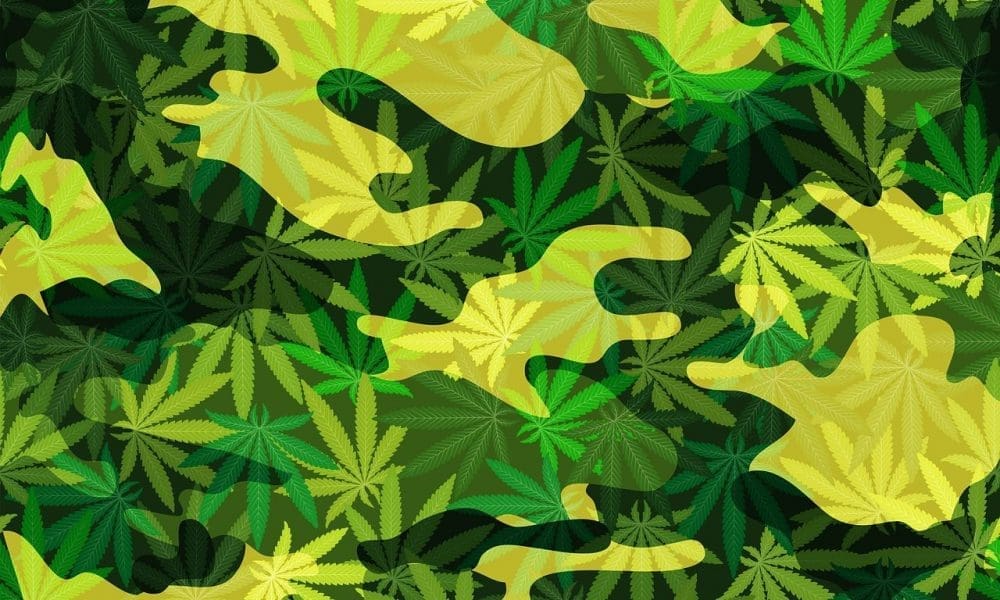 A congresswoman took a top Trump administration official to task over a policy that blocks military veterans from getting medical marijuana recommendations through the doctors that know them best, calling the federal government's stance "a shame and disgrace."
The U.S. Department of Veterans Affairs currently prohibits its physicians from filling out medical cannabis recommendations for veterans, even in states where it is legal.
"Coming from California, of course, you know we have a variety of dispensaries which make marijuana available to patients and veterans who use it for PTSD and chronic pain, and it works," Congresswoman Barbara Lee (D-CA) told VA Sec. David Shulkin on Thursday.
"So what's the problem?" she asked. "What's the federal statute that blocks the VA from doing this, and not letting physicians simply recommend cannabis to veterans who need it? And it's proven that it works."
In a series of public remarks over the course of the past year, Shulkin has repeatedly claimed that overarching federal law blocks VA from recommending or even participating in research on medical marijuana.
But advocates have pointed out that there is no federal statute blocking the VA from changing its own internal policies on medical cannabis recommendations.
During the exchange, Shulkin seemed to be unaware of the distinction between prescribing medical marijuana, which no doctor can do due to its Schedule I status, and simply recommending it, which is how patients get access in the 29 states that allow its legal use.
"Filling out a questionnaire, isn't that the step towards prescribing?" the secretary asked during the exchange with Lee, which took place at a hearing of the U.S. House Appropriations Subcommittee on Military Construction, Veterans Affairs and Related Agencies. "My understanding is federal law would not allow the physician to write the prescription, so I have to understand what the questionnaire would be in order to make a recommendation but not write a prescription."
"Could we show you that questionnaire, Mr. Secretary?" Lee asked. "Because veterans need this, it works, and it's a shame and disgrace that the VA is preventing this type of treatment that works."
"Absolutely," Shulkin replied. "I'd be glad to review that."
Marijuana Moment supporters on Patreon can view video of the exchange below:
Shulkin has the unilateral authority to rescind the internal ban and clear the way for VA doctors to recommend medical cannabis to veterans in states where it is legal, but he has repeatedly claimed that federal law — without citing a particular statute — blocks him from doing so.
In recent weeks, a number of prominent veterans advocacy organizations like the American Legion and Iraq and Afghanistan Veterans of America have stepped up the push for access to medical cannabis.
Veterans Groups Battle Medical Marijuana Ban On Capitol Hill