U.S. Military Veteran Deported Over Marijuana Returns Home Following Congressional Push On Biden Administration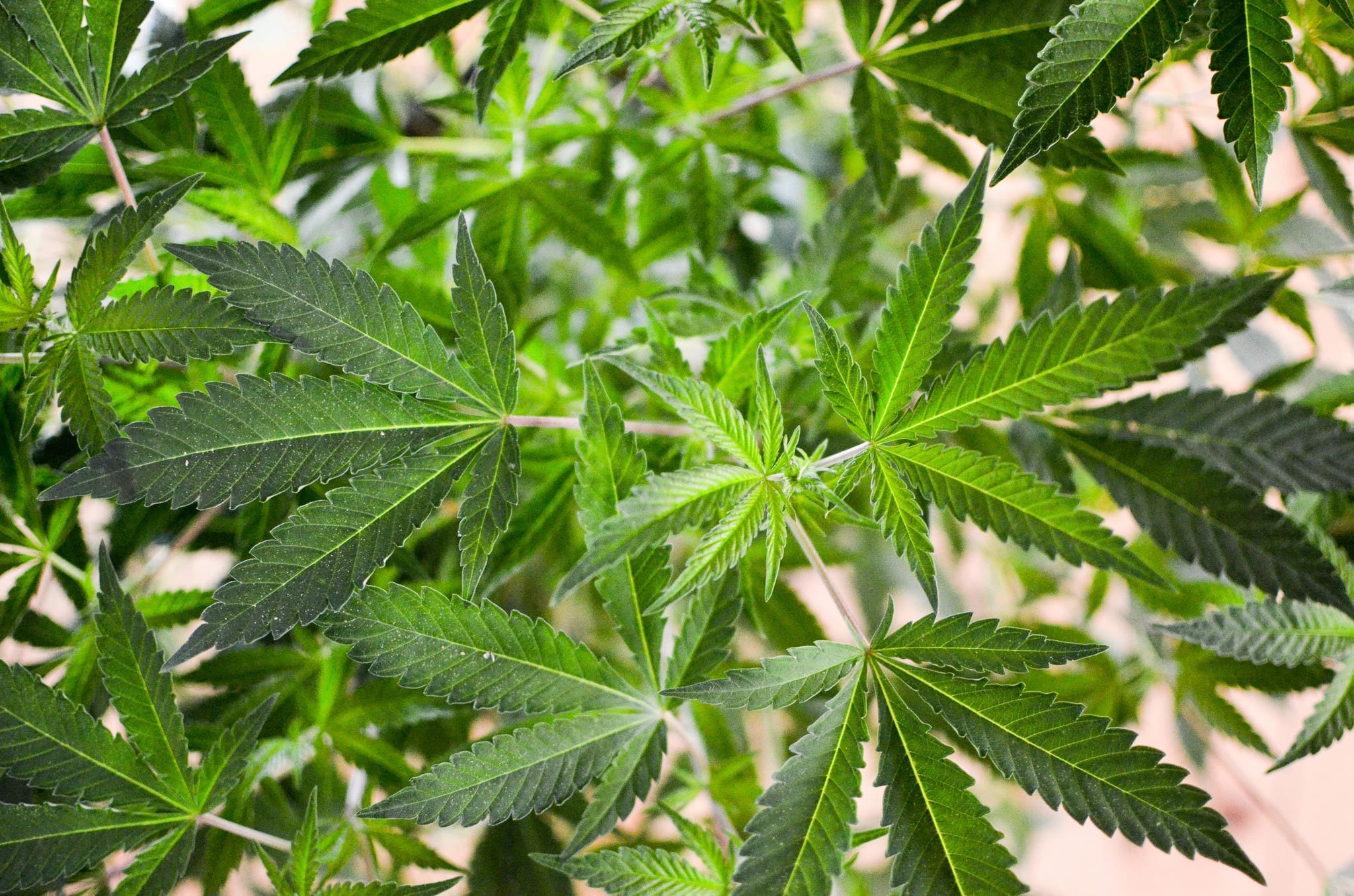 A U.S. military veteran who was deported to Jamaica over a marijuana conviction has been allowed to return to the country following a concerted push for relief by members of Congress.
It's been more than 20 years since Navy veteran Howard Bailey was arrested after a package containing cannabis was sent to his house for a friend and he pled guilty, on the advice of counsel. He disclosed the conviction when later applying for citizenship, and Immigration and Customs Enforcement (ICE) used that single marijuana offense as basis to initiate a deportation proceeding.
Sens. Alex Padilla (D-CA), Tim Kaine (D-VA) and Mark Warner (D-VA) last month sent a letter to the head of the U.S. Department of Homeland Security (DHS) requesting that he reopen the case.
Thirty members of the Congressional Black Caucus separately urged the Biden administration to reopen certain deportation cases, including those involving cannabis such as Bailey's.
Bailey "was prepared to pay the ultimate sacrifice on behalf of the United States of America," Padilla said on Monday. "Thankfully, he's not paid the ultimate sacrifice—but through that service we've known that he deserved better and others deserve better than their treatment in the current immigration system."
Former Virginia Gov. Terry McAuliffe (D) issued a pardon for the veteran in 2017, and now President Joe Biden's administration is being thanked for taking action on pleas for further relief enabling the veteran to return home.
I'm relieved that our calls to bring U.S. Navy veteran Howard Bailey home were heard by @POTUS and that he is now reunited with his family.

We must continue to undo the harmful immigration policies that are hurting our veterans, service members, and their families. https://t.co/ITnJb4FkSy

— Senator Alex Padilla (@SenAlexPadilla) August 25, 2021
"I'm relieved that our calls to bring U.S. Navy veteran Howard Bailey home were heard by [Biden] and that he is now reunited with his family," Padilla said. "We must continue to undo the harmful immigration policies that are hurting our veterans, service members, and their families."
The National Immigrant Justice Center (NIJC) and the Immigrant Defense Project (IDP) helped lead the push to reunite Bailey with his family.
Please join us for a short "Welcome Home Briefing" TODAY at 1 p.m. EST to welcome home deported veteran Howard Bailey who returned to the U.S. this week after over a decade of exile in Jamaica. Register here: https://t.co/ixJSWu3uKW pic.twitter.com/0ODdxRMjl6

— National Immigrant Justice Center (@NIJC) August 30, 2021
"Eleven years ago I went to bed with my family and woke up to be snatched away from my home and family—dragged out by ICE officers while my children watched," Bailey said in a press release. "While I fought my case for two years in immigration detention someone inside said to me, 'hey man—here, hope is dead. What are you hoping for?' These past 11 years I thought he was right, but today I am home and I feel hope is alive again after so long."
"When I was deported, my family's entire lives went down the drain. I was the main provider and they were left financially drained—they could barely survive," he continued. "The emotional devastation gripped my mother, my siblings, my children—my deportation was a negative chain effect for every single person in my family."
Bailey also testified before a Senate Judiciary subcommittee hearing on immigration policy in June, saying that "this is not something I wish on anyone—I would never want to live and see any other family go through what my family went through."
Advocates have celebrated Bailey's return, but they've also emphasized that the case illustrates the need for further relief in the immigration system.
"While momentous, Howard's homecoming should not be an exception in the U.S. immigration system," Nayna Gupta, associate director of policy at NIJC, said. "We urge the Biden administration to follow through on its promises to honor family unity and redress racial injustice by creating a centralized process based on existing laws to review the cases of all unjustly deported individuals so that others like Howard have a meaningful chance to come home."
Jane Shim, senior policy attorney at IDP, said Bailey's case "exemplifies how the entanglement of the criminal legal and immigration systems devastates communities of color."
In a recent, House-approved spending bill that allocates fiscal year 2022 funding for DHS, there's a provision that would prevent its component agencies from denying any person immigration benefits or protections, or penalizing them in an application, simply because they've admitted to using cannabis or were convicted of a low-level marijuana offense.
According to the U.S. Citizenship and Immigration Services (USCIS), a person who admits to using cannabis—even in compliance with state law—is morally unfit for citizenship. The agency clarified that position in a 2019 memo, adding that employment in a state-legal marijuana market is another factor that could impact a person's immigration status.
Standalone legislation has been introduced this session to resolve the problem, but it has yet to be acted on.
DHS did issue a memo in May that specifically encourages ICE attorneys to join motions to reopen immigration cases under circumstances where "an individual is eligible for relief under the law and merits relief as a matter of discretion."
Ohio Marijuana Activists Cleared To Collect Signatures For 2022 Legalization Ballot Initiative
Photo courtesy of Philip Steffan.