Trump FDA boss says federal cannabis action an 'inevitability' (Newsletter: Nov. 20, 2018)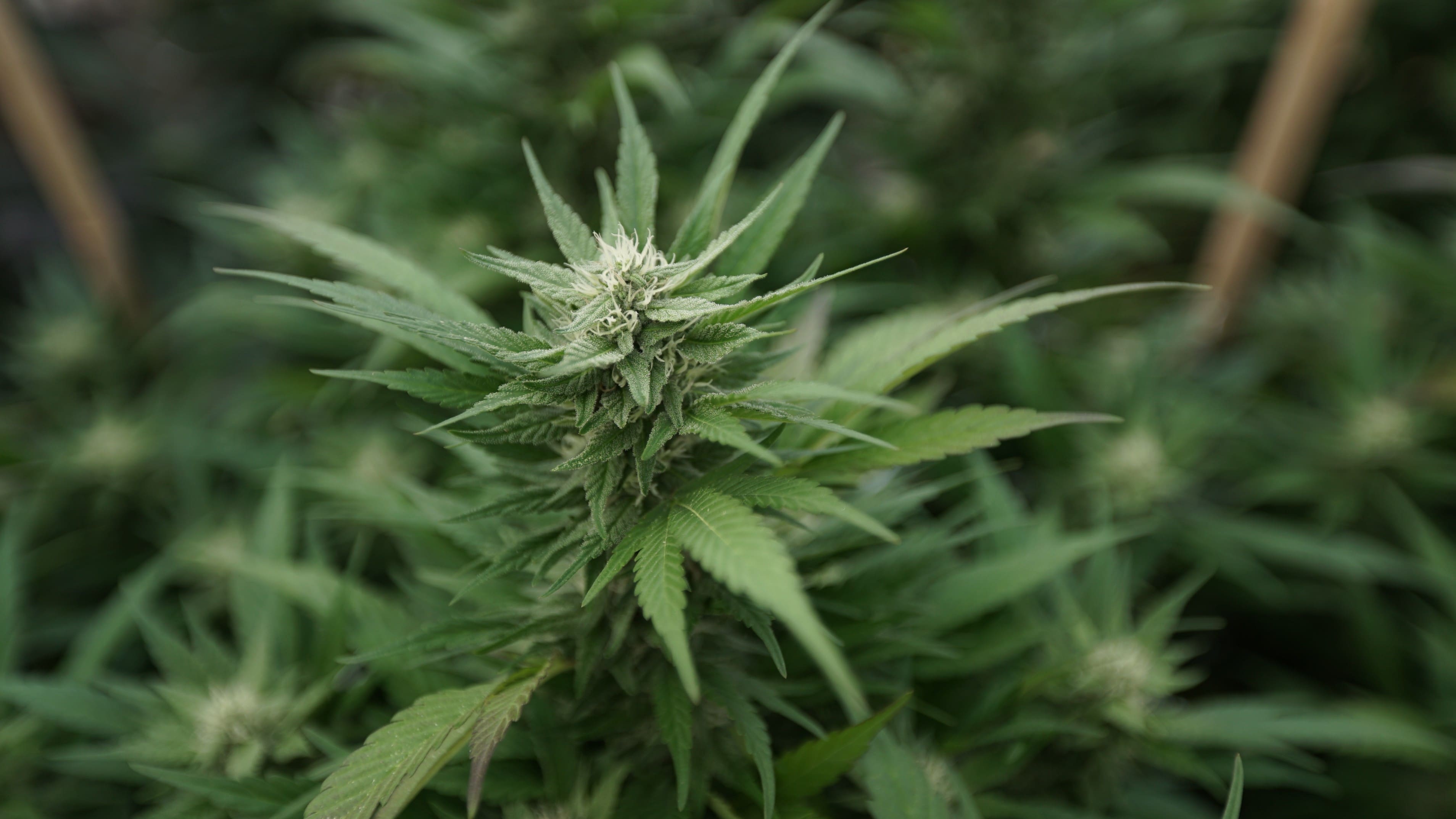 Legal marijuana one of Conn. gov's 2019 "priorities"; Feds to discuss drug testing & cannabis in secret; Malcolm Gladwell an 'outlier' on legalization
Subscribe to receive Marijuana Moment's newsletter in your inbox every weekday morning. It's the best way to make sure you know which cannabis stories are shaping the day.
Marijuana Moment's reach is expanding…

Marijuana Moment is proud to provide content for the Boston Globe's new cannabis-focused section!

The widely read and respected paper is the latest subscriber to Marijuana Moment's wire service, which distributes our breaking news and original analysis content to outlets and businesses across the country.

If your organization or company is in need of accurate, compelling content for your website, get in touch with us at [email protected] to learn how Marijuana Moment's wire service can help boost SEO and keep people coming back to your site for updates—without having to hire your own editorial staff.

/ TOP THINGS TO KNOW

Food and Drug Administration Commissioner Scott Gottlieb said that federal marijuana action is an "inevitability" which will happen "soon."

Connecticut Gov.-elect Ned Lamont (D) said that legalizing marijuana is one of his "priorities" in 2019.

The Substance Abuse and Mental Health Services Administration's Drug Testing Advisory Board is scheduled to discuss marijuana legalization's impact on employee drug testing programs in two upcoming meetings next month—one in public and the other behind closed doors.

"Outliers" author Malcolm Gladwell is himself an outlier when it comes to marijuana legalization. Two-thirds of Americans support it, but he's not a fan, calling the idea "crazy," "scary" and "terrifying."

/ FEDERAL

Rep. Charlie Crist (D-FL) sent a press release about his support for legislation on veterans and medical cannabis.

Rep.-elect Alexandria Ocasio-Cortez (D-NY) spoke about the benefits of marijuana legalization.

Former Rep. Ron Paul (R-TX), tweeted, "So many lives were lost & ruined by government's un-winnable 'War on Drugs,' but progress is being made in the direction of Liberty."

/ STATES

New Jersey Senate and Assembly committees are expected to vote on legislation to legalize marijuana and expand the state's medical cannabis program on Monday. Meanwhile, lawmakers and Gov. Phil Murphy (D) are at an "impasse" over tax rates and regulations.

Nevada Gov. Brian Sandoval (R) is moving to earmark marijuana tax revenue directly to schools.

A Florida judge refused to let the state House of Representatives intervene in a lawsuit challenging medical cannabis regulations.

Indiana's Senate Democratic caucus listed legalizing medical cannabis as one of its top three priorities for 2019, with the minority leader saying, "It's time for Indiana to join the list" of states that allow it.

Washington State regulators issued their first marijuana research license.

New York Assembly committees held a joint hearing on marijuana legalization. A separate hearing is scheduled for Tuesday.

Oregon regulators announced that 73% of outdoor marijuana growers were found not to have any deficiencies during recent inspection operations.

A spokesperson said Wisconsin's House speaker supports medical cannabis but believes the state shouldn't act until the federal government does.

Michigan regulators released a bulletin on medical cannabis tracking and daily purchasing limits.

Massachusetts officials warned people not to drive under the influence of marijuana ahead of the launch of legal sales on Tuesday.

/ LOCAL

Jefferson County, Alabama's new sheriff supports decriminalizing marijuana.

The New York Times obtained a video appearing to show a New York City police office planting marijuana in a man's car.

The Santa Fe, New Mexico City Council's Public Safety Committee will consider a resolution urging the state to legalize or decriminalize marijuana on Tuesday.

A safe was stolen from a Milford, Connecticut medical cannabis dispensary.

/ INTERNATIONAL

Greece issued its first medical cannabis cultivation licenses. Separately, the country's health ministry is preparing to allow safe drug consumption facilities.

An Egyptian lawmaker introduced a bill to decriminalize drug possession.

The Canadian government released marijuana survey data collected prior to the launch of legalization.

Jamaica's health minister spoke in support of the use of marijuana for medical and research purposes.

/ ADVOCACY

The Indiana Chamber is opposing moves to legalize medical cannabis in the state.

Prohibitionist organizations Smart Approaches to Marijuana and Colorado Christian University's Centennial Institute will hold a congressional briefing next week.

/ SCIENCE & HEALTH

A study found that "most social media posts by marijuana companies were consistent with [Washington State] regulations that prohibit particular messages, but few companies provided required warning messages."

The Global Drug Survey is collecting data on world substance use patterns.

Colorado Christian University released a report claiming that "for every dollar gained in [marijuana] tax revenue, Coloradans spent approximately $4.50 to mitigate the effects of legalization."

An analysis concluded that "the legalization of medical marijuana in Florida is associated with an increase in all the economic indicators [gross state product, disposable personal income, migration, labor force, employment, and salaries and wages] in 2017."

/ OPINION & ANALYSIS

The Boston Globe editorial board wants regulators to move to allow marijuana social use areas and focus on equity as legalization comes online.

/ BUSINESS

The New York Society of CPAs will hold a cannabis conference on December 11.

The Cannabis Media Summit is taking place in New York City on December 7.

/ CULTURE

Musician Dean Ween wants to open a marijuana-friendly music venue in Denver, Colorado.
Make sure to subscribe to get Marijuana Moment's daily dispatch in your inbox.
Photo courtesy of Chris Wallis // Side Pocket Images.