Federal Marijuana Action Is An 'Inevitability,' Trump FDA Chief Says
Federal action on marijuana policy is inevitable and will happen "soon," according to Food and Drug Administration (FDA) Commissioner Scott Gottlieb.
Exactly what kind of action he's anticipating is unclear, though. After dismissing the idea that botanical cannabis has therapeutic value, Gottlieb said in a CNBC appearance on Friday that there's "probably going to be a policy reckoning around this at some point in the future."
"Obviously it's happening at the state level, and I think there's an inevitably that it's going to happen at the federal level at some point soon," he said.
Gottlieb's comments could be interpreted as a suggestion that legalization is happening at the state level and the end of federal cannabis prohibition is the inevitability. Or the "policy reckoning" could be some kind of increased enforcement of federal marijuana laws.
If it's the former, it's possible that the commissioner could be alluding to a bipartisan bill that would amend the Controlled Substances Act to exempt state-legal marijuana activity from its provisions—a piece of legislation that Gottlieb's boss, President Donald Trump, said he "really" supports.
In response to Marijuana Moment's request for clarification, an FDA spokesperson said, "Unfortunately I don't have anything additional to share."
During the CNBC interview, "Squawk Box" co-anchor Joe Kernen claimed that "every spirits and wine company sees a huge opportunity in cannabis" and asked if the country will be "OK" if marijuana becomes as common as alcohol.
"Because it's a different high, it's a different feeling," Kernen said. "You know, you can have two drinks—if you take two hits of the way pot is nowadays, it's like terminal pricing. You get there right away."
"Is society going to survive OK, do you think?"
Gottlieb said that recreational marijuana doesn't "fall within our purview right now" and then talked about the agency's role in policing medical claims that some companies have made about cannabis.
The FDA issued warning letters to several manufacturers of cannabidiol (CBD) products last year, claiming the businesses were "illegally selling products online that claim to prevent, diagnose, treat or cure cancer without evidence to support these outcomes."
"But look, we do regulate compounds that are making drug claims and we regulate botanical use of marijuana," the commissioner said in the TV interview. "We have approved compounds derived from marijuana, but there is no demonstrated medical use of botanical marijuana. That's the bottom line."
"All the people who are making claims around botanical marijuana—medical claims around it and around its purported benefits—those haven't been demonstrated."
Of course, there have been numerous studies demonstrating that botanical cannabis has medical value, but this isn't the first time that Gottlieb has drawn that distinction. Two months ago, appearing on the same news program, the commissioner said he worried about the impact of natural marijuana on the lungs and developing brains.
At the same time, however, he signaled support for federal marijuana decriminalization.
FDA Commissioner Dr. Scott Gottlieb discusses his agency's investigation into marijuana usage. https://t.co/JDr2PMy6tI pic.twitter.com/GMZYERYrTn

— CNBC (@CNBC) September 7, 2018
Gottlieb seems especially bullish about researching and approving synthetically produced cannabinoids or medicines derived from cannabis like Epidiolex, a CBD epilepsy medication the FDA approved earlier this year.
That said, in the process of approving Epidiolex, the FDA also concluded that CBD doesn't really deserve to be federally scheduled at all. The ingredient has "negligible potential for abuse" and "currently accepted medical use in treatment," the agency said.
Top Trump Health Official Signals Support For Marijuana Decriminalization
Photo courtesy of Wikimedia/FDA.
UK Lawmakers Reject Marijuana Legalization In House Of Commons Vote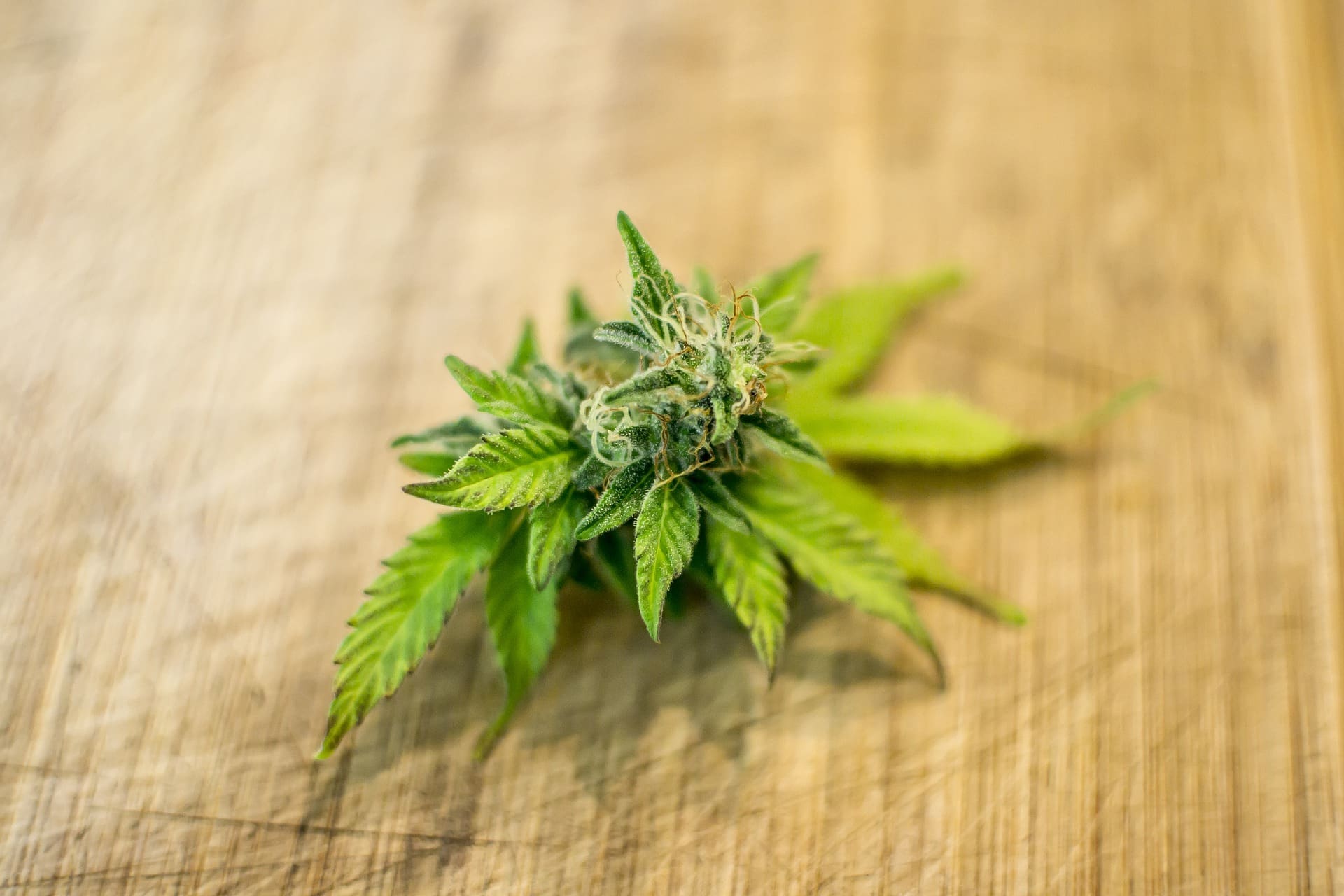 Lawmakers in the British Parliament defeated a move to legalize marijuana in an early stage vote on Tuesday.
The proposal to "legalise the possession and consumption of cannabis" and to "provide for the regulation of the production, distribution and sale of cannabis" was rejected by a vote of 66 to 52.
Norman Lamb, a Liberal Democrat MP, put the idea before the House of Commons under a so-called "ten minute rule motion" through which lawmakers conducted a brief debate before deciding whether to allow the proposal to advance to the next stage of the legislative process.
During the debate, Lamb said that the UK government's recent move to allow limited access to medical cannabis is inadequate. Saying that it only helps a "minuscule" number of patients, he spoke about constituents of his who find it easier to access the powerful opioid fentanyl.
House of Commons votes against @normanlamb's ten minute rule motion on the legalisation and regulation of cannabis by 66 to 52. He is not able to introduce his bill at this time.

— UK House of Commons (@HouseofCommons) December 11, 2018
"It is total hypocrisy that the most dangerous drug of all, in terms of harm to yourself and others, alcohol, is consumed in large quantities right here in our national Parliament, whilst we criminalise others for using a less dangerous drug – with many using it for the relief of pain," Lamb said in response to the result.
.@normanlamb said it is "depressing that rational, evidence-based reform was opposed by Conservative MPs" after his Ten Minute Rule Bill that sought to legalise and regulate the use of cannabis was narrowly defeated. #demandbetter pic.twitter.com/TRoxEsmylH

— Lib Dem Press Office (@LibDemPress) December 11, 2018
The Labour Party reportedly pushed its members abstain on the vote, rather than support legalization.
Must say there's not much surprises me about this place but @UKLabour whipping their MPs to abstain and allowing diehard hang-em-and-flog-em Tories to block even discussing the legal regulation of cannabis is pretty shocking.

— Tommy Sheppard MP (@TommySheppard) December 11, 2018
The party's whip operation tweeted in advance of the vote that the proposal "has no realistic chance of making it into law regardless of the result."
MPs are voting on a ten rule bill on Cannabis legalisation and regulation. This is the first stage of the bill and it has no realistic chance of making it into law regardless of the result at around 2:10pm. pic.twitter.com/c1PXnymTzv

— Labour Whips (@labourwhips) December 11, 2018
"It is shameful that we continue to criminalise people who use cannabis for the relief of pain," Lamb said. "It is equally shameful that we criminalise many young people for using cannabis, when many people in Government will have themselves used cannabis at some stage of their lives."
See the video of UK lawmakers debating and voting on marijuana legalization below:
Read: Here's The Final 2018 Farm Bill That Will Legalize Hemp
The final text of the 2018 Farm Bill was released on Monday, and industrial hemp legalization made the cut. Votes to send the legislation to President Trump's desk are expected this week.
The bipartisan provision, championed by Senate Majority Leader Mitch McConnell (R-KY), will enable U.S. farmers to cultivate, process and sell hemp, the market for which is now a multi-billion dollar industry.
Following the announcement last month that lawmakers in the Senate and House Agriculture Committees had reconciled their respective versions of the agriculture legislation—with hemp legalization in the mix—questions remained about a controversial provision in the Senate version that would ban people with felony drug convictions from participating in the hemp industry.
But a compromise was reached and the final version will allow such individuals to work for hemp businesses after 10 years.
Read the text of the final 2018 Farm Bill's hemp provisions here, followed by explanatory statements from the conference committee:
Farm Bill Hemp Provisions by on Scribd
Marijuana Moment excerpted the above sections dealing with hemp from the full 807-page Farm Bill and committee explanatory documentation.
"While this Farm Bill is a missed opportunity, there are some good provisions," Rep. Earl Blumenauer (D-OR) said in a press release. "One of those provisions is to roll back our senseless hemp prohibition."
"Our forefathers would be rolling in their graves if they saw us putting restraints on a versatile product that they grew themselves. We have farmers growing thousands of acres of hemp in dozens of states across the U.S. already. You can have hemp products shipped to your doorstep. This is a mainstream, billion-dollar industry that we have made difficult for farmers. It's past time Congress gets out of their way."
Under the legislation, hemp would no longer be in the jurisdiction of the Justice Department. Rather, the U.S. Department of Agriculture will lightly regulate the crop.
If the bill passes and President Trump signs it, hemp legalization will go into effect on January 1, according to VoteHemp.
Watch: Sen. Mitch McConnell Uses Hemp Pen To Sign Farm Bill Legalizing The Crop
Watch: Sen. Mitch McConnell Uses Hemp Pen To Sign Farm Bill Legalizing The Crop
Senate Majority Leader Mitch McConnell (R-KY) signed off on the final version of the 2018 Farm Bill on Monday…and he used a pen made of marijuana's non-psychoactive cousin, hemp, to so do.
The senator has been the leading proponent of an industrial hemp legalization provision, which recently made its way into the final version of the wide-ranging agriculture legislation.
"Making it official with my hemp pen," McConnell wrote in a tweet that includes video of him signing off on the proposal. "Proud to have served as conferee on Farm Bill & to fight for Kentucky priorities."
Making it official with my hemp pen!🖋️ Proud to have served as conferee on #FarmBill & to fight for #Kentucky priorities. With today's signature, my provision to legalize industrial #hemp is 1 step closer to reality. Looking forward to voting YES on this bill & sending to @POTUS pic.twitter.com/8ypwBebXy7

— Leader McConnell (@senatemajldr) December 10, 2018
"With today's signature, my provision to legalize industrial hemp is 1 step closer to reality. Looking forward to voting YES on this bill & sending to [President Donald Trump]."
The full text of the final Farm Bill legislation is expected to be publicly released on Tuesday, with votes anticipated in the House and Senate in the coming days.
Lawmakers Reach Compromise Over Controversial Hemp Legalization Felony Provision
Photo courtesy of Gage Skidmore.