New Mexico Governor's Campaign Asks For Marijuana Feedback From Supporters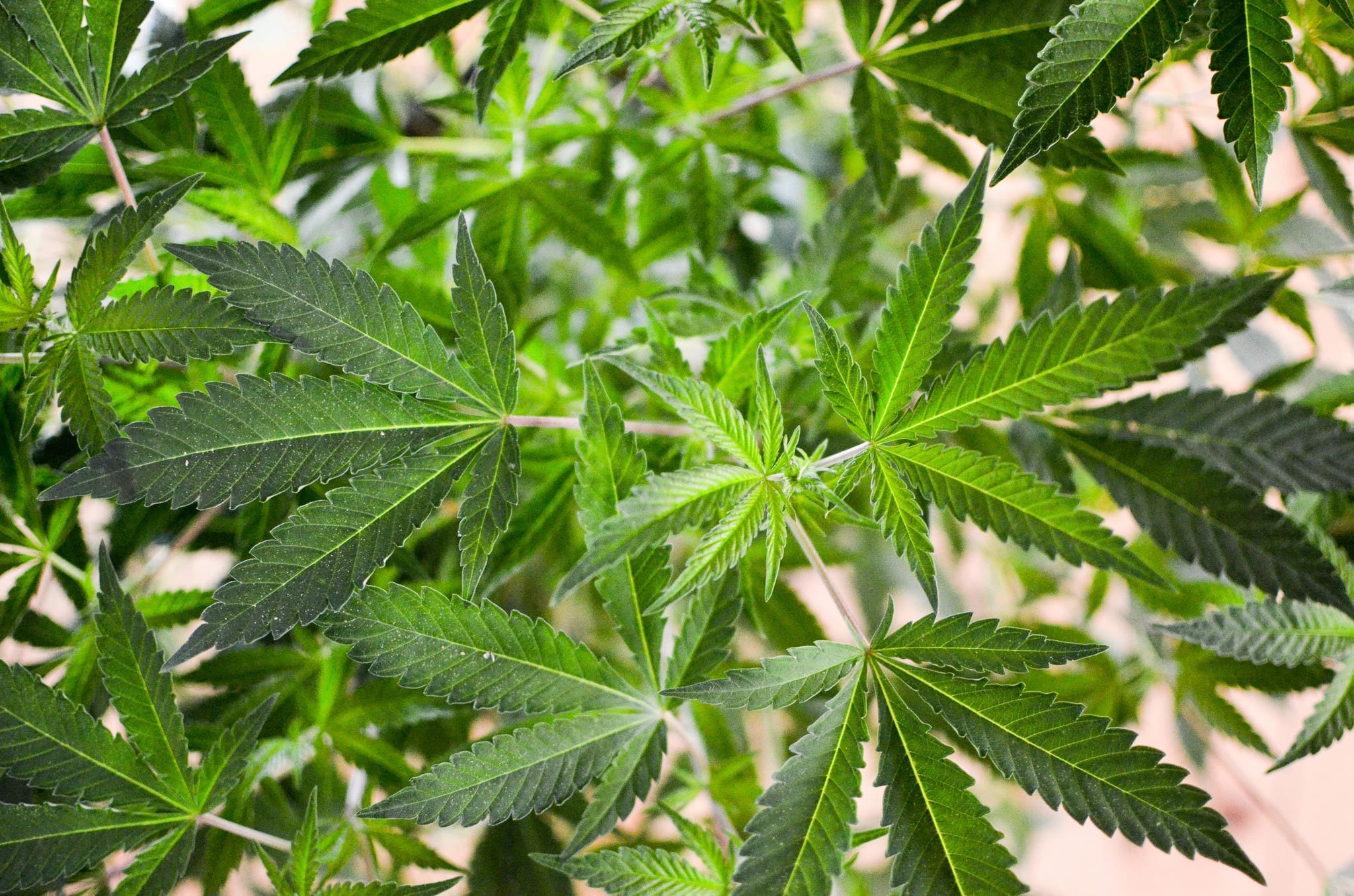 The governor of New Mexico is highlighting her work to advance marijuana legalization and is soliciting feedback on the issue from supporters as part of a reelection campaign fundraising effort.
In an email blast on Tuesday, Gov. Michelle Lujan Grisham (D) discussed how she established a working group to get public input on the reform move and urged the legislature to enact legalization.
While lawmakers were unable to reach an agreement by the end of session this year, she said "the economic impact would have created thousands of new jobs and sustainable state revenue sources to invest in New Mexico's future." She made a similar point in May, stating that taxing and regulating cannabis could help offset economic losses due to the coronavirus pandemic.
"I didn't make this decision lightly. I've listened to deep concerns for people whose lives have been turned upside down by the inequitable effects of minor marijuana convictions along with an undeniable call for increased public safety, especially for New Mexico children," the governor wrote in the new email. "But one thing has become clear through all these efforts: Legalizing cannabis would be a net benefit to New Mexico and transform the lives of so many people in this state."
"That's why I'm turning to you—because I'm always looking to the future to see what new and innovative policy idea New Mexico should pursue to help transform our state. I'm meeting my team tomorrow to chat through some big ideas, but I need your input before then, so please, let me know."
The email, which was first reported by The Santa Fe New Mexican, links to a survey with four questions for respondents. It notes that legalization could offset costs for medical cannabis patients and asks supporters whether they feel it's "important to protect and expand access to medical cannabis."
The governor's campaign also discussed public safety considerations for a legal marijuana model, stating that she's committed to "shutting down illegal markets and keeping recreational cannabis out of the hands of children."
"How important is it to you that New Mexico protect public safety as it pursues legalized cannabis?" it asks, with options ranging from "extremely important" to "not important at all."
The survey also requests input on the importance of stimulating local economies through legalization and promoting "forward-thinking" policies like cannabis reform.
At the end of the survey, Lujan Grisham says the "COVID-19 pandemic has laid bare the need for strong Democratic leadership in our nation—including right here in New Mexico."
"That's why it's so urgent that we elect strong Democrats up and down the ballot who will roll up their sleeves and get right to work for New Mexico's families—and take up cannabis legalization," it states. "But Donald Trump has made New Mexico a top target, and I need your help to fight back."
After people complete the questionnaire they are then prompted to donate to the Lujan Grisham's campaign committee.
A bill to legalize cannabis did advance through one Senate committee in January, but it was rejected by another with just days left in the legislative session. Lujan Grisham said that when lawmakers reconvene in 2021,  it's possible the legislature will pursue the reform move through a constitutional amendment that would be referred to voters at the ballot box.
The prospects of passing legalization in New Mexico were strengthened after the June primary, which saw the ouster of several key senators who have helped to block reform legislation.
Read the full email on marijuana legalization from the governor's reelection campaign below: 
"Friends –
Last year, after listening to thousands of New Mexicans, I convened a bipartisan working group to study recreational cannabis legalization, examine the effects of legalized cannabis in other states and make recommendations about whether or not New Mexico should pursue legalization.
As Governor, I look for any chance to make transformative investments to build a better New Mexico – including infrastructure, education, tourism, and most of all, the economy.
After seeing New Mexico's medical cannabis program change the lives of so many patients, I knew it was important to protect medical cannabis access to ensure patients get their medicine while we pursue new opportunities to help communities create robust local economies.
That's why I put cannabis legalization on the State Legislature's agenda this year. Unfortunately, the Legislature couldn't come to an agreement, even though the economic impact would have created thousands of new jobs and sustainable state revenue sources to invest in New Mexico's future.
I didn't make this decision lightly. I've listened to deep concerns for people whose lives have been turned upside down by the inequitable effects of minor marijuana convictions along with an undeniable call for increased public safety, especially for New Mexico children.
But one thing has become clear through all these efforts: Legalizing cannabis would be a net benefit to New Mexico and transform the lives of so many people in this state.
That's why I'm turning to you – because I'm always looking to the future to see what new and innovative policy idea New Mexico should pursue to help transform our state. I'm meeting my team tomorrow to chat through some big ideas, but I need your input before then, so please, let me know:
Should New Mexico legalize cannabis?
We can create a huge economic opportunity for New Mexico communities – but I want to make sure we get this right, which is why I'm turning to you for advice.
I know how important it is to keep cannabis away from children, commit to shutting down illegal markets, expand economic opportunity for everyone and protect medical cannabis in New Mexico.
Thanks for fighting with me to build a better New Mexico, friends.
Michelle Lujan Grisham"
Photo courtesy of Philip Steffan.
New Zealand Marijuana Legalization Trails In Early Referendum Results, But More Votes To Be Counted
A New Zealand referendum to legalize marijuana is trailing, according to preliminary election results released on Friday. But with hundreds of thousands of ballots remaining to be counted, the final outcome won't be known until late next week.
Polls in the country closed on October 17, but elections officials don't count referendum votes on election night. Instead, the preliminary results were tallied over the subsequent days and released Friday afternoon local time in New Zealand, with final results expected to be announced on November 6.
According to the initial election data, forty-six percent—1,114,485 people—voted for the referendum and 53 percent—1,281,818 people—were against it.
But the final outcome is still unknown. The early numbers don't include an estimated 480,000 or more so-called special votes, which are expected to account for roughly 17 percent of all cast ballots. The category includes votes by citizens overseas, those who only recently registered to vote as well as people serving prison sentences of less than three years. It also includes students who are attending schools out of the districts where they are normally registered to vote.
Preliminary results for the End of Life Choice and Cannabis legalisation and control referendums have now been released 👉 https://t.co/fZPfVhw4jD pic.twitter.com/vMHhP7gjE1

— Electoral Commission | Te Kaitiaki Take Kōwhiri (@ElectoralCommNZ) October 30, 2020
Observers expect the special votes will be disproportionately in favor of legalization, which means the measure may still have a chance of passage.
Still, according to Justice Minister Andrew Little, it is "highly unlikely" that the result will flip when all is said and done. "For the cannabis referendum result to change it would require roughly 70 percent of the special votes to go in favor," he said.
That said, Green Party MP Chlöe Swarbrick, who has been at the forefront of the nation's legalization debate, said she remains "optimistic."
"Today's result shows what we had long assumed, that it was going to be really close and that we need to wait for the specials to be sure of the result," she said. "We have said from the outset that this would always come down to voter turnout. We've had record numbers of special votes."
Win or lose, New Zealand's referendum marks the first time an entire country's voters have been asked to decide whether to legalize cannabis. Unveiled in April, the federal government's proposal would allow adults 20 and older to purchase and possess marijuana as well as cultivate up to two plants for personal use. The proposal would also open cannabis coffeeshops, where on-site consumption would be permitted.
A government levy on marijuana sales would be used to boost national health services, though it hasn't yet been decided what the rate would be.
The public referendum resulted from a deal the country's Green Party struck after agreeing to help install Labour Party leader Jacina Ardern as prime minister following the country's 2017 election.
Passage of the referendum would make New Zealand just the third country with a national law allowing cannabis sales, following Uruguay and Canada. A handful of other nations, meanwhile, have policies allowing personal possession and home cultivation.
Going into the election, polls of likely voters showed a tight race, with opponents leading in some surveys and supporters ahead in others.
Even if voters are shown to have ultimately approved the referendum when all the ballots are counted next week, legalization wouldn't happen automatically. Parliament would still need to enact the proposed legislation, and lawmakers could make changes along the way.
People with past cannabis-related convictions likely wouldn't see their records cleared under the plan. Little, the minister of justice, said earlier this month that his office has no plans to erase past convictions even if the referendum passes. He nevertheless acknowledged that the drug war isn't working.
"Up to 80 percent of New Zealanders are saying in surveys that they have at some time in their lives tried cannabis," Little said. "Prohibition is not prohibiting cannabis. It's in our communities, so it is time to decide on whether to control it."
On provisional results of the two referendums voted on in the 2020 General Election, the electorate has voted in support of the End of Life Choice referendum, and against the Cannabis Legalisation and Control Bill becoming law. https://t.co/LVHKmH4c2l

— Andrew Little (@AndrewLittleMP) October 30, 2020
But on Friday, after the preliminary results were announced, the justice minister said that "there are no other plans that we have for broader drug reform."
But if voters ultimately reject the measure, Ardern, the prime minister, has indicated there may still be a path forward for some reforms, even if it's not full-scale legalization. The official, whose party won handily in this month's elections, said use should be treated as a public health matter rather than a criminal justice problem.
"Regardless of the outcome of the vote, we will look at the way the Misuse of Drugs Act amendments are being applied, making sure we've got the addiction and treatment facilities that we need, and making sure those referrals are happening in the cases where they should," she said on the campaign trail this month, according to the New Zealand Herald.
Ardern refused to say during the campaign whether she planned to vote for the referendum. But on Friday, after the preliminary results were announced, her office said that she voted in favor of it.
Meanwhile in the United States, voters in five states—Arizona, Mississippi, Montana, New Jersey and South Dakota—will consider legalization measures of their own next week.
Montana Marijuana Legalization Ballot Measure Has Solid Lead In New Poll
Mississippi Supreme Court Won't Consider Challenge To Medical Marijuana Measure Until After Election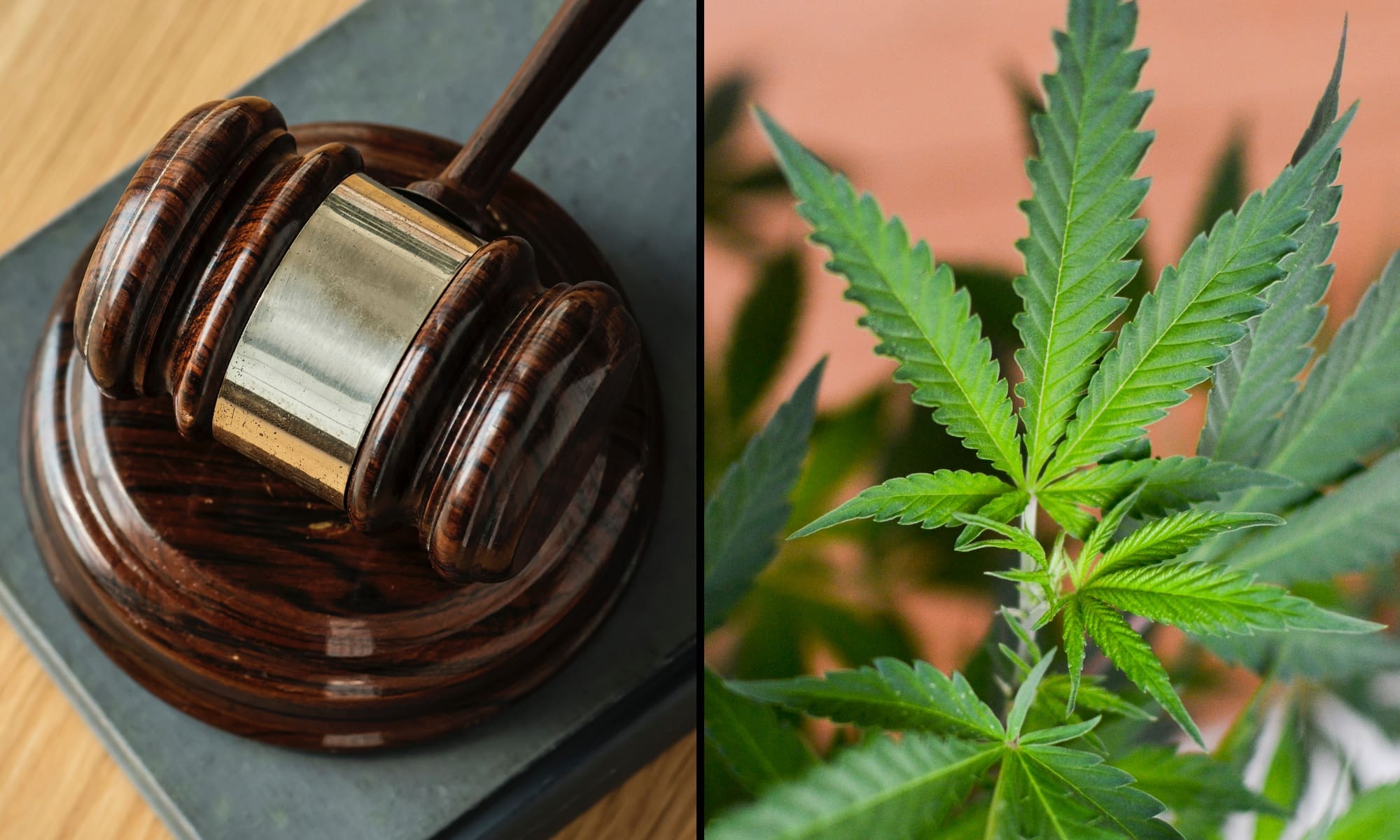 The Mississippi Supreme Court announced on Wednesday that it won't weigh the merits of a last-minute legal challenge to medical marijuana ballot measures that voters will decide on next week until after Election Day.
The case, filed on Monday by the mayor of the city of Madison, alleges that state law was not properly followed to place the cannabis issue before voters.
The top state court had initially directed the secretary of state to respond to the complaint by the end of business on Wednesday. But in a new one-page order, Chief Justice Michael Randolph rescinded the earlier filing and instead asked that the official weigh in by next Friday, November 6—three days after voters will decide on the two competing medical cannabis measures that appear on their ballots.
Madison's emergency petition cites a law stipulating that "signatures of the qualified electors from any congressional district shall not exceed one-fifth (1/5) of the total number of signatures required to qualify an initiative petition for placement upon the ballot." But that policy went into effect when Mississippi had five congressional districts, and that's since been reduced to four, making it mathematically impossible to adhere to.
"Petitioners' challenge to the filing of the petition for Initiative Measure No. 65 is a challenge to form," the filing from Madison Mayor Mary Hawkins Butler (R) says. "The measure could be about any topic, and its constitutional invalidity would remain. No matter what the content of the measure is, the petition signatures are insufficient under the plain language" of the Constitution until the lawmakers institute a fix.
"It is unfortunate that the Legislature's failure means that the Constitution cannot be amended by initiative until either Section 273(3) is amended or Mississippi regains a congressional seat," the lawsuit states, adding that the mayor isn't necessarily against medical marijuana itself.
She wants the court to deem the placement of the legalization initiative unconstitutional and "issue whatever extraordinary writs appropriate" to nullify the vote.
Under the activist-driven reform measure, patients with debilitating medical issues would be allowed to legally obtain marijuana after getting a doctor's recommendation. The proposal includes 22 qualifying conditions such as cancer, chronic pain and post-traumatic stress disorder, and patients would be able to possess up to 2.5 ounces of marijuana per 14-day period.
Mississippians for Compassionate Care (MCC), the campaign behind the initiative, has faced a series of obstacles before and after qualifying for the state's November ballot.
Most recently, President Trump's reelection campaign issued a cease and desist order against the Mississippi advocates, claiming "unauthorized and misleading representation" of the president's position on the reform measure in one of its mailers—even though he has on multiple occasions spoken favorably on camera about medical cannabis.
But the primary complication for advocates is the fact that two competing initiatives will appear alongside each other on the ballot. After MCC qualified their measure by collecting signatures from voters, the legislature approved an alternative that is viewed as more restrictive. The result is a muddled ballot that requires voters to answer a two-step series of questions—and that potential confusion threatens to jeopardize the activist-led proposal.
The Mississippi State Medical Association and American Medical Association have also contributed to the opposition, circulating a sample ballot that instructs voters on how to reject Initiative 65.
Earlier this month, Gov. Tate Reeves (R) signed legislation that amends state law to allow people to obtain marijuana-derived medications that are approved by the Food and Drug Administration. He also reiterated his opposition to broader medical cannabis reform, stating that he's "against efforts to make marijuana mainstream."
In June, lawmakers introduced yet another medical cannabis alternative resolution that would've similarly posed a threat to the activist-driven reform initiative. But, to advocates' relief, the legislation didn't advance before lawmakers went home for the summer.
Mississippians for Compassionate Care Communications Director Jamie Grantham called the new lawsuit "meritless."
"This is simply a last-ditch effort by political and bureaucratic opponents to deny relief to patients with 22 specific debilitating medical conditions," she said.
This isn't the first time that this election cycle that courts have been involved in state-level cannabis legalization ballot initiatives.
The Montana Supreme Court last week rejected a lawsuit seeking to invalidate a marijuana legalization measure that will appear on the state's November ballot.
With weeks before the election, opponents asked the court to quash the measure, arguing that because it involves appropriating funds, it violates state statute on citizen initiatives. The court didn't weigh in on the merits of the case; rather, it said the petitioners with the reform campaign failed to demonstrate "urgency or emergency factors" that would justify moving the case into its jurisdiction instead of going through trial and appeals courts first, which opponents said they will now do.
In neighboring Nebraska, the state Supreme Court ruled last month that a measure to legalize medical cannabis that had qualified for the November ballot could not proceed because it violated the state's single-subject rule for ballot initiatives.
Activists there are already pursuing a simplified medical cannabis measure for 2022.
Read the Mississippi chief justice's order below:
Mississippi Supreme Court Medical Marijuana Order by Marijuana Moment on Scribd
Montana Marijuana Legalization Ballot Measure Has Solid Lead In New Poll
Photo elements courtesy of rawpixel and Philip Steffan.
Cory Booker Urges New Jersey Voters To Legalize Marijuana As Data Shows Supporters Outraising Opponents
Another one of the most prominent elected officials in New Jersey is urging the state's voters to approve a marijuana legalization referendum that's on their ballots next week. Meanwhile, new campaign finance data released by the state shows that supporters of the cannabis reform measure are outraising opponents by more than a 200-to-1 ratio.
"This is an important question," Sen. Cory Booker (D-NJ) said in a new video published by the NJ CAN 2020 campaign on Wednesday. "I hope as you fill out the front of your ballot, you will look at the back and see that question, ballot question number one, and that you will vote to legalize marijuana in New Jersey for adult use. We can do this as a state so much more responsibly, and instead of destroying lives we can get more resources to help to empower the well-being of all New Jerseyans."
Booker, who has been a leading champion for federal cannabis reform in Congress, said that "we have seen how the drug war has not been a war on drugs, but a war on people."
"Veterans, for example, are more likely to be arrested for drug use or possession of marijuana. Instead of getting help. They're often hurt by a system that piles upon them criminal charges for doing things that two of the last three presidents admitted to doing," he said, adding that African Americans, Latinos and low-income people are also disproportionately targeted by enforcement.
Meanwhile, a report released on Thursday by the state Election Law Enforcement Commission (ELEC) shows that committees supporting the referendum have raised $2,074,030 in campaign contributions. That's compared to just $9,913 brought in by opponents.
"Assuming all available funds are spent, the marijuana ballot question already ranks eighth among the top ten most expensive public referenda in the Garden State," ELEC Executive Director Jeff Brindle said. "Keep in mind that marijuana interests already have spent $4.1 million on lobbying between 2017 and 2019. So the industry's overall political investment in New Jersey already has topped $6 million."
The new numbers reflect data filed through October 20, and additional post-election spending data will be released on December 1.
Earlier numbers released two weeks ago pegged the fundraising disparity at a ratio of nearly 130 to 1.
If voters approve the referendum, legal recreational marijuana sales could potentially begin within mere weeks through the state's existing medical cannabis dispensaries under a plan laid out this week by the New Jersey Senate Judiciary Committee chairman.
A hearing to get a head start on planning legal cannabis implementation was scheduled for last week, but that was canceled when the senator went into quarantine after being exposed to someone who tested positive for COVID-19.
Booker, for his part, is framing legalization as a matter of criminal justice reform.
"It will help us to join with other states who are seeing through legalizing you could better regulate its usage, you can have more and more tax dollars that can be applied to state priorities, from education to treatment," Booker said in his new video. "And, we see how we begin to end what has been a very dark and unfair chapter in criminal justice in America."
In any case, if polling is any indication, it appears that voters are poised to pass the cannabis referendum on their ballots next week.
A survey released last week found that that 65 percent of New Jersey voters are in favor of the marijuana referendum. Just 29 percent are opposed to the policy change and six percent remain undecided.
The results are statistically consistent with three prior polls from the same firm, as well as one from Fairleigh Dickinson University, which similarly found roughly two to one support for the measure. A separate survey released this month by Stockton University showed three-to-one support for legalizing cannabis among New Jersey voters.
Gov. Phil Murphy (D) has also been actively campaigning in favor of the referendum, participating in fundraisers and ads to encourage voters to approve it.
For example, the governor recorded a video that was released by NJ CAN 2020 earlier this month, outlining why he's embraced the policy change. Murphy said that the ongoing criminalization of cannabis in New Jersey wastes taxpayer dollars, and he emphasized that prohibition is enforced in a racially disproportionate manner.
The governor similarly said in a recent interview that the marijuana reform proposal prioritizes social justice.
"I wish we could have gotten it done through a legislative process," he said at the time, referencing lawmakers' inability to advance a legalization bill last session. "We just couldn't find the last few votes, so it's on the referendum. I'm strongly supporting it—first and foremost for social justice reasons."
Murphy also recently called on voters to support the proposal in an email blast that was circulated by the New Jersey Democratic State Committee.
He said in July that legalizing cannabis is "an incredibly smart thing to do" both from an economic and social justice perspective.
The governor isn't alone in his attempts to get out the vote for cannabis reform. Filmmaker Kevin Smith earlier this month urged his Twitter followers to "VOTE YES when you see State Public Question Number 1: Constitutional Amendment to Legalize Marijuana."
NJ CAN 2020 released a series of English- and Spanish-language video ads this month, after having published one prior ad.
In June, the state Assembly passed a cannabis decriminalization bill that would make possession of up to two ounces a civil penalty without the threat of jail time, though it hasn't advance in the Senate.
Montana Marijuana Legalization Ballot Measure Has Solid Lead In New Poll