Top Texas Lawmakers Say Medical Marijuana Expansion Is On The Table For 2021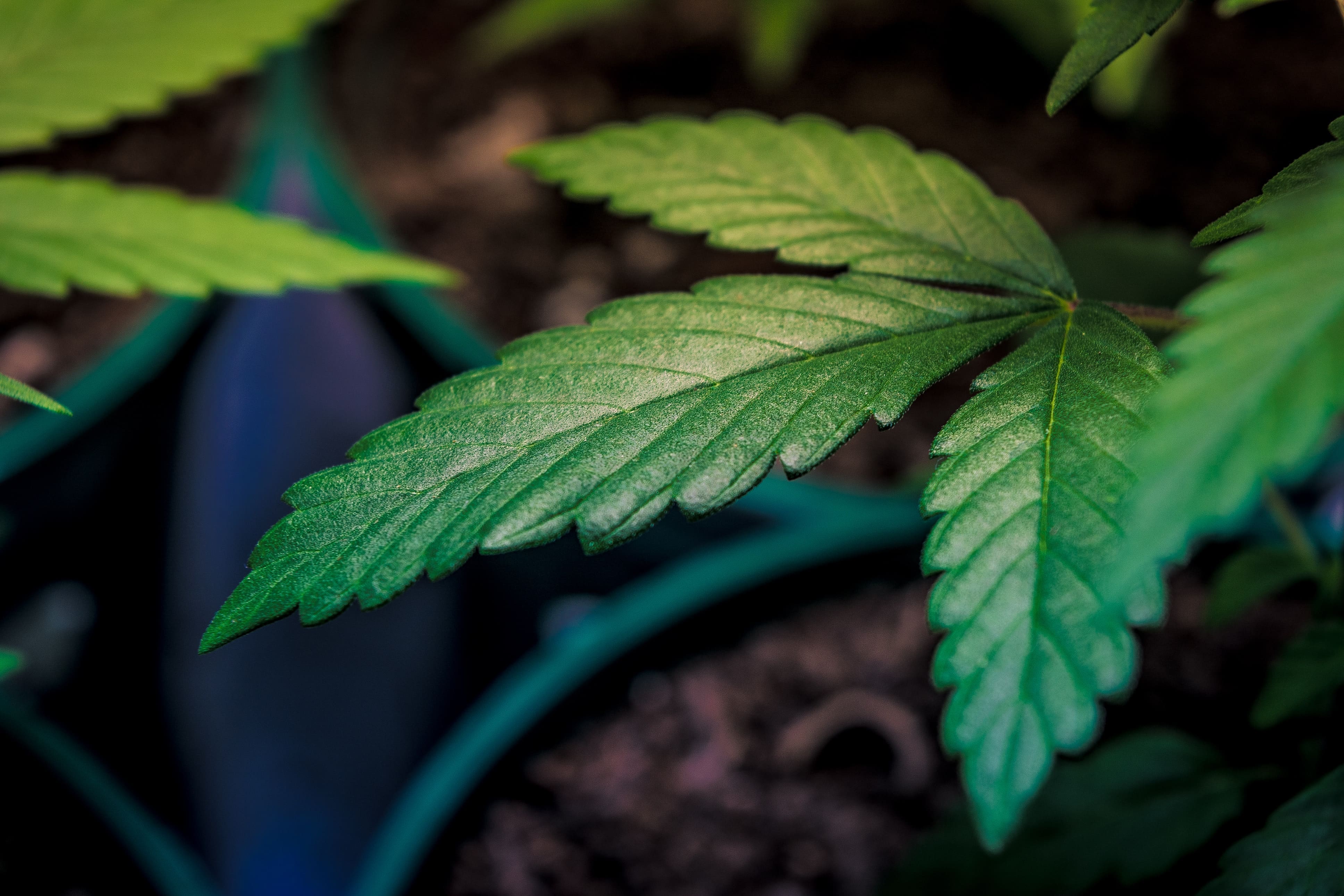 As Texas lawmakers returned to work for a new session this week, leaders of both chambers of the state's legislature said they expect to see action on marijuana bills this year, particularly when it comes to expanding the state's limited medical cannabis program. But both top legislators noted that sweeping reform in the form of recreational legalization is unlikely, in part due to skepticism in the Senate.
"Last session we had several bills that dealt with marijuana, whether it's decriminalization of small amounts, full-out legalization of marijuana or marijuana for health-related issues," said House Speaker Dade Phelan (R). "I think the House will look at those again and review those again, and some will get traction, some will not."
Phelan, who was officially elected to the top House office on Tuesday, and Lt. Gov. Dan Patrick (R), who presides over the state Senate, both gave wide-ranging interviews on to KTRK-TV about the agenda for the legislature, which convenes in Texas only once every two years.
Asked if far-reaching marijuana legislation has a shot of passing his chamber in 2021, Patrick replied simply that "it didn't last time," referring to his efforts to kill cannabis bills in the past.
But when it comes to a potential expansion of the state's current limited medical cannabis laws, the lieutenant governor said he is "sure that will be looked at this session."
Lawmakers prefiled more than a dozen pieces of cannabis legislation ahead of the new session, including measures that would legalize marijuana for adult use, legalize high-THC cannabis for medical use and decriminalize small-scale possession of marijuana.
While Patrick signaled he's open to some medical cannabis-related changes, he downplayed the more ambitious efforts.
"We're always listening on the health issues, but we're not going to turn this into California," he said, "where anybody can get a slip from the doctor and go down to some retail store and say, 'You know, I got a headache today so I need marijuana,' because that's just a veil for legalizing it for recreational use."
Watch Patrick discuss marijuana, about 12:35 into the video below:
Texas currently has one of the most restrictive medical marijuana programs in the country, allowing patients with a small number of serious conditions to legally access products with up to 0.5 percent THC, barely more than the 0.3 percent allowed in federally legal hemp. Because of that, some policy observers and advocacy groups, including NORML, don't consider it a true medical marijuana program at all.
While the program was initially open only to people with intractable epilepsy, a 2019 expansion added qualifying conditions such as terminal cancer, multiple sclerosis, Parkinson's disease and Lou Gehrig's disease, or ALS.
"For serious medical issues, we've already taken that step in the past," Patrick said in Monday's interview. "I'm sure that will be looked at this session."
Advocates are calling on lawmakers to further expand the program. They want to see post-traumatic stress disorder (PTSD) and chronic pain on the list of qualifying conditions, as is common in other states. Ultimately, they say, doctors themselves should be responsible for determining which patients might benefit from medical cannabis—just as laws in Oklahoma, Louisiana, New Mexico and many other states already allow. They also want patients to be able to access more forms of cannabis for medical use.
"As the lieutenant governor said, we should not look to California as a model for Texas' medical cannabis program," Heather Fazio, director of Texans for Responsible Marijuana Policy, told Marijuana Moment on Tuesday. "Instead, let's look to Oklahoma or New Mexico, both of which allow patients safe and legal access to cannabis with a doctor's approval."
The biggest hurdle to expansion is in the Senate. Phelan, who has said he supports medical marijuana in part because he has a sister with epilepsy, has also supported broader reform. Last session he co-authored legislation that would have decriminalized the possession of small amounts of marijuana. While the House passed the bill, Patrick quickly declared the bill dead in the Senate.
"I thought that was a reasonable approach," Phelan said of the decriminalization bill in the new interview. "But the House has always looked at that a little differently than, I think, the other chamber."
Watch Phelan discuss marijuana, about 6:15 into the video below:
Phelan also noted in the interview that he won't "have a thumb on the scale trying to move legislation through the chamber."
"Like any other issue, it is up to that member to get that bill to the House floor, and to get their votes," he said. "It's up to each individual member to do that."
Even though he backs decriminalizing cannabis possession, Phelan isn't necessarily on board with broader marijuana legalization.
In a separate interview this week, he told the Port Arthur News that the reform wouldn't be a feasible way to avoid cuts planned to the state budget this year, as tax revenue from legalization wouldn't impact the current budget cycle.
Fazio, at Texans for Responsible Marijuana Policy, said that while it's clear advocates still have a long way to go to ensure the state's medical marijuana system keeps maturing, the recent statements from Patrick and Phelan are an encouraging sign.
"We've seen how the Compassionate Use Program has improved the quality of life for thousands of Texans, and it's refreshing to see leaders in both the Texas House and Senate recognizing that further expansion of the program will be on the table for discussion this session," she said. "Advocates have a lot of work to do to secure the vote, but we are on our way to a real medical cannabis program, similar to what's been enacted in 36 other states."
Medical Marijuana Should Be Legal For Toothaches, Texas Agriculture Commissioner Says