Top Rhode Island Lawmakers Are Coming To Terms With Marijuana Legalization
Given that Rhode Island will soon be surrounded by states that have fully legalized marijuana, its governor now says she's "not sure at this point it is practical to say we're not going to legalize and regulate."
While Gov. Gina Raimondo (D) isn't especially enthusiastic about the prospect, she told The Public's Radio on Thursday that she's "more open to it" than she ever has been.
"It's something that I have resisted, mainly because I have worried—I've watched very carefully what's gone on in Colorado and other states," Raimondo said. "As the mother of a teenager and a middle schooler, I want to make sure we can keep everybody safe."
"Having said that, we are a tiny island sitting in-between Massachusetts and Connecticut, and the reality is I'm not sure at this point it is practical to say we're not going to legalize and regulate. I don't know what we are going to do next year. I'm still trying to figure it out now, but I'm more open to it than I ever have been."
In an earlier interview, the governor recently hinted that Rhode Island was effectively being peer-pressured into adopting a legal marijuana system by its neighbors.
Rhode Island House Speaker Nicholas Mattiello (D) likewise said he's cognizant of the evolving political landscape in the region when it comes to cannabis reform. In a separate appearance on The Public's Radio, the top lawmaker didn't commit to tackling the issue immediately in the next legislative session, but he said the state can "do a better job looking at models that are already in existence such as Colorado or other states" to inform Rhode Island's approach.
"I think we have to study it and then decide what we want to do as a state, but I am mindful that Massachusetts has legalized it, I believe Connecticut is going to legalize it," he said in his year-end interview with the radio station. "I think we're probably going to end up with more social costs without the revenues and that would probably be the worst situation of all."
"We'll take a good look at it in light of what's happening around us and we'll come up with a conclusion after collaborating with all my colleagues and the citizens of the state. This is not a decision I'm going to make. I'm open. I recognize the issues, I know the issues. But we'll make the decision together."
Interestingly, the top Republican in the state House said last month that cannabis "should be legal." But the chamber remains dominantly controlled by Democrats.
All that said, Rhode Island Senate President Dominick Ruggerio (D) told The Public's Radio this week that he's "not optimistic" about the chances the state legalizes in 2019. Though he co-sponsored an earlier legalization bill, the senator remains apprehensive about the issue. He stressed the need to address impaired driving and "toxicity" in any reform legislation.
"While I continue to keep an open mind on legalization of recreational marijuana as the state looks into the regulatory and workforce challenges that come along with it, I also have significant concerns, particularly with regard to workforce issues, enforcement around edibles, and impact on children," Ruggerio said in a separate statement in November.
Rhode Island Might Be Peer Pressured Into Legalizing Marijuana By Neighbors, Governor Hints
New York Lawmakers Might Actually Vote On Marijuana Legalization This Week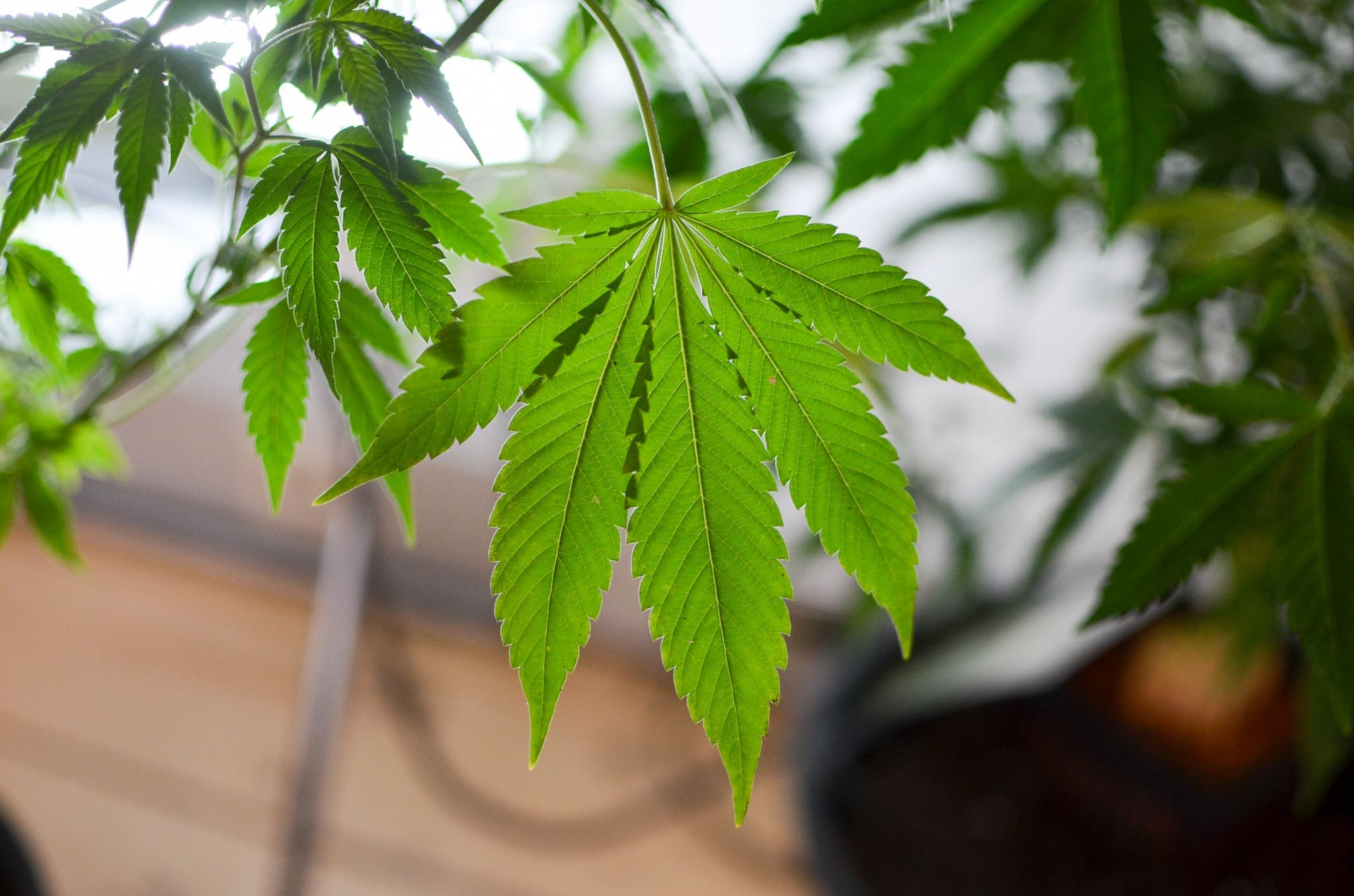 With just days left before the end of the legislative session, efforts to legalize marijuana in New York have been revived, with a possible vote this coming week.
Though momentum to pass a legalization measure seemed to largely die off after lawmakers in neighboring New Jersey announced they wouldn't move forward with plans to end cannabis prohibition through the legislature, advocates are increasingly optimistic that a deal in the Empire State is imminent.
Democratic members in both the Senate and Assembly held conferences last week to discuss details of the legislation. Spectrum News reported that the meetings went well, with members indicating that there's support for the measure.
That's just one of several positive signs that a proposal many observers thought was dead for the year has new life.
On Saturday, staff for legislative leaders from both chambers and Gov. Andrew Cuomo (D) are reportedly negotiating the text of final legalization legislation expected to be released on Sunday evening.
Source says three way talks on marijuana taking place today in Albany among staff of two legislative leaders and @NYGovCuomo
Final bill expected to be posted Sunday night

— Zack Fink (@ZackFinkNews) June 15, 2019
On Wednesday, an earlier Senate version of the bill was assigned "same as" status in the Assembly version. That means the current proposals in each chamber lined up with identical language and is considered to be an indicator that the legislation could pass.
— Mike Baggerman (@MikeBaggerman) June 14, 2019
Assembly Speaker Carl Heastie (D) said on Friday that his party has yet to determine whether they'll bring the bill to the floor, but he added that "I think there is support in the conference."
Assembly Speaker Carl Heastie told reporters his conference hasn't made a decision yet on whether to put a bill legalizing marijuana on the floor for a vote.

"We haven't made a final decision yet, but I think there is support in the conference," he said.

— Jon Campbell (@JonCampbellGAN) June 14, 2019
He also characterized the window of time until the end of the session on Wednesday as "an eternity."
Assembly Speaker Carl Heastie says there is no final determination on a marijuana legalization bill, but notes there is "an eternity" between now and the end of session on Wednesday.

— Nick Reisman (@NickReisman) June 14, 2019
Cuomo, who said late last month that passing legalization remains a top 10 priority, has said that lawmakers who fail to approve items on his agenda, including ending cannabis prohibition, "should all be primaried, because that is a failure of a basic progressive agenda."
On the flip side, the chairman of New York's Democratic Party said earlier this month that if the Senate approves the legalization bill, they run to risk of alienating voters in certain areas such as Long Island and upstate New York. But that argument neglects to account for recent polling that shows voters in those regions strongly support legalization.
Notably, the measure's most vocal opponents with the anti-legalization Smart Approaches to Marijuana have been sending email blasts in recent days urging their supports to call senators and voice opposition to the bill, giving the impression that the group is anticipating a vote.
Assembly Majority Leader Crystal Peoples-Stokes (D), sponsor of the legalization legislation, seemed to confirm that suspicion on Friday, stating that after "conversations with my co-sponsor and colleague in the Senate, I am even more confident of a path for victory."
.@CPeoplesStokes on status of marijuana legislation: "After conversations with my co-sponsor and colleague in the Senate, I am even more confident of a path for victory."

— Yancey Roy (@YanceyRoy) June 14, 2019
But despite that confidence, the fate of legalization in New York remains murky. An analysis earlier this month found that legalization was two votes short of a needed majority in the Senate.
The session ends on Wednesday, and so far no vote has been scheduled in either chamber. Meanwhile, advocates are waiting with bated breath for further developments to come out of Albany.
Bill Allowing Interstate Marijuana Commerce Heads To Oregon Governor's Desk
Photo courtesy of Philip Steffan.
Texas Governor Signs Bill To Expand State's Medical Marijuana Program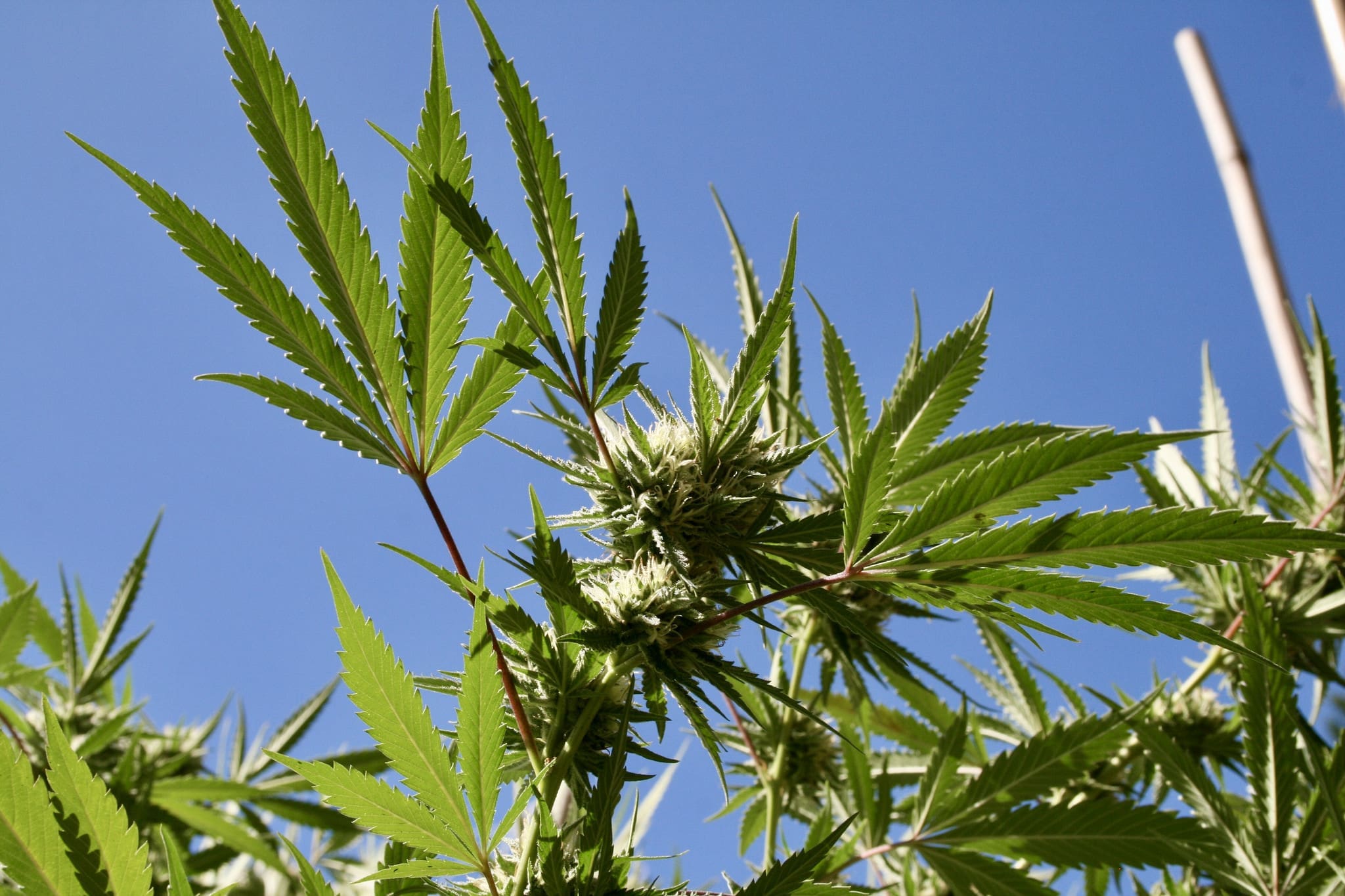 The governor of Texas signed a bill into law on Friday that significantly expands the state's medical cannabis program.
The legislation, which was overwhelmingly approved by lawmakers last month, adds multiple medical conditions to the list of disorders that qualify patients of low-THC marijuana. Currently only patients with intractable epilepsy qualify under the CBD-focused program.
New qualifying conditions include epilepsy, multiple sclerosis, terminal cancer, autism, spasticity and amyotrophic lateral sclerosis.
Gov. Greg Abbott (R) signed the bill with little fanfare.
Reform advocates said the legislation is a big step in the right direction, even though it doesn't go as far as they'd hoped. A 0.5 THC cap on marijuana products remained in the bill, for example, and a section that would have established a research program to study the therapeutic potential of cannabis was removed.
"Cannabis is effective medicine for many patients suffering from debilitating medical conditions," Heather Fazio, director of Texans for Responsible Marijuana Policy, told Marijuana Moment. "HB 3703 represents a positive step toward a functional medical cannabis program, but sadly, it still leaves behind millions of Texas families that could benefit from legal access."
Also this legislative session, the House of Representatives approved bills to more comprehensively expand the medical cannabis program and to decriminalize marijuana possession, but they died in the Senate.
Abbott signed a hemp legalization bill earlier this week.
Bill Allowing Interstate Marijuana Commerce Heads To Oregon Governor's Desk
Photo courtesy of Brian Shamblen.
20 Bipartisan Governors Urge Congress To Pass Marijuana Banking Bill
Governors from 18 states and two U.S. territories are calling on Congress to pass a bipartisan marijuana banking bill.
In a letter sent to congressional leaders on Thursday, the governors said a legislative fix was needed to "remove the legal uncertainty for banks and credit unions, reducing their risk, enhancing public safety, and increasing financial transparency."
They also applauded the House Financial Services Committee for approving the Secure and Fair Enforcement (SAFE) Banking Act in March and encouraged the full chamber to advance it. A House floor vote is expected in coming weeks after the Judiciary Committee discharged the legislation without a report earlier this month.
"State and federal governments have a shared interest in upholding the rule of law, protecting public safety, and transitioning markets out of the shadows and into our transparent and regulated banking system," they wrote. "Without access to banking services, state-licensed cannabis businesses operate predominantly on a cash basis."
"Despite legalization of cannabis at the state-level—in many cases to provide medical treatment—our financial institutions face enormous barriers, legal risks, and criminal and civil liability under the Controlled Substances Act that prevent them from providing banking services to state-licensed businesses. As a result, very few banks and credit unions will provide these services, leaving many businesses in this sector unbanked."
New Jersey Gov. Phil Murphy (D) led the letter. The bipartisan group of signatories also includes the governors of Colorado, Connecticut, Guam, Illinois, Maine, Maryland, Michigan, Minnesota, Nevada, New Mexico, North Dakota, Oregon, Pennsylvania, Utah, Virginia, the U.S. Virgin Islands, Washington, West Virginia and Wisconsin.
Proud to join nineteen governors in urging Congress to allow state-licensed cannabis businesses to access federally regulated banking services, allowing them to implement better practices that will enhance public safety and encourage transparency. pic.twitter.com/9nrysPDIS0

— Governor Phil Murphy (@GovMurphy) June 14, 2019
The coalition of governors is the latest group to join hands in support of the banking legislation.
Banking associations representing all 50 states, the National Association of Attorneys General and the National Association of State Treasurers have all urged Congress to approve the bill in recent weeks.
"Many of our states have implemented laws and regulations that ensure accountability of the cannabis industry," the governors wrote in the new letter. "However, without banking services, cannabis businesses are less able to obey the law, pay taxes, and follow these important regulations. The public safety risks posed by these cash-only businesses can be mitigated through access to banking service providers."
Banks would have some protections under a provision that was included in a large-scaled spending bill approved by the House Appropriations Committee this week. But the SAFE Act is more comprehensive, and a Congressional Budget Office score of that legislation showed that the federal government stands to save millions of dollars if it's enacted.
Earlier this month a group of 12 governors sent a separate letter urging Congress to pass more comprehensive legislation to let states legalize marijuana without federal interference.
Read the marijuana banking letter from governors below:
Governors Back Cannabis Ban… by on Scribd
Bipartisan Marijuana Banking Bill Quietly Advances In House As Floor Vote Approaches