Top Rhode Island Lawmakers Are Coming To Terms With Marijuana Legalization
Given that Rhode Island will soon be surrounded by states that have fully legalized marijuana, its governor now says she's "not sure at this point it is practical to say we're not going to legalize and regulate."
While Gov. Gina Raimondo (D) isn't especially enthusiastic about the prospect, she told The Public's Radio on Thursday that she's "more open to it" than she ever has been.
"It's something that I have resisted, mainly because I have worried—I've watched very carefully what's gone on in Colorado and other states," Raimondo said. "As the mother of a teenager and a middle schooler, I want to make sure we can keep everybody safe."
"Having said that, we are a tiny island sitting in-between Massachusetts and Connecticut, and the reality is I'm not sure at this point it is practical to say we're not going to legalize and regulate. I don't know what we are going to do next year. I'm still trying to figure it out now, but I'm more open to it than I ever have been."
In an earlier interview, the governor recently hinted that Rhode Island was effectively being peer-pressured into adopting a legal marijuana system by its neighbors.
Rhode Island House Speaker Nicholas Mattiello (D) likewise said he's cognizant of the evolving political landscape in the region when it comes to cannabis reform. In a separate appearance on The Public's Radio, the top lawmaker didn't commit to tackling the issue immediately in the next legislative session, but he said the state can "do a better job looking at models that are already in existence such as Colorado or other states" to inform Rhode Island's approach.
"I think we have to study it and then decide what we want to do as a state, but I am mindful that Massachusetts has legalized it, I believe Connecticut is going to legalize it," he said in his year-end interview with the radio station. "I think we're probably going to end up with more social costs without the revenues and that would probably be the worst situation of all."
"We'll take a good look at it in light of what's happening around us and we'll come up with a conclusion after collaborating with all my colleagues and the citizens of the state. This is not a decision I'm going to make. I'm open. I recognize the issues, I know the issues. But we'll make the decision together."
Interestingly, the top Republican in the state House said last month that cannabis "should be legal." But the chamber remains dominantly controlled by Democrats.
All that said, Rhode Island Senate President Dominick Ruggerio (D) told The Public's Radio this week that he's "not optimistic" about the chances the state legalizes in 2019. Though he co-sponsored an earlier legalization bill, the senator remains apprehensive about the issue. He stressed the need to address impaired driving and "toxicity" in any reform legislation.
"While I continue to keep an open mind on legalization of recreational marijuana as the state looks into the regulatory and workforce challenges that come along with it, I also have significant concerns, particularly with regard to workforce issues, enforcement around edibles, and impact on children," Ruggerio said in a separate statement in November.
Rhode Island Might Be Peer Pressured Into Legalizing Marijuana By Neighbors, Governor Hints
Top Trump Campaign Spokesman: Marijuana Must Be 'Kept Illegal'
Asked in a new interview about President Trump's position on changing federal marijuana laws, a top reelection campaign aide said the administration's policy is that cannabis and other currently illegal drugs should remain illegal.
"I think what the president is looking at is looking at this from a standpoint of a parent of a young person to make sure that we keep our kids away from drugs," Marc Lotter, director of strategic communications for the Trump 2020 effort, said in an interview with Las Vegas CBS affiliate KLAS-TV.
Please visit Forbes to read the rest of this piece.
(Marijuana Moment's editor provides some content to Forbes via a temporary exclusive publishing license arrangement.)
Photo courtesy of Gage Skidmore.
Virginia Marijuana Decriminalization Gets Closer To Governor's Desk With New Amendments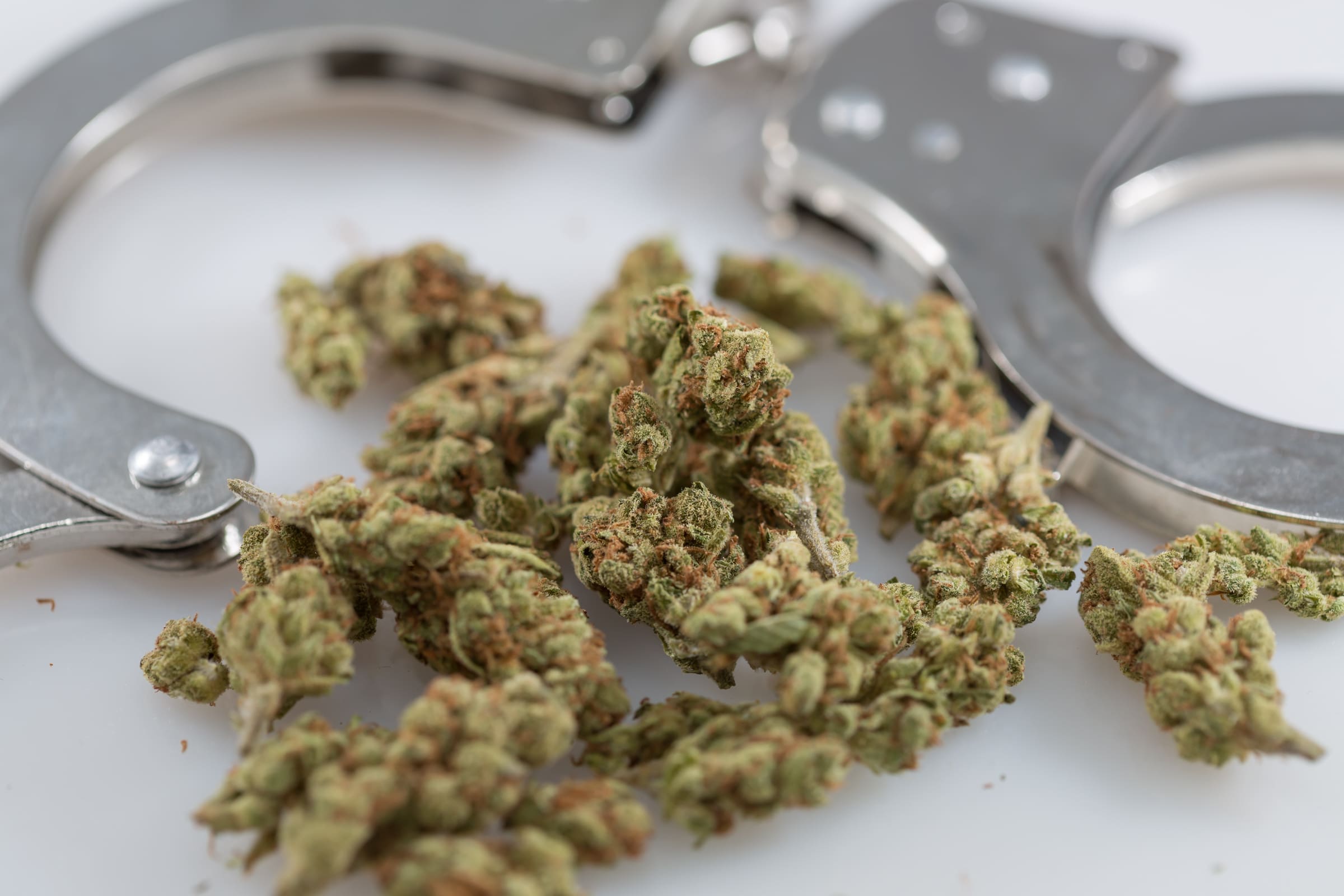 One week after bills to decriminalize marijuana in Virginia were passed by both the House and Senate, they advanced again on Wednesday in committee votes, where they were revised in an effort to ease the path to the governor's desk.
The goal was to make the language of the bills identical, with lawmakers hoping to streamline the process by avoiding sending differing pieces of decriminalization legislation to a bicameral conference committee to resolve differences.
The House of Delegates and Senate were under pressure to approve their respective versions of decriminalization ahead of a crossover deadline last week. After clearing floor votes in their respective chambers, the Senate-passed bill was sent to the House Court of Justice Committee, while the House's legislation was referred to the Senate Judiciary Committee.
Those panels amended the bills and advanced them on Wednesday, with senators voting 10-4 to advance the revised legislation and delegates voting 8-5. However, the Senate panel also struck a part of the text of a compromise substitute version concerning a record clearing provision while the House committee accepted the substitute as offered.
That means it will be up to the Finance Committees to resolve the remaining differences if lawmakers hope to skip the conference step prior to full floor votes in both chambers.
Regardless of the unexpected complication, advocates said the new committee actions represent a positive development.
"Fortunately, the patrons were able to reach a consensus and move the bills forward," Jenn Michelle Pedini, executive director of Virginia NORML, told Marijuana Moment. "Virginians have waited long enough for this important step, one that will dramatically reduce both marijuana arrests and the collateral consequences that follow such charges."
The legislation as amended would make possession of up to one ounce a civil penalty punishable by a $25 fine without the threat of jail time. Currently, simple possession is punishable by a maximum $500 fine and up to 30 days in jail.
A provision that would have allowed courts to sentence individuals to up to five hours of community service in lieu of the civil penalty was removed with the latest revisions. The bill also stipulates that juveniles found in possession of cannabis will be treated as delinquent, rather than go through a less punitive process for a "child in need of service."
Language providing a means to seal prior records for marijuana convictions was successfully reinserted into the House Courts of Justice Committee-passed bill after it was previously removed and placed in a separate expungement bill. That latter legislation is stalled, so lawmakers put it back into the decriminalization measure via the substitute to ensure its enactment.
The Senate Judiciary moved to delete that section, however, creating complications for avoiding a conference committee.
Meanwhile, the House Rules Committee voted in favor of a separate Senate-passed resolution on Wednesday that calls for the establishment of a joint commission to "study and make recommendations for how Virginia should go about legalizing and regulating the growth, sale, and possession of marijuana by July 1, 2022, and address the impacts of marijuana prohibition." That vote was 12-5.
That's a significant step, as the legislature is generally reluctant to enact bold reform without first conducting a study on the issue.
While Gov. Ralph Northam (D) is in favor of decriminalization, including a call for the policy change in his State of the Commonwealth address last month, he's yet to embrace adult-use legalization. That said, Attorney General Mark Herring (D), who is running to replace the term-limited governor in 2021, said he's optimistic that Northam will come around on the issue.
Herring organized a cannabis summit late last year to hear from officials representing states that have already legalized marijuana. That's one tool he said the governor could use as he considers broader reform.
For now, Virginia seems to be on the path to become the 27th state to decriminalize marijuana, and the first to do so in 2020. Last year, three states—New Mexico, Hawaii and North Dakota—also approved the policy change.
Alabama Lawmakers Approve Medical Marijuana Legalization Bill
Alabama Lawmakers Approve Medical Marijuana Legalization Bill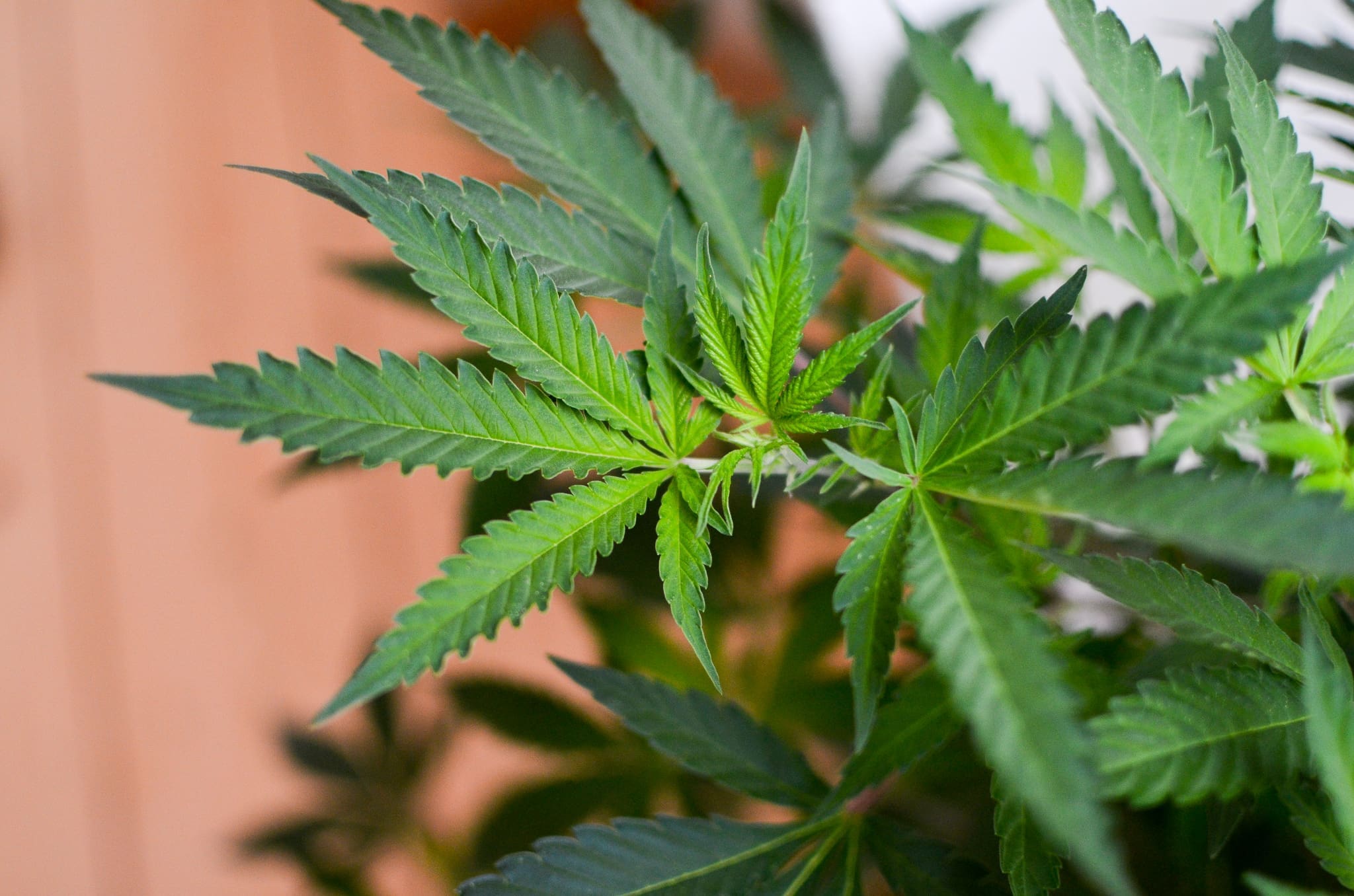 An Alabama Senate committee approved a bill on Wednesday that would legalize medical marijuana in the state.
The legislation would allow patients with qualifying conditions to purchase cannabis products from licensed dispensaries. It would be a limited system, however, prohibiting patients from smoking or vaping marijuana.
The Senate Judiciary Committee cleared the bill in a 8-1 vote, with one abstention. The next stop for the legislation will be the Senate floor.
The proposal would establish the Alabama Medical Cannabis Commission, which would be responsible for overseeing a patient registry database, issuing medical cannabis cards and approving licenses for marijuana dispensaries, cultivators, transporters and testing facilities.
This vote comes two months after a panel created by the legislature, the Medical Cannabis Study Commission, issued a recommendation that Alabama implement a medical cannabis program.
The full Senate approved a medical cannabis legalization bill last year, but it was diluted in the House to only provide for the establishment of the study commission. Sen. Tim Melson (R) sponsored both versions of the legislation and served as chairman of the review panel.
The current bill has been revised from the earlier version. For example, this one does not require patients to exhaust traditional treatment options before they can access medical cannabis.
The committee also approved a series of amendments by voice vote, including several technical changes to the bill. Another one would shield physicians from liability for recommending medical cannabis. One would clarify that employees are ineligible for workers' compensation for accidents caused by being intoxicated by medical cannabis, which is the same standard as other drugs.
Watch the Alabama Senate Judiciary Committee debate and vote on medical cannabis below:
Members also agreed to an amendment creating a restriction on who can be on the cannabis commission.
While it's not clear how the House would approach the bill if it advances to the chamber this year, the speaker said this week that he's "in a wait and see mode" and commended Melson for his work on the measure. The state's attorney general, meanwhile, sent a letter to lawmakers expressing opposition to the reform move.
Under the measure, patients suffering from 15 conditions would qualify for the program. Those include anxiety, cancer, epilepsy and post-traumatic stress disorder. Patients would be able to purchase up to a 70-day supply at a time, and there would be a cap of 32 dispensaries allowed in the state.
Prior to the vote, committee heard from a series of proponents and opponents, including parents who shared anecdotes about the therapeutic benefits of cannabis for their children. Interest in the reform move was so strong that an overflow crowd has to be moved to a separate hearing room.
"Sometimes people are not able to empathize with others who have gone through something. I guarantee you if one of relatives, members of the legislature, went through something like the testimonies that we've heard today, they would want it," Sen. Vivian Figures (D) said. "But they would probably have the means to fly somewhere and get it."
One thing we're watching on Goat Hill today is the medical marijuana bill. Alabama is one of only 17 states where medical cannabis remains illegal. https://t.co/V8CK8nm6mm

— Alabama Democrats (@aldemocrats) February 19, 2020
There would be a number of restrictions under the bill when it comes to advertising. It would also require seed-to-sale tracking for marijuana products, set packaging and labeling requirements and impose criminal background checks for licensed facility employees.
A nine percent tax would be levied on "gross proceeds of the sales of medical cannabis" sold at a retail medical cannabis dispensary. Part of those funds would go toward creating a new Consortium for Medical Cannabis Research, which would provide grants to study the plant.
Last year, the Senate Judiciary Committee also approved a bill to decriminalize marijuana.
Kentucky Lawmakers Approve Medical Marijuana Bill In Committee Vote
Photo courtesy of Philip Steffan.