Rhode Island Republican House Leader Embraces Marijuana Legalization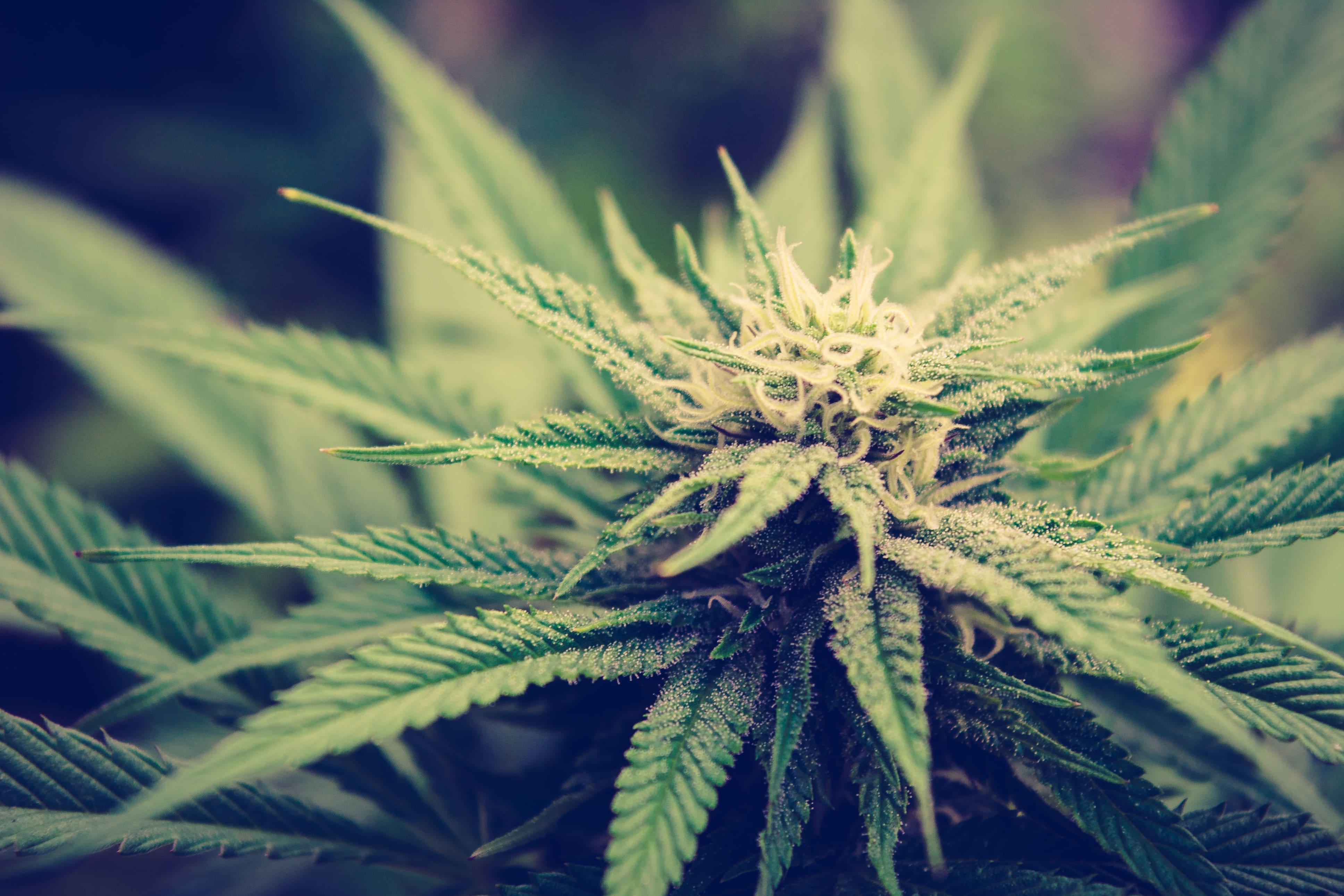 The Republican leader in Rhode Island's House of Representatives thinks the state should fully legalize marijuana.
But while that news would typically bode well for reform efforts in state legislatures, the problem is that the Democratic speaker isn't quite on board—and the House is dominantly controlled by Democrats.
In an interview with The Public's Radio on Friday, Minority Leader Blake Filippi (R) was asked to weigh in on Massachusetts's newly implemented adult-use cannabis program and said straightaway that he believes "it should be legal." However, anyone caught selling marijuana to kids should be sent to jail, he added.
RT @IanDon: .@ThePublicsRadio Political Roundtable with @Blake_Filippi: Sports betting, marijuana, and will GOP reps support dissident Democrats? https://t.co/1EUr4pDFjA

— RI Republican Party (@RhodeIslandGOP) November 30, 2018
"It's very encouraging to see this kind of public and unhesitating support for legalizing marijuana from the House GOP leader on an issue that virtually all Rhode Island progressives are already behind," Jared Moffat, Rhode Island political director for the Marijuana Policy Project, told Marijuana Moment. "That kind of bi-partisan support is what we need to get a bill through in 2019."
Filippi also said in the radio interview that problems with traffic congestion in Massachusetts cities, where only two dispensaries are currently operating, could have been avoided by opening 15 to 20 stores at the same time, instead of the state's staggered approach.
"That would have alleviated many of the problems."
On the other side of the aisle, House Speaker Nicholas Mattiello (D) isn't ready to embrace marijuana legalization, but last month he told WPRI 12 that he would "consider all options."
In a later email, he recognized the potential economic benefits of legalization, but said "it will also increase social costs and public safety concerns."
"We will have to determine what the net impact would be for Rhode Island in light of the legal sales in Massachusetts and other states, and I look forward to collaborating with my House colleagues in the next legislative session and listening to the views of our citizens."
During a debate in the run-up to this month's midterm election, Rhode Island Gov. Gina Raimondo (D) seemed to echo Mattiello's concerns, saying that she's "open" to legalization but "cautious" about it. Legal marijuana programs are "hard to regulate so it doesn't get into the hands of kids," she said.
For his part, Filippi's support for legalization appears rooted in a libertarian ideology. Later in his radio interview, the lawmaker stressed the importance of championing personal liberties and limiting the role of government "in our private lives, in our homes and in our wallets."
GOP Gubernatorial Candidate Tells Opponent To Smoke Marijuana During Debate
Anti-Cannabis U.S. Attorney To Hold 'Marijuana Symposium' This Week
A federal prosecutor in West Virginia is sponsoring a "marijuana symposium" on Wednesday to talk about the impact of adult-use legalization in Colorado.
Looking forward to invite-only marijuana symposium next week. Facts not propaganda. Facts about Colorado. Facts about ecology & environment. Facts about health. Facts about black market. FACTS!Public deserves facts & policy makers, media, law enforcement should know the facts.

— US Attorney Mike Stuart (@USAttyStuart) December 5, 2018
But don't expect a ringing endorsement from U.S. Attorney Mike Stuart's office. The official is decidedly opposed to legalization and has regularly taken to Twitter to express his disdain for cannabis.
Have visited many treatment facilities. Every single treatment professional – EVERY SINGLE ONE- has told me "Marijuana is a gateway drug." My office is preparing to enforce laws against marijuana aggressively – AGGRESSIVELY.

— US Attorney Mike Stuart (@USAttyStuart) March 9, 2018
In Denver meeting w/ marijuana experts. Powerful meetings. Adverse ecological/environmental impact clear. In utero pot exposure- baby/child impact clear. Early pot use predicts higher injection drug use. As marijuana use goes up in CO, alcohol use goes up. Edibles of every sort. pic.twitter.com/z96u6kLpCw

— US Attorney Mike Stuart (@USAttyStuart) September 19, 2018
I receive LOTS of letters from good folks. This one reminds us "why" we do what we do. She said, in part,"Lost my two children to addiction. Marijuana was their gateway & their relapse drug. POWERFUL. Thank you for sharing. My prayers to you & all others who share the same pain. pic.twitter.com/fLDxywvxt4

— US Attorney Mike Stuart (@USAttyStuart) August 17, 2018
In August, Stuart said "aggressive efforts" will be taken in his district "to enforce federal laws for hemp, marijuana and CBD edibles/oils." He's made good on that promise, too, taking the issue to court.
New aggressive efforts beginning in SDWV to enforce federal laws for hemp, marijuana and CBD edibles/oils. Grow, cultivate & sell at your own risk. Marijuana, hemp & CBD (except in certain limited instances) remain ILLEGAL. I don't make laws but do fully enforce them.

— US Attorney Mike Stuart (@USAttyStuart) August 4, 2018
This week's symposium promises invited policymakers "[v]aluable information" on the "impact marijuana legalization has had on communities," featuring guest speakers such as Kevin Sabet, president of the prohibitionist group Smart Approaches to Marijuana, and Mourad Gabriel, who has specialized in research assessing the environmental consequences of illicit grow operations.
The only information I've been able to discover so far is what was included in the invite: pic.twitter.com/jZ997c5CHC

— Dave Mistich (@davemistich) December 8, 2018
Marijuana Moment reached out to Stuart's office for additional information about what will be discussed at the symposium, but a representative was not immediately available.
The West Virginia legislature approved a medical cannabis bill last year, but concerns about banking access—in addition to Stuart's hostility to the industry—has delayed implementation.
"You know we're not trying to reinvent the wheel here in West Virginia," Rusty Williams, who is on the West Virginia Medical Cannabis Advisory Board, told WOWK 13 in September. "California has had medical cannabis since 1996, with great success. There are 29 other states that are doing this currently and to me there is no reason why West Virginia can't figure this out."
For the record, since Stuart's event will apparently focus on Colorado's experience with legalization, the state released a report in October that determined intoxicated driving cases dropped 15 percent from 2014 to 2017 and adolescent cannabis use for the 2014-15 school year was at "the lowest it's been since 2007-08," among other findings.
UK Lawmakers Reject Marijuana Legalization In House Of Commons Vote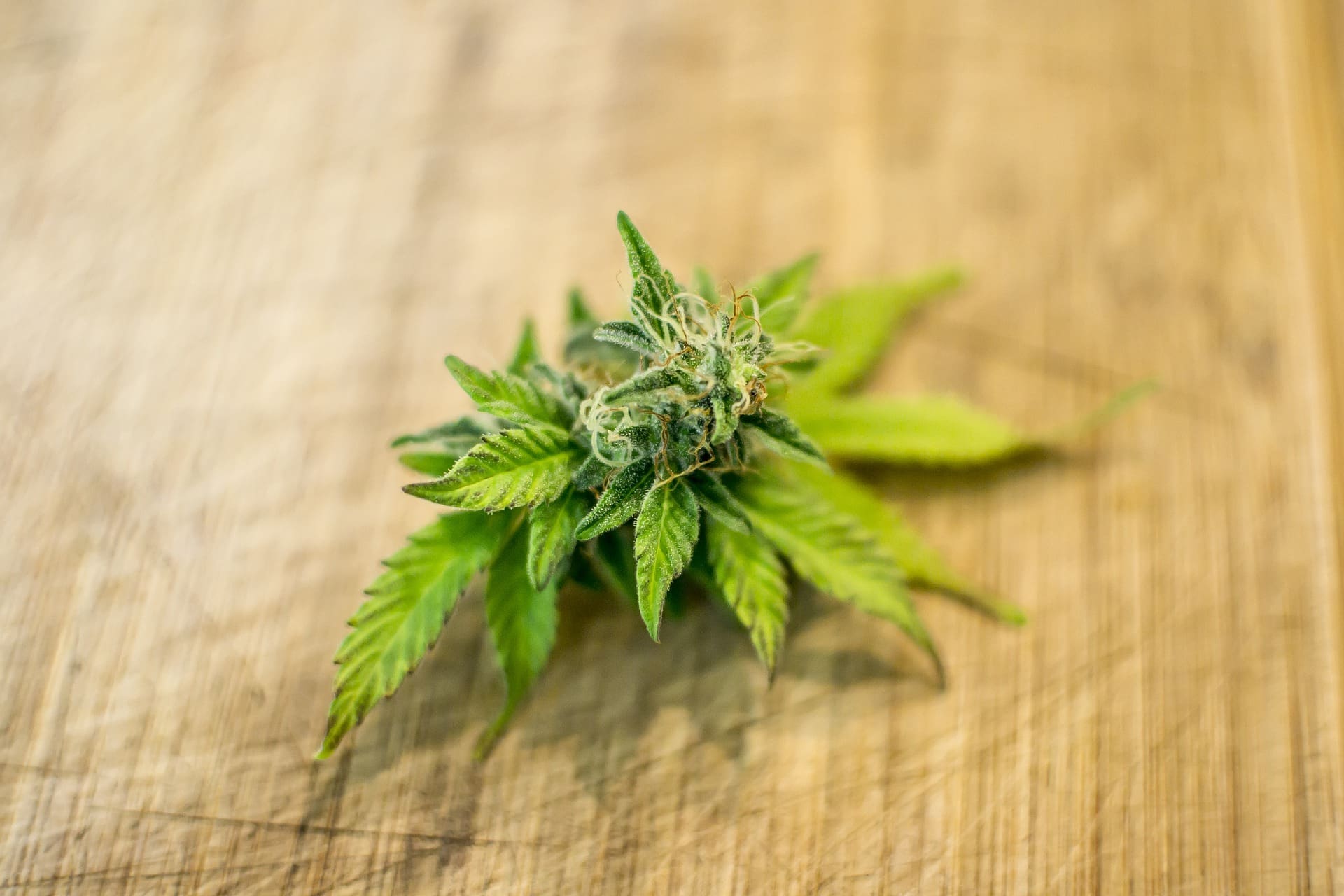 Lawmakers in the British Parliament defeated a move to legalize marijuana in an early stage vote on Tuesday.
The proposal to "legalise the possession and consumption of cannabis" and to "provide for the regulation of the production, distribution and sale of cannabis" was rejected by a vote of 66 to 52.
Norman Lamb, a Liberal Democrat MP, put the idea before the House of Commons under a so-called "ten minute rule motion" through which lawmakers conducted a brief debate before deciding whether to allow the proposal to advance to the next stage of the legislative process.
During the debate, Lamb said that the UK government's recent move to allow limited access to medical cannabis is inadequate. Saying that it only helps a "minuscule" number of patients, he spoke about constituents of his who find it easier to access the powerful opioid fentanyl.
House of Commons votes against @normanlamb's ten minute rule motion on the legalisation and regulation of cannabis by 66 to 52. He is not able to introduce his bill at this time.

— UK House of Commons (@HouseofCommons) December 11, 2018
"It is total hypocrisy that the most dangerous drug of all, in terms of harm to yourself and others, alcohol, is consumed in large quantities right here in our national Parliament, whilst we criminalise others for using a less dangerous drug – with many using it for the relief of pain," Lamb said in response to the result.
.@normanlamb said it is "depressing that rational, evidence-based reform was opposed by Conservative MPs" after his Ten Minute Rule Bill that sought to legalise and regulate the use of cannabis was narrowly defeated. #demandbetter pic.twitter.com/TRoxEsmylH

— Lib Dem Press Office (@LibDemPress) December 11, 2018
The Labour Party reportedly pushed its members abstain on the vote, rather than support legalization.
Must say there's not much surprises me about this place but @UKLabour whipping their MPs to abstain and allowing diehard hang-em-and-flog-em Tories to block even discussing the legal regulation of cannabis is pretty shocking.

— Tommy Sheppard MP (@TommySheppard) December 11, 2018
The party's whip operation tweeted in advance of the vote that the proposal "has no realistic chance of making it into law regardless of the result."
MPs are voting on a ten rule bill on Cannabis legalisation and regulation. This is the first stage of the bill and it has no realistic chance of making it into law regardless of the result at around 2:10pm. pic.twitter.com/c1PXnymTzv

— Labour Whips (@labourwhips) December 11, 2018
"It is shameful that we continue to criminalise people who use cannabis for the relief of pain," Lamb said. "It is equally shameful that we criminalise many young people for using cannabis, when many people in Government will have themselves used cannabis at some stage of their lives."
See the video of UK lawmakers debating and voting on marijuana legalization below:
Read: Here's The Final 2018 Farm Bill That Will Legalize Hemp
The final text of the 2018 Farm Bill was released on Monday, and industrial hemp legalization made the cut. Votes to send the legislation to President Trump's desk are expected this week.
The bipartisan provision, championed by Senate Majority Leader Mitch McConnell (R-KY), will enable U.S. farmers to cultivate, process and sell hemp, the market for which is now a multi-billion dollar industry.
Following the announcement last month that lawmakers in the Senate and House Agriculture Committees had reconciled their respective versions of the agriculture legislation—with hemp legalization in the mix—questions remained about a controversial provision in the Senate version that would ban people with felony drug convictions from participating in the hemp industry.
But a compromise was reached and the final version will allow such individuals to work for hemp businesses after 10 years.
Read the text of the final 2018 Farm Bill's hemp provisions here, followed by explanatory statements from the conference committee:
Farm Bill Hemp Provisions by on Scribd
Marijuana Moment excerpted the above sections dealing with hemp from the full 807-page Farm Bill and committee explanatory documentation.
"While this Farm Bill is a missed opportunity, there are some good provisions," Rep. Earl Blumenauer (D-OR) said in a press release. "One of those provisions is to roll back our senseless hemp prohibition."
"Our forefathers would be rolling in their graves if they saw us putting restraints on a versatile product that they grew themselves. We have farmers growing thousands of acres of hemp in dozens of states across the U.S. already. You can have hemp products shipped to your doorstep. This is a mainstream, billion-dollar industry that we have made difficult for farmers. It's past time Congress gets out of their way."
Under the legislation, hemp would no longer be in the jurisdiction of the Justice Department. Rather, the U.S. Department of Agriculture will lightly regulate the crop.
If the bill passes and President Trump signs it, hemp legalization will go into effect on January 1, according to VoteHemp.
Watch: Sen. Mitch McConnell Uses Hemp Pen To Sign Farm Bill Legalizing The Crop