Top New York Health Official Embraces Marijuana Legalization
Fully legalizing marijuana in New York is the right policy, state Health Commissioner Howard Zucker said in a press appearance with a group of medical cannabis providers on Monday.
NEWS: NY Health Commissioner Howard Zucker on recreational marijuanaL: "The pros outweigh the cons and the report recommends a regulated legal marijuana program be available to adults."

— Nick Reisman (@NickReisman) June 18, 2018
Zucker said a much-anticipated report from the state's Department of Health will include a recommendation to regulate and commercialize cannabis in New York. That report is expected to be released soon, the commissioner said, though his department did not directly reply to a query from Marijuana Moment about the exact timing.
Our @LydiaHuNews reports that New York State Health Commissioner Howard Zucker would not commit to timeline for releasing @NYGovCuomo commissioned report on legalizing recreational marijuana. Says only it will be "soon." Zucker adds that the pros of legalization outweigh the cons

— Zack Fink (@ZackFinkNews) June 18, 2018
"The pros outweigh the cons, and that the report recommends that a regulated, legal marijuana program be available to adults in the state of New York," Zucker said.
"When new facts come in, we have to look at the analysis, we have to figure out what kind of decision to make at that point in time. We have new facts, we have new data, and as a result of that, we made a decision to move forward. So that is the decision at this point: to have a regulated legal marijuana program for adults."
What's more, the commissioner also recognizes the potential for marijuana to help individuals suffering from opioid addiction, which will soon become a qualifying condition to obtain a medical cannabis recommendation, he announced.
Breaking: New York Health Commissioner Howard Zucker says prescription opioid use will be added to the state's medical marijuana program as a qualifying condition. Simply put, if you have an opioid prescription, you can get a medical marijuana card.

— Bethany Bump (@bethanybump) June 18, 2018
"This is a program we have grown responsibly," Zucker said. "We feel this is another way to add the program forward."
In a press release emailed to Marijuana Moment, Zucker expanded on his reasoning for the medical marijuana expansion.
"The opioid epidemic in New York State is an unprecedented crisis, and it is critical to ensure that providers have as many options as possible to treat patients in the most effective way. As research indicates that marijuana can reduce the use of opioids, adding opioid use as a qualifying condition for medical marijuana has the potential to help save countless lives across the state."
The health commissioner's comments reflect a growing consensus among New York government officials. Last month, the New York Democratic Party adopted a resolution that endorsed that regulation and taxation of recreational marijuana.
New York Gov. Andrew Cuomo (D) has made statements revealing an evolution in his views on cannabis reform in recent weeks. The governor, who formerly referred to marijuana as a "gateway drug," said the "facts changed on this issue and the facts changed quickly." Some observers have noted the timing of the governor's shift, as he faces competition from a vocally pro-legalization gubernatorial opponent, Cynthia Nixon (D).
The news from the health commissioner also comes about a month after New York City Mayor Bill de Blasio (D) announced that the city would "overhaul" its marijuana enforcement policies.
I'm announcing today that the NYPD will overhaul its marijuana enforcement policies in the next 30 days. We must end unnecessary arrests and end disparity in enforcement.

— Bill de Blasio (@NYCMayor) May 15, 2018
"We must end unnecessary arrests and end disparity in enforcement," de Blasio wrote.
While the momentum for legalization is apparent, it remains doubtful that any reform legislation will get a vote before the session ends and lawmakers return home on Wednesday. Two similar bills to legalize adult-use marijuana in the state have been introduced; but so far, they've stalled in the state Senate and Assembly.
Photo courtesy of Chris Wallis // Side Pocket Images.
Senate Committee Blocks DC Marijuana Legalization While Advancing Hemp Regulations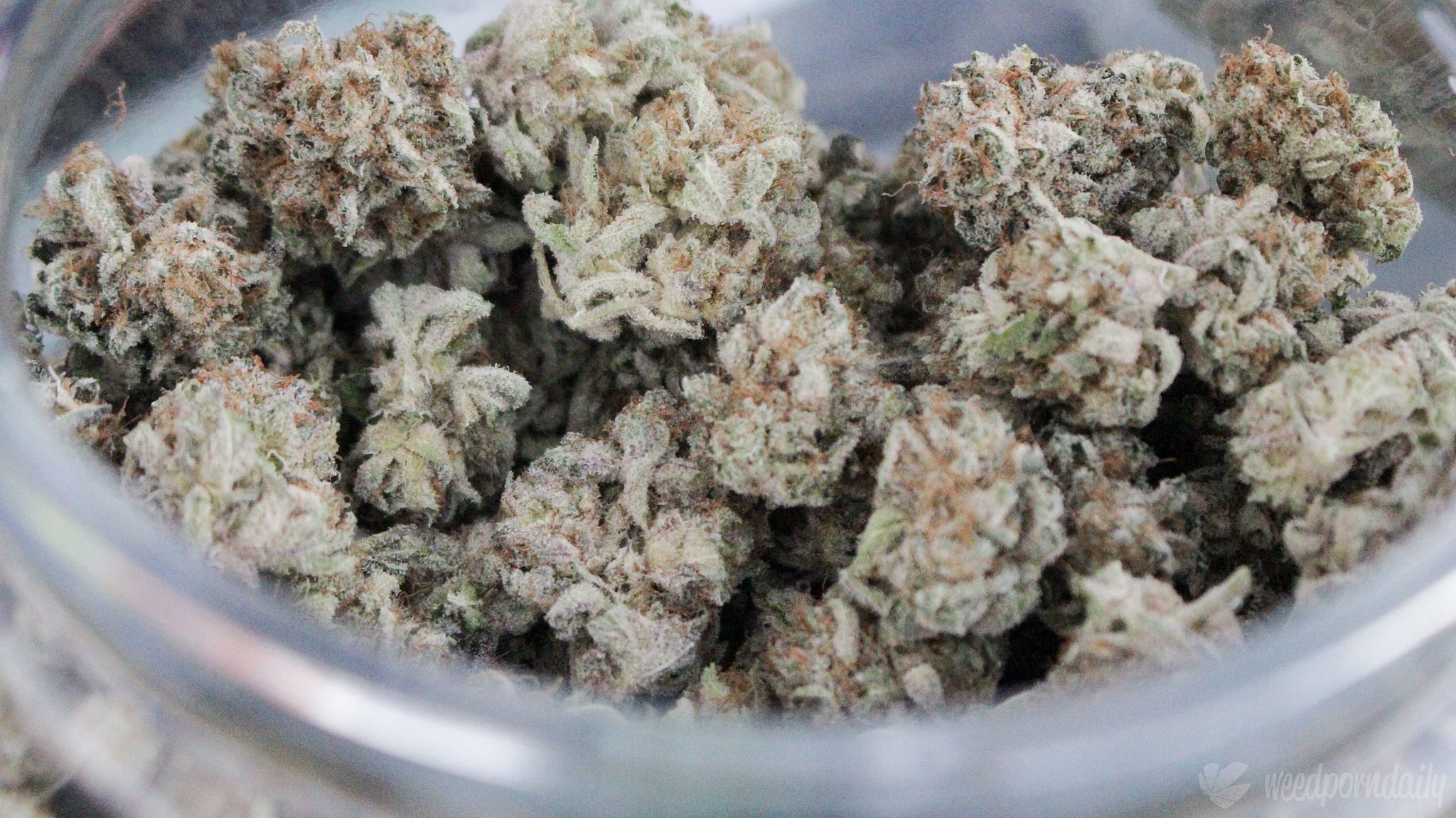 The Senate Appropriations Committee has again advanced a spending bill that includes a provision blocking Washington, D.C. from using its own local tax dollars to implement a legal marijuana sales program.
The panel voted in favor of the Financial Services and General Government (FSGG) funding legislation for Fiscal Year 2020 during a hearing on Thursday, with two senators voicing opposition to the D.C. rider. Earlier in the meeting, the committee approved a separate spending bill that provides funding to the U.S. Department of Agriculture (USDA) and Food and Drug Administration (FDA) for hemp and CBD programs.
While text of the bills and related reports aren't available yet, Sen. Chris Van Hollen (D-MD) spoke out against the Senate's continued efforts to dictate how D.C. spends its own money, emphasizing that voters in the district overwhelmingly approved adult-use cannabis legalization in 2014 through a ballot measure, yet the local government is unable to create a commercial marijuana market for consumers.
"You may like [cannabis legalization] or not like that, but the reality is it's legal in the District of Columbia so what the mayor and the county council want to do is regulate it," he said. "Right now it's legal but it's lawless. There are no regulations."
Van Hollen said it's the "bad guys" who benefit from the lack of a regulated marijuana program by being able to sell product on the illegal market, adding that it's "the people who want to take advantage of people who have free rein." He added that D.C. Mayor Muriel Bowser (D) sent him a letter expressing frustration over the restriction.
"Mr. Chairman, I know there's a further discussion going on," he said. "I'm not going to support this bill at the end of the day if we end up usurping the powers of the people of the District of Columbia to do what they want with their own money. We have got to stop acting like we run the business of the city and I hope this is the last time we will see provisions that usurp the powers of the people of the District of Columbia."
Sen. Patrick Leahy (D-VT), ranking member on the committee, similarly complained about the provision.
"I think every single Democrat and Republican on this committee would oppose a provision in these bills or any other bills that told their specific state—tell Louisiana what they must do, just Louisiana, or just New Hampshire or any other state," he said. "I have railed against this idea of this Congress trying to micromanage the District of Columbia."
Leahy added that while he's disagreed with certain decisions made by the district's government unrelated to cannabis, it's important that they're able to make their own choices.
The House-passed version of this spending bill that was approved earlier this year omitted the D.C. rider without objection from its traditional sponsor, Rep. Andy Harris (R-MD), who said he didn't attempt to push it as an amendment because his party is "not in charge anymore" in the chamber. That legislation also included a provision protecting banks that service marijuana businesses from being penalized by federal financial regulators.
Bowser, the D.C. mayor, filed a marijuana legalization bill with the District Council earlier this year in anticipation of the rider's removal under the Democratic-controlled House. If the Senate approves its version of the spending legislation containing the D.C. block, it will be up to a bicameral conference committee to decide what is included in the final package sent to President Trump's desk.
Prior to the FSGG Appropriations vote, members passed agriculture spending legislation that sets aside funding for hemp-specific programs within USDA and FDA. Senate Majority Leader Mitch McConnell (R-KY), who championed a provision of the 2018 Farm Bill federally legalizing hemp and its derivatives, detailed the hemp provisions in a press release shortly after the vote.
As a senior member of the Appropriations & @SenateAgGOP Committees, @senatemajldr Mitch McConnell secured federal resources to implement the #hemp provisions in the #FarmBill18 as well as to support the federal research of hemp. https://t.co/E4GKmd7Rjb #kyag365

— Senator McConnell Press (@McConnellPress) September 19, 2019
The measures include providing $16.5 million for USDA to implement hemp legalization, $2.5 million for hemp research through the Agriculture Research Service, a provision urging FDA to issue enforcement discretion guidelines for CBD, another encouraging the Farm Credit Administration to provide services to hemp businesses and one supporting "competitive USDA grants for hemp projects." The bill also contains a prohibition on "banning the transfer, production or sale of hemp" under research-focused provisions of the earlier 2014 Farm Bill.
"Hemp farmers, processors and manufacturers are exploring the crop's great potential, and I'm proud to work with them every step of the way," McConnell said. "With the passage of the 2018 Farm Bill and my hemp legalization provision, it's important to provide the U.S. Department of Agriculture with the resources necessary to get the hemp program up and running. Once enacted, this federal funding will benefit this exciting new industry."
"As Senate Majority Leader, I'm constantly looking for ways to secure federal resources for Kentucky's priorities, and I look forward to continuing to work with my colleagues in Congress to send these Kentucky accomplishments to the president's desk," he said.
Mitch McConnell Tells FDA To Clear A Path For CBD Products Though Spending Bill Directive
Photo courtesy of WeedPornDaily.
Feds Award $3 Million In Grants To Study Marijuana Ingredients As Alternatives To Opioids
The federal government has awarded $3 million in grants for research into the therapeutic benefits of ingredients in marijuana other than THC, emphasizing their potential as alternatives to prescription opioids.
In a notice published on Thursday, the National Institutes of Health (NIH) explained why the studies were necessary and listed grant recipients and the subjects they will investigate. That includes research into the use of CBD for arthritis pain, which will be led by New York University School of Medicine.
"The treatment of chronic pain has relied heavily on opioids, despite their potential for addiction and overdose and the fact that they often don't work well when used on a long-term basis," Helene Langevin, director of the National Center for Complementary and Integrative Health (NCCIH), said in a press release. "There's an urgent need for more effective and safer options."
A total of nine grants were issued, with NIH stating that the funds will help identify alternative treatment options for pain and provide information about the impact of consuming cannabis compounds such as CBD and other lesser-known cannabinoids as well as terpenes found in the plant.
"The cannabis plant contains more than 110 cannabinoids and 120 terpenes, but the only compound that's been studied extensively is THC," the press release said.
But while THC is known to treat certain forms of pain, NIH is concerned that its intoxicating effects limit its medical applicability.
"THC may help relieve pain, but its value as an analgesic is limited by its psychoactive effects and abuse potential," David Shurtleff, deputy director of NCCIH, said. "These new projects will investigate substances from cannabis that don't have THC's disadvantages, looking at their basic biological activity and their potential mechanisms of action as pain relievers."
Just released: Nine new research awards, funded by our Center, will investigate the potential pain-relieving properties and mechanisms of actions of the diverse phytochemicals in cannabis, including both minor cannabinoids and terpenes. https://t.co/03MxrycfFa

— NIH NCCIH (@NIH_NCCIH) September 19, 2019
NIH first announced that it would be issuing grants for studies into minor cannabinoids and terpenes last year.
Federal health agencies aren't the only institutions interested in learning about marijuana compounds other than THC. On Wednesday, a Senate committee issued a spending report that called for research into CBD and CBG while also criticizing the federal drug scheduling system for inhibiting such research.
Read descriptions of the federal cannabinoid and terpene research grant awards below:
Mechanism and Optimization of CBD-Mediated Analgesic Effects; Boston Children's Hospital, Boston,; Zhigang He, Ph.D., B.M., and Juan Hong Wang, Ph.D. This project will investigate how the pain-relieving effects of cannabidiol (CBD) and other minor cannabinoids may be modulated by the activity of potassium-chloride cotransporter 2 (KCC2), a chloride extruder expressed in most neurons. (Grant 1R01AT010779)
Neuroimmune Mechanisms of Minor Cannabinoids in Inflammatory and Neuropathic Pain; University of California, San Francisco; Judith Hellman, M.D., and Mark A. Schumacher, M.D., Ph.D. This project will explore the effects of minor cannabinoids on inflammatory and neuropathic pain in vitro and in vivo, focusing on the interactions of the cannabinoids with the peripheral receptor called TRPV1 and a cannabinoid receptor, CB1R. (Grant 1R01AT010757)
Minor Cannabinoids and Terpenes: Preclinical Evaluation as Analgesics; Research Triangle Institute, Research Triangle Park, North Carolina; Jenny L. Wiley, Ph.D. This project will evaluate purified biosynthesized minor cannabinoids and selected terpenes alone and in planned combinations to determine their potential efficacy as pain relievers against acute thermal, inflammatory, neuropathic, and visceral pain. (Grant 1R01AT010773)
Identifying the Mechanisms of Action for CBD on Chronic Arthritis Pain; New York University School of Medicine, New York City; Yu-Shin Ding, Ph.D. This project will use neuroimaging studies and behavioral assessments to investigate the mechanisms of action of CBD in the modulation of chronic pain associated with osteoarthritis in a mouse model. (Grant 1R21AT010771)
Synthetic Biology for the Chemogenetic Manipulation of Pain Pathways; University of Texas, Austin; Andrew Ellington, Ph.D. This project will use a novel method to evolve individual variants of cannabinoid receptor type 2 (CB2) that interact with high affinity with minor cannabinoids and evaluate the new variants in a mouse model of pain. (Grant 1R21AT010777)
Exploring the Mechanisms Underlying the Analgesic Effect of Cannabidiol Using Proton Magnetic Resonance Spectroscopy; University of Utah, Salt Lake City; Deborah A. Yurgelun-Todd, Ph.D. This project will use proton magnetic resonance spectroscopy (1H-MRS) to evaluate changes in brain chemistry in critical pain-processing regions after short-term administration of a cannabis extract enriched in CBD. (Grant 1R21AT010736)
Mechanistic Studies of Analgesic Effects of Terpene Enriched Extracts from Hops; Emory University, Atlanta; Cassandra L. Quave, Ph.D. This project will take a multidisciplinary approach to investigate the analgesic effects of terpenes from Humulus lupulus (hops), a plant that is closely related to cannabis and has a very similar terpene profile. (Grant 1R21AT010774)
Systematic Investigation of Rare Cannabinoids With Pain Receptors; University of Illinois at Urbana-Champaign; David Sarlah, Ph.D. This project involves synthesizing several classes of rare phytocannabinoids, systematically evaluating their anti-inflammatory potential, and examining the effects of the compounds with the strongest anti-inflammatory potential on the major receptors involved in pain sensation. (Grant 1R21AT010761)
Analgesic efficacy of single and combined minor cannabinoids and terpenes; Temple University, Philadelphia; Sara J. Ward, Ph.D. This project will use rodent models of pain to evaluate the effects of four biologically active components of cannabis that may act synergistically to protect against pain development and to assess the interactions of these four substances with morphine. (Grant 1R01AT010778)
Senate Report Slams Drug Scheduling System For Blocking Marijuana Research
Beto O'Rourke Proposes Drug War Reparations Funded By Marijuana Taxes
Marijuana would not only be legalized under a plan proposed on Thursday by Democratic presidential candidate Beto O'Rourke, but cannabis tax revenue would be used to directly repay formerly incarcerated people through a new "Drug War Justice Grant" program.
Unlike other contenders who have come around to supporting marijuana legalization in just the past couple of years, the former Texas congressman has long called for ending prohibition—and his new plan in many respects goes further than those rolled out by other campaigns.
Please visit Forbes to read the rest of this piece.
(Marijuana Moment's editor provides some content to Forbes via a temporary exclusive publishing license arrangement.)