Top Minnesota Lawmaker Says He'll File Marijuana Legalization Bill Within Two Weeks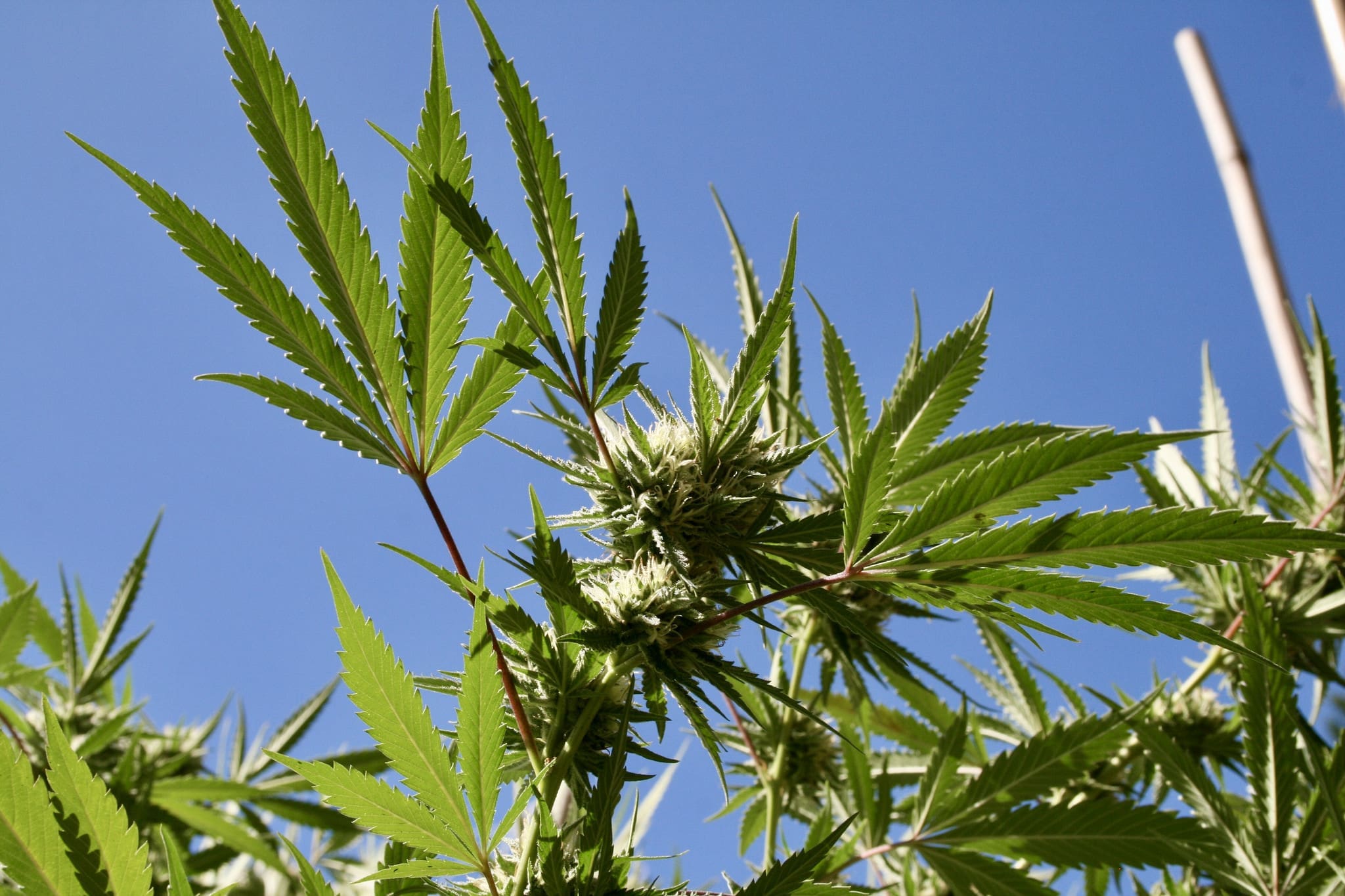 A top Minnesota lawmaker said on Tuesday that he will be introducing a bill to legalize marijuana in the state within two weeks.
House Majority Leader Ryan Winkler (DFL), who said earlier this month that his legislation would create the best cannabis system "in the country to date," discussed the reform move during a rally at the Capitol that was organized by Minnesotans for Responsible Marijuana Regulation (MRMR).
Minnesotans have been clear: our cannabis laws are doing more harm than good. We will introduce carefully-considered legislation in the very near future – if any state can do this right, Minnesota can.

Thanks to @mnisready for organizing today's rally! #mnleg pic.twitter.com/kbaXMtkfxh

— Ryan Winkler (@_RyanWinkler) February 18, 2020
State Attorney General Keith Ellison (DFL) also attended the event and said that opponents of legalization "are wrong" and that there's "no outcry to imprison people for marijuana possession."
NEW: House Majority Leader @_RyanWinkler says he'll roll out his marijuana legalization bill within two weeks, says Minnesota is "moving inevitably toward legalization."

Senate Republicans say they will block the bill in their chamber.

— Theo Keith (@TheoKeith) February 18, 2020
"Minnesotans have been clear: our cannabis laws are doing more harm than good," Winkler said. "We will introduce carefully-considered legislation in the very near future—if any state can do this right, Minnesota can."
Winkler and Sen. Jeff Hayden (DFL) conducted a statewide tour to get public input on the issue in recent weeks, and they said the consensus was that prohibition has done more harm than good. They've also discussed the matter within their party and with administration officials.
Passing a legalization bill will be no small task, Winkler previously said, acknowledging that leaders of the Republican-controlled Senate stand opposed to the prospect.
A Senate committee killed a legalization bill last year, and the panel also rejected a more modest proposal to create a task force responsible for studying cannabis reform.
Senate Majority Leader Paul Gazelka (R) previously said that legalization is "not good for Minnesota"
There will likely be logistical challenges in the House as well. While the Democratic–Farmer–Labor party controls the House, there are as many as 23 committees that may have jurisdiction over parts of the legislation.
But none of that is deterring the lawmakers and advocates from pursuing the policy change. Benjamin Feist, a member of the MRMR steering committee and the chief program strategy officer at the state's ACLU chapter, said at the rally that the timing is right.
"Minnesota is indeed ready. It's time for a thoughtful, responsible legalization of adult-use marijuana," he said. "We know that the history of criminalization has had a staggeringly disproportionate impact on black Minnesotans and other communities of color, and it comes with a tremendous human and financial cost."
Residents in the state also voiced majority support for legalization in separate surveys, which involved nearly 20,000 participants collectively, that were conducted at the State Fair by both the Senate and House last year.
While Winkler's bill is yet to be released, he outlined several policy priorities for legalization during his press conference earlier this month. He said the legislation would make taxes and regulations minimal to stamp out the illicit market, the industry would be small business-focused, home cultivation would be allowed and the reform measure will contain "the best equity proposal related to economic development that any state has brought forward."
Gov. Tim Walz (D) said last year that he wants the state to start getting prepared for a legal cannabis market, and he directed various state agencies to begin laying the foundation for a regulated system in anticipation of reform.
The legislative session in Minnesota began on February 11.
Days Before Legal Marijuana Sales Vote, Poll Shows Three-Fourths Of Vermont Residents Support Move
Photo courtesy of Brian Shamblen.
44 Members Of Congress Push Feds To Investigate Police Shooting Of Black Woman In Botched Drug Raid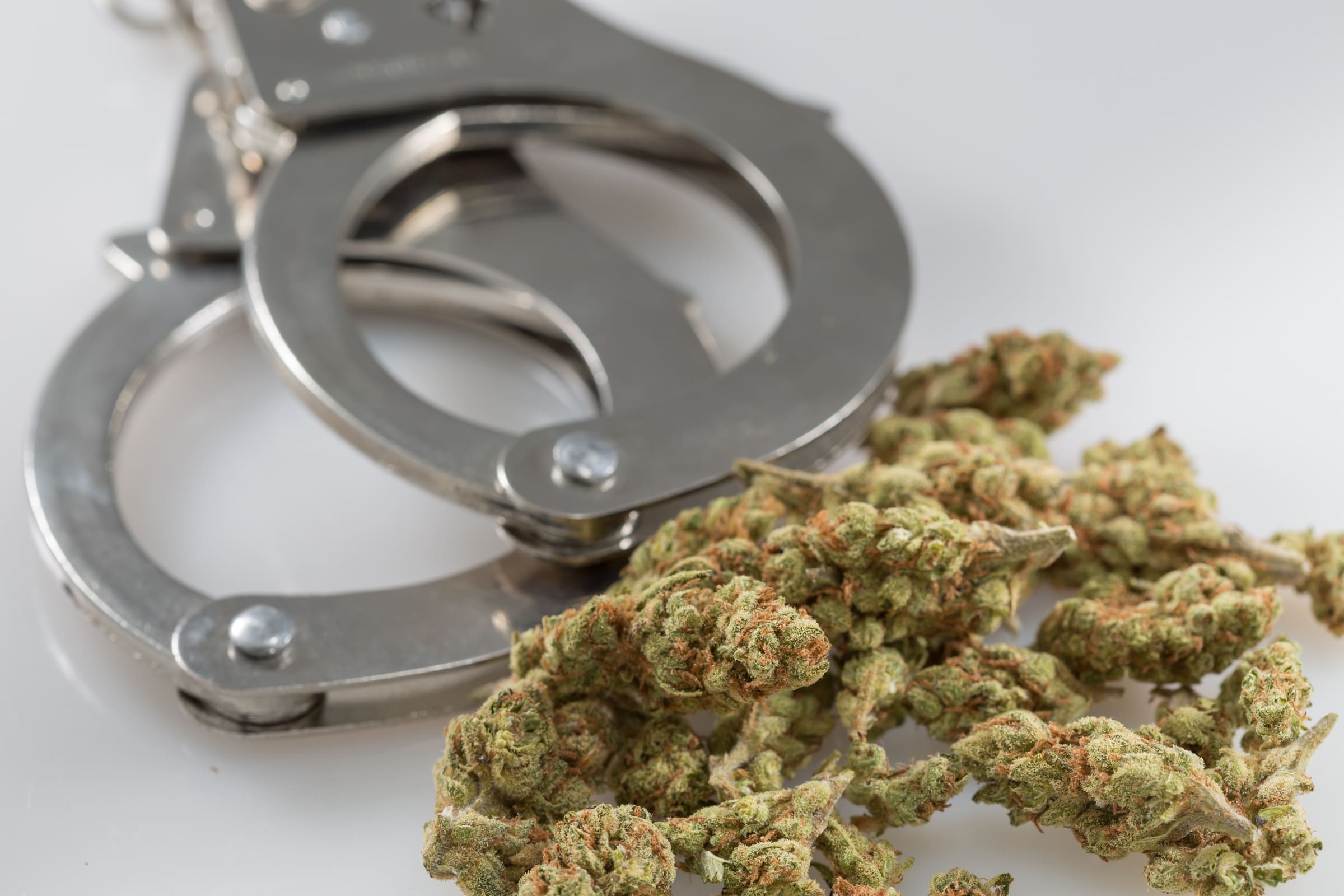 Forty-four members of Congress sent a letter to the Department of Justice on Friday, calling for an independent investigation into a fatal police shooting of an unarmed young black woman who was killed during the botched execution of a search warrant for an alleged drug crime.
In the letter, led by Sen. Kamala Harris (D-CA) and Rep. Lucy McBath (D-GA), the lawmakers said the Louisville, Kentucky Police Department SWAT team acted recklessly and 26-year-old Breonna Taylor's death "is an unspeakable tragedy that requires immediate answers and accountability."
Breonna Taylor was an EMT because she wanted the best foundation to become a nurse.

Then she was senselessly shot and killed by police.

Today, @RepLucyMcBath and I are demanding an independent DOJ investigation into her killing. We need accountability for the loss of her life.

— Kamala Harris (@SenKamalaHarris) May 22, 2020
Citing prior excessive force incidents with two of the three officers involved in Taylor's shooting—as well as prior alleged improper enforcement by the department's SWAT team in a botched marijuana raid—they requested an investigation "into the shooting of Breonna Taylor, as well as a pattern or practice investigation into the Louisville Police Department for potential civil rights violations."
In the 2018 cannabis raid case, the family said that the "targets of the investigation did not live at the home, and this could easily have been discovered by police prior to their execution of the warrant," the legislators wrote. "In light of the troubling parallels between these cases, we ask the Justice Department to conduct an independent investigation to determine whether the Louisville Police Department has engaged in a pattern or practice of constitutional violations."
"Ms. Taylor was a young woman with plans for a long, fruitful life. Her mother has said that Ms. Taylor had planned to become a nurse, buy a home, and one day start a family. Instead, her life was brutally cut short by a haphazard law enforcement exercise. Ms. Taylor worked to save lives during the COVID-19 pandemic; it is time for the U.S. Department of Justice to honor hers."
Other lawmakers signing the letter include: Sens. Richard Blumenthal (D-CT), Cory Booker (D-NJ), Kirsten Gillibrand (D-NY), Amy Klobuchar (D-MN), Bernie Sanders (I-VT) and Elizabeth Warren (D-MA), as well as Reps. Barbara Lee (D-CA), Ro Khanna (D-CA), Joe Kennedy III (D-MA), Jim McGovern (D-MA), Joe Neguse (D-CO), Eleanor Holmes Norton (D-DC), Mark Pocan (D-WI), Alexandria Ocasio-Cortez (D-NY) and Ayanna Pressley (D-MA).
The letter has been endorsed by the Leadership Conference on Civil and Human Rights, Drug Policy Alliance and ACLU.
The day prior to the letter's release, FBI announced that it will be investigating the shooting. It's not clear if the scope of the investigation will fully satisfy the legislators' request.
According to a recent report from the ACLU, Kentucky ranks second in racial disparities in marijuana enforcement, with black people there being 9.4 times more likely to be arrested for the offense compared to white people despite similar cannabis consumption rates.
Supreme Court Declines Case On Marijuana Decriminalization Measures Blocked From Local Ballots
Supreme Court Declines Case On Marijuana Decriminalization Measures Blocked From Local Ballots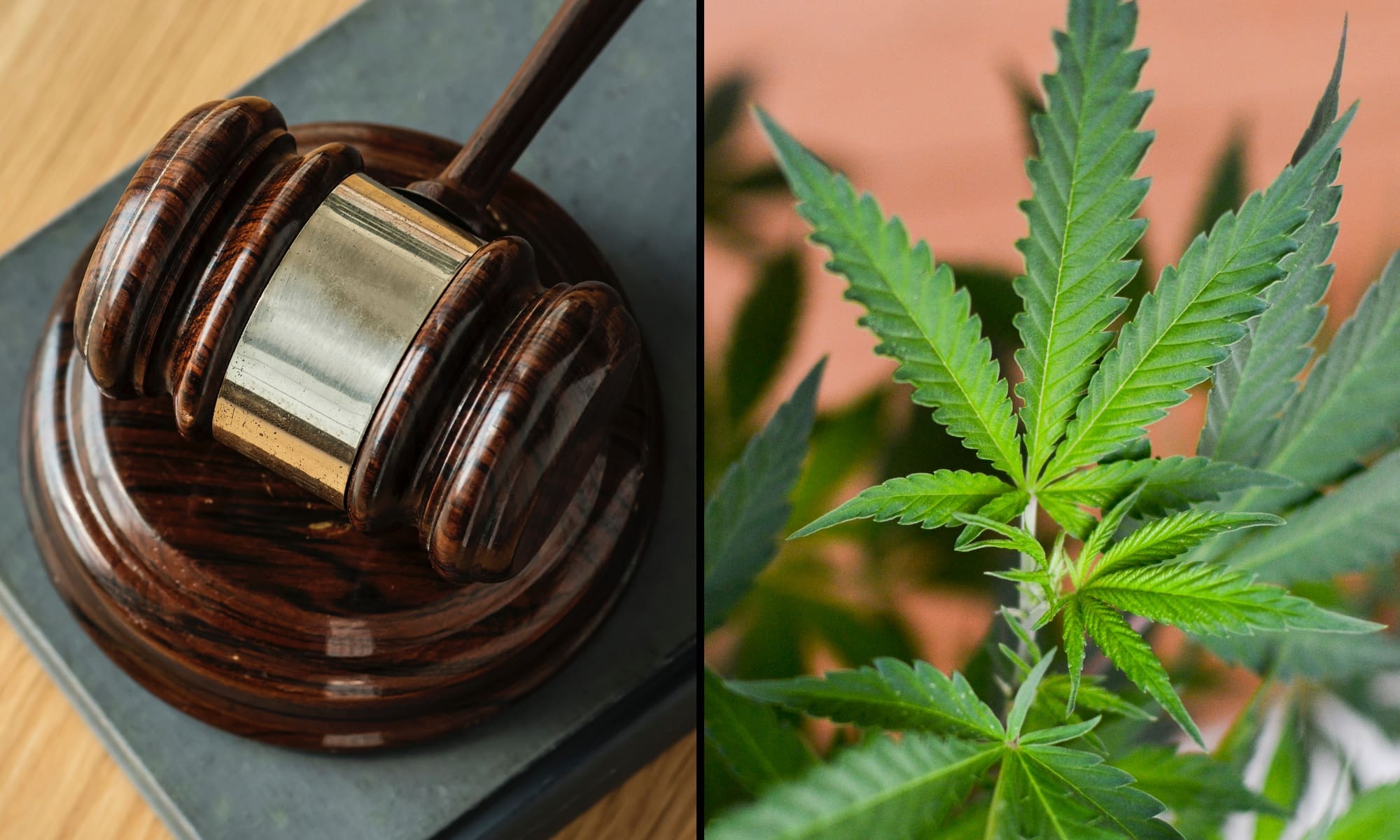 The U.S. Supreme Court decline on Tuesday to hear a case challenging local Ohio officials' refusal to place citizen initiatives to decriminalize marijuana on municipal ballots.
The decision is the culmination of a two-year legal battle between cannabis reform advocates and the Portage County Board of Elections.
In 2018, activists submitted ballot initiatives to decriminalize marijuana in Garrettsville and Windham, but the board determined that they could not appear before voters, arguing the proposals constituted administrative, rather than legislative, issues that are not appropriate for the ballot process.
The activists took the matter to federal district court where they contended that state statutes allowing the board to reject the measures are unconstitutional, violating their First and Fourteenth Amendments. A judge agreed and issued a permanent injunction against the board and secretary of state against enforcing the statutes—but the victory was short-lived.
Although the judge ordered the board to place the measures on the ballot, the U.S. Sixth Circuit Court of Appeals later reversed the district court's ruling and vacated the permanent injunction.
The federal appeals court agreed with defendants that state law allowing them to refuse to place the decriminalization measures on the ballot is their prerogative, as it deals with an administrative rule change in their view as opposed to a legislative matter. Further, the court said plaintiffs did have the right to seek a "judicially imposed remedy" through mandamus relief but chose to challenge the state statute itself.
While the advocates hoped the Supreme Court would hear their case about whether the subject matter restrictions in Ohio ballot election law are lawful, Bloomberg's Kimberly Robinson reported on Tuesday that the justices declined to take it up.
#SCOTUS won't hear case asking if subject matter restrictions on ballot initiatives (here, prohibiting initiative to decriminalize marijuana) are subject to strict scrutiny (No 19-974 Schmitt v. LaRose)

— Kimberly Robinson (@KimberlyRobinsn) May 26, 2020
It's not clear if the court's action means more local boards of election throughout Ohio will feel empowered to reject certain initiatives on subject matter ground but, in general, those outside of Portage County have allowed similar measures to proceed.
A total of 17 Ohio cities have passed cannabis decriminalization ordinances—most through the ballot but a handful through city councils. That list of jurisdictions with decriminalization on the books includes major cities like Dayton, Toledo, Athens, Cincinnati, Columbus and Cleveland.
Activists behind those ordinances have plans to significantly expand the number of municipalities with decriminalization on the books, and they scored a notable victory last week when a federal judge ruled in a separate case that they can collect signatures for their petitions electronically after they were forced to suspend in-person gathering due to the coronavirus pandemic.
If digital petitioning is ultimately permitted for any initiative, that could also be a major boost for activists behind a proposed statewide ballot measure to legalize cannabis for adult use that has seen its prospects dimmed by the COVID-19 pandemic.
Oregon Marijuana Sales Spike During Pandemic, But Officials Expect Market To 'Mellow'
Photo elements courtesy of rawpixel and Philip Steffan.
Psilocybin Treatment And Drug Decrim Campaigns Submit Signatures To Qualify For Oregon Ballot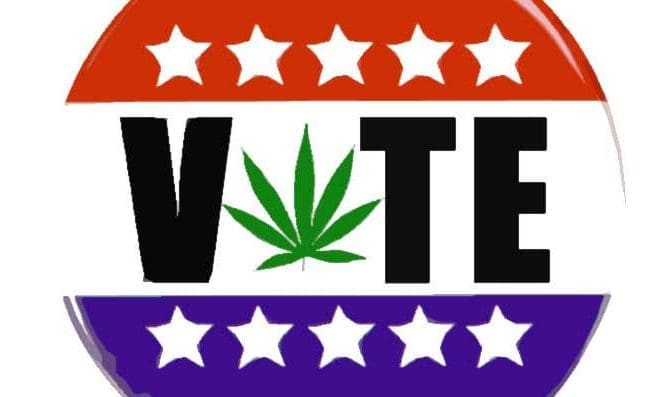 It increasingly looks like Oregon voters will have the chance to decide on two far-reaching drug policy reform ballot measures in November.
A campaign to decriminalize drug possession while significantly expanding substance misuse treatment as well as another effort to legalize psilocybin mushrooms for therapeutic purposes both submitted more than enough raw signatures on Friday to qualify for ballot access.
While the signatures have yet to be verified by the secretary of state's office, more than 147,000 have been turned in for the Drug Addiction Treatment and Recovery Act (DATRA) and more than 135,000 have been submitted for the Oregon Psilocybin Services Act. To qualify, the campaigns each need to collect 112,020 valid signatures from registered voters ahead of a July 2 deadline.
Activists behind both efforts say they will continue to collect signatures until the deadline, as the current pool could contain too many invalid petitions, including those that are illegible, have wrong addresses or are otherwise unverifiable. The campaigns recently partnered up, endorsing each other and encouraging their supports to sign the other measure.
"We're close, but we still don't think we have enough signatures to qualify for the ballot," Peter Zuckerman, campaign manager of the drug decriminalization initiative, said in a press release.
Sam Chapman, campaign manager of the psilocybin campaign, said the "pandemic has put physical distance between so many of us," but "we're doing everything we can to overcome that distance through thoughtful outreach to all potential supporters."
While several other ballot campaigns around the state—as well as numerous across the country—have been derailed by the coronavirus pandemic, the campaigns found a way to proceed despite stay-at-home orders and social distancing requirements. They've asked residents to print the form, fill it out and mail it to the campaign headquarters.
"One of the reasons we've been able to still gather thousands of signatures during the shutdown is because more and more people are realizing that we need this initiative right now more than ever," Janie Gullickson, a chief petitioner for DATRA and the executive director of the Mental Health and Addiction Association of Oregon, said in a press release.
"Before COVID-19, Oregon already ranked nearly last in the nation in providing basic access to drug treatment," she said. "The isolation and stress from the pandemic has made our state's addiction crisis even worse. That's why I'm helping lead the campaign to pass IP 44 and get more treatment and recovery services to more people, in more parts of Oregon."
Sheri Eckert, a chief petitioner of the psilocybin initiative, said the submission of the signatures last week "represents five years of development, planning, coalition building, and overall effort."
"In times like these, we need accessible therapeutic options that can really impact people's lives. That is what this initiative is all about," she said. "We're honored by the support and faith that so many Oregonians have put into this effort and we're excited to have made this leap towards qualification."
The secretary of state's office now has until June 19 to conduct a random sample of the submitted signatures. If a sufficiently high percentage are deemed valid such that when extrapolated the overall number of submissions would exceed the minimum requirement, the measures will be certified for the ballot.
Under DATRA, drug treatment programs would be expanded through the use of funds derived from existing marijuana tax revenues. At the same time, it would promote treating drug addiction as a health issue by decriminalizing illegal substances. Low-level possession would instead be considered a civil infraction punishable by a maximum $100 fine and no jail time.
The psilocybin measure would make Oregon the first jurisdiction in the U.S. to implement a therapeutic legalization model for psychedelic mushrooms. Part of the strategy to continue collecting signatures for the initiative involves promoting an app that enables residents to see which of their friends and family have signed it yet, allowing them to personally reach out and push them to submit a signed petition.
"As we enter this final stretch, we are doing the best we can to boost our signal across the state of Oregon, to educate our potential allies, collect the signatures we need to qualify, and to keep you all safe," the campaign recently said in an email blast. "To that end, we hope you will join Outreach Circle and remotely mobilize with us to get IP 34 on the ballot come November."
Here's a status update on other drug policy reform efforts throughout the country: 
Activists in Washington State are also working on a similar drug decriminalization and treatment measure.
Washington, D.C. activists behind a psychedelics decriminalization campaign are more confident that they will be able to make the ballot after the District Council voted in favor of a series of changes to signature gathering protocol last week. Their petition has also been approved by the Board of Elections. The campaign has a new strategy to test the waters and deliver petitions and mailers directly to voters who could then sign and send them back to their headquarters.
Activists in Montana and Nebraska have resumed signature gathering with new safety measures in place for campaigns to legalize adult-use and medical marijuana, respectively.
In Arizona, the organizers of a legalization effort asked the state Supreme Court to instruct the secretary of state to allow people to sign cannabis petitions digitally using an existing electronic system that is currently reserved for individual candidates seeking public office. That request was denied, however.
California activists had hoped to get a measure to legalize psilocybin on the state's November ballot, but the campaign stalled out amid the coronavirus pandemic.
A California campaign seeking to amend the state's cannabis law asked for a digital petitioning option, but state officials haven't signed on.
A campaign to legalize cannabis in Missouri officially gave up its effort for 2020 due to signature collection being virtually impossible in the face of social distancing measures.
North Dakota activists said they plan to continue campaign activities for a marijuana legalization initiative, but it's more likely that they will seek qualification for the 2022 ballot.
Idaho medical cannabis activists announced that they are suspending their ballot campaign, though they are still "focusing on distributing petitions through online download at IdahoCann.co and encouraging every volunteer who has downloaded a petition to get them turned in to their county clerk's office by mail, regardless of how many signatures they have collected."
In New York, Gov. Andrew Cuomo (D) conceded that the 2020 legalization push is "effectively over" in the legislature. Coronavirus shifted priorities, and comprehensive cannabis reform seems to have proved too complicated an issue in the short-term.
Prior to the COVID-19 outbreak and stay-at-home mandates, measures to legalize marijuana for medical and recreational purposes qualified for South Dakota's November ballot.
The New Jersey legislature approved putting a cannabis legalization referendum before voters as well.
And in Mississippi, activists gathered enough signatures to qualify a medical cannabis legalization initiative for the ballot—though lawmakers also approved a competing (and from advocates' standpoint, less desirable) medical marijuana proposal that will appear alongside the campaign-backed initiative.
Federal Judge Orders Ohio To Let Marijuana Decriminalization Campaigns Collect Signatures Electronically
Photo courtesy of Democracy Chronicles.