Texas Senate Unanimously Approves Medical Marijuana Expansion Bill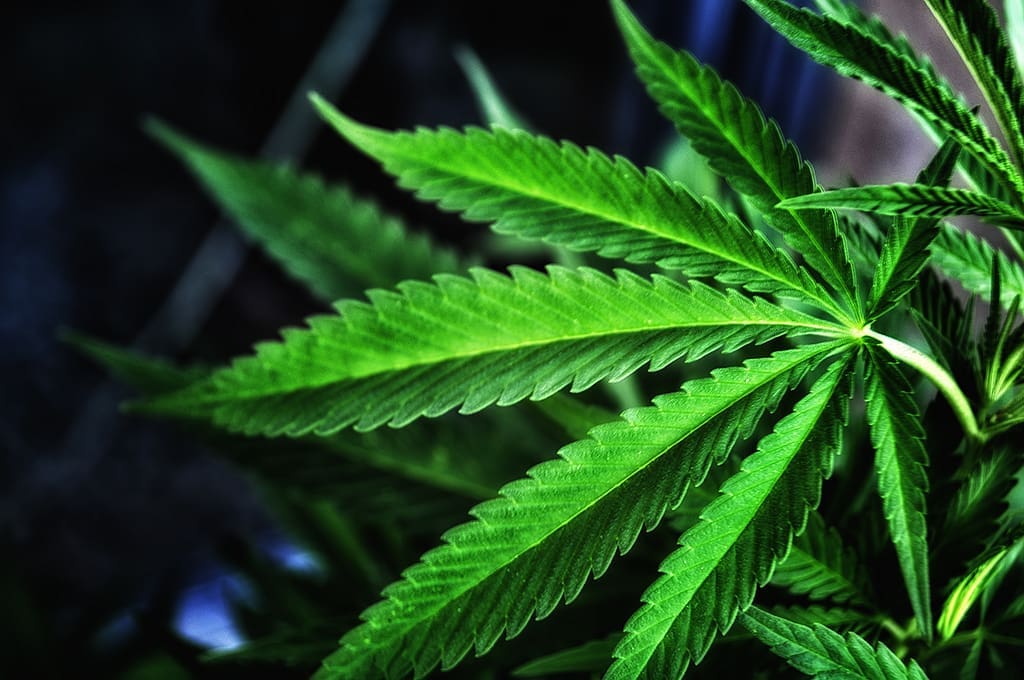 By Alex Samuels, The Texas Tribune
Marijuana advocates were handed an unlikely victory Wednesday after the Texas Senate advanced a bill greatly expanding the list of debilitating medical conditions can legally be treated by cannabis oil in the state.
Though the upper chamber's leadership once opposed bills that would relax the state's pot policies, the Senate unanimously voted in favor of a bill by state Rep. Stephanie Klick, R-Fort Worth, that expands an existing state program known as the Compassionate Use Program, which currently only allows the sale of cannabis oil to people with intractable epilepsy who meet certain requirements.
The bill now heads back to the Texas House, where lawmakers can either approve the Senate changes or opt to iron out their differences in a conference committee before lawmakers adjourn in five days. Klick did not immediately respond to a request for comment on whether she'd accept the Senate changes to her bill.
The version of the bill approved by the Senate would expand the list of conditions that qualify for the medicine to include all forms of epilepsy; seizure disorders; multiple sclerosis; spasticity; amyotrophic lateral sclerosis, or ALS; terminal cancer; autism and incurable neurodegenerative diseases. The bill also axes a requirement in current statute that says those wanting access to the medicine need the approval of two licensed neurologists, rather than one.
"This bill is about compassion," said state Sen. Donna Campbell, R-New Braunfels, the Senate sponsor of the bill. "For patients participating in the [Compassionate Use Program] they have had a remarkable and life-altering change because of this. That's compassion."
Under Campbell's version of the bill, the Texas Department on Public Safety would still have oversight of the Compassionate Use Program. Her revised bill also keeps intact the 0.5% cap on the amount of the psychoactive element in marijuana, known as THC, that medical cannabis products are legally allowed to contain. Campbell's version also axes a provision in Klick's bill that calls for a research program to assess how effective cannabis is as a medical treatment option for various conditions.
Though the legislation overwhelmingly passed the Texas Senate, lawmakers Tuesday questioned Campbell about potential shortfalls of her bill. Those concerns ranged from ones from Democrats curious as to why the legislation wasn't more broad to Republicans wary the potential state law would open the door to the state legalizing recreational marijuana.
"Why aren't veterans who are suffering from post-traumatic stress disorder, PTSD, included in this bill?" asked state Sen. Eddie Lucio, D-Brownsville.
"We just don't have the data — good scientific data — that supports for PTSD that we can put in the bill at this time," Campbell responded. "To our veterans and our first responders: Thanks for speaking out. We hear you. But most importantly, we thank you for your service.
"I hope — I hope — that we can get the definitive research necessary to be able to include PTSD, traumatic brain injury and those other illnesses that are very difficult to measure."
State Sen. Brian Birdwell, R-Granbury, meanwhile, asked Campbell about the restraints on her legislation. A top concern: Ensuring the bill wasn't a gateway to Texas legalizing marijuana recreationally.
"I come at this with a highly guarded sense of danger of the direction that this might take us to recreational use," Birdwell said. "I wouldn't be comfortable going any further than this because of what I'm seeing in Colorado, Washington and Oregon and what's happening in those states. I am highly guarded."
"For those who are concerned this is a slippery slope —," Campbell later began to say.
"I'm more concerned it's a cliff," Birdwell retorted.
Campbell repeatedly assured other senators Tuesday, however, that she wouldn't let the bill lead to any "missteps" — adding that it's not her intention to raise the cap on the amount of THC allowed in medical cannabis without additional research and going so far as to say that she shared Birdwell's concerns for the bill being a step toward marijuana legalization.
"I am not for legalizing marijuana," she said. "I don't think that's a surprise to anyone."
The passage of Klick's bill from the upper chamber came as a surprise to some marijuana advocacy groups considering Lt. Gov. Dan Patrick previously said he was "wary of the various medicinal use proposals that could become a vehicle for expanding access to this drug." When the bill was heard in a Senate committee last week, however, Campbell said Patrick "helped craft" the reworked version of the legislation.
Expanding the Compassionate Use Act has drawn the support of some politically powerful players since the last legislative session. In March, a new group lobbying for medical marijuana, Texans for Expanded Access to Medical Marijuana, emerged and has players with some serious clout in the Capitol — including Allen Blakemore, a top political consultant for Patrick.
The Republican Party of Texas also approved a plank last year asking the Legislature to "improve the 2015 Compassionate Use Act to allow doctors to determine the appropriate use of cannabis to certified patients."
Though some marijuana advocacy groups lamented that certain conditions weren't included in the House bill, many praised the Senate for advancing the legislation.
"HB 3703 will ensue more patients have access to medicine which will have a positive impact on their lives," said Jax Finkel, executive director of Texas NORML. "Many more patients are still being left behind however, and will now have to wait until the next legislative session in 2021 for their next opportunity to find relief."
This article originally appeared in The Texas Tribune.
Disclosure: Allen Blakemore has been a financial supporter of The Texas Tribune, a nonprofit, nonpartisan news organization that is funded in part by donations from members, foundations and corporate sponsors. Financial supporters play no role in the Tribune's journalism. Find a complete list of them here.
Texas Tribune mission statement
The Texas Tribune is a nonprofit, nonpartisan media organization that informs Texans — and engages with them — about public policy, politics, government and statewide issues.
Photo courtesy of Carlos Gracia.
Congress Votes To Block Feds From Enforcing Marijuana Laws In Legal States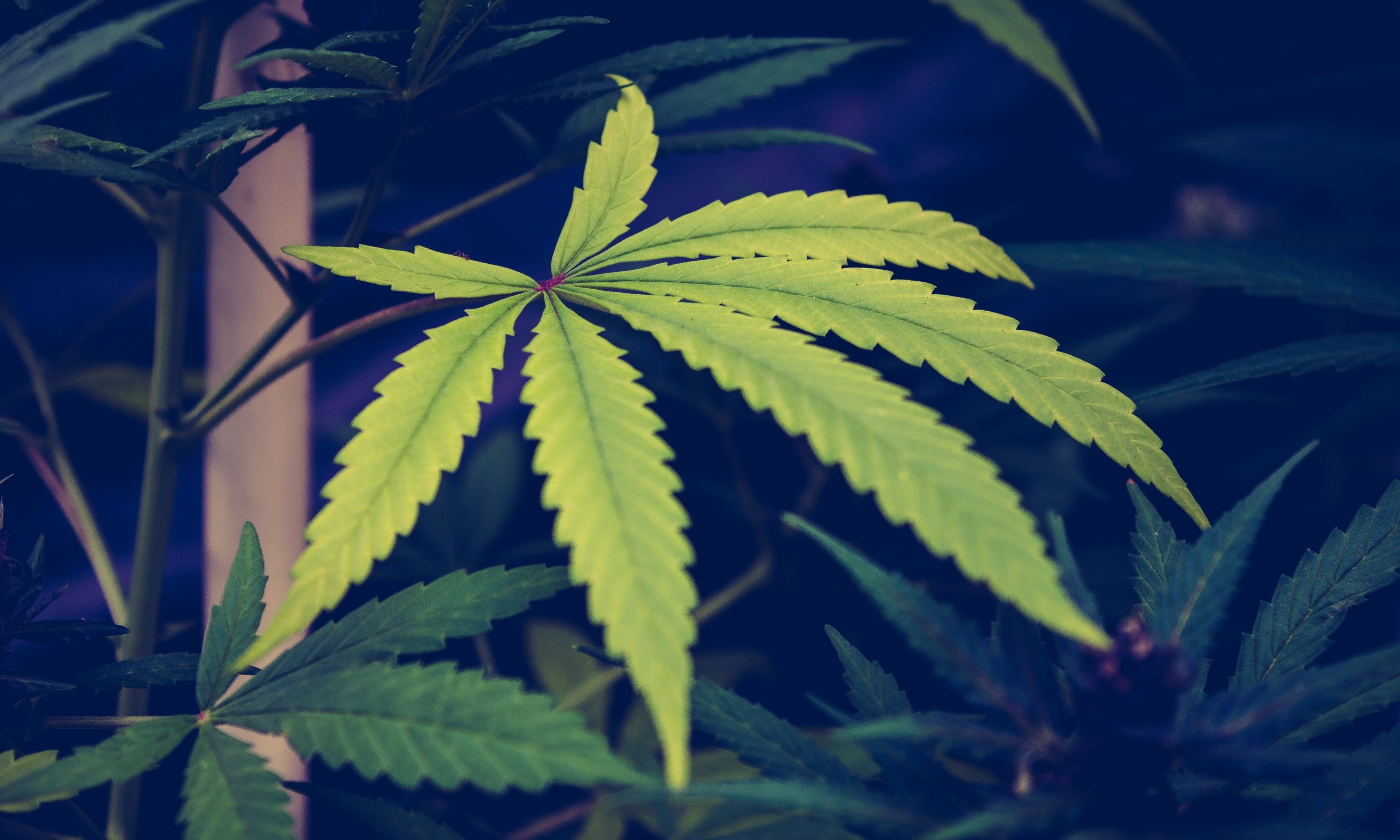 Watch Live: Congressional Committee Discusses Medical Marijuana And Military Veterans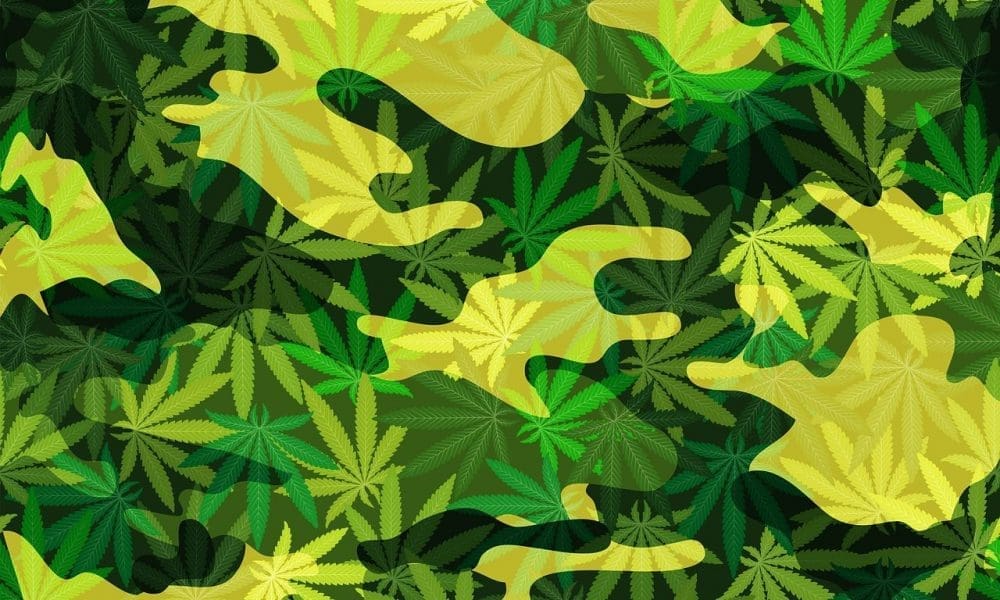 A congressional committee held a hearing on four bills that concern veterans and medical marijuana on Thursday.
The House Veterans' Affairs Committee discussed one piece of legislation that would allow doctors at the U.S. Department of Veterans Affairs (VA) to issue medical cannabis recommendations in states where it's legal. That bill was introduced by Rep. Earl Blumenauer (D-OR).
The panel also took up a bill sponsored by Rep. Lou Correa (D-CA) that would require VA to conduct clinical trials on the therapeutic potential of cannabis in the treatment of conditions such as post-traumatic stress disorder and chronic pain.
"The men and women that I meet back home vouch for the therapeutic benefits of medical cannabis and support further research into the issue," Correa said in testimony prepared for the hearing. "The legislation provides a framework for that research to ensure a scientifically-sound study on the issue."
"Cannabis must be objectively researched. Period," Rep. Mark Takano (D-CA), chair of the committee, said in support of the legislation. "Medicinal cannabis may have the potential to manage chronic pain better than opioids and treat PTSD."
Rep. Phil Roe (R-TN), ranking member on the committee, agreed that VA should be studying the therapeutic potential of cannabis for veterans but complained that the proposed bill is excessively prescriptive. The congressman, who introduced a similar piece of legislation in January, said lawmakers shouldn't "be telling the scientists how to design their studies."
Other legislation that came up for consideration was a bill from Rep. Seth Moulton (D-MA), a 2020 presidential candidate, that would provide training on medical cannabis for VA health practitioners.
Finally, the committee heard testimony on another Moulton proposal that would require VA to conduct a survey to "measure cannabis use by veterans."
Watch the hearing below:
Witnesses who testified before the committee include Adrian Atizado, deputy national legislative director of Disabled American Veterans (DAV), Travis Horr, director of government affairs with Iraq and Afghanistan Veterans of America (IAVA) and Carlos Fuentes, director of national legislative service for Veterans of Foreign Wars (VFW).
The VFW representative said the organization supports all but one of the cannabis bills. While the group agrees with the intent of allowing VA doctors to recommend cannabis, it "believe it is unacceptable for VA providers to recommend a treatment that they are unable to provide veterans and force patients to pay for the full cost of such care."
"VA must expand research on the efficacy of non-traditional alternatives to opioids, such as medicinal cannabis and other holistic approaches. " #VFWTestimony

— VFW National HQ (@VFWHQ) June 20, 2019
DAV voiced support for legislation requiring VA to study medical cannabis and also to survey veterans on their marijuana usage.
"DAV supports @DeptVetAffairs research on conditions related to military service and effective treatments to help #veterans recover, rehabilitate and improve the overall quality of their lives…many veterans report the use of medicinal #cannabis for these purposes is beneficial." pic.twitter.com/29C9WCw0Di

— DAV National HQ (@DAVHQ) June 20, 2019
And IAVA came out in strong support for the research bill. In testimony, the group said that "without research done by VA surrounding cannabis, veterans will not have conclusive answers to ways cannabis might aide their health needs. This is unacceptable."
"VA houses some of the most innovative and best-in-class research this country has to offer. It should not be shutting its doors on a potentially effective treatment option because of politics and stigma," the group said. "Our nation's veterans deserve better."
Larry Mole, chief consultant of population health services at the federal Veterans Health Administration, testified that VA opposes all four of the cannabis bills.
He expressed concerns that VA doctors would be penalized if they recommend medical cannabis, that the research requirement would be excessively onerous and that VA is already studying marijuana, that VA doctors already have access to training materials on the subject and that the proposed anonymous survey would require veterans to disclose information that could make them identifiable.
"The legislation would prescriptively define how the surveys would be conducted, but it does not provide the purpose, goals, or objectives for the surveys," he said. "We have significant concerns that veterans will not want to participate, despite the survey being anonymous."
Several committee members pressed Mole on VA's current research efforts, noting the widespread support among veterans to study the medicinal benefits of marijuana.
Rep. Mike Levin (D-CA) said that he meets with veteran constituents each week and asked the VA representative, "[w]hat am I to tell them when they ask when is this [research] actually going to happen?"
"When is this research going to occur? When is the VA going to listen to the 92 percent of veterans across all political stripes and ideologies that want to see this done?" he said.
Mole pointed to the single ongoing VA clinical trial that just recently recruited its first participant focusing on the benefits of CBD for post-traumatic stress disorder. He encouraged Levin to tell his constituents to look up the study and apply to participate if they were interested.
Rep. Andy Barr (R-KY) characterized the VA's study as "a baby steps approach" to the issue given that CBD alone isn't representative of the products that veterans are using in the commercial market.
After the House Veterans' Affairs Subcommittee on Health held a hearing on several of the cannabis proposals in April, the full committee was set to vote on two marijuana measures last month. That hearing was cancelled, however.
Blumenauer is also pursuing cannabis reform for veterans through a different vehicle: an appropriations bill that's being debated on the House floor this and next week. He introduced an amendment that would prohibit VA from "interfering with a veteran's participation in a state medical cannabis program, denying a veteran who participates in a state medical cannabis program from being denied VA services, and interfering with the ability of VA health care providers to recommend participation in state medical cannabis programs."
This was the second congressional committee hearing on marijuana-related issues this week. On Wednesday, the House Small Business Committee met to discuss challenges and opportunities for entrepreneurs in the emerging cannabis industry.
This story has been updated to include additional testimony from witnesses.
House Passes Amendments Stripping DEA Funding And Pushing FDA To Regulate CBD
House Passes Amendments Stripping DEA Funding And Pushing FDA To Regulate CBD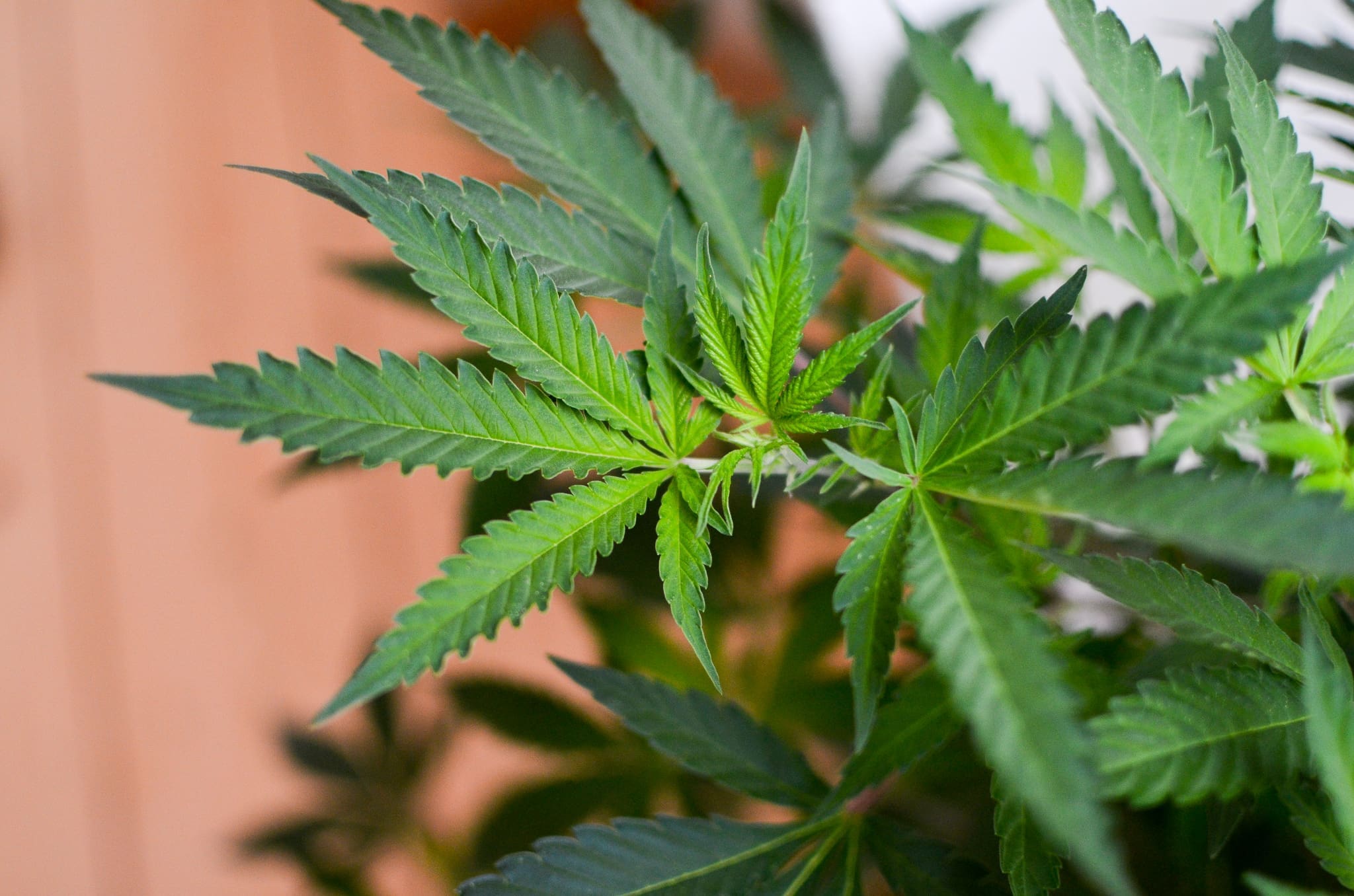 Two drug policy amendments cleared the House of Representatives on Thursday, building on reform victories in the chamber the day before.
One measure addresses funding for the Drug Enforcement Administration (DEA) and the other would direct the Food and Drug Administration (FDA) to establish regulations for adding CBD to foods and dietary supplements.
The first amendment, introduced by Rep. Alexandria Ocasio-Cortez (D-NY), would transfer $5 million from the DEA to an opioid treatment program. It passed without opposition on a voice vote and is now be attached to the House version of a large-scale spending bill, but it remains to be seen how the Senate will set funding levels for the agency in its own version of the funding legislation.
"I offer this amendment because ending the war on drugs has to mean changing our priorities in order to keep all communities safe and healthy," Ocasio-Cortez said. "The best way we do that is by offering people the help and support they need before arrest and criminalization should be considered in the first place."
She added that the DEA is still receiving $2.36 billion in funding, which is $90 million higher than was appropriated for the last fiscal year. It's also about $78 million higher than President Trump requested in his budget.
Rep. Jose Serrano (D-NY), the chairman of an appropriations subcommittee that handles Justice Department funding, rose in support of the amendment, stating that opioids "are a serious threat to the health and wellbeing of our communities, and we must do everything we can to combat this epidemic."
Michael Collins, director of national affairs for the Drug Policy Alliance, told Marijuana Moment that the successful vote "should send a message to the DEA—it's not business as usual anymore."
"We want to end the drug war and we will fight for it. We will drain you dollar-by-dollar, cent-by-cent, if that's what it takes," he said.
Rep. Robert Aderholt (R-AL) claimed time designated for the opposition on the floor but said he supports the amendment. The congressman did note, however, that funding for opioid abuse prevention grants has increased by 360 percent since 2017 and that "we want to work with both sides to make sure we have the appropriate funds necessary to make sure we fight this opioid addiction that has taken over so many parts of the country."
In closing, Ocasio-Cortez said "just as the epidemic is exploding so should our commitment to address this problem."
"We have overfunded one agency and we should move that to make sure that we are getting people the care they need," she said.
Dan Riffle, senior counsel and policy advisor in Ocasio-Cortez's office told Marijuana Moment that the amendment is "a good start, but it's not enough."
"Every dollar we waste trying and failing to reduce supply is a dollar that should be spent on treatment and demand reduction," he said.
This is the second drug policy amendment the freshman congresswoman has introduced that's been brought to the House floor. However, her earlier proposal, which was meant to lift barriers to research for psychedelic substances such as psilocybin and MDMA, was rejected when it came up for a vote as part of separate appropriations legislation last week.
The FDA amendment, introduced by Rep. Jerry McNerney (D-CA), was approved as part of an en bloc voice vote combining other relatively noncontroversial measures and it did not receive debate on the floor. The measure aims to resolve a problem that the FDA has repeatedly raised since hemp and its derivatives were federally legalized under the 2018 Farm Bill.
Because CBD exists as an FDA-approved drug and has never been allowed in the food supply before, the agency's former commissioner said Congress may have to pass separate legislation to provide for its lawful marketing.
The amendment's description directs FDA to "undertake a process to make lawful a safe level for conventional foods and dietary supplements containing cannabidiol (CBD) so long as the products are compliant with all other FDA rules and regulations."
Two other drug policy amendments were debated in the chamber on Wednesday. A measure that would block the Justice Department from using its funds to intervene in state marijuana laws was approved on a voice vote but still needs to pass in a recorded vote; another that extends similar protections to tribal cannabis programs passed without a request for a recorded vote.
This story was updated to include comment from Riffle.
Photo courtesy of Philip Steffan.